Student Testimonial
Success Story
I am able to stay at home with my four children and go to school to get the medical degree I've always wanted.
Occupational Therapist Assistant Certification Prep
The National Board for Certification in Occupational Therapy (NBCOT) certifies occupational therapy assistants through a national certifying exam. Those who pass the exam are awarded the title Certified Occupational Therapy Assistant (COTA). Once certified, the COTA can apply for a state license in the state he or she chooses to practice in. Not all states require an additional license and requirements vary from state to state. Please check with your state health department for these requirements.
Licensure
Forty states, Guam, Puerto Rico, and the District of Columbia regulate the practice of occupational therapist assistants either by licensing, registration, or certification. Eligibility requirements vary by state. Contact your state's licensing board for specific regulatory requirements of occupational therapy assistants. In Minnesota, the applicant MUST have graduated from an accredited OTA program and passed the NBCOT exam. A fee and background check are also required. For more information go to http://www.health.state.mn.us.
Some states have additional requirements for occupational therapy assistants who work in schools or early intervention programs. These requirements may include education-related classes, an education practice certificate, or early intervention certification.
Continuing Education
In order to maintain the status of national certification (COTA) and state licensure, each division requires continuing education. NBCOT currently requires renewal and 36 Professional Development Units (PDU's) every 3 years (plus a fee). Minnesota requires renewal every two years, 18 contact hours of continuing education, and a fee.
Accreditation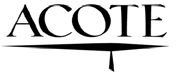 The occupational therapy assistant program is accredited by the Accreditation Council for Occupational Therapy Education (ACOTE) of the American Occupational Therapy Association (AOTA), located at 4720 Montgomery Lane, Suite 200, Bethesda, MD 20824-1220. ACOTE's telephone number c/o AOTA is (301) 652-AOTA. Graduates of the program will be eligible to sit for the national certification examination for the occupational therapy assistant administered by the National Board for Certification in Occupational Therapy (NBCOT). After successful completion of this exam, the individual will be a Certified Occupational Therapy Assistant (COTA). In addition, most states require licensure in order to practice; however, state licenses are usually based on the results of the NBCOT Certification Examination. Note that a felony conviction may affect a graduate's ability to sit for the NBCOT certification examination or attain state licensure.
Source: The American Occupational Therapy Association (2010). Your Career in Occupational Therapy: Consider Becoming an Occupational Therapy Assistant. Bethesda, Maryland: American Occupational Therapy Association.
ASSOCIATE OF SCIENCE & ASSOCIATE OF APPLIED SCIENCE IN OCCUPATIONAL THERAPY ASSISTING

CIP Codes:

51.0803

Semesters:

5-6

Tuition Range:

$39,960

Number of Graduates in Cohort:

No information available

Mean Institutional Loan Debt of Graduates:

No information available

Mean Private Loan Debt of Graduates:

No information available

Mean Title IV Loan Debt of Graduates:

No information available

On-time Completion:

No information available

Available Graduate Employment Rate:

No information available

SOC:

31-2011

Occupational Title:

Occupational Therapy Assistants

O*Net Links: