Atlanta Testimonials
Our Graduate Success Stories
Herzing is a close-knit environment. You build a network of relationships, friendships that you can take with you anywhere and everywhere.
Occupational Therapy Assistant
Helping others gain their independence can be a wonderful career opportunity.
Young or old, we all have a job to do: the job of living. Learning, growing, playing, working, managing our homes, and caring for our families could all be considered some of life's occupations. Unfortunately, physical, emotional, or other challenges often prevent individuals from fully participating in these duties of everyday living.
Disease, injury, mental illness, or developmental problems can make it difficult to do everyday activities independently and safely. Occupational therapy assistants make it possible for people to regain independence and live life to its fullest. By choosing a career in occupational therapy, you will make a difference! You will be able to improve the lives of people of all ages, from newborns to the very old (AOTA, 2010).
Occupational therapy assistants (OTAs) focus on helping people of all ages regain, develop, or master everyday skills in order to live independent, productive, and satisfying lives. Working under the supervision of occupational therapists, the OTA's ultimate goal is to improve an individual's quality of life by helping him or her live as independently and safely as possible. As an OTA, you may be asked to:
Train individuals in the use of rehab devices, adaptive equipment, wheelchair mobility, orthotics, prosthetics, or adaptive driving
Train individuals or caregivers in daily living skills such as eating, dressing, safety, and home management skills
Help individuals develop sensory, neuromuscular, cognitive, and motor skills
Design and fabricate splints
Modify the environment, apply ergonomic principles, and be involved in care coordination and case management
Promote education, work, leisure activities, and exercise
Monitor and record patient progress
Schedule appointments and assist in billing
Occupational therapy assistants work for physicians, hospitals, nursing homes, elder care facilities, home healthcare services, school systems, early intervention programs for infants and toddlers, pediatric units, mental health centers, and government agencies. Students today can look forward to dynamic careers working in multiple settings with individuals of all ages (AOTA, 2010).
A vibrant and growing profession with multiple opportunities for advancement.
Many OTAs advance into administration positions. They may manage a large occupational therapy department in a hospital or act as the director for a specific department such as a hand clinic or dementia unit in a nursing home. Some assistants go on to teach classes in accredited occupational therapy assistant academic programs or lead health risk reduction classes for the elderly. Other occupational therapy assistants work in research.
A rewarding career if you have patience as well as persistence.
Successful occupational therapists know how to encourage individuals through what can sometimes be a slow and frustrating process. Interventions are client-centered and unique to each individual. Occupational therapy assistants use "occupations" that have meaning and value for the client to help improve health, well-being, and quality of life.
A career as an OTA could be right for you if you:
Enjoy helping people
Are interested in the human body and how it functions
Have strong communication skills
Have strong interpersonal skills
Are a good problem solver
Enjoy working with others
Are creative and flexible
Accreditation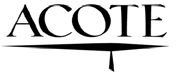 The occupational therapy assistant program is accredited by the Accreditation Council for Occupational Therapy Education (ACOTE) of the American Occupational Therapy Association (AOTA), located at 4720 Montgomery Lane, Suite 200, Bethesda, MD 20824-1220. ACOTE's telephone number c/o AOTA is (301) 652-AOTA. Graduates of the program will be eligible to sit for the national certification examination for the occupational therapy assistant administered by the National Board for Certification in Occupational Therapy (NBCOT). After successful completion of this exam, the individual will be a Certified Occupational Therapy Assistant (COTA). In addition, most states require licensure in order to practice; however, state licenses are usually based on the results of the NBCOT Certification Examination. Note that a felony conviction may affect a graduate's ability to sit for the NBCOT certification examination or attain state licensure.
NBCOT Certification Test Pass Rate
| | | |
| --- | --- | --- |
| Students Taken Exam | Students Passed Exam | Pass Rate |
| 4 | 4 | 100% |
ASSOCIATE OF SCIENCE & ASSOCIATE OF APPLIED SCIENCE IN OCCUPATIONAL THERAPY ASSISTING

CIP Codes:

51.0803

Semesters:

5-6

Tuition Range:

$39,960

Number of Graduates in Cohort:

No information available

Mean Institutional Loan Debt of Graduates:

No information available

Mean Private Loan Debt of Graduates:

No information available

Mean Title IV Loan Debt of Graduates:

No information available

On-time Completion:

No information available

Available Graduate Employment Rate:

No information available

SOC:

31-2011

Occupational Title:

Occupational Therapy Assistants

O*Net Links: