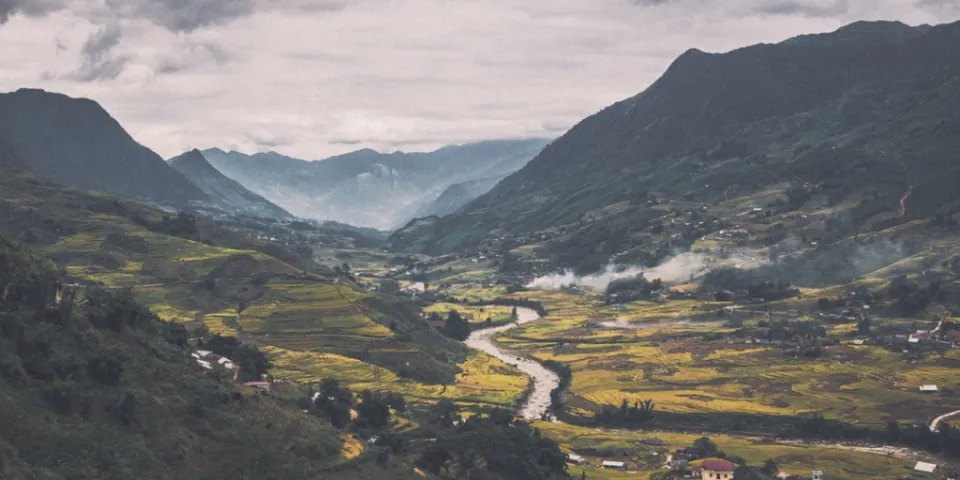 MENOMONEE FALLS, Wis. (Oct. 31, 2016) – Herzing University, an accredited private nonprofit institution, announced that its online MBA program is now open for enrollment in Vietnam. Herzing has partnered with CMS Global and FPT University in Vietnam to market the program and provide in-country services that include academic support, tutoring and career services.
Classes begin in January 2017 and will feature Herzing's newly enhanced business curriculum that is focused on leadership development and designed to advance students' critical thinking skills and business acumen. Understanding global economics, leveraging technology and building professionalism are infused throughout the online program.
"Herzing's MBA program is designed to help students reach their goals, by making them more competitive in the job market and teaching the skills required for entrepreneurial pursuits and to excel in management positions," said Dr. Jon Outland, System Division Chair of Business at Herzing University. "Our online MBA program provides flexibility and customization that busy adults need. Growing this program in Vietnam and other countries allows us to continually enhance our culturally diverse academic experience that provides students with an invaluable global perspective."
MBA students can customize their degrees with a concentration in accounting, business management, healthcare management, human resources, project management, public safety leadership or technology management. Building on previous experience and professional skills, MBA candidates have the ability to graduate from the program in as little as one and a half years (four semesters).
"Partnering with Herzing University to provide high-quality educational opportunities for the working Vietnamese aligns with the CMS Global mission to 'educate and connect our world,'" said Charlie Nguyen, CEO of CMS Global. "This online MBA program will provide students an invaluable multi-cultural academic experience without leaving the country, which will prove beneficial as they advance their business careers in today's global economy."
"At FPT-CMS, we work hard to not only bring high-quality academic programs to Vietnam but also to provide critical in-country support services to ensure a successful educational journey for our students," said Dr. Nam Nguyen, Vice Chairman of FPT. "We are excited about this partnership and the opportunities it provides for the working Vietnamese to advance their educations and careers."
For more information about Herzing University's online MBA program, visit https://www.herzing.edu/business/mba-degree-programs. 
About Herzing University Herzing University, an accredited private nonprofit institution, encompasses 11 campuses in eight states, a continuing education division, an online division, and has a current enrollment of approximately 6,000 students. Founded in Milwaukee in 1965, today the University offers career-focused, convenient and caring education for master's, bachelor's, and associate degrees, diplomas and continuing education in the fields of nursing, technology, business, healthcare, design and public safety. In 2013, 2014, 2015 and 2016, U.S. News & World Report ranked Herzing University as one of the "Best Online Bachelor's Degree Programs" nationally. Herzing University has also has been recognized as a member of the 2015 and 2016 GI Jobs magazine list of "Military Friendly Schools." Herzing University is accredited by the Higher Learning Commission; www.hlcommission.org or (800) 621-7440. More information about Herzing University is available at: https://www.herzing.edu/.
About CMSquared Global CMSquared Global Inc., is a leading global services provider specializes in Online and International higher education. At CMSquared Global, we believe that education is the anchor of civilization and should be accessible to all. Unfortunately, this is not yet a reality for all learners around the world. Emboldened by our mission to 'Educate and Connect Our World,' CMSquared Global sets out to drive innovation and break don learning and teaching barriers, democratizing educational opportunities globally. FPT-CMS, a joint venture between CMSquared Global and FPT Education, was created to provide Vietnamese learners with opportunities and access to high-quality US higher education. Through FPT-CMS's blended approach, Vietnamese learners will gain great flexibility and accessibility to US programs while receiving tutoring and support services locally through FPT University locations throughout Vietnam.
Contact: Candice Hudson 312-661-1050 chudson@cbdmarketing.com