Banner Image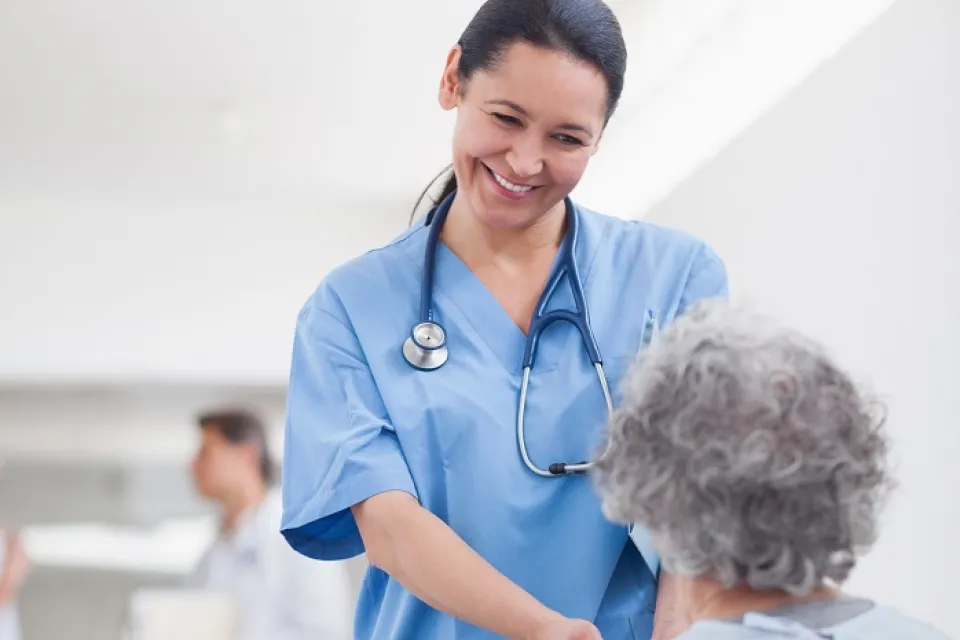 By becoming an occupational therapy assistant (OTA) you can help patients while enjoying a rewarding career. According to 2020 data from the Bureau of Labor Statistics (BLS), the average annual occupational therapy assistant salary is $63,420 per year ($30.49 per hour).*
State
Per hour
Per year
Alabama
$32.01
$66,580
Arizona
$31.49
$65,510
Arkansas
$32.33
$67,240
California
$35.55
$73,930
Colorado
$27.75
$57,730
Connecticut
$33.07
$68,780
Delaware
$29.58
$61,520
District of Columbia
$28.66
$59,610
Florida
$32.47
$67,540
Georgia
$31.14
$64,770
Hawaii
$29.07
$60,470
Idaho
$23.94
$49,790
Illinois
$30.99
$64,460
Indiana
$25.06
$52,120
Iowa
$26.95
$56,050
Kansas
$29.64
$61,640
Kentucky
$29.71
$61,790
Louisiana
$32.11
$66,790
Maine
$25.19
$52,390
Maryland
$31.39
$65,290
Massachusetts
$31.36
$65,230
Michigan
$24.16
$50,260
Minnesota
$25.62
$53,280
Mississippi
$29.19
$60,710
Missouri
$27.45
$57,100
Montana
$26.08
$54,240
Nebraska
$26.63
$55,380
Nevada
$35.54
$73,930
New Hampshire
$29.57
$61,500
New Jersey
$34.46
$71,680
New Mexico
$28.33
$58,920
New York
$29.91
$62,220
North Carolina
$30.98
$64,430
North Dakota
$27.01
$56,190
Ohio
$29.81
$62,010
Oklahoma
$30.51
$63,470
Oregon
$30.88
$64,230
Pennsylvania
$28.45
$59,180
Rhode Island
$29.91
$62,220
South Carolina
$29.45
$61,250
South Dakota
$20.21
$42,040
Tennessee
$30.48
$63,400
Texas
$33.37
$69,420
Utah
$30.77
$64,000
Vermont
$28.73
$59,760
Virginia
$33.04
$68,710
Washington
$30.10
$62,610
West Virginia
$28.83
$59,970
Wisconsin
$25.18
$52,380
Wyoming
$27.73
$57,680
Job outlook
Overall employment of occupational therapy assistants and aides is projected to grow 36 percent from 2020 to 2030, much faster than the average occupation in the United States, according to the Bureau of Labor Statistics.
Occupational therapy assistant vs. other related jobs in healthcare
Weighing your career options in healthcare? There are many starting points depending on your professional goals. Here is a quick comparison with other common career choices in healthcare:
Keep in mind there are different education requirements for each career path. For example, to become a registered nurse you will need to earn an associate or bachelor's degree in nursing. Each path requires varied levels of investment in terms of both time and tuition.
With further experience as an OTA you have the potential to qualify for jobs with higher pay. Becoming an occupational therapy assistant can also offer opportunities for advancement, including administrative, managerial or academic roles.
What do occupational therapy assistants do?
Occupational therapy assistants help patients and individuals develop, recover, improve and maintain everyday skills needed for work and life. This may include working in pediatrics helping children with disabilities participate fully in school, helping people who have been injured regain skills, and providing support to older adults who experience physical or cognitive changes.
Occupational therapy plays an important role in treating people with various illnesses and disabilities to help them gain greater independence. Occupational therapy assistants help patients focus on fine motor skills, such as using utensils, while physical therapy assistants (PTAs) focus on gross motor skills, such as running and jumping. OTAs duties also differ from certified nurse assistants (CNA). CNAs focus more on providing personal care for patients, such as bathing and dressing.
OTAs may work in health care settings such as hospitals and rehabilitation centers or nursing homes. They may also work in occupational therapists' offices, schools or in patients' home settings. No matter the company they work for, OTAs always work under the direction of professional occupational therapists.
OTA vs. PTA?
Physical therapist assistants (PTAs) work under the direction of a physical therapist to help people return to daily activity which may encompass movement related recreational pursuits, work, or sports. PTAs also offer patients injury prevention strategies related to fitness and movement.
Occupational therapy assistants (OTAs) work under the direction of an occupational therapist to help people of all ages who have a disability, condition or injury which interferes with their ability to carry out daily self-care, school or work tasks. OT/OTAs work on cognition as well as the physical aspect of care.
Get more detail about the biggest differences between occupational therapy assistants vs. physical therapist assistants.
What education do occupational therapy assistants need?
To become an OTA, you will need an associate's degree from an accredited occupational therapy assistant program. At Herzing University, our OTA degree program in Minneapolis, Minnesota can help you reach your goal of becoming an OTA. Herzing's program can be completed in as little as 24 months, so you can be on your way to a rewarding career quickly.
Interested in earning a bachelor's degree? After gaining experience as an OTA you may consider earning a bachelor's degree in health sciences. This can be a great way for OTAs to qualify for more types of roles and advance their careers.
Will I need to be certified?
Yes. In order to practice as a certified occupational therapy assistant (COTA) in Minnesota you will be required to pass the NBCOT certification exam. Graduate with a degree from Herzing's accredited OTA program*, pass the NBCOT and you'll be prepared to start your career!
---
* Bureau of Labor Statistics (BLS), U.S. Department of Labor, Occupational Outlook Handbook 2020. BLS estimates do not represent entry-level wages and/or salaries. Multiple factors, including prior experience, age, geography market in which you want to work and degree field, will affect career outcomes and earnings. Herzing neither represents that its graduates will earn the average salaries calculated by BLS for a particular job nor guarantees that graduation from its program will result in a job, promotion, salary increase or other career growth.
Classes Start September 7th
Learn More Today
Related Articles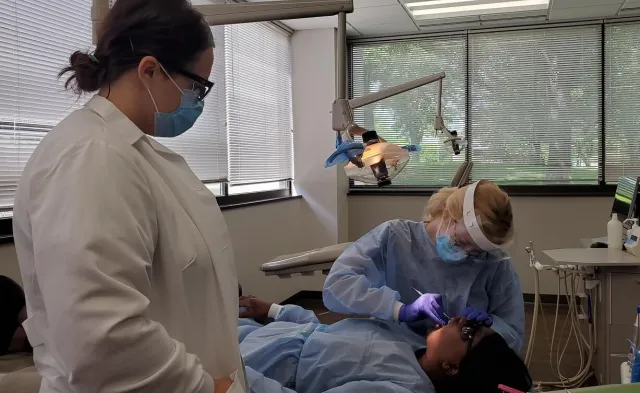 Going From Dental Assistant to Dental Hygienist: What You Must Know
Herzing Staff
Jul 29, 2022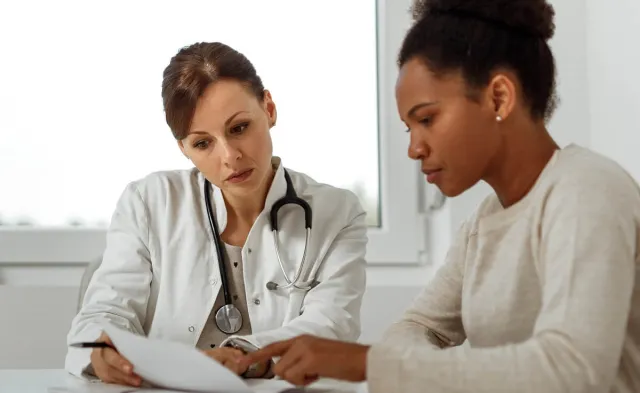 MSN vs. DNP: What's the Difference?
Herzing Staff
Jun 1, 2022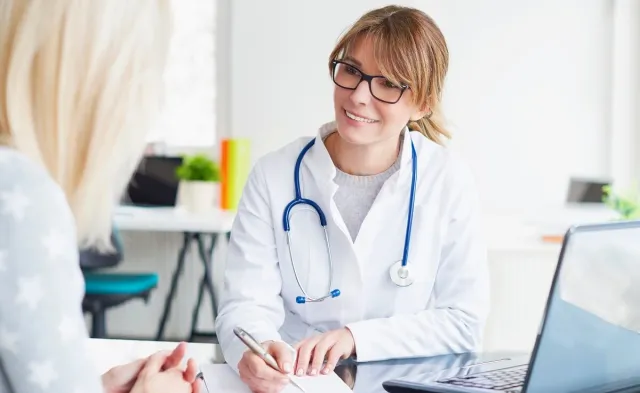 What Can I Do with a Doctor of Nursing Practice (DNP)?
Herzing Staff
Jun 1, 2022