Begin your Marquette education
with Herzing University
Marquette University and Herzing University are proud to partner together to offer students a unique opportunity to earn a college degree. This program creates a pathway for students who wish to start their college experience online and complete their degree in person at Marquette. The program will be delivered in an online, cohort format and offered to students with intended majors in the Klingler College of Arts & Sciences, College of Business Administration, Diederich College of Communication, and College of Health Sciences (Biomedical Sciences and Clinical Laboratory Science majors).
In a time of much uncertainty, this program provides you with:
A cost-effective opportunity to stay on track with your Marquette degree plans. Tuition rate is $7,910 per semester (including e-books and fees) – a fraction of the Marquette cost.
The quality experience of learning from accomplished faculty from 2 respected universities, with the flexibility of learning online in your first year.
A way to get to know other prospective Marquette students as you prepare to head to the Marquette campus in 2024.
Your first year of classes taken completely online with Herzing University.
Why choose
Marquette Horizons
at Herzing?
This partnership is offering the best of both Universities.
Marquette chose Herzing University for this unique on-ramp to the Marquette experience due to Herzing's expertise in online learning. Herzing has been delivering personalized online learning for over 20 years, developing best practices in online college course management and interactive learning experiences. Herzing has been nationally ranked by U.S. News and World Report for Best Online Bachelor's Degree for the last 8 years.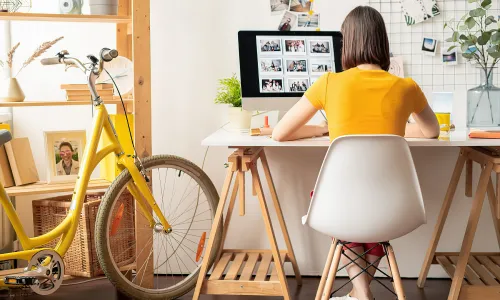 The program leverages faculty from both universities to teach courses where 100% of the courses count towards your Marquette degree. Additionally, Horizon students have access to many different Marquette resources, including an assigned MU advisor, academic coaching, a peer coach currently enrolled as a student at MU, free admission to non-basketball MU athletic events, and opportunities for in-person and virtual interaction with Marquette students.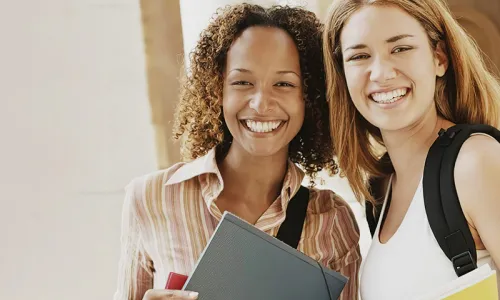 Join Our Community
Marquette Horizons at Herzing students are truly part of the Marquette/Herzing family right from the beginning. Students will have access to Marquette Student Life perks, such as access to MU libraries, opportunities to participate in clubs and sports, attend MU events and you'll have your own Marquette student ID.
Request info
In your first year with Herzing University you will have access to all Herzing student services, including:
An assigned Herzing Advisor and Academic Coach to provide individualized support throughout the program
Help with time management strategies and flexible scheduling options
Academic resources including the Library and Tutoring and Writing Center
Free 24/7 counseling and support services
An online classroom experience that connects you with your instructors and classmates
Complete the request form to begin the process of enrolling in the Marquette Horizons at Herzing program

Earn a GPA of at least 2.5, with all grades in the program at a C or higher (3.0 required for Marquette COBA and Health Sciences)

Graduate with a Diploma in General Studies from Herzing University

Transfer all credit into admission with Marquette University – guaranteed – where you can complete the remainder of your bachelor's degree in as few as 3 years
Become the difference—it IS possible.
Benefit from the unique strengths of two non-profit partnering educational institutions with a long history of helping students develop the academic knowledge and skills necessary to reach their highest career goals.
COVID-19 has introduced financial, personal and academic barriers to students across the country. By innovating together we can break them down and accomplish great things.
Join us and begin walking the pathway to earning your college degree.
FAQs
In the first year, you will be eligible for financial aid from Herzing University.
In the following years, you will become eligible for Marquette's scholarships and additional financial aid options.
Yes. The cost of tuition, e-books and fees for the Marquette Horizons at Herzing University program is $7,305 per semester. Herzing's Financial Aid Department can help fill you in on any additional details about tuition and other expenses during your first year.
All online courses are provided through Herzing University's Canvas environment. Learn more about how this online program works, including the courses you will take and how they will be delivered.
After completing your first year of classes online and meeting the academic requirements, you may transfer that credit into a bachelor's degree program with Marquette University.
Students who do not meet the GPA and course-specific grade requirements may be admitted to Marquette University or Herzing University on a case-by-case basis.