Advance Your Career with a Business Degree
Prepare to lead in the ever-changing business world with our Associate, Bachelor or Master of Science in Business degree program.  As a Herzing student, you'll gain critical skills in the areas of accounting, marketing, business theory and more. Whether you choose to earn your business degree online or on campus, our curriculum focuses on functional and soft skills, key items to help you adapt to ever-changing business needs.
You'll also deepen critical-thinking and decision-making skills, so you can immediately apply your new knowledge from the classroom to your work life. 
Choose Your
Business Degree Pathway
Why Choose a Herzing Business Program?
Our focus is our students; that's why Herzing's business programs are focused on leadership development to better prepare graduates for career advancement, entrepreneurship and management. 
Herzing's business program offers:
Practical Experience:

Students will gain practical experience, understanding the impact of a Changing Global Economy even at the local "mom & pop" level; the importance of leveraging technology and information to make decisions; and the key skills of professionalism and teamwork that are essential to leadership and management.

Industry Certifications: You'll earn more than a degree with Herzing, you'll have the opportunity to prepare for sought-after industry certifications including SHRM Certified Professional, CGBP Certification, CAPM Certification, QuickBooks Certified User, Entrepreneurship Certificate and Six Sigma Yellow Belt.
The $10,000 Herzing MBA Advantage: 

Get a "jumpstart" on your MBA at the same time you work toward your bachelor's degree . Up to 12 graduate credits could be taken while still an undergraduate and applied toward both business degrees, thereby saving both time and money.
Relevant and Integrated Business Coursework
At Herzing, you'll learn from industry leaders with real-world experience who have carefully designed courses to build the skills you need to excel in today's business world. Each of our business programs were created to provide students with the management skills, practical knowledge, and organizational competencies necessary to succeed in today's competitive marketplace.
We offer relevant, integrated coursework, so you'll develop key skills across classes and can build your knowledge as you advance toward your degree. In both our online and classroom settings, you'll enjoy hands-on activities and simulations focused on real-life business situations.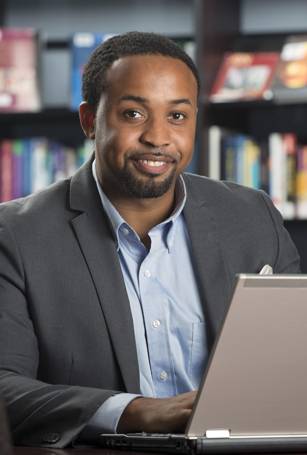 Transfer Student?
We'll work with you to offer credit for prior learning and help you transfer credits with ease. Choose from associate, bachelor's and master's business programs. Classes are offered online and on-campus, to fit your schedule.
Meet our Business Leadership
Denise Greaves - EdD, J.D., MBA/HRM, Ed.S., SHRM-CP
"Herzing is an outstanding, student-friendly university that focuses on ultimate academic success for each student. Faculty members are also helpful as in addition to teaching, faculty ensure student success by providing regular feedback about their performance throughout the term. Herzing University is accredited which allows students to graduate with a degree that is recognized worldwide."
Dr. Denise Greaves is Lead Faculty for the Herzing University Online Business Program where she mentors program faculty in curriculum and assessment. She has over 17 years' experience in tertiary education, curriculum development, and instructional technology. Dr. Greaves is admitted to the practice of law in the Superior Court of the State of Georgia, the U.S. District Court Northern District of Georgia, and the Supreme Court of the State of Georgia. She also holds professional designations from the Society for Human Resource Management as a SHRM-CP, the Talent Acquisition specialty, as well as the Certificate in Workplace Investigations. This experience recommended her as an editor of a text book for McGraw-Hill Education of a business law edition. Dr. Greaves has presented at conferences and published in scholarly journals on various topics in human resources management. She lectures in the Undergraduate and Graduate online business programs in courses related to human resources management, law, the capstone project, and the internship experience.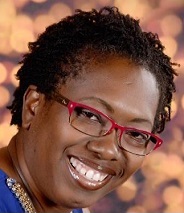 Denise Greaves
Lead Faculty
Business Programs
Matasha Murrell Jones - DMgt, MBA, CPC, CDMP
"Students should choose Herzing because course sizes allow students to have one on one time with their instructors providing for personalized attention. In the Business program, professional industry demanded certification opportunities are available. Get workplace prepared at Herzing!"
Dr. Matasha Murrell Jones is a Lead Faculty for Online Business programs. She has over 15 years' experience in Higher Education, curriculum development, and instruction. She has presented at several international conferences and has published work in scholarly journals. Her main research areas are global leadership, student writing and assessment, student motivation and relationship building, employee motivation, satisfaction, and productivity. She is a certified professional coach (CPC) and certified digital marketing professional (CDMP) through the American Marketing Association & Digital Marketing Institute. Dr. Murrell Jones teaches in the Undergraduate and Graduate business programs specializing in courses related to Marketing, International Business, Organizational Leadership, and Data Analytics.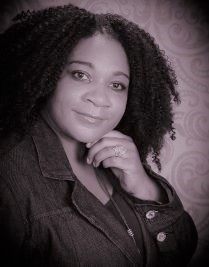 Matasha Murrell Jones
Lead Faculty, Professor
Business Programs
I faced many challenges during my studies, but with hard work and determination, I made it!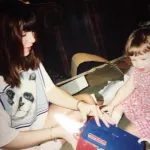 Business Program
Online Campus