Bachelor's Degree
Healthcare Administration
Online Bachelor's Degree Program
Bachelor's Degree
Healthcare Administration
Online Bachelor's Degree Program
Becoming an indispensable healthcare provider IS possible
| | |
| --- | --- |
| Accreditation | Accredited by the Higher Learning Commission |
| Program length | 32 months |
| Credits to graduate | 120 credits |
| Transfer credit | Up to 90 approved credits (no expiration date on gen eds) |
| Format | 100% online classes with an applied capstone or internship |
| Concentrations | Choose 1 of 2 concentrations to shape your degree emphasis |
| Pathways | Earn dual credit towards an MBA program, or build a foundation to pursue a Master of Science in Healthcare Administration |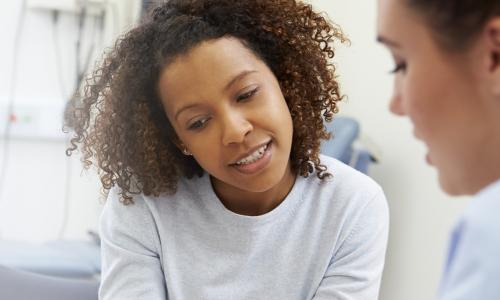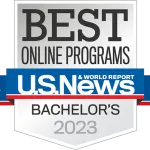 Bachelor of Science in Healthcare Administration
The Bachelor of Science in Healthcare Administration degree is a 120-credit undergraduate program which prepares you for a career as a healthcare administrator. 
The online degree program provides students with fundamental knowledge and skills in public and private healthcare delivery, applied healthcare statistics, healthcare finance, management of patient records, and much more.

Career-focused curriculum
Discover the crucial knowledge and skills required to succeed in your work and build a foundation for continued career growth.

Flexible schedule
You can take classes during the day or in the evening. We strive to be as flexible as possible for busy non-traditional students.

Virtual services
Access to extensive virtual services, including academic advising, tutoring, support services, technical support and library services.

Lifelong support
We support your ongoing career advancement by providing comprehensive, personalized student services with lifelong career coaching.

Rolling admissions
No application deadlines to worry about. Apply when you're ready and prepare to get started soon.
Classes Start October 30th
Learn More Today
Curriculum
Healthcare Administration program curriculum & classes
Herzing's Healthcare Administration curriculum is focused on health management, including applied business coursework, healthcare finance, healthcare human resources management, medical law & ethics, topics related to health informatics and technology, and much more. Choose elective coursework nearer to your educational emphasis, such as classes in health information management, business management, or human resources.
All classes are delivered online with one required capstone or internship (internship option may not be available in all areas).
| Program | Monthsi | Credits |
| --- | --- | --- |
| Bachelor of Science in Healthcare Administration | 32 | 120 |
i. Average number of months for students to complete program
Required Management Core Courses
All courses, 6.00 semester credit hours, are required.
AC 107 - Accounting I 3.00
This introductory course in accounting provides the practical application of the principles of financial accounting for service and merchandising businesses. Topics include an introduction to the conceptual framework of accounting using GAAP rules established by FASB, analysis and recording of transactions in the general journal and posting to the general ledger, completion of the accounting cycle by preparing end-of-period adjusting and closing journal entries, financial statements and the post-closing trial balance, an introduction to internal controls, and the calculation of inventory and cost of goods sold using the FIFO, LIFO, and weighted average methods.
BU 345 - Project Management 3.00
This course provides instruction in the principles and concepts of project management. Topics include project management concepts, needs identification techniques, proposed solutions preparation, the project life cycle, the project manager's responsibilities and skills, the composition of an effective project team, types of project organizations, project communication and documentation, project planning, scheduling, and control, resource planning, and cost planning and performance evaluation.
or BU 630 Project and Operations Management Semester Credit Hours: 3.00
Required Courses in Healthcare Administration
All courses, 38.00 semester credit hours, are required.
HC 120 - Introduction to Healthcare Management 3.00
This course is designed to provide students with a foundational understanding of the roles healthcare managers perform within varied settings in the healthcare field.  Using the theories and principles of healthcare management, the student will examine the responsibilities of a healthcare manager as well as how they work with other healthcare professionals.  Students will explore different types of job opportunities and conduct a talent inventory to identify their strengths.
HC 150 - US Healthcare Systems 2.00
This course is designed to focus on diverse healthcare systems found in the U.S.  The course will examine how healthcare systems are created, managed, and the type of care they provide.  Students will be introduced to hospital ownership as well as how healthcare is delivered in the U.S.   
HC 220 - Delivery of Healthcare: Public and Private 3.00
This course introduces students to the delivery of public and private healthcare. The course explains past, present, and future influences in U.S. healthcare delivery.  Students will be introduced to causes, characteristics, and key components of healthcare delivery including: financing, insurance, delivery, and payment. Curriculum will cover provider organizations and settings in healthcare; processes enabling effective delivery of healthcare services to patients; and coordination of healthcare services.  Students will also explore key components of healthcare utilization in the Unites States.
HC 230 - Health Policy 3.00
This course is designed to provide students with an introduction into health policy.  This course will explore the complexity of health policy making process, policy influences on health care costs, and current health policy as it applies to the US health care system. This course will also explore how stakeholders influence the policy making process.
HC 250 - Conflict Resolution 3.00
This course is designed to introduce students to concepts and principles of managing and resolving individual and group conflicts in the healthcare industry. Students will explore conflict, human/social interaction, and group theories to develop skills and knowledge needed to analyze complex conflict and dispute situations at workplaces.  Students will understand how to involve the appropriate parties in resolution of conflict, conduct constructive negotiations, and determine dispute resolution policies and interventions. Students will explore constructive alternative dispute resolution (ADR) processes and procedures.
HC 301 - Epidemiology and Applied Healthcare Statistics 3.00
This course introduces concepts of epidemiology, basic biostatistics, vital statistics, data collection, and data presentation.
HC 305 - Healthcare Human Resource Management 2.00
This course focuses on the links that exist among strategy, organizational design, behavior, and human resource management in the healthcare environment. Students will learn about diversity, recruiting and retaining staff, job analysis, training and development, leadership development, physician practice management, medical staff relations, and labor relations.
HC 306 - Healthcare Finance 3.00
This course introduces the unique aspects of healthcare finance, including payment sources and reimbursement methodologies, emerging industry trends, resource management, cost, benefit analysis, case mix management, compliance and reimbursement audit processes, and charge-master management.
HC 310 - Medical Law and Ethics 3.00
The course will emphasize both legal questions and ethical considerations in the modern medical organization. Contracts and physician patient relationships will be addressed. Legal proceedings, such as interrogatories and depositions, will be described. In the area of medical ethics, the issues of patient confidentiality and standards will be addressed.
HC 311 - Management of Patient Records 1.00
This course covers the structure and content, technical evaluation and completion, and retention and storage of patient health records in acute care and non-acute care settings. Best practices in health record documentation will be reviewed.
HC 401 - Current Issues in Healthcare 3.00
This course is designed to provide a forum for the contemporary issues related to healthcare. Improving access, ensuring quality, and controlling costs are addressed.
HC 402 - Organizational Development and Leadership in Health Care 3.00
This course introduces benchmark leadership and management skills needed in today's health care organizations. Key topics include: leadership practices, human resource management, strategic planning, systems management, quality improvement, and professional communication and ethics.
HC 405 - Healthcare Quality 3.00
This course covers the latest trends in healthcare quality control and performance improvement and serves as a solid base of performance improvement foundations, fundamentals, and core principles.
HC 450 - Healthcare Information Systems 3.00
This is a course in the design and implementation of information systems specifically designed to store and process healthcare data information, file structures, systems development, human factors, user/interface design, data warehousing, data storage and retrieval, and systems life cycle. Basic security principles of effective security policies, including HIPAA's security rule, risk assessment, user tracking, permissions, audit and control systems, and data recovery, are also addressed.
Elective Healthcare Credits
A minimum of 35.00 semester credit hours is required from a combination of healthcare electives and/or credits transferred from the core (non-general education) courses of a healthcare-related associate or diploma program. Students not transferring in 35.00 semester credit hours in healthcare courses may make up the difference with elective courses in healthcare and general electives. ►Transfer Credits in Healthcare All core courses may be transferred from a healthcare-related program to satisfy this requirement. Selection or transfer of courses will be in consultation and with the approval of the student's academic advisor. Note: General education transfer credits are applied under general education. Associate or diploma programs from which healthcare courses may be accepted include, but are not limited to, the following: Dental Administrative Services Dental Assisting Emergency Medical Technician Health Care Management Health Information Management Insurance Billing and Coding Specialist Medical Assisting Services Medical Laboratory Technician Medical Office Administration Nursing ♦ Occupational Therapy Assistant Patient Care Technician Physical Therapist Assistant Radiologic Technology Surgical Technology ♦  Special Note for Herzing University Practical Nursing Diploma Programs: Each course in the following Herzing University practical nursing diploma programs is accepted for full credit towards the Bachelor of Science in Healthcare Administration program. Diploma in Practical Nursing—Birmingham Diploma in Practical Nursing—Akron/Brookfield/Kenosha Diploma in Practical Nursing—Orlando/Tampa    ◊  Concentration Elective Courses in Healthcare Administration Students have the option to complete courses from the following leadership and managed care concentration areas (these elective courses may be used to fulfill the available 35.00 healthcare elective hours):
Required Capstone or Internship
A minimum of 3.00 semester credit hours are required.
HC 492 - Capstone Project 3.00
Students work in project teams on an industry-sponsored or instructor-approved project. The project teams perform all facets of product and process design from inception to marketing the product. Students will be required to perform problem identification, formulation of design specifications, and integration of criteria based on customer needs, production costs, and marketing issues. Project teams are expected to provide interim reports to the sponsor or to the class, a final project report, and a final presentation.
HC 490 - Healthcare Management Internship 3.00
This course is designed for students interested in pursuing a career in healthcare management. The outcome of the internship is an informed student fully apprised of the opportunities his/her degree program offers for professional growth. During the internship phase of training, the student will experience various aspects of working in the actual field in which the student has been educated. The internship is designed to provide the student with the opportunity to experience and participate in duties typical of a contemporary workplace setting. Student learning will center on observing experienced personnel as well as participating in actual hands-on procedures under close supervision of trained professionals.
 * Enrollment in a student readiness training is required four terms prior to internship course. Successful completion of training is required prior to internship course enrollment.
Required Courses in General Education
Students enrolled in this bachelor's degree must complete a minimum of 36.00 semester credit hours in general education distributed among the following disciplines. Refer to the General Education section of the catalog for specific information about courses within each discipline. 12.00 Semester Credit Hours in Communications   9.00 Semester Credit Hours in Humanities   6.00 Semester Credit Hours in Mathematics   6.00 Semester Credit Hours in Social and Behavioral Sciences   3.00 Semester Credit Hours in Science
Personal and Professional Development Courses
2.00 semester credit hours are required.
PD 121 - Professional Development I 1.00
This course is designed to introduce students to methodologies that will prepare them for academic and professional success.  Topics include but are not limited to Canvas support, student support services, e-books, university policies, resumes, self-reflection, time management, goal setting, and strategies for anxiety reduction.
PD 202 - Professional Development II 1.00
This course provides an opportunity for students to critically examine their skills and develop a plan to further their career and own financial literacy. Topics include research, job searching, developing career documents, refining interview and communication skills, and creating a personal budget.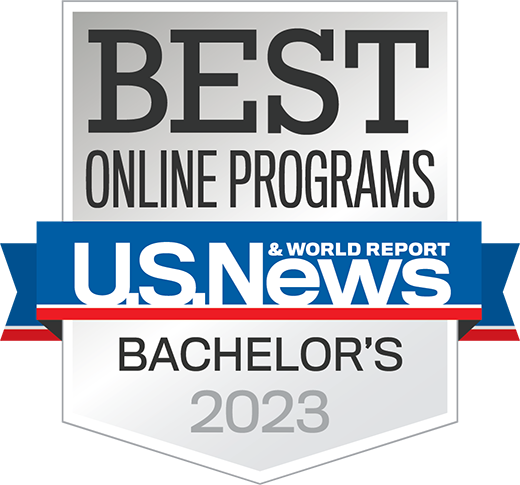 Our program offers two undergraduate concentrations; they are similar to a major of specialization:
Concentrations enable a student to customize their healthcare administration and management acumen to their career goals, differentiating them in the workforce with specialized knowledge.
Need help choosing a concentration? Discover what skills are most appropriate for different healthcare administration concentrations and what pathway appeals to you most.
There are 2 possible credentials addressed in the healthcare administration bachelor's degree program.
Certifications built into concentration courses:
Lean Six Sigma Yellow Belt Certification (LSSYB) from GoLeanSixSigma
Certified Specialist Managed Care (CSMC) through Healthcare Financial Management Association (HFMA)
Tuition & Cost
Tuition & Cost
When you accept the 10% tuition discount from our Financial Commitment Scholarship, the cost of tuition for the Bachelor of Science in Healthcare Administration program is $464 per credit.1
You can potentially earn even greater savings by transferring credit from prior college coursework, applying for financial aid, or potential partnership opportunities through your employer.
Our goal is your career advancement. That's why we are always working to improve our curriculum and processes to make our program as affordable as possible while preparing you best for success in your work.
 Scholarships & Financial Aid
You may be eligible for multiple scholarships and grants, both through Herzing University and several national scholarship websites.
 Military/Veteran Discounts
Veterans, Active Duty U.S. Servicemembers, and spouses may qualify for a 10% tuition discount or tuition reduction to $250 per credit.
i. Financial Commitment Scholarship eligibility requirements: Recommended that students limit student loan borrowing to only what is needed to cover the cost of tuition and fees. Students may borrow up to $2,000 in student loans in excess of tuition and fees to cover their cost of attendance and retain eligibility for this scholarship. Excess loan eligibility dependent on individual student situation.
Healthcare Administration bachelor's program enrollment requirements
Prerequisites to enroll in the Herzing University Healthcare Administration program include:
Completion of a high school diploma, GED or equivalent
No prior allied health degree required: but you may take advantage of an associate degree or other prior learning. You may transfer in up to 90 approved credits to decrease the time it takes to earn your bachelor's degree.
Meet and interview with a Herzing University admissions advisor
Complete an enrollment application
Eligible states for enrollment: Alabama, Alaska, Arizona, Arkansas, California, Colorado, Connecticut, Delaware, District Of Columbia, Florida, Georgia, Hawaii, Idaho, Illinois, Indiana, Iowa, Kansas, Kentucky, Louisiana, Maine, Maryland, Massachusetts, Michigan, Minnesota, Mississippi, Missouri, Montana, Nebraska, Nevada, New Hampshire, New Jersey, New Mexico, New York, North Carolina, North Dakota, Ohio, Oklahoma, Oregon, Pennsylvania, Rhode Island, South Carolina, South Dakota, Tennessee, Texas, Utah, Vermont, Virginia, Washington, West Virginia, Wisconsin, and Wyoming.
What can I do with a bachelor's degree in health administration?
Earning a bachelor's degree in healthcare administration can open up many new, exciting career possibilities. Potential job opportunities for those who earn their Bachelor of Science in Healthcare Administration include:
Healthcare Administrator
Clinical Manager
Practice Manager
Residential Care Manager
Healthcare Manager
As a health administrator or manager, you'll work closely with other healthcare personnel like nurses, surgeons, physicians, lab techs and others to facilitate and coordinate the delivery of healthcare services.
Medical and Health Services Manager Ranked #3 in 100 Best Jobs of 2023 by U.S. News & World Report
Earning a Master of Business Administration (MBA) in healthcare management can help you accelerate to higher levels of the profession, including clinical director and other executive roles.
According to the Bureau of Labor Statistics (BLS), employment of medical and health service managers is expected to increase 32% from 2020-2030, much faster than the average across all U.S. occupations.*
Now is a great time to get the education you need to become a healthcare administrator and join a rapidly growing field.
FAQ
Frequently Asked Questions
Yes! Earning a bachelor's degree can help you either build from your current experience as a healthcare professional or start a new career a fast-growing field. 
Herzing is here to help you take the first step when you're ready.
Step 1 is earning the education you need to qualify for jobs in healthcare management and begin your career. A bachelor's degree in healthcare administration will help you build the business skills necessary to succeed as a healthcare manager.
You can take the steps to become a healthcare manager with the support of Herzing University, your lifelong learning partner.
The Herzing University bachelor's degree program in healthcare administration takes 32 months on average to complete. Depending on your prior transfer credit, you may be able to complete the program a little faster!
Individuals seeking a career in management and administrative roles in a hospital or other healthcare facilities may choose a healthcare administration degree to best prepare for those types of leadership roles. Earning a master's degree in health administration can help you better qualify for the leadership jobs you really want.
Students with a stronger interest in public and community health, health and wellness, health policy or health education may prefer to pursue a bachelor's degree in health sciences.
Healthcare administrative work settings include hospitals, physician offices, nursing and residential care facilities, outpatient care centers, insurance companies and government agencies. Administrators typically work alongside medical personal in an office environment.
There is a lot of overlap in terminology between roles in healthcare management vs. healthcare administration. However, they are unique career paths requiring distinct sets of skills:
Healthcare management. Healthcare managers deal in the overall operation of an organization. Their primary role is in leadership and the business side of healthcare.  Healthcare managers interact with stakeholders and other board members for organizational direction and planning, usually involves managing more than one department—or an entire clinic.
Healthcare administration. Healthcare administrators are more concerned with day-to-day operations. An administrator's focus is on daily staff management and administrative procedures within a department. Healthcare administrators usually report to healthcare managers, and work within individual departments as supervisors or manager support. They may be found in smaller, rural areas as office managers or other similar job titles depending on area, experience and availability.
Smaller healthcare institutions may merge the roles into single positions and use each term interchangeably, but bigger facilities will often specialize into unique roles and differentiate them more clearly in terms of management or administration.
The benefits of working in health administration include:
You can work in many different settings, including hospitals, healthcare clinic, long-term care facility, doctor's offices, insurance companies and government agencies.
Career mobility is high, as your versatile skillset is applicable in many different environments and gives you more choice in pursuing your career path.
The field is growing, with the Bureau of Labor Statistics estimating a 15% increase in employment in healthcare from 2019-2029.*
You can help people get better, but you don't necessarily need to be directly involved in patient care and treatment.
Bachelor of Science in Healthcare Administration Degree Programs
Showing 1 programs for the Online campus
To learn more about this program, click the Request Info button to the right.
Ready to get started?
Contact us to request more information
Accreditations
Accreditations & Disclosures
Herzing University is accredited by the Higher Learning Commission (hlcommission.org), an institutional accreditation agency recognized by the U.S. Department of Education.
View Herzing University Accreditation and Approvals
Eligible states for enrollment: Alabama, Alaska, Arizona, Arkansas, California, Colorado, Connecticut, Delaware, District Of Columbia, Florida, Georgia, Hawaii, Idaho, Illinois, Indiana, Iowa, Kansas, Kentucky, Louisiana, Maine, Maryland, Massachusetts, Michigan, Minnesota, Mississippi, Missouri, Montana, Nebraska, Nevada, New Hampshire, New Jersey, New Mexico, New York, North Carolina, North Dakota, Ohio, Oklahoma, Oregon, Pennsylvania, Rhode Island, South Carolina, South Dakota, Tennessee, Texas, Utah, Vermont, Virginia, Washington, West Virginia, Wisconsin, and Wyoming.
* Bureau of Labor Statistics (BLS), U.S. Department of Labor, Occupational Outlook Handbook 2021. BLS estimates do not represent entry-level wages and/or salaries. Multiple factors, including prior experience, age, geography market in which you want to work and degree field, will affect career outcomes and earnings. Herzing neither represents that its graduates will earn the average salaries calculated by BLS for a particular job nor guarantees that graduation from its program will result in a job, promotion, salary increase or other career growth.