Explore Our
Public Safety Programs
Pursue a Career in Public Safety
Herzing University's public safety degree program prepares graduates for important careers that help maintain a peaceful and safe society. Today, there is a growing need for qualified, trained professionals in the security, criminal justice, EMT, and law enforcement fields.
Our hands-on classes and fieldwork will provide you with the public safety training and experience you need to advance in your current job or start a new career as a first responder or other public safety professional.
Classes start March 6th
Learn More Today
After graduating with my associate's degree in medical office administration, I received several job offers. However, I decided to pursue a different passion and continue my education at Herzing with an associate's degree in Criminal Justice. Today, I'm the owner of Daden Investigative Services in St. Louis, where I work as a licensed private investigator. Thank you, Herzing, for helping me jumpstart my career!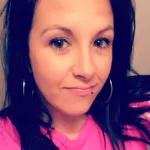 Public Safety Program
Online Campus