Diploma or Associate
Dental Assisting Programs
Minneapolis, Minnesota
Diploma or Associate
Dental Assisting Programs
Minneapolis, Minnesota
Choose your dental assisting educational pathway with Herzing
| | |
| --- | --- |
| Accreditation | CODA accredited,1 Accredited by the Higher Learning Commission |
| Program length | 16-20 months, depending on degree choice |
| Hybrid Track | Choose on-campus classes or our unique Hybrid Track, offering online delivery of main program coursework; available through our Minneapolis campus |
| Options | Associate degree and diploma options |
| Pathways | Pathway to earn a Bachelor of Science in Dental Hygiene |
| Career prep | Graduates will be prepared to sit for the Dental Assistant State Licensure Exam (DASLE) (MN), Jurisprudence Exam (MN), and the Certified Dental Assistant (CDA®) exams to become a Licensed Dental Assistant (LDA) in the State of Minnesota and become a Certified Dental Assistant (CDA®) through the Dental Assisting National Board (DANB). |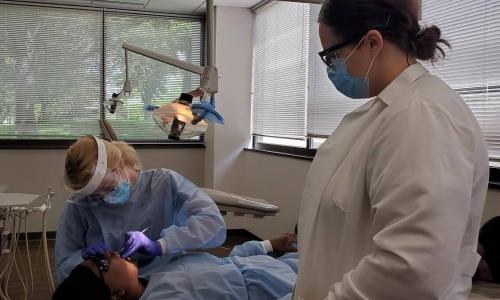 Choose your degree path in dental assisting
The dental assisting program in Minneapolis offers diploma and associate degree options which prepare you for a career as a dental assistant. The program provides students with fundamental knowledge and skills in pre-clinical dental assisting, dental science, radiology, dental management, and much more.
Our program options are available through our Minneapolis campus—for Minnesota residents.

Career-focused curriculum
Discover the crucial knowledge and skills required to succeed in your work and build a foundation for continued career growth.

Flexible schedule
Hybrid delivery allows you to complete some coursework online on your schedule. We work hard to help you maintain school-life balance.

Experienced faculty
Get face-to-face instruction from experienced and credentialed faculty with real-world success in the field.

Lifelong support
We support your ongoing career advancement by providing comprehensive, personalized student services with lifelong career coaching.

Rolling admissions
No application deadlines to worry about. Apply when you're ready and prepare to get started soon.
Available at the Minneapolis campus only
Follow your career pathway with Herzing
Program length: 16 months
Classes: View the curriculum
Credential earned: Diploma in Dental Assisting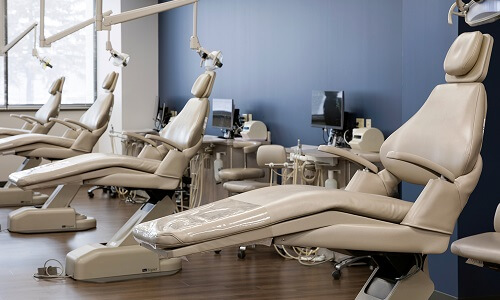 Program length: 20 months
Classes: View the curriculum
Credential earned: Associate of Science in Dental Assisting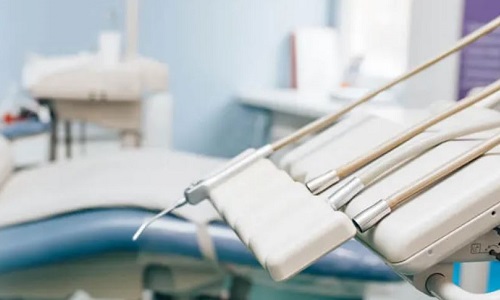 Program length: 36 months
Classes: View the curriculum
Credential earned: Bachelor of Science in Dental Hygiene
Choose how you learn with Herzing
We strive to provide maximum flexibility for students, because we know everyone learns differently and there is no one-size-fits-all approach to education. Our program is designed for you.
That's why we offer multiple delivery options for our dental assisting program, which apply to both our diploma and associate degree pathways:
On-campus classes. Take all courses in-person at our campus in Minneapolis, Minnesota.
Hybrid Track. Take main coursework online, and complete laboratory and clinical coursework at our state-of-the-industry dental clinic in St. Louis Park (1 or 2 weekends per month).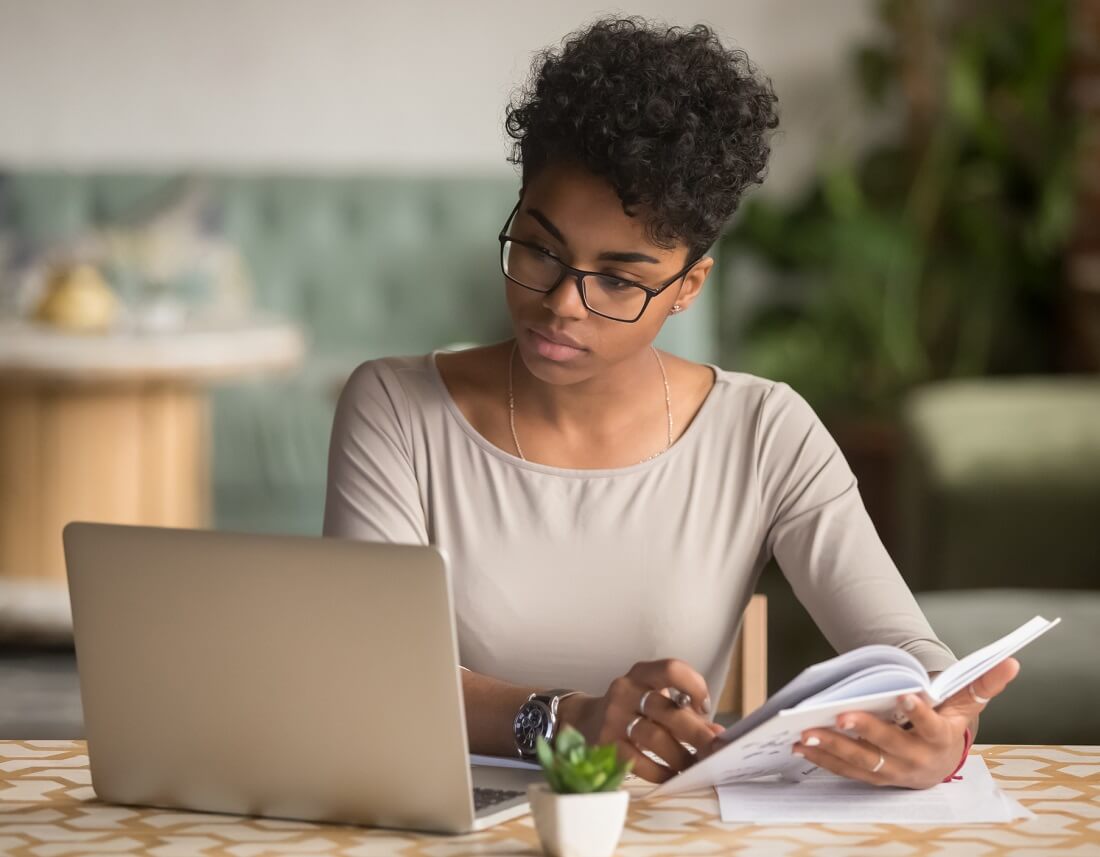 Go from Dental Assistant to Dental Hygienist
With Herzing University, you have a path to earn dental assisting and dental hygiene credentials in 4 years! Through our unique pathway, you can start your dental assisting career in as little as 20 months, then continue to study for a dental hygiene career while you work.
Begin building dental assisting job experience
Stand out in the job market with two industry-current qualifications
Finish your dental assisting program with a 3.0 GPA or better and you'll become eligible for a scholarship opportunity
After four years, you could have relevant work experience plus two in-demand qualifications.
Tuition & Cost
16-20 months
|

47-68 credits
$464 per credit
after scholarship*
You are worth it.
*When student accepts awarded scholarship.
Tuition & Cost
With Herzing University, an affordable, career-focused education in dental assisting is within your reach. We are always striving to make college more affordable for everyone.
Opportunities for financial aid include:
Requirements
Dental assisting program enrollment requirements
Prerequisites to enroll in the Herzing University Dental Assisting program include:
Completion of a high school diploma, GED or equivalent
Meet and interview with a Herzing University admissions advisor
Complete an enrollment application
Emma found her calling. Are you next?
"I'm going to have a job when I'm done, and that's that. I feel really proud to say it, and it feels good. I'm excited to actually do something that I enjoy doing now."
Career possibilities in dental assisting
Dental assistants work closely with, and under the supervision of, dentists. For many, this entry-level occupation provides basic dental assisting training and experience and serves as a steppingstone to more highly-skilled and higher paying jobs.
Some dental assistants become:
Chairside dental assistant
Dental front office staff
Dental office receptionist
Office managers
Dental assisting instructors
Dental product sales representatives
Insurance claims processors for dental insurance companies
Others go back to school to become dental hygienists
As a dental assistant, you will likely perform a variety of tasks including chairside assisting, patient education, taking radiographs, polishing teeth, taking impressions and much more. In addition, these professionals can also be involved in office-related tasks such as scheduling and confirming appointments, maintaining treatment records, handling patient payments and ordering supplies and other materials.
According to the Bureau of Labor Statistics, employment of dental assistants is expected to rise 11% from 2020-2030, faster than the average across all U.S. occupations. Dental assistants in Minnesota earn a higher salary on average than any other U.S. state ($53,080 per year, $25.52 per hour).*
Dentists are expected to hire more assistants to perform routine tasks so that they may devote their own time to more complex procedures. In addition, numerous job openings will arise out of the need to replace assistants who transfer to other occupations, retire, or leave for other reasons.
Now is a great time to begin earning the education you need to join this growing career field.
FAQ
Frequently Asked Questions
Dental assisting can be a great career choice for the right type of person!
If you have good interpersonal, listening, and organizational skills, you have the potential to be an excellent dental assistant. Dental assistants can take on many types of tasks, and you must be prepared to be a versatile team player, eager to do whatever is needed to help things run smoothly.
Dental assistants typically enjoy regular office hours (evenings and/or weekends, in some cases), a variety of job duties, and a strong foundation of experience to advance their career in the future.
Enrolling in a diploma or degree program to become a dental assistant can really be worth it!
Dental assistants work in a well-lit, clean environment either chair-side with a dentist or in an administrative role or lab setting.  Full-time and part-time positions offering day and/or evening hours are available, offering a diverse range of work settings from large corporations with multiple locations to smaller private practices. Dental assistants may also work in schools, hospital settings and the military.
Working alongside a dentist, the dental assistant's patient care work includes:
Handling instruments and operating dental equipment
Sterilizing instruments and equipment
Taking dental x-rays and processing the film
Removing sutures
Applying topical anesthetics to gums or cavity-preventive agents to teeth
Placing rubber dams on the teeth to isolate them for individual treatment
Sitting chairside with the dentist to assist with procedures
Obtaining health and dental history information from patients
Producing diagnostic dental x-rays to aid in treatment planning
Applying current infection control techniques within the dental office
Performing expanded functions, such as polishing, applying sealants and others, with appropriate training in line with state mandates
In addition, these professionals can also be involved in office-related tasks such as scheduling and confirming appointments, maintaining treatment records, handling patient payments and ordering supplies and other materials.
There are a variety of settings in which a dental assistant can work. Those include, but are not limited to, private practice, clinics, military positions, correctional facilities, nursing homes, schools, health departments and labs.  Herzing University provides its dental assistant program graduates with a wide range of skills that can be applied to a variety of settings.
Professional dental assistants demonstrate exceptional time management skills, multitasking abilities, are detailed oriented, and contribute to a positive team environment while focusing on patient care as a top priority.
With Herzing University you are never alone in paying for dental assisting school. There are  many potential options for financial aid, including loans, scholarships, VA/military benefits, and more. Please contact us for eligibility.
You can use the Herzing Tuition Wizard to determine the cost of tuition for our diploma or associate degree in dental assisting, available through our Minneapolis campus.
Dental assistants help dentists deliver dental care to patients by taking on a mix of patient care and administrative duties. Their scope of practice depends on state regulations, but common responsibilities of a dental assistant include:
Prepare patients for treatments and procedures
Take x-rays
Recordkeeping
Scheduling appointments
Assist patients in billing and payment
Sterilizing instruments, and assisting dentists during procedures
Taking medical history, blood pressure, and pulse before a procedure
Talk to patients about proper oral hygiene
What dental assistants do on a daily basis depends on the specific roles and responsibilities included in the job description, which can vary by employer.
It can take less than 2 years to become a dental assistant well-prepared to succeed right from the start.
How much less depends on what educational pathway you choose. With Herzing University in Minneapolis you have two options:
Once you've graduated, all that's left is getting certified to position yourself best to find your first job in dental assisting.
Dental assisting can be hard if it's not the right type of job for your personality—or if you're unprepared to succeed in the position.
Earning a formal education helps you build the knowledge and skills to be comfortable in the role right from the start.
Accreditation
Accreditation & Disclosure
1. The Associate of Applied Science in Dental Assisting and the Diploma in Dental Assisting programs are accredited by the Commission on Dental Accreditation. The Commission is a specialized accrediting body recognized by the United States Department of Education. The Commission on Dental Accreditation can be contacted at (312) 440-4653 or at 211 East Chicago Avenue, Chicago, IL 60611-2678.  The Commission's web address is: http://www.ada.org/en/coda. Consequently, graduates are eligible to take the examinations leading to certified dental assistant (CDA®) certification through the Dental Assisting National Board (DANB).
Herzing University is accredited by the Higher Learning Commission (hlcommission.org), an institutional accreditation agency recognized by the U.S. Department of Education.
View Herzing University Accreditation and Approvals
* Bureau of Labor Statistics (BLS), U.S. Department of Labor, Occupational Outlook Handbook 2021. BLS estimates do not represent entry-level wages and/or salaries. Multiple factors, including prior experience, age, geography market in which you want to work and degree field, will affect career outcomes and earnings. Herzing neither represents that its graduates will earn the average salaries calculated by BLS for a particular job nor guarantees that graduation from its program will result in a job, promotion, salary increase or other career growth.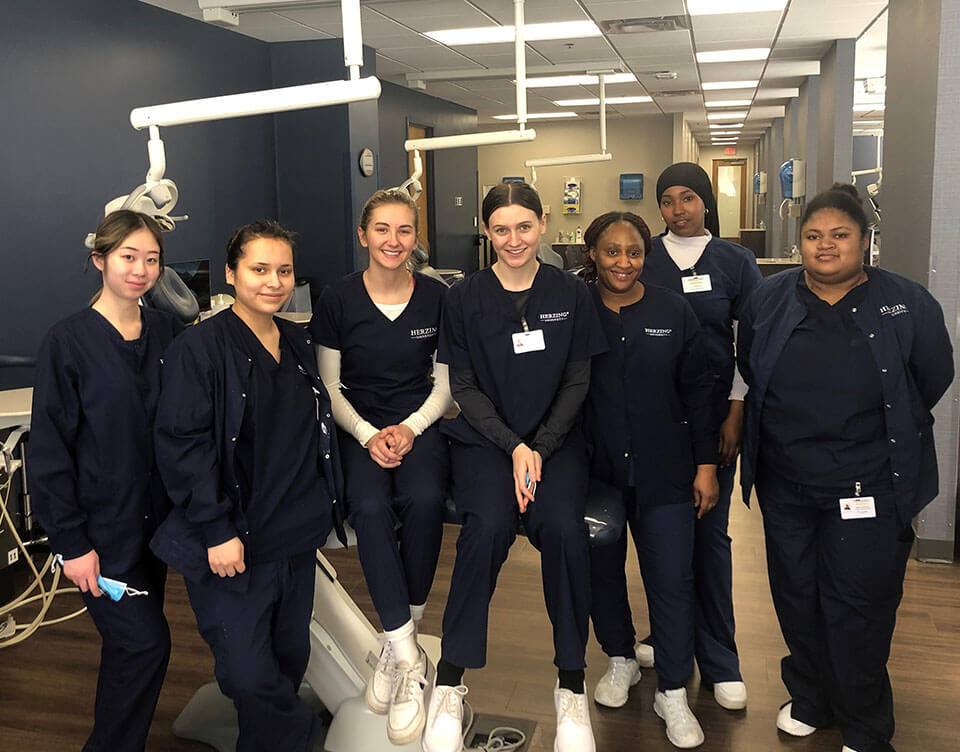 Come visit our campus in Minneapolis, Minnesota to learn more about Herzing's dental assistant programs and how we can help you reach your career goals.
Minneapolis Campus
435 Ford Road
St. Louis Park, Minnesota 55426
 (612) 360-2484
View all Minneapolis degree programs.
I chose to attend Herzing University because of the dental assistant program. Working a full-time job and going to school at the same time was a challenge, but my teachers kept pushing me to keep going. I never took a break.