Your career in healthcare administration IS possible with Herzing
100% online coursework you can take right at home, including an applied capstone or internship (where available)
Choose from associate or bachelor's degree options
Typical program length: 16-32 months depending on degree choice
Transfer up to 90 approved credits into a bachelor's degree program (no expiration date on gen eds)
Access to accomplished faculty with extensive experience in healthcare administration & management
Earn dual credit in a bachelor's degree program towards an MBA degree
Program
A rewarding career in healthcare administration awaits
You don't need to be a doctor or a nurse to make a significant difference in healthcare. The allied health field offers many opportunities for healthcare administrators and managers to become behind-the-scenes heroes helping patients outside of direct patient care.
Herzing University offers two online undergraduate degree options in healthcare administration:
Associate degree. Earn the education you need to qualify for entry-level positions in an administrative role—in less than 2 years.
Bachelor's degree. Transfer up to 90 approved prior college credits into a bachelor's degree program and take your career to the next level. You may earn dual credit towards an MBA in Healthcare Management – or another concentration of your choosing.
Our goal is to help you follow your unique educational path towards the healthcare career you've always wanted. Take your next step by teaming up with a lifelong partner in learning.
Classes Start March 8th
Learn More Today
Follow your career pathway with Herzing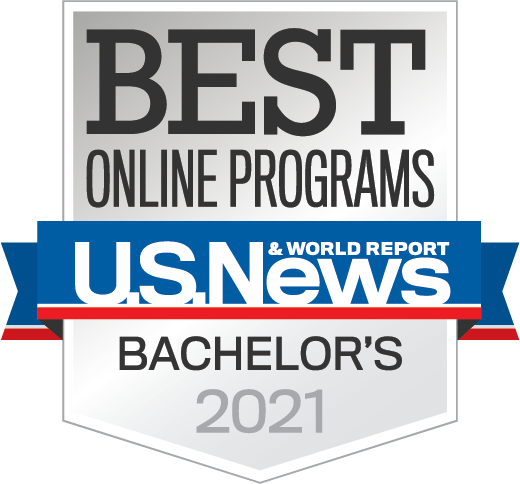 Questions?
Schedule a call with an advisor
What can I do with a degree in healthcare administration?
The field of healthcare administration and management covers many different potential job titles—from entry-level administrative roles to positions at the managerial level.
Career opportunities in healthcare administration include:
Medical Secretary
Administrative Support Specialist
Administrative Coordinator
Healthcare Administrator
Clinical Manager
Practice Manager
Medical and Health Services Manager Ranked #4 in 100 Best Jobs of 2021 by U.S. News & World Report
How can I advance my career? While there can be multiple factors considered in a promotion, one of the best ways to start climbing the ladder is to further your education. We offer multiple undergraduate degree options in healthcare with eligibility to build towards an MBA with several options for concentration, including healthcare management.
According to 2018 data from the Bureau of Labor Statistics (BLS), employment of healthcare administration professionals is projected to rise from 2018-2028:
Now is a great time to earn an undergraduate degree in healthcare administration and join a rapidly growing field.
Ready For a Career in Healthcare Administration?
Earn your degree in Healthcare Administration and make a difference in the healthcare industry.
FAQ
Frequently Asked Questions
Yes, and it's projected to rise. The BLS projects employment of medical secretaries/administrative assistants to rise 16% from 2018-2028.
Now is a good time to get the education you need to start a career in healthcare administration & management.
No, you will need more than an associate degree in healthcare administration to apply for certification.
To become eligible for certifications you will need to earn a bachelor's degree in healthcare administration. After obtaining your bachelor's degree, these certifications include:
Lean Six Sigma Yellow Belt (LSSYB) from GoLeanSixSigma
Certified Specialist in Managed Care (CSMC) through Healthcare Financial Mgmt Associations (HFMA)
The benefits of working in health administration include:
You can work in many different settings, including hospitals, healthcare clinic, long-term care facility, doctor's offices, insurance companies and government agencies.
Career mobility is high, as your versatile skillset is applicable in many different environments and gives you more choice in pursuing your career path.
The field is growing, with the Bureau of Labor Statistics estimating a 14% increase in employment in healthcare from 2018-2028.
You can help people get better, but you don't necessarily need to be directly involved in patient care and treatment.
Your best first step is to get the education you need to qualify for your first entry-level job in healthcare administration. Herzing's associate degree program can help you jumpstart your new career and become a successful healthcare administrator in as few as 16 months. Apply now!
There is a lot of overlap in terminology between roles in healthcare management vs. healthcare administration. However, they are unique career paths requiring distinct sets of skills:
Healthcare management. Healthcare managers deal in the overall operation of an organization. Their primary role is in leadership and the business side of healthcare.  Healthcare managers interact with stakeholders and other board members for organizational direction and planning, usually involves managing more than one department—or an entire clinic.
Healthcare administration. Healthcare administrators are more concerned with day-to-day operations. An administrator's focus is on daily staff management and administrative procedures within a department. Healthcare administrators usually report to healthcare managers, and work within individual departments as supervisors or manager support. They may be found in smaller, rural areas as office managers or other similar job titles depending on area, experience and availability.
Smaller healthcare institutions may merge the roles into single positions and use each term interchangeably, but bigger facilities will often specialize into unique roles and differentiate them more clearly in terms of management or administration.
As a healthcare administrator, your day-to-day tasks may vary. They could include meetings, communications (either written or verbal), and working with medical personnel from your own or different departments.
Your role may also involve day-to-day operations that keep things running smoothly. This may include staffing, patient relations, scheduling and inventory control.
Healthcare administrative work settings include hospitals, physician offices, nursing and residential care facilities, outpatient care centers, insurance companies and government agencies. Administrators typically work alongside medical personal in an office environment.
Health administration covers a wide variety of different positions, from entry level roles to management-oriented roles, titles including "Hospital Administrator" or "Practice Administrator." Because of this, pay can vary widely.
According to 2019 data from the Bureau of Labor Statistics, medical secretaries/administrative assistants earn an average salary of $38,090 per year ($18.31 per hour). This estimate does not represent entry-level/starting pay. Average pay varies based on level of experience, education and state of employment.
Healthcare Administration Degree Programs
Showing 3 programs for the Online campus
To learn more about this program, click the Request Info button to the right.
To learn more about this program, click the Request Info button to the right.
This program provides students with a solid foundational understanding of the health care environment and knowledge necessary for entry-level administrative positions in healthcare. Many students enter into this associate degree program after having completed a certificate or diploma program in a healthcare discipline. Students who have not completed all the requirements of a healthcare program may complete coursework by taking individual healthcare courses drawn from Herzing University's healthcare programs.
Ready to get started?
Contact us to request more information
Accreditations
Accreditations & Disclosures
View Herzing University Accreditation and Approvals
* Bureau of Labor Statistics (BLS), U.S. Department of Labor, Occupational Outlook Handbook. Multiple factors, including prior experience, age, geography and degree field, affect career outcomes. Herzing does not guarantee a job, promotion, salary increase or other career growth. BLS estimates do not represent entry-level wages and/or salary.
Throughout my schooling, Herzing faculty and staff really helped me stay focused. They were always there to help me every step of the way.
Healthcare Program
Birmingham Campus