Advance your nursing education to the master's level
Earning a Master of Science in Nursing (MSN) can open many doors to unique career opportunities, whether it's expanding your role in clinical care as a nurse practitioner, developing your teaching skills to become a nurse educator, or climbing the ladder to executive-level roles in nursing leadership and administration.
Take the BSN to MSN pathway and transition your career from bachelor's-prepared Registered Nurse (RN) to the advanced practice specialty of your choosing.
We exist to help you earn the degree you need to excel in your career and climb higher and higher in the nursing field. You are possible with Herzing University.
Classes Start September 7th
Learn More Today
Choose your path from BSN to MSN
You may choose from several MSN concentrations to take the next step up to new heights in your nursing career.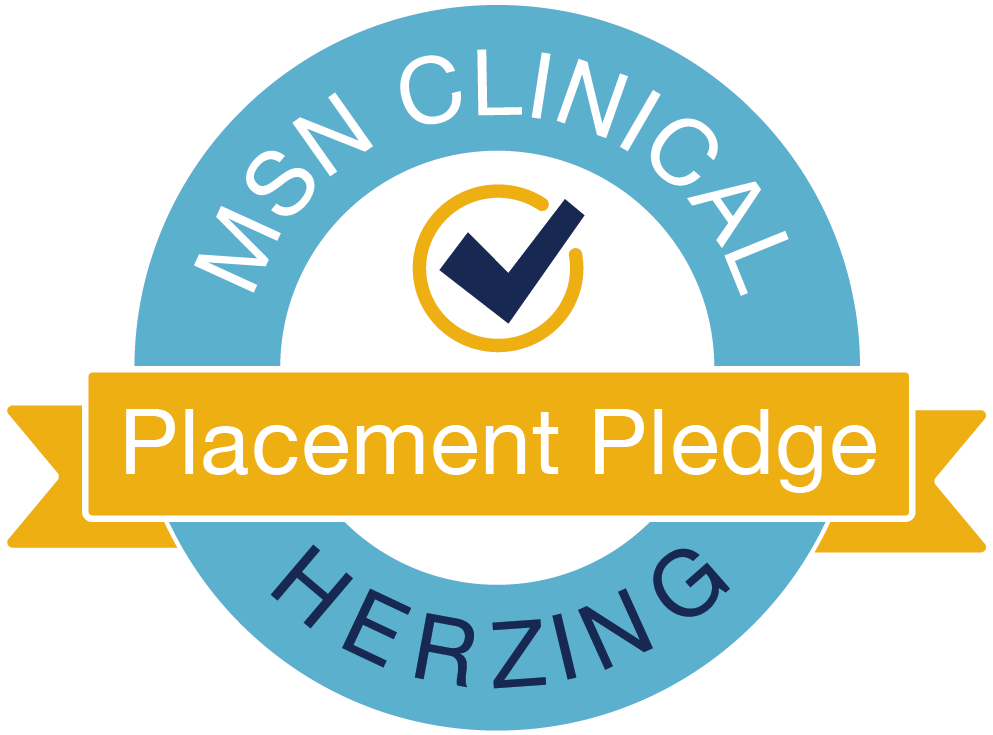 Your clinical placement is our pledge.
We understand securing clinical placement as part of an MSN degree program is one of the biggest concerns students face. At Herzing, we offer guidance and support through our step-by-step Clinical Guidance Process to ensure you can get the clinical practice experiences you need.
As a Herzing student, we'll encourage you to find your own preceptor and clinical sites as there are many benefits to doing so. However, we provide extensive support should you find difficulty along the way. With Herzing, you are never on your own.
Because of our strong relationships with healthcare providers across the U.S. and our comprehensive Clinical Guidance Process, we are confident in our ability to help you find clinical placement. So much so that if you are unable to find a clinical site on your own, we pledge to step in and help you secure clinical placement.*
* Subject to terms and conditions outlined in the enrollment agreement.
Scholarship Opportunity
You may be eligible for the Herzing University Nurses Circle of Achievement Scholarship.
Eligibility requirements include a minimum GPA earned in your undergraduate nursing program, and maintaining a minimum GPA throughout the MSN program.
You can potentially earn 10% tuition reduction!
Tuition & Cost
Our goal is your career advancement. That's why we are always working to improve our curriculums and processes to make our MSN program as affordable as possible while preparing you best for success in your work.
The cost of tuition for the MSN program is $595-695 per credit depending on the concentration you choose. Overall cost can be reduced through transfer credit from prior college coursework, scholarships and grants, loans, VA and military benefits, and several additional options for financial aid.
With Herzing University, you are never alone, and we offer many options to help you invest in yourself, earn your master's degree in nursing and go from BSN to MSN.