The Everywhere Classroom
When we launched our online campus, Herzing University set out to create a learning experience that's just as career-focused and personalized as our campus-based courses.
We implemented personalized learning technology that respects your prior learning and helps you master content, not just cover it. We took time to train our instructors on best practices in online course management and created hours of videos and interactive learning experiences.  We found ways to connect you with student services as well as your instructors and classmates, so you're supported throughout your entire educational journey with us.
Pathways to Success

Many of our online programs offer pathways for continued learning, which allow you to move from one degree, such as an associate degree, to a bachelor's degree, to a master's degree.

Flexible and Convenient

Earn your degree from the comfort of your own home. There are no designated times you must be online. You can log into your virtual classroom when it's convenient for you.

Personalized Attention

At Herzing, being online does not mean being alone.You'll receive the same personalized attention and career-focused education that we offer in our traditional classroom.

Online and/or On-Campus

Get the best of both worlds. Some of our degree programs are offered exclusively online and some programs are offered as a combination of both campus and online classes.
Leadership
Meet our Campus President
Herzing Online President Dan Peterson
As president of Herzing's Online Division, I'm proud to be part of a higher education institution that prioritizes student success. We understand that today's students have busy lives and need flexible, accessible and quality educational programs that prepare them for in-demand careers.
That's why we're continuously enhancing our online learning experience, expanding our program offerings and creating new program pathways that help you achieve your academic and career goals. Online education has never been more practical, engaging and needed than it is now, and we'll make sure our online learning experience meets your expectations. 
Our online faculty and staff are dedicated to ensuring you receive the resources, support and learning opportunities you need to successfully complete your program and start or advance your career.   
Your goals are possible. We'll meet you wherever you are on your educational journey – whether you want to earn a diploma, get a post-master's certificate, or anywhere in between and beyond graduation. We're here to support you every step of the way.
Welcome to Herzing University!
Dan Peterson, Ph.D.
President, Online Division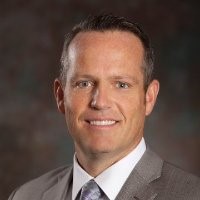 Dan Peterson
Online President
At Herzing, the staff is amazing, kind, professional, and they take you and your concerns seriously. They truly want you to enjoy your college experience.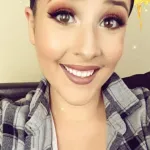 Healthcare Program
Online Campus