Master's Degree
Social Work
Online Program Tracks
Master's Degree
Social Work
Online Program Tracks
MSW program highlights
| | |
| --- | --- |
| Accreditation | Herzing University has achieved Candidacy for Accreditation by the Council on Social Work Education's Commission on Accreditation;1 Accredited by the Higher Learning Commission |
| Tracks | Traditional and Advanced Standing MSW tracks; options available for both non-BSW and BSW students |
| Format | 100% online classes delivered asynchronously, with hands-on Field Practicums completed in the student's own community concurrently with your coursework |
| Enrollment | Full-time and part-time options available |
| Faculty | Learn from experienced professionals: all professors are Licensed Clinical Social Workers (LCSW) |
| Specializations | Choose electives across three unique career-focused areas of practice: Mental Health, Medical Social Work, and Children, Families, and Aging Services |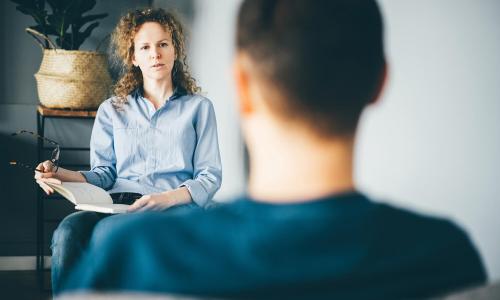 Herzing University Online Social Work Program Tracks
Our social work degree options are graduate MSW program tracks which prepare you for a career as a professional social worker. The traditional and Advanced Standing MSW degree program provides students with fundamental knowledge and skills in clinical social work theory and practice, psychosocial assessment, clinical diagnosis, and much more.

Career-focused curriculum
Discover the crucial knowledge and skills required to succeed in your work and build a foundation for continued career growth.

Flexible schedule
You can take classes during the day or in the evening. We strive to be as flexible as possible for busy non-traditional students.

Virtual services
Access to extensive virtual services, including academic advising, tutoring, support services, technical support and library services.

Lifelong support
We support your ongoing career advancement by providing comprehensive, personalized student services with lifelong career coaching.

Rolling admissions
No application deadlines to worry about. Apply when you're ready and prepare to get started soon.
Classes Start January 8th
Learn More Today
Choose your degree pathway with Herzing
Why choose Herzing University?

Key areas of practice
Focus your education in one of three fast-growing social work areas of practice: Mental Health, Medical Social Work, and Children, Families, and Aging Services.2

Extensive support
You are never alone. Your online learning experience is personalized and asynchronous, with access to a host of student services.

Practiced faculty
All Herzing MSW program instructors are Licensed Clinical Social Workers (LCSW) with deep experience in the field.
Satisfaction rate
Our overall student satisfaction rate, according to the 2022 Herzing Graduate Survey.
Meet our Faculty and Leadership
Elizabeth Wilson - PhD, MSW, LCSW
"It is an honor and privilege to be part of a building a new MSW program with current, evidence-based curriculum to prepare students for high demand jobs in the areas of mental health, medical social work and children, families and aging services.
Our goal is to help support each student through our program to maximize their potential as a social worker and be a successful change agent."
Dr. Wilson is an established social work professor with over 20 years of teaching experience and 15 years as a social work program director in higher education. Dr. Wilson has extensive practice and teaching experience in crisis response, crime victimization, child abuse and neglect, family violence, mental health, and suicide prevention. She has delivered numerous professional presentations, continuing education sessions, and chaired numerous dissertations focusing on social issues. Dr. Wilson is a licensed clinical social worker in the state of Missouri, a member of NASW, and has provided service to many community boards. Dr. Wilson has received several teaching recognitions and was awarded the Jane Bierdeman-Fike Humanitarian Award in 2019.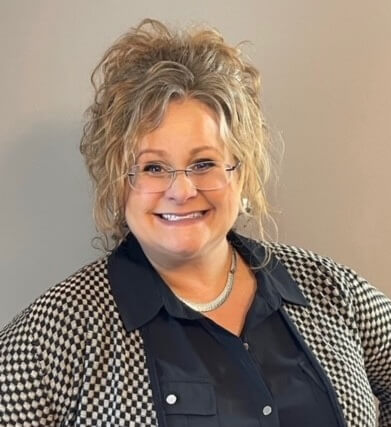 Elizabeth Wilson
Program Chair
Master of Social Work
Dr. Dorothy Jimenez, Director of Field Education
"Field education is the major component that distinguishes Social Work from other degrees in behavioral health. It provides the opportunity to apply your knowledge and skills in a practice setting under supervision from other social workers. Field education is the launching pad for your journey as a Social Worker and Herzing's unique model will provide you with exceptional support on your journey."
Dr. Jimenez has over 30 years of service within the Social Work sector, is clinically licensed, and has extensive practice experience. Her background includes work with youth in the foster care and correctional system, in medical settings, as a therapist, program director, and her most recent position as an executive director at a large rape crisis center. Her expertise is in trauma, sexual violence, and nonprofit management. In addition to her hands-on experience in the profession, she has had the opportunity to engage in teaching and administration within the field of higher education since 2007. As part of her journey, she has been very engaged in field education as a supervisor, field liaison, and faculty member, supporting and guiding students through the most rewarding and challenging part of the social work degree. Dr. Jimenez has found a passion for working with students who want to impact the world, developing coursework to guide them and ensuring rigorous and innovative programs. She is thrilled to be part of the Herzing community as the Director of Field Education.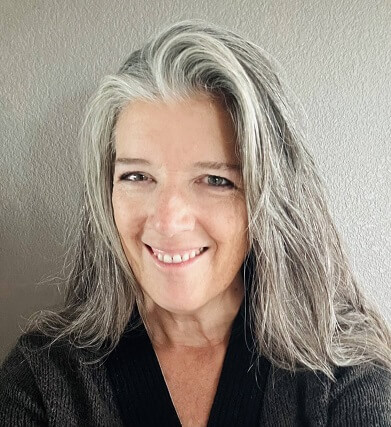 Dr. Dorothy Jimenez
Director of Field Education
Dr. Hyacinth McKee DBH, LCSW-BACS, ACSW
"An MSW from Herzing allows for the student to acquire skills that will help them become effective social work practitioners in today's world. Being a part of Herzing allows students to engage in bi-directional innovation, scholarship and leadership with their professors.
An MSW from Herzing promotes opportunities to develop interconnected relationships with students and professionals in other Herzing programs such as criminal justice, nursing, and other medical degrees that are long lasting well after graduation."
Dr. Hyacinth McKee has 22 years of combined experience as a licensed clinical supervisor, clinical practitioner and professor. Her expertise includes integrated health, disease care management and educational social work. She holds leadership positions in the social work profession as she serves as the board chairperson of the Louisiana State Board of Social Work Examiners, her state social work licensing board, and on other boards nationally in the social work profession. She holds additional national and state certifications in the areas of school social work, school-based mental health counseling, and trauma informed supports. Dr. McKee has conducted local, state and national presentations on school based mental health, behavioral health, and social work services. She continues to provide supervision to clinical social workers who aspire to engage in independent clinical practice. She is considered among her colleagues as an expert in the field of behavioral health, mental health, child welfare and educational social work. Dr. McKee is an advocate for diversity, equity and inclusive practices as evidenced by her life's work serving marginalized and disadvantaged populations.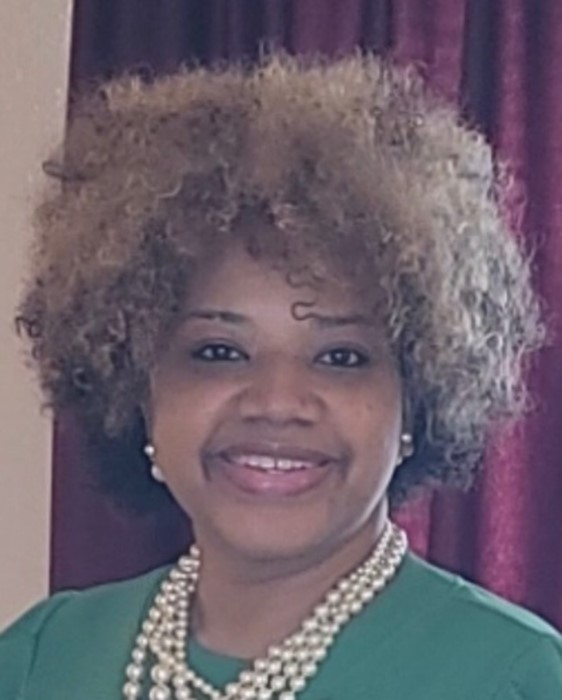 Dr. Hyacinth McKee
Associate Professor
Clinically confident. Culturally informed. Competent social workers.
MSW Mission Statement
The mission of the Herzing University's Master of Social Work (MSW) program is to educate and empower competent, ethical social work practitioners with the culturally informed knowledge, values, and skills necessary for advanced practice within diverse populations and environments. Consistent with the purposes and values of the social work profession, Herzing's social work program is committed to service, social and economic justice, the dignity and worth of the individual, and the importance of human relationships. We are dedicated to preparing leaders who will critically analyze systems, evaluate and implement evidence-based interventions, advocate for social and economic justice, use a person-in-environment framework, provide inclusive services, and practice strength-based approaches to promote the health and wellbeing of all individuals, families, and communities.
MSW Program Goals
The program will prepare confident, professional social work practitioners who are qualified to practice in advanced specializations, including mental health, medical social work, and children, families, and aging services.
The program will prepare professional social worker practitioners who will advocate for populations experiencing oppression and discrimination by critically examining systems, developing and changing policies, advocating for social justice, and increasing access to services in their specialization areas.
The program will prepare culturally informed practitioners who will conduct multi-dimensional assessments and provide specialized, evidence-based clinical practice interventions at all practice levels.
The program will promote clinical social work excellence through lifelong learning, professional development, service, networking, and adherence to the NASW Code of Ethics.
What you can do with a master's in social work
While the field of social work has evolved to become more diverse and specialized, core master's degree courses prepare you for a wide variety of job possibilities.
Choose the area of practice electives best reflecting the social work career path you want to walk.
Job titles can vary widely with overlap across each area of practice.3
Behavioral Health Therapist
Mental Health Social Worker
Psychiatric Social Worker
Psychosocial Coordinator
Residential Therapist
Substance Use Disorder Clinician
Suicide Prevention Specialist
Therapist
Victim Advocate
Home Health & Hospice Social Worker
Hospice Social Worker
Medical Social Worker
Oncology Social Worker
Residential Treatment Coordinator
Social Work Case Manager
Adoption Social Worker
Adult Protective Services Worker
Child Protective Services Supervisor (CPS Social Worker)
Domestic Violence Advocate
Family Protection Specialist
Family Resource Coordinator
Family Service Worker
Foster Care Social Worker
Gerontology Social Worker
Pediatric Social Worker
School Social Worker
Veteran Affairs (VA) Social Worker
Youth Specialist
12%
Projected employment growth, 2020-2030, Bureau of Labor Statistics (BLS)*
Employment of social workers is expected to increase across all areas of practice, according to the Bureau of Labor Statistics. U.S. News and World Report scores social worker an 8 out of 10 in terms of future growth.
Among available BLS occupational groupings, employment of mental health and substance abuse social workers is expected to rise the fastest (15% growth).
Social Work Degree Programs
Showing 2 programs for the Online campus
To learn more about this program, click the Request Info button to the right.
To learn more about this program, click the Request Info button to the right.
Ready to get started?
Contact us to request more information
Disclosures
Disclosures & Accreditation
1. Herzing University has achieved Candidacy for Accreditation by the Council on Social Work Education's Commission on Accreditation.
Candidacy for a baccalaureate or master's social work program by the Council on Social Work Education's Commission on Accreditation indicates that it has made progress toward meeting criteria for the assessment of program quality evaluated through a peer review process. A program that has attained Candidacy has demonstrated a commitment to meeting the compliance standards set by the Educational Policy and Accreditation Standards, but has not yet demonstrated full compliance.
Students who enter programs that attain Candidacy in or before the academic year in which they begin their program of study will be retroactively recognized as having graduated from a CSWE-accredited program once the program attains Initial Accreditation. Candidacy is typically a three-year process and attaining Candidacy does not guarantee that a program will eventually attain Initial Accreditation. Candidacy applies to all program sites and program delivery methods of an accredited program. Accreditation provides reasonable assurance about the quality of the program and the competence of students graduating from the program.
For more information about social work accreditation, you may contact Accreditation.
2. The Bureau of Labor Statistics identifies three specialties projected to grow at a faster rate from 2020-2030 than all other types of social workers (6%): Mental health and substance abuse social workers (15%), Healthcare social workers (13%), and Child, family, and school social workers (13%).*
3. Individuals considering the Master of Social Work program should be aware that state certification/ licensure requirements and eligibility to apply for certification/licensure vary from state to state. While certification/licensure is not a requirement for certain types of jobs, in some states, it may be required for any positions titled 'Social Worker' and to refer to yourself as a Social Worker in professional settings.
Herzing University is accredited by the Higher Learning Commission (hlcommission.org), an institutional accreditation agency recognized by the U.S. Department of Education.
* Bureau of Labor Statistics (BLS), U.S. Department of Labor, Occupational Outlook Handbook 2021. BLS estimates do not represent entry-level wages and/or salaries. Multiple factors, including prior experience, age, geography market in which you want to work and degree field, will affect career outcomes and earnings. Herzing neither represents that its graduates will earn the average salaries calculated by BLS for a particular job nor guarantees that graduation from its program will result in a job, promotion, salary increase or other career growth.
I knew this would be challenging, but with determination, dedication, self-discipline and effort I accomplished my goals. I could have given up a long time ago, but I didn't. I truly believe that a little faith and determination are the keys to success.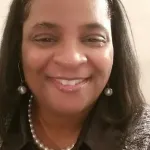 Business Program
Online Campus