Advance your nursing career with a Master of Science in Nursing degree
CCNE-accredited*
100% online coursework
Herzing pledges clinical placement
Flexible scheduling to support your busy lifestyle
Expert teaching faculty with extensive practical experience
Earn your MSN in less than two years
Program
Expand your nursing career and salary options with a Master of Science in Nursing degree
With Herzing University's online MSN programs, you can pursue the advanced degree that you need to advance your career in a specialized nursing role. We support your dream of seizing a leadership role in patient care, administration or education by providing programmatically-accredited and relevant masters in nursing programs.
Herzing's MSN programs are for licensed, registered nurses who hold a Bachelor of Science in Nursing.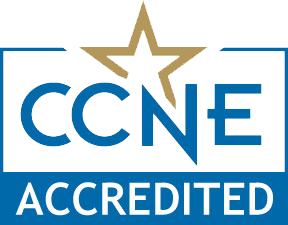 * The master's degree program in nursing at Herzing University Madison are accredited by the Commission on Collegiate Nursing Education (http://www.ccneaccreditation.org). Herzing University is approved to offer programs in an online learning modality through association with the main campus in Madison, Wisconsin.
Classes Start June 1st
Learn More Today
Herzing University's Online MSN Programs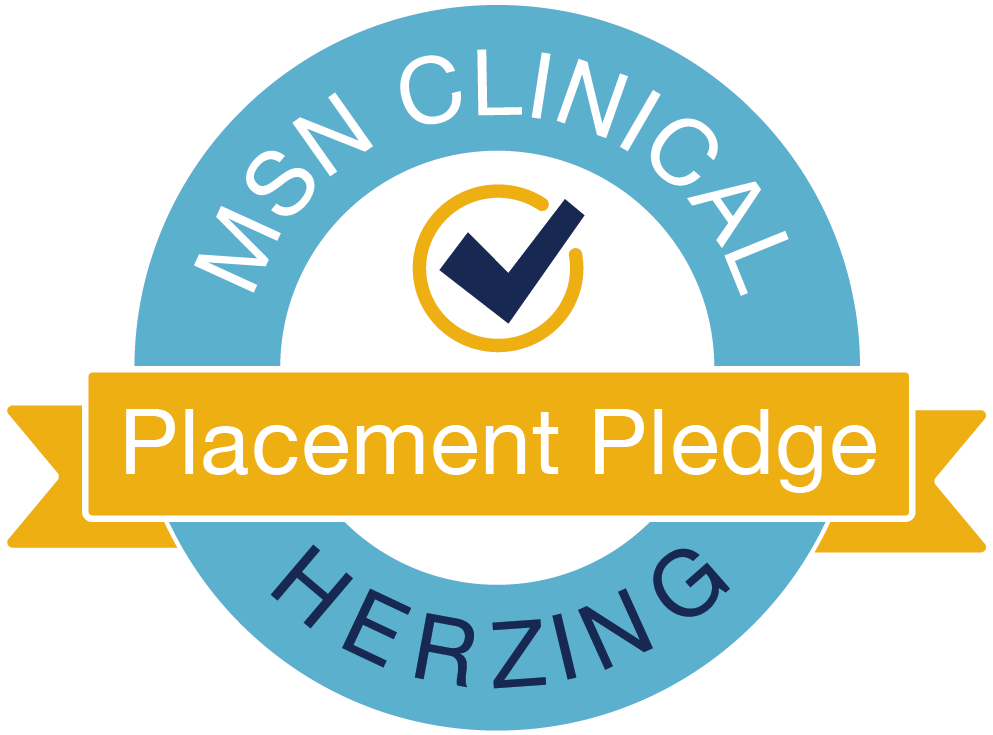 Your clinical placement is our pledge.
We understand securing clinical placement as part of an MSN degree program is one of the biggest concerns students face. At Herzing, we offer guidance and support through our step-by-step Clinical Guidance Process to ensure you can get the clinical practice experiences you need.
As a Herzing student, we'll encourage you to find your own preceptor and clinical sites as there are many benefits to doing so. However, we provide extensive support should you find difficulty along the way. With Herzing, you are never on your own.
Because of our strong relationships with healthcare providers across the U.S. and our comprehensive Clinical Guidance Process, we are confident in our ability to help you find clinical placement. So much so that if you are unable to find a clinical site on your own, we pledge to step in and help you secure clinical placement.*
* Subject to terms and conditions outlined in the enrollment agreement.
Questions?
Speak with an advisor today
Requirements
Requirements
MSN program enrollment prerequisites
To enroll Herzing's MSN program, prospective students must live in a state where Herzing University is authorized to offer the MSN program. You must also meet the following criteria:
Hold a current, active and unrestricted license as a registered nurse (RN) in the same state in which they practice. (Note: Holding a multi-state, compact state license and being a resident in a compact license state will be deemed to have met this requirement.)
Hold a Bachelor of Science in Nursing (BSN) degree from an accredited university or college with an overall minimum GPA of 3.0 on a 4.0 scale.
For me, working and going to school at the same time was a challenge, but Herzing provided me with the tools and resources I needed in order to realize my dream.
Nursing Program
Birmingham Campus
Accreditations
Accreditations & Disclosures
Not all programs approved in all states.