Program
Expand your nursing career and salary options with a Master of Science in Nursing degree
With Herzing University's online MSN programs, you can pursue the advanced degree that you need to advance your career in a specialized nursing role. We support your dream of seizing a leadership role in patient care, administration or education by providing programmatically-accredited and relevant masters in nursing programs.
Herzing's MSN programs are for registered nurses with an active, unencumbered license who hold an Associate of Science in Nursing (ASN/ADN) or Bachelor of Science in Nursing (BSN).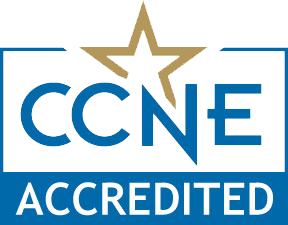 1. The master's degree program in nursing at Herzing University-Madison is accredited by the Commission on Collegiate Nursing Education (http://www.ccneaccreditation.org). Herzing University is approved to offer programs in an online learning modality through association with the main campus in Madison, Wisconsin.
Classes Start July 11th
Learn More Today
Choose your path to earn an MSN
Go from BSN to MSN
You may choose from several MSN concentrations to take the next step up to new heights in your nursing career.
Requirements
Requirements
MSN program enrollment prerequisites
To enroll Herzing's MSN program, prospective students must live in a state where Herzing University is authorized to offer the MSN program. You must also meet the following criteria:
Hold a current, active and unrestricted license as a registered nurse (RN) in the same state in which they practice. (Note: Holding a multi-state, compact state license and being a resident in a compact license state will be deemed to have met this requirement.)
Hold an Associate of Science in Nursing (ASN), Bachelor of Science in Nursing (BSN) degree, or RN diploma with an overall minimum GPA of 3.0 on a 4.0 scale.
Scholarship Opportunity
You may be eligible for the Herzing University Nurses Circle of Achievement Scholarship.
Eligibility requirements include a minimum GPA earned in your undergraduate nursing program, and maintaining a minimum GPA throughout the MSN program.
You can potentially earn 10% tuition reduction!