Find your career path with Herzing
Discover the knowledge and skills you need to find success in your work. Our university is built for you, providing career-focused education for students seeking to advance careers in nursing, healthcare, behavioral health, business, technology, legal studies or public safety.i
Our Nashville campus is located northeast of the airport just off of I-40, home to faculty and staff eager to help you prepare for the career you've always wanted to build.
As your lifelong learning partner, we exist to support every step you take towards the career you've always wanted. We know that you are possible.
Herzing University
Nashville Campus
Visit us
100 Centerview Dr
Suite 100
Nashville, TN 37214
Classes Start March 6th
Learn More Today
Programs
Programs available at the Nashville Campus or through Herzing University Online
1Herzing University is approved to offer programs in an online learning modality through association with the main campus in Madison, Wisconsin.
Don't be afraid to pursue your dreams. The Master's of Science in Nursing program challenged and sharpened me, but most of all, it made me stronger.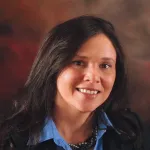 Nursing Program
Online Campus
Disclosures
i. Programs vary by location and are subject to change. Please check with your local campus for any updates, course outlines, and graduation requirements.