Advance your nursing career and make a difference
Earn an additional professional credential as a Psychiatric Mental Health Nurse Practitioner (PMHNP) and make an impact in your community as a holistic healthcare provider.
Our post-master's PMHNP certificate program is designed for current MSN holders seeking a pathway towards a true profession of the heart, helping patients with mental illness become whole again.
Learn online in Herzing's Everywhere Classroom: on your schedule, at your pace
Full-time and part-time options available
Class topics include pathophysiology, psychopharmacology, management of pharmacotherapeutics, clinical decision-making and health promotion
Clinical experience across the lifespan: find your professional emphasis with a clinical experience featuring pediatric care, adult care and geriatric care. Every experience counts.
Prepare to sit for ANCC certification and become a Board Certified Psychiatric Mental Health Nurse Practitioner (PMHNP-BC)
As your lifelong learning partner, we exist to help you reach your highest career goals. With Herzing University the next step in your career IS possible.
Classes Start October 4th
Learn More Today
Post Master's PMHNP program classes & curriculum details
The post master's psychiatric mental health nurse practitioner program provides students with the academic knowledge, skills and expertise to apply for certification as a PMHNP. Classes include core MSN courses, specialty concentration courses and clinical courses.
Connecting with patients virtually and providing remote care is more important than ever. Our curriculum provides instruction in the principles of telehealth, including the use of appropriate technology, provisions for coding and reimbursement, and the legal and ethical implications of remote patient encounters.
All classes are delivered online with an additional 540 hours of clinicals, including both in-person and virtual/remote experiences; 180 hours of which will be an immersion experience to best prepare you to practice as a PMHNP.
| Program | Monthsi | Credits |
| --- | --- | --- |
| Post Master's Certificate Psychiatric Mental Health Nurse Practitioner (PMCPMHNP) | 20 | 33 |
i. Average number of months for students to complete program
Required Direct Care Core Courses
All courses, 9.00 semester credit hours, are required.
NU 610 - Advanced Health Assessment 3.00
This course is an examination of the process of holistic assessment (physical, psychosocial, and cultural) of individuals across the lifespan. Focus is critical thinking and decision-making related to the role of the advanced practice nurse in a primary care setting.
* Post Master's Certificate ("PMC") program may transfer in NU 500 and NU 560. Need Program Chair approval for two (2) clinical courses for PMC students.
NU 621 - Advanced Pathophysiology 3.00
The course examines scientific concepts of pathophysiology essential to diagnostic reasoning and clinical management of common disease states. The dilemma of cost and need for laboratory and radiographic evidence to support diagnosis is examined.
NU 636 - Advanced Pharmacology 3.00
This course is designed to advance the student's knowledge of pharmacokinetics, pharmacodynamics, and pharmacotherapeutics in the management of health and disease states. Major categories of pharmacological agents are examined in the context of the life span, culture, and health and disease states. State and federal regulation related to purchase, possession, administration and patient education about controlled substances, pharmacologic agents and non-pharmacologic agents used as medications are examined.
Required Courses in PMHNP Concentration
All courses, 24.00 semester credit hours, are required.
NU 626 - Roles for Nurse Practitioners 3.00
This course examines the expanded roles of the advanced practice nurse in various primary care settings. Details of specific state and federal regulations are explored.
NU 670 - Advanced Psychopharmacology and Health Promotion 3.00
This course provides scientific knowledge of psychopharmacology and its application to treatment of clients with psychiatric disorders across the lifespan. This course studies the advanced concepts related to neuroscience, pharmacokinetics, and pharmacodynamics of psychotropic drugs as well as applications of psychopharmacology in the treatment and management of disorders in mental health. Substance abuse is explored with context of mental health disorders.
NU 671 - Clinical Decision-Making in Psychiatric Mental Health 2.00
This course is an examination of the processes applicable to clinical decision making across the life span with patients exhibiting psychiatric disorders. Models for clinical decision making in mental health will be presented. An overview of key assessments and the clinical activity categories that impact clinical decision making will be provided. Application of course concepts will be accomplished through engagement with hypothetical clinical scenarios in the mental health patients. 
NU 672 - Counseling and Psychotherapy 4.00
This course examines the guiding principles and ethics of counseling and the therapeutic environment for mental health patients across the lifespan. Techniques of counseling are introduced and correlated with relationships. Students will demonstrate techniques in the clinical setting in therapeutic milieus. 
NU 673 - Psychiatric Mental Healthcare I 4.00
This course prepares students to assess, diagnose, and manage mental health care needs across the life span. Emphasis will be placed on underlying acute and chronic psychiatric/mental health diagnoses. Clinical opportunities will be utilized to all the PMHNP to apply concepts in primary and acute care settings with adults and families. 
NU 674 - Psychiatric Mental Healthcare II 4.00
This purpose of this course is to provide students further studies related psychiatric/mental health care management of patients across the life span to include underlying acute and chronic psychiatric/mental health disorders. Clinical opportunities will be utilized to apply concepts in primary and acute care settings with adults and families. 
NU 675 - Psychiatric Mental Health Nurse Practitioner Practicum 4.00
This course is an immersion experience into a mental health practice and the role of the Psychiatric Mental Health Nurse Practitioner. 
Every experience counts.
Herzing University integrates an "Every Experience Counts" experiential learning approach in the 540-hour clinical component of our post master's PMHNP program. We believe the best preparation for an advanced practice role is real, prescriptive learning through every day experience.
Earn clinical credit hours for unique nursing experiences—either direct patient care in your community or telemedicine/virtual care. Examples of potentially eligible activities include:
Grief counseling for patients and families in hospice
Assistance with group therapy in a mental health institution
Providing mental health education to inmates in a correctional facility
Interviewing patients in a crisis stabilization unit
Assessment of psychiatric patients in the emergency room
If you discover an opportunity to further develop your skills as a PMHNP you may apply for credit towards your total clinical hours.
Build your career foundation from a variety of instructive and rewarding nursing experiences. Our certificate program makes it possible.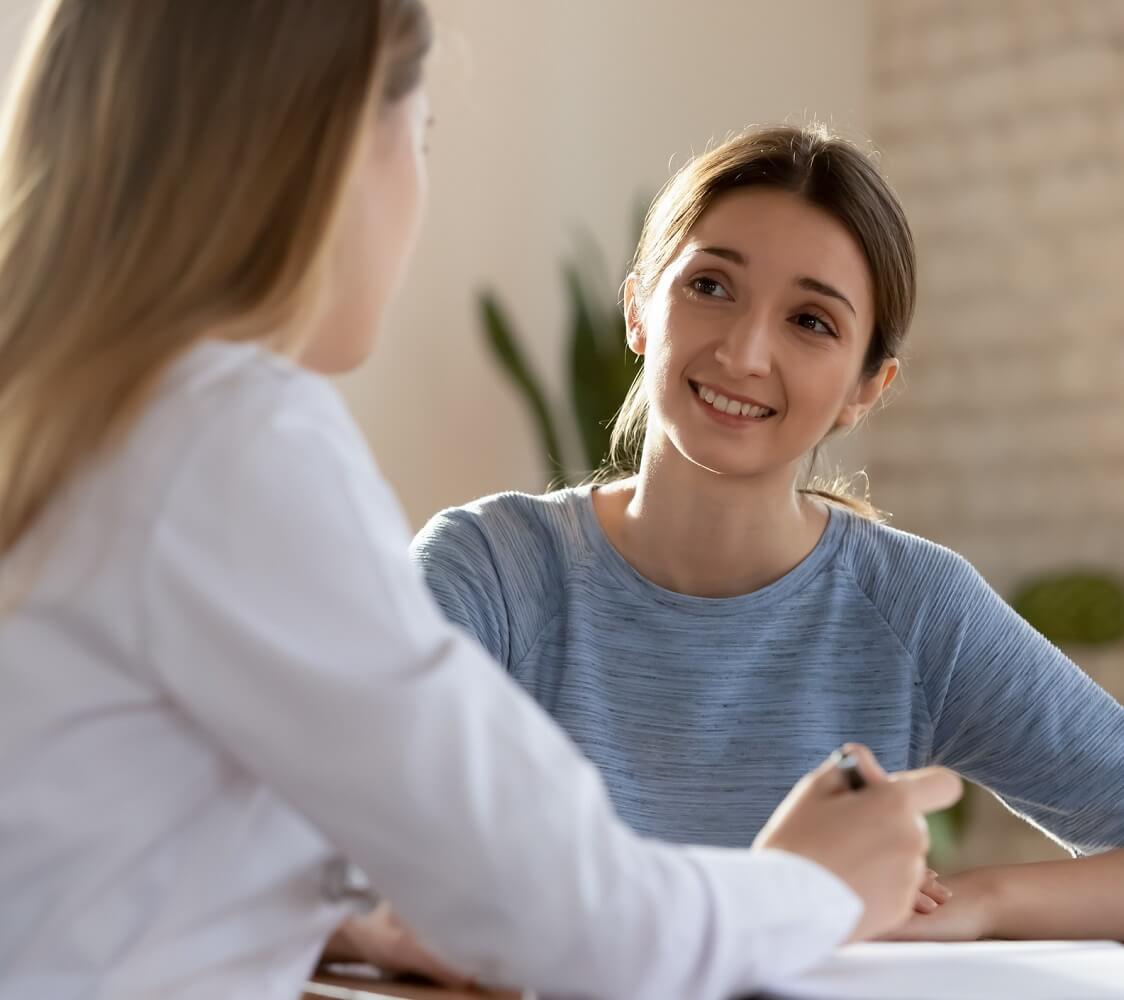 Post Master's PMHNP program enrollment requirements
Enrollment in the post master's certificate nursing program is open to registered nurses who:
Hold a Master of Science in Nursing degree from an accredited university or college
Hold a current, active and unrestricted license as a registered nurse in the state in which they live (Note: Holding a multi-state, compact state license and being a resident in a compact license state will be deemed to have met this requirement).
Help patients become whole as a holistic healthcare provider
Psychiatric mental health nurse practitioners are qualified to diagnose and treat common mental illnesses within their scope of practice, including bipolar disorder, substance abuse disorders, schizophrenia, depression and anxiety.
What does a typical PMHNP do?
Psychological consulting (psychotherapy)
Prescribe medication and monitor its effects
Work in community clinics, private practice, hospitals and more
Instruct patients on an array of coping skills
Perform patient care like a detective, uncovering information to solve complex psychological issues
How can I advance my career? After graduating with a PMHNP certificate, Herzing students can also elect to pursue a post master's FNP certificate, or a certificate in nursing education to continue expanding their professional emphases.
The demand for PMHNPs is expected to grow:
Earn the credential you need to join a highly rewarding occupation expected to be in high demand in the recent future.
FAQ
Frequently Asked Questions
The role of a PMHNP can overlap with psychiatrists, psychologists, social workers and other healthcare professionals who routinely perform psychotherapy. However, the total scope of practice for each role is different and varies by state requirements.
Psychiatric-mental health nurse practitioners hold a master's degree or doctorate in nursing, while a psychiatrist is a physician who went to medical school and completed a residency program specializing in psychiatry.
PMNHPs can do many things a psychiatrist does, including psychotherapy, prescribing medications, developing and managing treatment plans and educating patients and their families.
Psychiatrists are typically able to treat more complex types of disorders, but PMNHPs may treat many common disorders like anxiety, depression, Attention Deficit Disorder (ADD), Schizophrenia, substance abuse/addiction, and much more.
Both of those common types of nurse practitioner specialties are highly rewarding and represent a big step forward for a registered nurse looking to advance their career.
Choose Psychiatric-Mental Health Nurse Practitioner (PMHNP) if…you want to be a true psychiatric/mental health specialist, and enjoy giving a voice to patients who are too often misunderstood. An excellent pathway for nurses who have gained practical experience behavioral health or worked in a community mental health facility and want to continue in the psychiatric field.
Choose Family Nurse Practitioner (FNP) if…you want to specialize in the broader field of family practice across the lifespan and prefer a hands-on approach to patient care. You may pursue many different specialties in neonatal (NICU), pediatric or geriatric care. As an FNP you'll have a strong educational foundation to pursue your unique career path in family practice. Learn more about the Herzing University MSN – Family Nurse Practitioner program.
According to 2020 data from the Bureau of Labor Statistics, nurse practitioners earn an average salary of $114,510 per year ($55.05 per hour).*
NPs specializing in psychiatry/mental health may increase their earning potential by becoming board certified, gaining valuable experience and continuing their education.
There is a difference between being licensed and certified. Becoming a certified PMHNP shows employers you are capable of patient care in a psychiatric setting. Licensure determines if you are legally allowed to practice in your state of residence. Employers may require board certification before hiring a PMHNP even if practicing without certification is legally permissible.
Each state has their own requirements for licensure. You will need to find the requirements from your state's board of nursing.
We strongly recommend getting certified after graduating with your master's degree. You'll be in the best position to find a great job and follow your career path in nursing.
A post master's certificate (PMC), also referred to as a "post-graduate" certificate, is designed for nurses who hold a Master of Science in Nursing (MSN) degree and seek additional certification in a separate field.
Herzing University offers several post master's certificates for MSN-prepared nurses looking to transition in or out of clinical-based practice:
AGACNP - Adult Gerontology Acute Care Nurse Practitioner (program length: 20 months)
AGPCNP - Adult Gerontology Primary Care Nurse Practitioner (program length: 20 months)
FNP - Family Nurse Practitioner certificate (program length: 16-20 months)
NE - Nursing Education certificate (program length: 8 months)
NLA - Nursing Leadership & Administration (program length: 8 months)
PMHNP: Psychiatric Mental Health Nurse Practitioner certificate (program length: 20 months)
A post master's certificate from Herzing University provides the education, training, and practical experience you need to take the next big step in your nursing career.
A PMHNP is a type of Advanced Practice Registered Nurse (APRN) who holds expertise in behavioral health and wellness. Their role is to assess, diagnose and treat patients exhibiting psychiatric or addictive disorders. A PMHNP's job description and scope of practice can include:
Provide psychological counseling (psychotherapy)
Prescribe medication and monitor its effects
Collaborate with additional health professionals: doctors/physicians, nurses, administrators and other healthcare staff
Conduct research to improve the delivery of mental healthcare
Educate and consult nurses and other mental health professionals
Order and interpret diagnostic tests
Whole health begins with mental health—including all ages and demographics across the lifespan. As a nurse practitioner within the mental health specialty, you will have the opportunity to continue your education and focus your experience in many different types of care, including pediatric, geriatric/adult, women's health, public health and much more.
Where do they work? PMHNPs may work in many different healthcare environments, including hospitals, private practices, mental health centers, primary care offices or governmental institutions.
There is a significant difference between being a medical/surgical nurse and a psychiatric nurse. General nursing in a medical or surgical role is based primarily on physical illness, while psychiatric nursing is based on mental illness. As a psychiatric-mental health nurse practitioner, your role will be much more verbal than hands-on.
Daily tasks include new patient evaluations and follow-up appointments, reviewing patient charts and lab results, monitoring and documenting medication, adjusting patient care strategies, responding promptly to patient questions and concerns, and working with additional healthcare staff to deliver the best possible psychiatric care.
A post-master's certificate is the best way to bridge from FNP to PMHNP as one of the shortest options for a master's level education.
Our PMHNP certificate can be completed in 20 months, providing current FNPs a fast path to taking the next step in their NP career.
Post Master's Certificate Psychiatric Mental Health Nurse Practitioner Degree Programs
Showing 1 programs for the Online campus
To learn more about this program, click the Request Info button to the right.
Ready to get started?
Contact us to request more information
Accreditation
Accreditation & Disclosures
1. The master's degree program in nursing and post-graduate APRN certificate program at Herzing University Madison are accredited by the Commission on Collegiate Nursing Education (http://www.ccneaccreditation.org). Herzing University is approved to offer programs in an online learning modality through association with the main campus in Madison, Wisconsin. ​
Herzing University is accredited by the Higher Learning Commission (hlcommission.org), an institutional accreditation agency recognized by the U.S. Department of Education.
* Bureau of Labor Statistics (BLS), U.S. Department of Labor, Occupational Outlook Handbook 2020. BLS estimates do not represent entry-level wages and/or salaries. Multiple factors, including prior experience, age, geography market in which you want to work and degree field, will affect career outcomes and earnings. Herzing neither represents that its graduates will earn the average salaries calculated by BLS for a particular job nor guarantees that graduation from its program will result in a job, promotion, salary increase or other career growth.