Your new career as a surgical technologist IS possible.
| | |
| --- | --- |
| Accreditation | ABHES accredited,1 Accredited by the Higher Learning Commission |
| Program length | 20 months |
| Transfer credit | Up to 48 approved credits |
| Credits to graduate | 65 credits |
| Format | Online gen eds + on-campus classes in New Orleans, Louisiana |
| Pathways | Pathways to continue advancing your education (BS, MBA) |
Program
Jumpstart your career in less than 2 years
The operating room is not just for doctors and nurses. Surgical technologists play a major role in high-tech operating rooms across the country.
If you're well organized, can keep track of details and aren't squeamish about watching surgery, you could start your career in surgical technology in less than 2 years by enrolling in the Herzing University associate degree program at our New Orleans campus in Louisiana.
Additional program highlights:
Small class sizes
Strong support from experienced, surgical technologies certified faculty
Family-friendly environment
Hospital affiliations in the area (clinical training)
Curriculum
Classes, program length and curriculum details
As a student in Herzing's New Orleans, Louisiana surgical technology program, you'll be prepared with the skills needed to work effectively as an integral part of a surgical team.  The coursework includes anatomy and physiology, microbiology, medical terminology, in addition to core surgical technology classes. At the end of the core classes you will complete 540 hours of hands-on practice at clinical sites for 3 months and sit for the Certified Surgical Technologist exam. Upon successful completion of the program, you'll be prepared for entry-level surgical technology positions in the operating room or other surgical healthcare settings.
| Program | Monthsi | Credits |
| --- | --- | --- |
| Associate of Science in Surgical Technology | 20 | 65 |
i. Average number of months for students to complete program
Personal and Professional Development Courses
2.00 semester credit hours are required.
PD 121 - Professional Development I 1.00
This course is designed to introduce students to methodologies that will prepare them for academic and professional success.  Topics include but are not limited to Canvas support, student support services, e-books, university policies, resumes, self-reflection, time management, goal setting, and strategies for anxiety reduction.
PD 202 - Professional Development II 1.00
This course provides an opportunity for students to critically examine their skills and develop a plan to further their career and own financial literacy. Topics include research, job searching, developing career documents, refining interview and communication skills, and creating a personal budget.
General Education Prerequisites
The following general education prerequisite courses must be completed with a grade of C (70%) or better for a student to be continued in the Surgical Technology program: Anatomy and Physiology with Lab General Microbiology with Lab All other general education courses must be passed with a grade of D (60%) or better to be continued in the Surgical Technology program. A student who is dropped from the program for failing to achieve the minimum grade specified in the general education courses, but who otherwise meets the academic standards of the University, may transfer to another Herzing degree program and/or may reapply to the Surgical Technology program in a future cycle.
Required Support Course #
12.00 semester credit hours are required.
HC 101 - Medical Terminology 1.00
This course introduces common medical terms through the analysis of word components. Emphasis will be placed on the structure of terms-Greek and Latin roots, prefixes, and suffixes. A medical vocabulary will be developed through the study of the anatomical structures, physiological functions, diagnostic and therapeutic procedures, and pathologies of the body systems. Terminology will be practiced through the use of common abbreviations, spelling, pronunciation and definitions.
SC 146 - Anatomy and Physiology I 4.00
The first anatomy and physiology course in a two-term sequence will provide healthcare students with information and practical experience regarding anatomical and physiological concepts related to the integumentary, skeletal, muscular, nervous, and endocrine systems, as well as, special senses.  Biochemistry, cellular biology, and histology are integrated into each body system. Emphasis is on interrelationships among systems and regulation of physiological functions involved in maintaining homeostasis.
SC 246 - Anatomy and Physiology II 4.00
The second anatomy and physiology course in a two-term sequence will provide healthcare students with information and practical experience regarding anatomical and physiological concepts as related to the circulatory system, lymphatic system, respiratory system, digestive system, urinary system, and the male and female reproductive systems.  Biochemistry, cell biology, and histology are integrated into each body system. Emphasis is on interrelationships among systems and regulation of physiological functions involved in maintaining homeostasis.
Required Surgical Technology Courses
All courses, 33.00 semester credit hours, are required.
ST 102 - Introduction to Surgical Technology 2.00
This course teaches students to recognize the role and responsibility of a surgical technologist. Key concepts include the fundamentals of aseptic and sterile techniques.
ST 102L - Introduction to Surgical Technology Lab 2.00
This course teaches students to apply the principles presented in ST 102 Introduction to Surgical Technology. Students are introduced to basic equipment and supplies and the purpose of a sterile environment. Key concepts include the preparation of instruments and supplies.
ST 111 - Surgical Pharmacology 2.00
This course covers basic principles of pharmacology as they relate to operating room practice. Key concepts include fundamentals of pharmacology as well as the fundamental concepts of regional and general anesthesia, blood and fluid replacement, and emergency situations.
ST 211L - Surgical Principles and Practice I 2.00
This course teaches students a broad base of knowledge and application for the entry-level surgical technologist in the areas of asepsis, computers, electricity, instrumentation, equipment and robotics. Students will also demonstrate knowledge and application of suture and proper handling of sharps.
ST 220 - Surgical Procedures I 4.00
This course provides a comprehensive study of basic, intermediate, and advanced anatomy and physiology of surgical procedures in diagnostic, general, gynecology, obstetrics, ENT, genitourinary, and orthopedic procedures as it relates to perioperative care of the surgical patient.
ST 231L - Surgical Principles and Practice II 2.00
This course is designed to teach students the knowledge and skills to provide patient care in the surgical setting and focuses on surgical case management, as it relates to special populations, ethics, HIPAA, and hospital policies. Students will be competent in the required level of transferring patients, prepping, positioning, monitoring, and performing vital signs. Students will also be placed in various hospital settings to observe/participate in the process of the surgical services department.
ST 240 - Surgical Procedures II 4.00
This course provides a comprehensive study of surgical procedures in ophthalmic, oral maxillofacial, plastic and reconstructive, cardiothoracic, peripheral vascular, and neurosurgery as it relates to perioperative care of the surgical patient.
ST 251 - Clinical Practicum I 6.00
In this course, students will begin a clinical externship. While under the supervision of the surgical team, the student will observe cases and begin to scrub and assist team members when directed. Students become familiar with the operating room, procedures, and practices of the working surgical environment.
ST 261 - Clinical Practicum II 6.00
This course is a continuation of ST 251 Clinical Practicum I. In this final phase of clinical, the student will exhibit a more independent role while under the continued supervision of the surgical team. Students are expected to actively participate in the perioperative process.
ST 270 - Surgical Technology Examination Preparation 3.00
This course will provide the surgical technology student with the needed preparation to complete the certification exam process. It reinforces academic knowledge, professional accountability, independent decision making, and the critical nature of self-assessment. The national certification examination for surgical technologists (CST), provided by the National Board of Surgical Technology and Surgical Assisting (NBSTSA), will be administered in this course.
General Education Requirements #
Students enrolled in this associate degree must complete a minimum of 24.00 semester credit hours in general education (◊includes 6.0 credit hours from Anatomy and Physiology listed in above required) distributed among the following disciplines. Refer to the General Education section of this catalog for Herzing University courses that would satisfy these requirements.* 9.00 Semester Credit Hours in Communications 3.00 Semester Credit Hours in Humanities (must include 3 semester credit hours of cultural diversity) 3.00 Semester Credit Hours in Social or Behavioral Science 3.00 Semester Credit Hours in Mathematics ◊Science Semester Credit Hours are satisfied through Anatomy and Physiology requirement listed above. * Transfer students may transfer courses that are within 1.00 semester credit hour of the courses listed above to meet these discipline requirements. Any resulting deficiency in the total of 24.00 semester credit hours required in general education may be made up with general education electives from any of the listed disciplines.
Tuition & Cost
Tuition & Cost
When you accept the 10% tuition discount from our Financial Commitment Scholarship, the cost of tuition for the Associate of Science in Surgical Technology program is $446 per credit.1
You can potentially earn even greater savings by transferring credit from prior college coursework, applying for financial aid, or potential partnership opportunities through your employer.
Our goal is your career advancement. That's why we are always working to improve our curriculum and processes to make our program as affordable as possible while preparing you best for success in your work.
 Scholarships & Financial Aid
You may be eligible for multiple scholarships and grants, both through Herzing University and several national scholarship websites.
 Military/Veteran Discounts
Veterans, Active Duty U.S. Servicemembers, and spouses may qualify for a 10% tuition discount or tuition reduction to $250 per credit.
i. Financial Commitment Scholarship eligibility requirements: Recommended that students limit student loan borrowing to only what is needed to cover the cost of tuition and fees. Students may borrow up to $2,000 in student loans in excess of tuition and fees to cover their cost of attendance and retain eligibility for this scholarship. Excess loan eligibility dependent on individual student situation.
Requirements
How to become a surgical technologist
Earning an associate degree in surgical technology is considered the preferred educational model for entry-level positions by the Associate of Surgical Technologists (AST).
Earn your high school diploma, GED or equivalent
Enroll in a surgical tech program and earn your degree
Get certified by passing the Certified Surgical Technologist (CST) examination
Find your first job as a surgical technologist!
By successfully completing Herzing's ABHES-accredited1 surgical technologist degree program in New Orleans, Louisiana, you'll be prepared to work in this growing profession and be an essential part of the healthcare team. You will also be eligible to take the CST examination offered by The National Board of Surgical Technology and Surgical Assisting.
FAQ
Frequently Asked Questions
Complex math isn't part of the day-to-day for the typical surgical technologist. Simple calculations or unit conversion may be required, but no further advanced math skills will be commonly needed.
There is a 3 credit hour general education requirement for mathematics as part of the Herzing surgical technology program.
Before an operation, surgical technologists help prepare the operating room by setting up surgical instruments and equipment, sterile drapes, and sterile solutions. They also get patients ready for surgery as well as pass instruments and other sterile supplies to surgeons and surgeon assistants during surgery.
Surgical technologists advance by specializing in a specific area of surgery, such as neurosurgery or open-heart surgery.
Certified surgical technologists with additional specialized education or training also may act in the role of the surgical first assistant or circulator. The surgical first assistant, as defined by the American College of Surgeons (ACS), provides aid in exposure, hemostasis (controlling blood flow and stopping or preventing hemorrhage), and other technical functions under the surgeon's direct supervision, assisting with a safe operation.
A circulating technologist is the "unsterile" member of the surgical team who interviews the patient before surgery, prepares the patient, helps with anesthesia, obtains and opens packages for the "sterile" people to remove the sterile contents during the procedure, keeps a written account of the surgical procedure, and answers the surgeon's questions about the patient during the surgery.
Some surgical technologists manage central supply departments and sterile processing instrument departments in hospitals, work as private scrubs for surgeons, work in tissue retrieval and procurement, are employed as sales representatives for medical device manufacturers, teach and direct in surgical technology programs in colleges and universities, or take positions with insurance companies.
Get a preview of the career and walk through the day in the life of a surgical tech.
There are many unique job titles within surgical technology. Going back to school and earning your associate degree gives you further opportunity to climb the career ladder in the operating room. Potential job titles could include:
Surgical Technologist
Surgical Technician
Scrub Tech
Operating Room Technician
Operating Room Assistant
Note: Becoming a "Surgical Assistant" requires additional education and is not within the surgical technology scope of practice. A surgical tech program does not offer surgical assistant training.
Healthcare institutions may have their own conventions for how positions are titled, the education/certification they require, and the specific roles and responsibilities assigned to each.
Earning your associate degree in surgical technology from Herzing University provides the education you need to thrive as a surgical technologist and carve your own unique career path in the OR.
The surgical technology associate degree program takes about 20 months to complete on average, meaning you can earn your degree and start your new career in 2 years or less.
With an associate degree in surgical technology, you can expect to work in a hospital, outpatient care center, privately for a surgeon, or ambulatory surgical facility. Typically, surgical technologists work a regular 40-hour week, although you could be on call or work nights, weekends and holidays on a rotating basis.
As a graduate of our program, you will be prepared for an entry-level career as a surgical tech in hospitals, clinics and other healthcare facilities.
The short answer: no.
Becoming a certified surgical technologist requires hands-on training to be able to perform the day-to-day requirements of the job. This isn't something you can learn entirely from online coursework. You will need to graduate with an associate degree from an accredited surgical technologist program like Herzing's.
However, there is an online component of the Herzing program—you may complete some of your general education classes online.
Here is the primary general distinction:
Sterile Processing Technicians are responsible for sterilizing equipment needed for medical procedures. Their duties are primarily outside of the operating room; however, their job function is critical to the operating room.
Surgical Technologists are responsible for aseptic technique, understanding surgical procedures and instruments, maintaining the sterile field, passing instruments during the sequence of the procedure, as well as many other duties. They function as the masters of aseptic technique in the operating room.
Job titles, duties and responsibilities can vary between different healthcare institutions. Different states might have their own unique restrictions for who is qualified to handle what responsibilities. Some states require that the surgical technologist have a current certification for employment. Some surgical technologists handle the sterilization of equipment as well.
Earning your associate degree and becoming a certified surgical technologist is your ticket to becoming an indispensable member of a surgical team, handle many different types of tasks and become highly valuable to employers.
According to the Bureau of Labor Statistics (BLS), the average salary for surgical technologists in Louisiana is $43,240 per year ($20.79 per hour).* Pay depends largely on where you work, the type of healthcare institution you work for, your education and level of experience. Keep in mind this is not an entry-level salary; you will need to work towards this level of pay.
Surgical Technologists are also cross trained for several different departments related to surgery, and also have the option of over-time pay, and shift differential. Additionally, many of our affiliate hospitals offer tuition reimbursement for employees, enabling the surgical technologist to advance their education.
Are surgical techs in high demand?
As the number of surgeries increases to meet the needs of our aging population, so will the career opportunities for surgical technologists. The BLS projects a 9% increase in demand nationwide for surgical technologists from 2020-2030.*
Careers
Go back to school and start a new career in healthcare
Also called surg techs, scrubs, and surgical or operating room technicians, surgical technologists work under the supervision of registered nurses, creating and maintaining the sterile field, passing instruments, holding retractors, cutting sutures and help count sponges, needles, supplies, instruments and more. A career as a surgical technologist could be right for you if you:
Are well organized and detail oriented
Are not squeamish about watching surgery and being expose to blood and other bodily fluids, as well as smells
Have good hand-eye coordination
Work well in a team
Work well under pressure
Can quickly respond to multiple requests
Can communicate clearly and concisely
Have discipline, concentration and stamina
Graduates from surgical technology programs like Herzing's are members of operating room teams, consisting of surgeons, anesthesiologists, and circulating nurses. Potential job titles include Surgical Technologist, Lead Surgical Technologist, Travel Surgical Technologist and Material Manager.
Accreditations
Accreditations & Disclosures
1. The Associate of Science in Surgical Technology program at the New Orleans Campus is accredited by the Accrediting Bureau of Health Education Schools (ABHES, 7777 Leesburg Pike, Suite 314, North Falls Church, Virginia, 22043, 703-917-9503, www.abhes.org).
Herzing University is accredited by the Higher Learning Commission (hlcommission.org), an institutional accreditation agency recognized by the U.S. Department of Education.
* Bureau of Labor Statistics (BLS), U.S. Department of Labor, Occupational Outlook Handbook 2021. BLS estimates do not represent entry-level wages and/or salaries. Multiple factors, including prior experience, age, geography market in which you want to work and degree field, will affect career outcomes and earnings. Herzing neither represents that its graduates will earn the average salaries calculated by BLS for a particular job nor guarantees that graduation from its program will result in a job, promotion, salary increase or other career growth.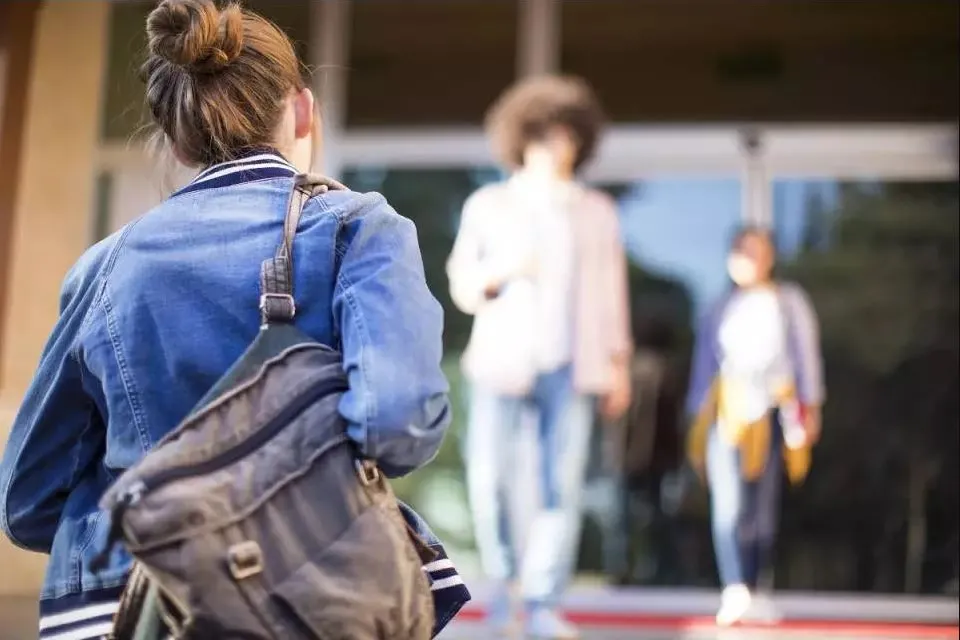 Come visit our campus in New Orleans, Louisiana to get a feel for the learning environment and learn more about our surgical technology associate degree program. We are located east of the airport just south of I10.
New Orleans Campus
3900 North Causeway Blvd Suite 800
Metairie, Louisiana 70002
(504) 613-4295
View all New Orleans degree programs.
After the first surgery I scrubbed in on, I knew that Surgical Technology was right for me and that I had made the right decision coming to Herzing. I was so comfortable and felt like I was exactly where I wanted to be.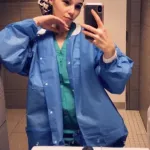 Healthcare Program
New Orleans Campus