Master's Degree
Online Direct Entry MSN
Program for Non-Nurses
Master's Degree
Online Direct Entry MSN
Program for Non-Nurses
Go from non-nursing to MSN in our direct entry program
| | |
| --- | --- |
| Accreditation | CCNE accredited,1 Accredited by the Higher Learning Commission |
| Program length | 20-24 months2 |
| Credits to graduate | 60-77 credits |
| Format | 100% online didactic classes, including both on-demand and real-time learning with flexible scheduling |
| Admissions | Designed for non-nurses; non-nursing bachelor's degree required for admissions |
| Eligibility | Available for enrollment in select states3 |
| DNP Dual Credit | Earn 9 credits towards a Doctor of Nursing Practice (DNP) |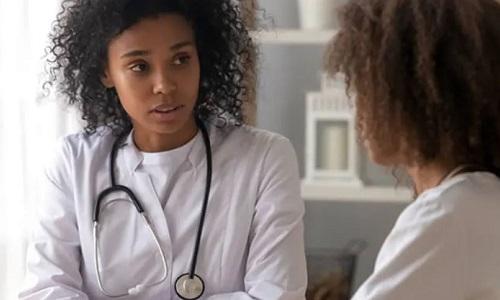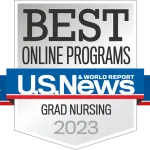 Overview: Online MSN - Direct Entry Program
The Master of Science in Nursing (MSN) Direct Entry degree is a 60-77 credit graduate program which prepares non-nursing majors for a career as an MSN-prepared Registered Nurse (RN). The degree program provides students with fundamental knowledge and skills in pathophysiology & pharmacology, scholarly practice, mental health nursing, nursing informatics and healthcare technology, population health, and much more.

Career-focused curriculum
Discover the crucial knowledge and skills required to succeed in your work and build a foundation for continued career growth.

Flexible schedule
We work hard to help you maintain school-life balance, striving to be as flexible as possible for busy non-traditional students.

Virtual services
Access to extensive virtual services, including academic advising, tutoring, support services, technical support and library services.

Lifelong support
We support your ongoing career advancement by providing comprehensive, personalized student services with lifelong career coaching.

Rolling admissions
No application deadlines to worry about. Apply when you're ready and prepare to get started soon.
Classes Start October 30th
Learn More Today
Direct Entry MSN program classes & curriculum details
Effective June 5, 2023, Herzing University is offering and enrolling into a new version of this program. Click here for the program outline. 
Due to the rigorous nature of the online direct entry MSN pathway, we implemented several benchmarks to ensure you're on track to successfully complete the program, develop the knowledge and skills you need to excel as an RN, and position yourself for career advancement.
The program includes multiple progression milestone exams, and an RN Exit Exam designed to fully prepare you to pass the National Council Licensure Examination for Registered Nurses (NCLEX-RN). You will earn 9 credits you can transfer into a Herzing Doctor of Nursing Practice program in the future.
| Program | Months2 | Credits |
| --- | --- | --- |
| Master of Science in Nursing - Direct Entry | 20-24 | 60-77 |
Students who meet the undergraduate general education requirements can complete the program in as little as 20 months (60 credits). For those who do not have the required undergraduate general education credits, this program is a minimum of 77 credits and can be completed in 24 months.
What's online, and what's in-person?
Online
All online didactic, lecture-style courses may be completed asynchronously (24/7 on your schedule) through the Herzing University Canvas Learning Management System.
Clinical instructor and peer collaboration requirements will be done via synchronous (live) distance learning, which will be required at times throughout the program.
Our online classes provide the foundational nursing knowledge and skills you need to prepare for in-person clinicals and intensives.
In-person
Practical, hands-on training supplements your online learning to provide the well-rounded education you need to succeed as an MSN-prepared RN. Our curriculum includes:
Clinicals. You'll complete a total of 585 clinical hours over the course of the Direct Entry MSN program. We use a precepted model for student clinical experiences in our online nursing programs, and we have a dedicated team to help you find clinical placement.
Intensives. You'll need to attend three 2-4 day intensives throughout the program at a designated Herzing or partner site. They will include skills introduction, skills checks, testing and faculty advisement to ensure you're on the right track.
Tuition & Cost
Tuition & Cost
The cost of tuition for the MSN - Direct Entry program is $735 per credit.
You can potentially earn even greater savings by transferring credit from prior college coursework, applying for financial aid, or potential partnership opportunities through your employer.
Our goal is your career advancement. That's why we are always working to improve our curriculum and processes to make our program as affordable as possible while preparing you best for success in your work.
Scholarships & Financial Aid
You may be eligible for multiple scholarships and grants—including our Nurses Circle of Achievement scholarship, which offers up to 10% tuition reduction.
Military/Veteran Discounts
Veterans, Active Duty U.S. Servicemembers, and spouses may qualify for a 10% tuition discount or tuition reduction to $250 per credit.
Requirements
MSN Direct Entry enrollment requirements
Prerequisites to enroll in the Herzing Direct Entry MSN program include:
Prior education
Evidence of graduation from a non-nursing bachelor's degree program awarded by an accredited institution of higher education
Minimum GPAi
3.0 GPA
Entrance testing
Aggregate score of 66 on the Test of Essential Academic Skills (TEAS). No GRE required.
i. Students will be assessed on their collegiate cumulative GPA from either a non-nursing bachelor's degree or master's degree program.
Prerequisite courses
The following courses, or the equivalent, must be successfully completed prior to entry in the Master of Science in Nursing - Direct Entry core nursing courses:
| | |
| --- | --- |
| Statistics | 3 credits |
| Anatomy & Physiology I | 4 credits; must earn "B" or better |
| Anatomy & Physiology II | 4 credits; must earn "B" or better |
| Chemistry | 3 credits |
| Microbiology | 3 credits |
Eligible states for enrollment: Alabama, Colorado, Florida, Georgia, Illinois, Indiana, Iowa, Kansas, Kentucky, Michigan, Missouri, Nebraska, North Carolina, Ohio, Oklahoma, South Carolina, South Dakota, Virginia, and Wisconsin.
Alternative entry points: if your GPA is too low, or you do not hold a non-nursing bachelor's degree, you may also consider several undergraduate nursing degree options. We offer programs at the bachelor's, associate, and diploma levels—if you want to become a nurse, we offer a pathway to help you start your journey.
Tricia Wagner DNP, APRN-BC
"The MSN Direct Entry is a great program for someone who is looking at a career change, second career, or has been a displaced worker.
The degree provides a long list of opportunities after graduation in combination with success on the NCLEX-RN. This dream can be a reality in less than 2 years!"
A leader, educator, and advanced practice nurse that currently serves as the Associate Dean of Nursing for Graduate Programs, Dr. Wagner has a practice specialty as both an adult-gerontology and psychiatric mental health nurse practitioner. She completed her Diploma RN and BSN in Springfield, Missouri and her MSN and DNP through the University of South Alabama, Mobile. She has 30 years' experience in healthcare with 20 years as a nursing executive in both academia and healthcare organizations. She has been ensuring that nurses have the opportunity to reach their desired education potential for many years.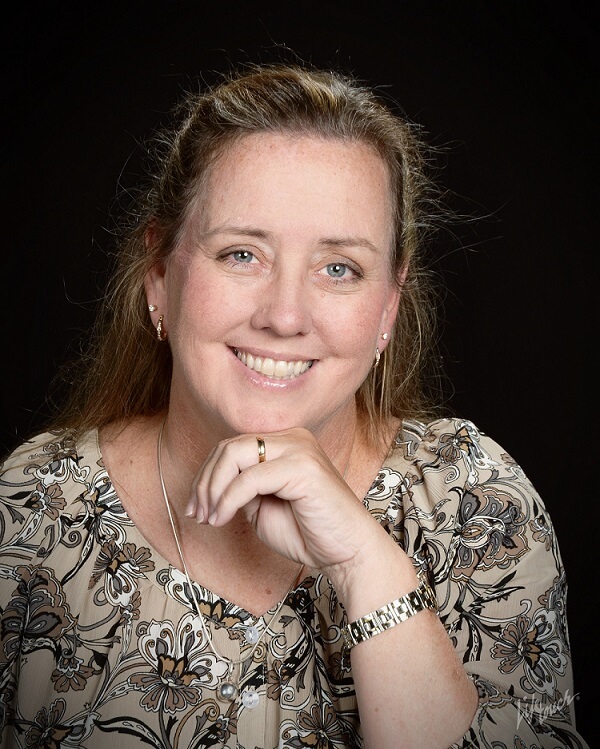 Tricia Wagner
Associate Dean of Nursing for Graduate Programs
According to the Bureau of Labor Statistics (BLS), employment of registered nurses is expected to increase 9% from 2020-2030.*
Now is an excellent time to begin working towards becoming an RN with goals of advancing even higher.
Advanced Practice Registered Nurses (APRN) are also projected to be in very high demand in coming years. The BLS expects employment of nurse anesthetists, nurse midwives, and nurse practitioners to increase at a rate of 45% over the same period—largely boosted by a 52% growth estimate for nurse practitioners.*
What can you do with an MSN?
The purpose of our Direct Entry MSN program is to fully prepare you to take the NCLEX-RN and become a Registered Nurse (RN).
The Direct Entry MSN pathway is designed to expedite the process for students who already hold a non-nursing bachelor's degree.
While a master's degree is not required to become an RN, a master's-level education gives you a head start on advancing your nursing career.
Earning an MSN opens doors to many possibilities in advanced practice nursing. This is an opportunity for you to pursue graduate-level nursing pathways and minimize your cost and time.
Advance to the highest levels faster
By committing to the MSN pathway right from the start, you can position yourself best for graduate-level specialization in the future.
Upon graduation, you can potentially leverage your MSN into post master's certificate programs in several different specialties: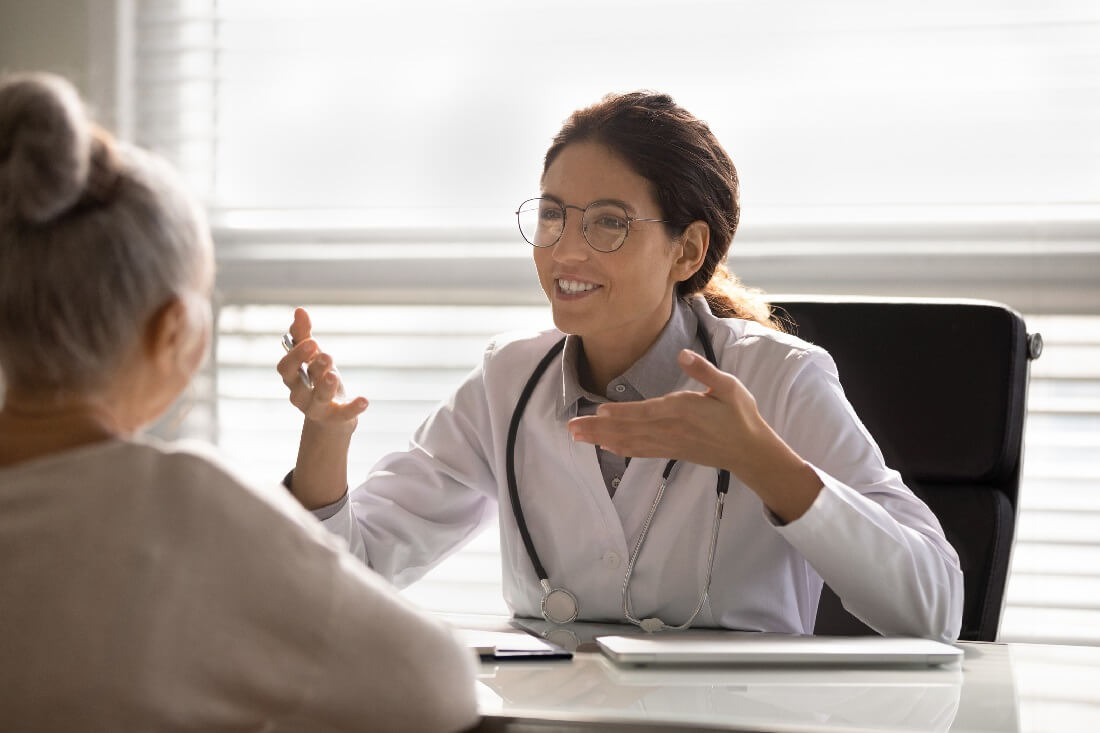 FAQ
Frequently Asked Questions
Increasingly yes, but it ultimately depends on the institution who issued the degree.
As the popularity of online degrees continues to rapidly trend upward in the wake of the COVID-19 pandemic, so has mainstream acceptance of online degree programs.
Attitudes toward online degrees were already becoming more positive before the pandemic forced the issue. According to a 2019 study from Northeastern University, 61 percent of HR leaders say online learning is "of equal or greater quality to more traditional methods." More than half believe that in the future, most advanced degrees will be online.
Regarding nursing applicants who earned online degrees, there are a few important factors employers consider:
The school and degree program's accreditation. Herzing University is accredited by the Higher Learning Commission (HLC) and programmatically accredited by the Commission on Collegiate Nursing Education (CCNE).i
If you have earned nursing licensure. Our programs are designed to help you pass any necessary exams and become licensed before getting your first job.
The school's reputation and history of producing excellent employees. Consider our many happy graduates and 50+ years producing more than 40,000 alumni.
For all these reasons employers know what it means when they see "Herzing University" on a resume!
i. Programmatic accreditation varies by program and by campus location. Find details about all Herzing University accreditations and approvals.
There are a wide variety of different career paths in nursing, and depending on what makes the most sense for you there are several different types of nursing degrees you may consider:
All schools have their own distinct degree programs based on their qualifications and areas of focus. Herzing University offers many different options to provide the shortest path to your destination no matter where you are right now, including campus bridge programs and online programs to help you reach the next level in your education. View all of our nursing programs.
No, but you can get much closer to reaching that goal. You will need to complete additional education in the NP specialty of your choosing before becoming eligible to practice.
After completing the direct entry MSN program, you are eligible to enroll in a post master's certificate program to help you prepare to become a nurse practitioner.
We currently offer post master's certificate concentrations in:
We recommend that you keep work to a minimum during the program given the required synchronous sessions and overall volume of work needed for success.
We use a precepted model for clinical experiences in our MSN Direct Entry program.
Upon admission, you have the opportunity to complete a form that will help us select and place you with a preceptor. This will be locations that you have in your area that you desire to complete your clinical or even a location that you might be interested in working in the future.
Our dedicated clinical placement team will assist you in preceptor placement. We work with many clinical sites to ensure you can find the right fit (ideally within 100 miles of where you live).
Ultimately, our clinical placement team is responsible for providing assigned preceptors—but your ability to identify potential sites and preceptors in your community is integral to the process. However, we cannot guarantee you will be assigned to a preferred or specific preceptor or location.
Occasionally you will have virtual clinicals for basic skills checks and faculty advisement, which may be done via synchronous remote sessions.
The highest degree, or terminal degree, in nursing is the doctoral degree.
We offer the practice-focused Doctor of Nursing Practice (DNP) for students seeking to ascend to the highest ranks of the nursing field and begin making a significant impact in how nursing is implementing evidence-based practice and researching into the practice setting.
After completing the direct entry MSN program, you may be eligible to enroll in our post master's DNP program.
MSN - Direct Entry Degree Programs
Showing 1 programs for the Online campus
To learn more about this program, click the Request Info button to the right.
Ready to get started?
Contact us to request more information
Accreditation & Disclosures
1. The master's degree program in nursing at Herzing University-Madison is accredited by the Commission on Collegiate Nursing Education (http://www.ccneaccreditation.org). Herzing University is approved to offer programs in an online learning modality through association with the main campus in Madison, Wisconsin.
2. Completion time based on transfer credit for undergraduate general education courses.
3. Eligible states for enrollment: Alabama, Colorado, Florida, Georgia, Illinois, Indiana, Iowa, Kansas, Kentucky, Michigan, Missouri, Nebraska, North Carolina, Ohio, Oklahoma, South Carolina, South Dakota, Virginia, and Wisconsin.
Herzing University is accredited by the Higher Learning Commission (hlcommission.org), an institutional accreditation agency recognized by the U.S. Department of Education.
* Bureau of Labor Statistics (BLS), U.S. Department of Labor, Occupational Outlook Handbook 2021. BLS estimates do not represent entry-level wages and/or salaries. Multiple factors, including prior experience, age, geography market in which you want to work and degree field, will affect career outcomes and earnings. Herzing neither represents that its graduates will earn the average salaries calculated by BLS for a particular job nor guarantees that graduation from its program will result in a job, promotion, salary increase or other career growth.