Bachelor's Degree
RN to BSN Online Program
Bridge to a Bachelor's Degree
Bachelor's Degree
RN to BSN Online Program
Bridge to a Bachelor's Degree
RN to BSN Online program highlights
| | |
| --- | --- |
| Accreditation | CCNE accredited,† Accredited by the Higher Learning Commission |
| Clinicals | No traditional clinicals! - 45-hour community health project |
| Transfer credit | Block transfer up to 70 semester credit hours |
| Format | 100% online classes; full-time and part-time options available |
| QuickPaths | Earn dual credit towards an MSN in our RN to BSN to MSN track, or consider our online accelerated RN to MSN program to go from ADN to MSN |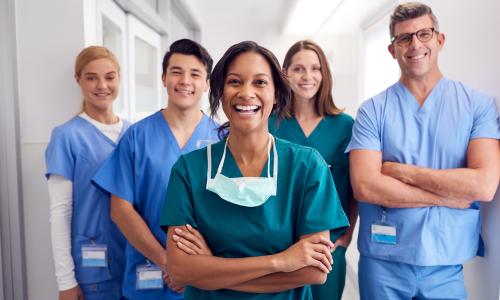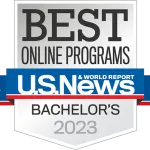 Bachelor of Science in Nursing - RN to BSN Online
The RN to BSN degree program is a 12 month (1 year), 120-credit undergraduate program which prepares you for a career as a BSN-prepared nurse. The degree program provides students with fundamental knowledge and skills in public health nursing, nursing informatics, evidence-based practice, and much more.
Go from an associate degree in nursing (ASN/ADN) to BSN degree and launch your nursing career to greater heights.

Career-focused curriculum
Discover the crucial knowledge and skills required to succeed in your work and build a foundation for continued career growth.

Flexible schedule
We work hard to help you maintain school-life balance, striving to be as flexible as possible for busy non-traditional students.

Virtual services
Access to extensive virtual services, including academic advising, tutoring, support services, technical support and library services.

Lifelong support
We support your ongoing career advancement by providing comprehensive, personalized student services with lifelong career coaching.

Rolling admissions
No application deadlines to worry about. Apply when you're ready and prepare to get started soon.
Classes Start January 8th
Learn More Today
Curriculum
RN to BSN Online program classes & curriculum details
Designed for practicing licensed RNs, Herzing's online RN to BSN program offers advanced, immediately relevant training that you can apply in your current role as a registered nurse. The curriculum includes continuing education activities in each course to use toward license renewal.
| Program | Monthsi | Credits |
| --- | --- | --- |
| Bachelor of Science in Nursing - RN to BSN Online | 12 | 120 |
i. Average number of months for students to complete program. Program availability varies by location.
Required Courses in Nursing
All courses, 26.00 semester credit hours, are required.
NSG 321 - Advanced Leadership and Management 3.00
This course uses theoretical frameworks in critical thinking strategies to study the coordinating role of the profession nurse within the healthcare delivery system.  Current theories of leadership and management in relation to nursing practice. 
NSG 323 - Community and Public Health Nursing 5.00
This course focuses on the role and competencies of the nurse in the community setting, to promote whole-person health.  The principles of professional nursing care are applied to culturally diverse individuals, families, and groups and are integrated throughout the health-illness continuum. In the clinical setting, students care for selected patients in various community-based settings, integrating knowledge of epidemiology and factors that influence population health.
NSG 324 - Evidence Based Practice in Nursing 3.00
This course explores the research process and its contributions to professional nursing practice. The skills related to reading published research findings and utilizing that evidence as a basis for professional nursing practice are developed.
NSG 421 - Nursing Informatics 3.00
This course focuses on the use of health information systems, communication devices, computer applications and explores the impact of these technologies on nursing practice.
NSG 423 - Policy, Trends, & Ethics in Nursing 3.00
The course focuses on current national and global trends, policies, and challenges which impact health and healthcare delivery. An overview of ethical and legal issues commonly presented to nurses and other health care providers is discussed with emphasis on the identification and analysis of legal and ethical principles underlying clinical judgment in nursing.
NU 305 - Professional Role Transition 3.00
This course is designed to assist adult learners with return-to-school issues. The course provides a link between previously learned basic nursing theory and skills with baccalaureate-level courses. The course begins to build a new knowledge base in professional nursing.
NU 345 - Health Assessment and Promotion Across the Life Span 3.00
This course examines the patterns of health and illness in individuals and populations as they relate to the nurse's role in health assessment, health maintenance, and health education. Students will develop interview techniques, therapeutic communication skills, and physical and mental health assessment skills relating to objectives outlined in Healthy People Goals. A systematic review of health screening, as well as physical and psychosocial assessment approaches across the lifespan, will be explored.
NU 476 - Nursing Capstone 3.00
The capstone experience is the culminating experience of the RN-BSN nursing program and provides the student with the opportunity to synthesize and apply knowledge and competencies acquired from the core and track courses. All students enrolled in the RN-BSN program are required to complete a final capstone project reflecting their mastery of the program outcomes.
Dual Credit Option for Taking Graduate Level Courses
Undergraduate students may take up to 12 graduate credits for the following courses. Undergraduate Course Graduate Course Equivalency NU 305 Professional Role Transition  NU 500 Theoretical Foundations for Nursing  NSG 321 Advanced Leadership and Management  NU 530 Organizational Systems and Behaviors  NSG 324 Evidence Based Practice in Nursing  NU 560 Research Methods and Evidence-Based Practice  NSG 421 Nursing Informatics  NU 525 Technology and Nursing Informatics in Advanced Practice  NSG 423 Policy, Trends, & Ethics in Nursing  HA 610 Health Policy and Management  See Academic Information for full requirements under title Earning Graduate Credits as an Undergraduate Student.
RN-BSN Program Option: Transfer Credits in Nursing, General Education, and Open Electives
Transfer Credits in Nursing Up to 70.00 semester credit hours from nursing core courses and general education courses may be transferred from an associate degree or diploma in nursing. The block transfer credit is dependent upon the number of credits earned from the associate degree or diploma in nursing. Required General Education Courses All courses, 12.00 semester credit hours, are required. EN 304 English Composition II Semester Credit Hours: 3.00 HU 140 Cultural Diversity Semester Credit Hours: 3.00 HU 340 Humanities and Contemporary Popular Culture Semester Credit Hours: 3.00 MA 320 Statistics Semester Credit Hours: 3.00 The following course must be completed with a grade of "C" (70%) or better for a student to continue in the nursing program. MA 320 Statistics Semester Credit Hours: 3.00 Open Electives There are 12.00 semester credit hours of open electives which may be transferred in or taken at the University.
Classes are delivered 100% online and no traditional clinicals are required. The only off-line part of the program is a 45-hour project in which you will work with a liaison to address a need in the community near you.
RN to BSN Online sample schedule:
SEMESTER 1
Term A Courses
Term B Courses
NU305 Professional Role Transition
NU345-Health Assessment and Promotion Across the Lifespan
MA 320 Statistics
HU 140 Cultural Diversity
6 CREDITS
6 CREDITS
SEMESTER 2
Term A Courses
Term B Courses
NU 401 National and Global Health and Policy Issues
NU431 Evidence-Based Nursing Research and Practice
HU 340 Humanities and Contemporary Popular Culture
NU 474 Community Health Nursing Bridge
6 CREDITS
8 CREDITS
SEMESTER 3 or 4
Term A Courses
Term B Courses
NU425 Nursing Informatics
NU451 Nursing Leadership and Management
EN 304 English Composition II
NU476 Nursing Capstone
6 CREDITS
6 CREDITS
Start when you're ready
We offer 6 start dates per year in 8-week sessions (no application deadlines!):
Session
Start Date
Next Session (Spring A)
1/8/2024
2024 Spring B Session
3/4/2024
2024 Summer A Session
5/6/2024
2024 Summer B Session
7/8/2024
2024 Fall A Session
9/4/2024
2024 Fall B Session
10/28/2024
Review our full academic calendar.
Requirements
RN to BSN Online program enrollment prerequisites
To enroll in Herzing's RN to BSN online program, prospective students must:
Live in a state where Herzing University is authorized to offer the RN to BSN programi
Hold a current, active and unrestricted license as a registered nurse (RN) in the same state in which they practice. 
Hold an Associate degree or diploma in nursing from a nationally or regionally accredited college or university.
Conditional admission may be available for those that are awaiting the date to take the National Council Licensing Exam (NCLEX). Students enrolled in Herzing University's RN to BSN online program must maintain RN licensure throughout the program of study.
i. Eligible states for enrollment: Alabama, Alaska, Arizona, Arkansas, California, Colorado, Connecticut, Delaware, District Of Columbia, Florida, Georgia, Hawaii, Idaho, Illinois, Indiana, Iowa, Kansas, Kentucky, Louisiana, Maine, Maryland, Massachusetts, Michigan, Minnesota, Mississippi, Missouri, Montana, Nebraska, Nevada, New Hampshire, New Jersey, New Mexico, North Carolina, North Dakota, Ohio, Oklahoma, Pennsylvania, Rhode Island, South Carolina, South Dakota, Tennessee, Texas, Utah, Vermont, Virginia, West Virginia, and Wisconsin.
Tuition & Cost
RN to BSN Online Program Tuition & Cost
The cost of tuition for the RN to BSN program is $415 per credit.
You can potentially earn even greater savings by transferring credit from prior college coursework, applying for financial aid, or potential partnership opportunities through your employer.
Our goal is your career advancement. That's why we are always working to improve our curriculum and processes to make our program as affordable as possible while preparing you best for success in your work.
Scholarships & Financial Aid
You may be eligible for multiple scholarships and grants—including our Nurses Circle of Achievement scholarship, which offers up to 10% tuition reduction.
Military/Veteran Discounts
Veterans, Active Duty U.S. Servicemembers, and spouses may qualify for a 10% tuition discount or tuition reduction to $250 per credit.
Choose your path to advance your nursing career
RN to BSN
Go from ADN to BSN to become a bachelor's-prepared RN with greater career opportunities.
How long? As few as 12 months
45-hour community health project + no traditional clinicals
Earn a bachelor's degree that may be required by some employers
Become more qualified for different specialty nursing certifications
RN to BSN to MSN
While working towards your BSN you can also earn dual credit towards a Master of Science in Nursing (MSN).
Curriculum built to help you earn your BSN and MSN faster
How long? As few as 28-32 total months depending on your choice of MSN concentration
Earn a bachelor's degree that may be required by some employers
Choose from four MSN concentrations
RN to MSN
You may also elect to bridge directly from ADN to MSN (without BSN) in our accelerated RN to MSN program.
Curriculum built to accelerate your MSN completion
How long? As few as 20-24 months depending on your choice of MSN concentration
Ideal for nurses who are not required by their employer to hold a BSN
Choose from four MSN concentrations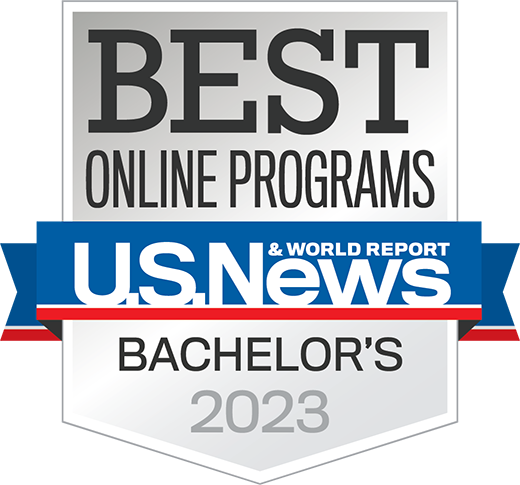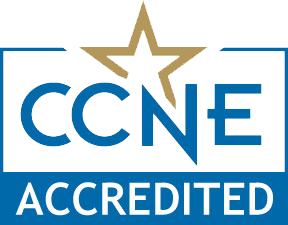 ✝The baccalaureate degree program in nursing at Herzing University Madison is accredited by the Commission on Collegiate Nursing Education (http://www.ccneaccreditation.org). Herzing University is approved to offer programs in an online learning modality through association with the main campus in Madison, Wisconsin.
Herzing University is institutionally accredited by the Higher Learning Commission (hlcommission.org), a regional accreditation agency recognized by the U.S. Department of Education.
Accreditation & Recognition
Our accredited & recognized online school
We strive to earn rank as one of the top private, nonprofit universities in the United States. Just as you work every day to become the best version of yourself, so do we as a university.
We are proud to have attained institutional and programmatic accreditation in addition to industry recognition for our accomplishments helping students earn a college education and find career success.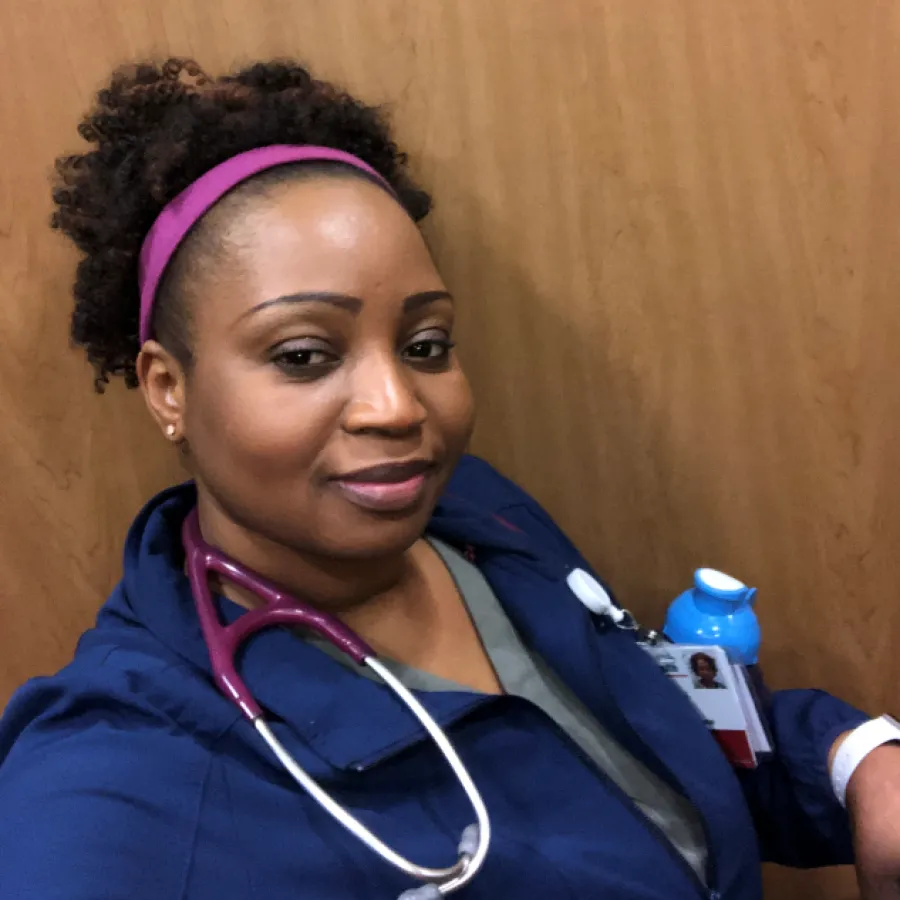 When I found out that Herzing offered small class sizes and one-on-one appointments with faculty and student mentors, I was very impressed. Herzing was exactly what I was looking for!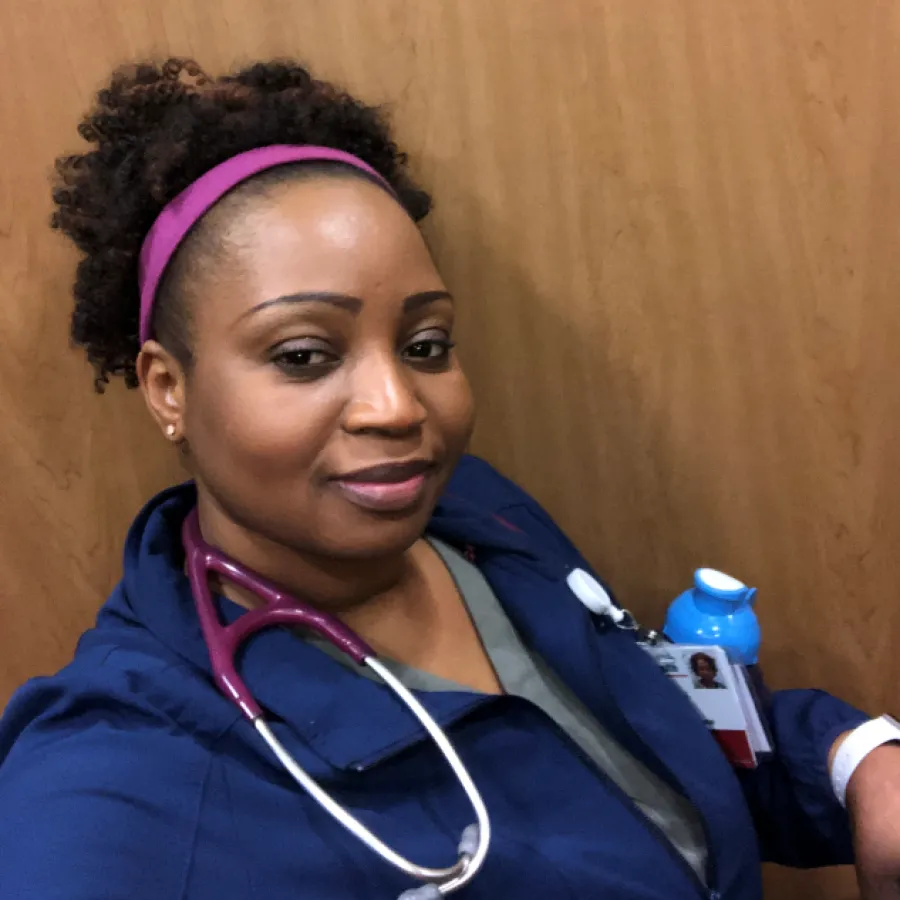 Amie Jabang
— Herzing RN to BSN Alumni
---
Alumni Spotlight
As a lifelong partner in learning, we work hard to empower every student to succeed.
Read their story
We support your online learning
You can take online classes with confidence. You'll have access to many virtual learning resources and tools to help you earn your BSN online.
Find your calling as a registered nurse
You can explore many different career opportunities as a BSN-prepared RN.
While earning a Master of Science in Nursing (MSN) can expand your duties to advanced practice across many specialties, you can also pursue different specialty roles with a BSN, including pediatrics, neonatal/NICU, oncology, neuroscience, Operating Room (OR)/surgical, and much more.
With enough experience you may consider advancing to roles in nursing education or nursing leadership. Keep in mind degree requirements may vary, including an MSN or Doctor of Nursing Practice (DNP).
We offer degree pathways to help you reach as high as you want to climb in the field of nursing.
According to the Bureau of Labor Statistics, employment of registered nurses is expected to rise 6% from 2022-2032, and their average salary is $89,010 per year ($42.80 per hour).*
Now is a great time to begin earning the education you need to find a great job in healthcare, build a foundation for career growth and make an impact in your community.
FAQ
Frequently Asked Questions
Yes!
You may think the cheapest or fastest RN to BSN program will be the best fit. Yes, time and money matters—but there's nothing more important than your career success.
Herzing University exists to empower your professional success and guide you as a lifelong learning partner. Earning a BSN degree with Herzing means developing career-focused skills to not only blossom as an RN with a BSN, but continue following your passion to carve a personalized, fulfilling career path.
According to the Bureau of Labor Statistics, the average salary for registered nurses is $89,010 per year ($42.80 per hour)*. Nurses with a bachelor's degree tend to fall on the upper side of that average due to their advanced education and their qualification to help hospitals earn Magnet Recognition.
The BLS projects a 6% increase in need for registered nurses from 2022-2032.* RNs are in demand, and earning a BSN can help your resume stand out and give you a better chance of getting the job you really want.
Increasingly yes, but it ultimately depends on the institution who issued the degree.
As the popularity of online degrees continues to rapidly trend upward in the wake of the COVID-19 pandemic, so has mainstream acceptance of online degree programs.
Attitudes toward online degrees were already becoming more positive before the pandemic forced the issue. According to a 2019 study from Northeastern University, 61 percent of HR leaders say online learning is "of equal or greater quality to more traditional methods." More than half believe that in the future, most advanced degrees will be online.
Regarding nursing applicants who earned online degrees, there are a few important factors employers consider:
The school and degree program's accreditation. Herzing University is accredited by the Higher Learning Commission (HLC) and programmatically accredited by the Commission on Collegiate Nursing Education (CCNE).i
If you have earned nursing licensure. Our programs are designed to help you pass any necessary exams and become licensed before getting your first job.
The school's reputation and history of producing excellent employees. Consider our many happy graduates and 50+ years producing more than 40,000 alumni.
For all these reasons employers know what it means when they see "Herzing University" on a resume!
i. Programmatic accreditation varies by program and by campus location. Find details about all Herzing University accreditations and approvals.
The advantages of a BSN can include:
Increased autonomy in decision making while on the job
Open doors to more specialties in the nursing field
Become a more attractive candidate for hospitals seeking Magnet Recognition
Build a foundation to grow into education or leadership pathways
Positions you better for nursing jobs with higher pay
Qualify to enroll in an MSN program
Become more familiar and educated with evidence-based practice opportunities
Increase knowledge and understanding of RN specialties and skills
Transition from "technical" to "professional" RN
Gain a deeper knowledge of nursing theory and leadership theory
A 2022 study from the American Association of Colleges of Nursing (AACN) indicates employers have the level of education at top of mind in the hiring process. Based on responses from nursing schools, the survey revealed 27.7% of hospitals and other healthcare facilities require new hires to hold a bachelor's degree in nursing, and 71.7% of employers show a strong preference for BSN graduates.
The ultimate benefit is bettering yourself, becoming the best nurse you can be and following the career path of your choosing.
Regulation has been deliberated for many years. There is currently only one state which has taken concrete action to make BSNs effectively mandatory for nurses – New York. Their "BSN in 10" bill, passed in January 2017, requires registered nurses holding an associate degree to earn their BSN qualification within 10 years of their initial RN licensure.
Two primary competing factors cloud the issue:
Hospitals are incentivized to hire more BSN-prepared nurses. Organizations seeking Magnet Recognition must require all nurse managers to hold a BSN.
Nurses are in very high demand. The American Association of Colleges of Nursing (AACN) calls it a shortage in nursing. Raising minimum education requirements may decrease the pool of eligible employable RNs.
Because of the high demand for nurses, sweeping legislation making bachelor's degrees mandatory across the board seems unlikely. However, make sure to keep an eye on what's happening in your state!
BSN stands for Bachelor of Science in Nursing, a baccalaureate undergraduate nursing degree you can earn as a key step to becoming a Registered Nurse (RN), or the next educational pathway for current ADN nurses seeking career advancement.
A BSN is a step up from an associate in nursing (ADN/ASN) and can offer further job opportunities for nurses seeking a particular specialty or are looking ahead to earning a master's degree in nursing (MSN).
The Herzing RN to BSN program takes as few as 12 months, or 1 year, to complete. The time you spend in the program depends on your amount of transferrable credit hours.
Graduation requirement: 120 semester credit hours
8 required core courses, aligned with AACN Essentials for Baccalaureate Education
* Bureau of Labor Statistics (BLS), U.S. Department of Labor, Occupational Outlook Handbook 2022. BLS estimates do not represent entry-level wages and/or salaries. Multiple factors, including prior experience, age, geography market in which you want to work and degree field, will affect career outcomes and earnings. Herzing neither represents that its graduates will earn the average salaries calculated by BLS for a particular job nor guarantees that graduation from its program will result in a job, promotion, salary increase or other career growth.