Advance your IT career with a bachelor's degree
| | |
| --- | --- |
| Accreditation | Accredited by the Higher Learning Commission |
| Program length | 32 months |
| Credits to graduate | 120 credits |
| Transfer credit | Up to 90 approved credits |
| Format | 100% online classes you can take right at home |
| Certifications | Develop the comprehensive education necessary to sit for several key industry certification exams—we pay for your first attempt!1 |
| Pathways | Earn dual credit towards a Master of Business Administration (MBA) |
Make your IT career possible with Herzing
By earning a bachelor's degree in IT, you can expand your qualification for entry-level jobs in a rapidly growing job market. According to the Bureau of Labor Statistics, employment in the computer and information technology field is expected to grow 13% from 2020-2030, faster than the average across all U.S. occupations.
Our bachelor's degree program features essential core courses in IT to help you build a strong undergraduate foundation for many different career paths, with additional elective flexibility to help you shape your education to your career emphasis.
Learn online in Herzing's Everywhere Classroom: on your schedule, at your pace
Class topics include computer networks, network security, routers and switches, cloud computing, network and server operating systems, and much more
Focus your study in a growing field: we also offer an IT concentration in data analytics with emphasis in statistics, Python and R programming for data analytics, data management, and data presentation and visualization
As your lifelong partner in learning, we are dedicated to helping you take the next step in your education, advance your career and find success in your work.
Classes Start January 9th
Learn More Today
Your career success is possible.
It's never too late to better yourself, earn an education, and find the career path you've always wanted to walk. We exist to help you get there.
Curriculum
IT bachelor's degree classes & curriculum details
In addition to a solid computer science curriculum, Herzing's bachelor's degree program includes a strong focus on infrastructure. Students take in-depth courses in the various aspects of client/server operating systems, network infrastructure administration, security and scripting as well as database design, cloud computing, virtualization and business systems analysis.
All classes are delivered online. Graduates are prepared for a broad range of careers in virtually any public service, private industry or government organization.
i. Average number of months for students to complete program
Required Core Courses in Information Technology
All courses, 49.00 semester credit hours, are required.
IS 122 - Programming Logic 3.00
This course provides instruction in fundamental object-oriented programming concepts. Topics include problem solving and algorithm development, programming standards, variables, data types, operators, decisions, repetitive statements, modularity, methods, attributes, objects, classes, arrays, file I/O, and software testing and debugging, all within an object-oriented programming framework. Concepts may be introduced with a visual tool. Topics are demonstrated and implemented in a higher-level contemporary language such as Java or C#.
IS 123 - Computer Networks 3.00
This course provides instruction in network design and technologies using the Open Systems Interconnection (OSI) model. Topics include network fundamentals, the OSI model, network operating systems, TCP/IP fundamentals and utilities, network installation and upgrades, network remote access configuration and protocols, network administration and security, fault tolerance and disaster recovery considerations and procedures, and network troubleshooting procedures.
or IS 195 Transition to Technology Concepts Semester Credit Hours: 3.00* 
* IS 195 is required of advanced standing students only.
IS 183 - Database Concepts and Applications I 3.00
This course provides an introduction to fundamental principles and guidelines for designing, developing, and implementing secure relational databases. Topics include: Database as a Service (DBaaS); entity relationships as foundations of relational database design; ensuring data integrity; the use of standard SQL as a means of developing complex queries; and the use of comparison operators to customize data presentation for reporting.
IS 187 - Computer Architecture and Troubleshooting I 3.00
This course provides instruction in microcomputer software and hardware concepts using the latest technology and troubleshooting techniques. Topics include the function and purpose of hardware and software, system board components and memory management, working with floppy and hard drives, supporting input and output devices, multimedia technology, supporting operating systems, printers, and notebook computers, troubleshooting fundamentals, applying disaster-recovery techniques and developing maintenance plans, and working with networks and the Internet.
IS 192 - Linux Administration 3.00
This course introduces the capabilities and features of Linux as a multi-user operating system. Topics include planning and installing a Linux system, using and managing desktop interfaces, working with Linux shells and text files, performing system administration and management tasks such as file system management, application, process, and module management, network services installation and configuration, system security evaluation and enhancement, performance tuning, and troubleshooting techniques.
IS 283 - Network Security 3.00
This course introduces basic security principles, such as establishing an effective security policy, and the different types of hacker activities that are most likely to be encountered. It will instruct the student in the latest security industry recommendations and how to properly protect leading OS servers in a variety of settings as well as how to conduct security audits.
IS 285 - Routers and Switches I 3.00
This course introduces part one of concepts and procedures required to utilize industry standard switches and routers in multi-protocol internetworks. Topics include exploring router components and their function, configuring routers according to the industry standard operating system (OS), routing fundamentals in a subnetted network infrastructure, and LAN design technologies. The class focuses on the TCP/IP protocol suite and IP addressing in regards to function and importance in a routed environment. Routing protocol basics, such as static and dynamic routing techniques, are covered, with extensive labs and hands-on exercises.
IS 287 - Routers and Switches II 3.00
This course is a continuation of the Routers and Switches I course and is based on current industry standards. The focus of the course will cover topics such as switching basics, intermediate routing, introduction to VLSM (variable length subnet masking), scaling IP addresses, route flapping, RIP version 2, Enhanced Interior Gateway Routing Protocol implementation, switching concepts in regards to LAN design, VLAN configuration, and VLAN trunking techniques. The class also explores the leading industry standards associated with WAN communication technologies and design such as ISDN, PPP, and Frame Relay operations.
IS 293 - Linux Application Server 3.00
This course is a study of intermediate to advanced topics regarding Linux server-based applications. Topics include advanced Linux system administration, using Linux as an e-mail server, FTP server, database server, web server, and news server. Topics will also discuss implementing Linux services including DHCP, DNS, NIS, firewall, and network security.
IT 120 - Technical Writing 1.00
This course is designed to help students develop skills that will enable them to produce clear and effective scientific and technical documents. Focus will be on basic principles of good writing-which scientific and technical writing shares with other forms of writing-and on types of documents common in scientific and technical fields and organizations. While the emphasis will be on writing, oral communication of scientific and technical information will form an important component of the course, as well. The processes and techniques used to produce manuals and other supporting documents to communicate complex and technical information more easily will be explored.
IT 346 - Information Technology Project Management 3.00
This course covers techniques and managerial concepts of information technology project management. It prepares students to manage complex information technology projects. Students are introduced to all five major process groups in project management, namely initiating, planning, executing, monitoring, controlling, and closing. Topics include project life cycles, cost benefit analysis, work breakdown structure, staffing, roles, responsibilities, accountability, finance, estimation, budgeting, planning, risk management, scheduling, and tracking. The course also introduces students to computer software for project management. Students will work in teams to design a project plan for a real-world IT project that demonstrates an ability to follow standard project management methodology.
** Completion of IT 346 Information Technology Project Management may be waived with the permission of the Academic Dean if the student has already completed BU 345 Project Management.
IT 368 - Cloud Computing 3.00
This course develops knowledge and skills in cloud computing. Students will learn cloud computing principles, architectures, and implementations. Topics include cloud computing history, principles, architectures, and implementations, cloud services and solutions, virtualization, network infrastructure and access, data storage, security, end-user access, and standards and compliance.
NT 181 - Network and Server Operating Systems 3.00
This course develops knowledge and skills in Microsoft Windows client and server operating systems. Topics include installing the client and server operating systems, planning, installing, managing, and troubleshooting server roles, features, and network services, implementing and conducting administration of resources, implementing, managing, and troubleshooting hardware devices and drivers, monitoring and optimizing performance, reliability and availability, managing, configuring, and troubleshooting storage use, configuring and troubleshooting the desktop environment and network connections, implementing, managing, and troubleshooting network protocols, and implementing, monitoring, and troubleshooting security.
NT 201 - Network Infrastructure Administration 3.00
This course is designed to provide instruction in implementing and administering a modern network infrastructure. Topics include installing, configuring, managing, monitoring, and troubleshooting domain name services, network protocols, Windows Internet Name Services (WINS), Internet Protocol Routing, network address translation (NAT), and Certificate Services.
NT 306 - Virtualization 3.00
This course provides instruction in computer operating system virtualization concepts and practices. Topics include business and performance benefits of virtualization, local and network storage management, creating and managing stand-alone virtual machines, cloning virtual machines, virtualization in the network operations center, software and network testing using virtualization, virtualization as a disaster recovery tool, and managing and tuning virtual machine and virtual infrastructure performance. Emphasis is placed on learning several virtualization environments and approaches, both proprietary and open-source. Concepts will be illustrated and enforced with a variety of actual installations and practical projects.
NT 326 - System Administration Scripting 3.00
This course provides an introduction to automating administrative tasks using scripts. Students will design and implement scripts of moderate complexity that automate administrative tasks such as the creation of user accounts, the administration of disk drive and printer, and the management of system services and event logs. Scripts may be written using languages such as Bourne and C, and Korn shells and JScript, VBScript, and Perl. Topics include tools and utilities, interactive command line programs, shell programming using constructs, variables, commands, functions, and debugging processes.
IS 296 - Python Programming 3.00
This course covers the Python programming language. Topics include the basic elements of programming, variables, assignment statements, built-in data types, conditions, loops, arrays, and I/O. This class covers programming skills such as algorithm development, and program design with functions. It also includes an introduction to object-oriented programming and GUI programming concepts and topics.
Elective Courses in Information Technology
A minimum of 18.00 semester credit hours within the field of information technology, information systems or computer science is required, of which 9 credits must be at the 300, 400, 500 or 600 level.
Open Elective Courses
 A minimum of 12.00 semester credit hours of open electives is required.
Required Capstone or Internship
3.00 credit hours are required.
IT 491 - Information Technology Capstone Project 3.00
Students work individually or in project teams on an industry-sponsored or instructor-approved project. They will identify a problem, develop design specifications based on stakeholder needs, consider alternative designs, develop a schedule and/or budget, and design, develop, and test the proposed process or product. Interim reports to the sponsor or to the class, a final project report, and a final presentation will be required.
This is an elective course in bachelor's programs that students may take in their final semester. The career internship course is designed for students interested in pursuing a career in the computer science and information technology fields. The outcome of the internship is an informed student fully apprised of the opportunities their program offers for professional growth. During the internship, the student will experience various aspects of working in the actual field in which the student has been educated. The internship is designed to provide the student with the opportunity to experience and participate in duties typical of a contemporary workplace setting. Student learning centers on observing experienced personnel as well as participating in actual hands-on procedures under close supervision of trained professionals.
Required Courses in General Education
Students enrolled in this bachelor's degree must complete a minimum of 36.00 semester credit hours in general education distributed among the following disciplines. Refer to the General Education section of the catalog for specific information about courses within each discipline. 12.00 Semester Credit Hours in Communications 9.00 Semester Credit Hours in Humanities (must include 3 semester credit hours of cultural diversity) 6.00 Semester Credit Hours in Mathematics 3.00 Semester Credit Hours in Science 6.00 Semester Credit Hours in Social and Behavioral Sciences
Personal and Professional Development Courses
2.00 semester credit hours are required.
PD 121 - Professional Development I 1.00
This course is designed to introduce students to methodologies that will prepare them for academic and professional success.  Topics include but are not limited to Canvas support, student support services, e-books, university policies, resumes, self-reflection, time management, goal setting, and strategies for anxiety reduction.
PD 202 - Professional Development II 1.00
This course provides an opportunity for students to critically examine their skills and develop a plan to further their career and own financial literacy. Topics include research, job searching, developing career documents, refining interview and communication skills, and creating a personal budget.
Certifications
Get educated, and get certified
Complete our bachelor's degree program and we will pay for your first exam attempts for several key industry certifications:1
Our goal is to fully prepare you with the comprehensive skillset needed to excel professionally immediately upon graduating—and build a strong foundation to continue advancing your career. Getting certified is an excellent way to become more qualified not only for entry level jobs after graduation, but advanced career opportunities in IT in the future.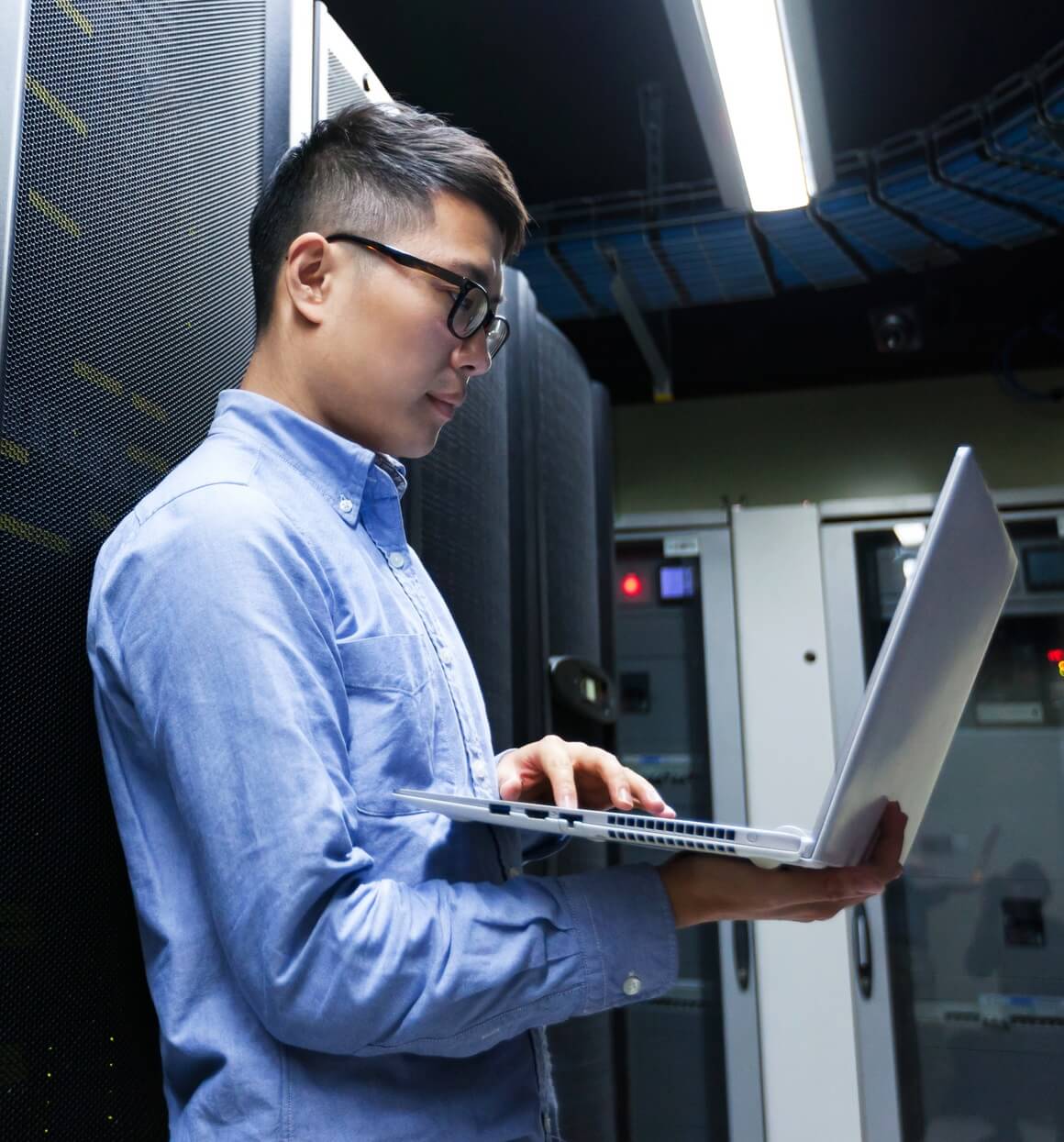 Dual Credit
Save time and money by earning dual credit
Students enrolled in Herzing University's information technology bachelor's degree program can get a head start on earning a Master of Business Administration (MBA).
Qualifying undergraduate students who pursue a Herzing bachelor's degree in information technology may apply up to 12 credits toward an MBA degree.
IT graduates may choose one of several MBA concentrations, or consider our Dual Concentration option to add additional emphasis to your MBA credential.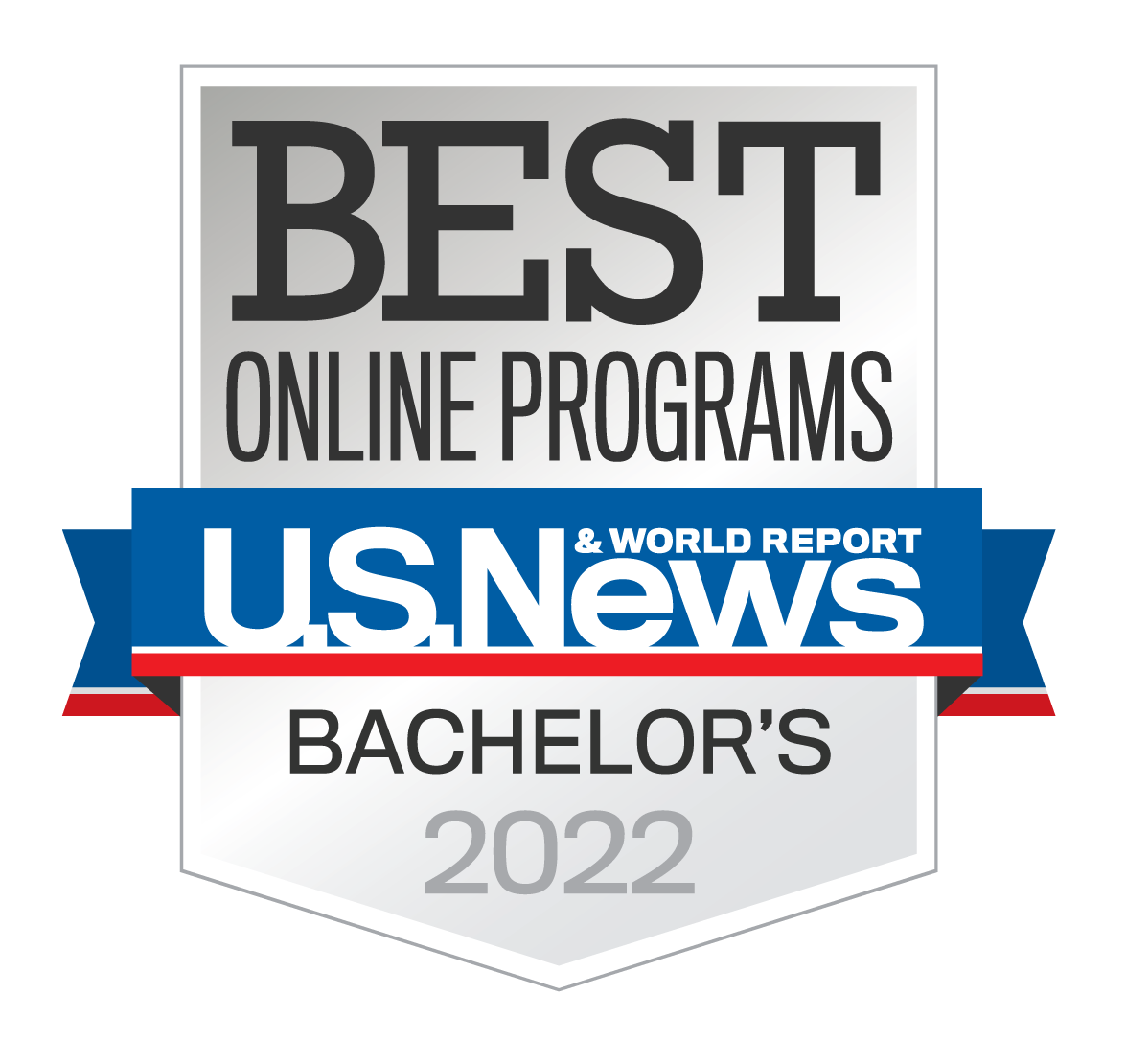 Tuition & Cost
Tuition & Cost
The cost of tuition for the Bachelor of Science in IT program is $495 per credit.
You can potentially earn even greater savings by transferring credit from prior college coursework, applying for financial aid, or potential partnership opportunities through your employer.
Our goal is your career advancement. That's why we are always working to improve our curriculum and processes to make our program as affordable as possible while preparing you best for success in your work.
 Scholarships & Financial Aid
You may be eligible for multiple scholarships and grants, both through Herzing University and several national scholarship websites.
 Military/Veteran Discounts
Veterans, Active Duty U.S. Servicemembers, and spouses may qualify for a 10% tuition discount or tuition reduction to $250 per credit.
Requirements
Enrollment requirements
Prerequisites to enroll in the Herzing University IT bachelor's degree program include:
Hold a high school diploma, GED or equivalent
Meet with a Herzing admissions advisor
Fill out an enrollment application
With Herzing University advancing your career IS possible. We are here to help you take the first step.
Eligible states for enrollment: Alabama, Alaska, Arizona, Arkansas, California, Colorado, Connecticut, Delaware, District Of Columbia, Florida, Georgia, Hawaii, Idaho, Illinois, Indiana, Iowa, Kansas, Kentucky, Louisiana, Maine, Maryland, Massachusetts, Michigan, Minnesota, Mississippi, Missouri, Montana, Nebraska, Nevada, New Hampshire, New Jersey, New Mexico, New York, North Carolina, North Dakota, Ohio, Oklahoma, Oregon, Pennsylvania, Rhode Island, South Carolina, South Dakota, Tennessee, Texas, Utah, Vermont, Virginia, Washington, West Virginia, Wisconsin, and Wyoming.
FAQ
Frequently Asked Questions
How long it takes to earn an information technology degree depends on the degree level you choose. With Herzing University, programs last from less than 1 year to just under 3 years:i
Diploma in Information Technology - Technical Support: 8 months
Associate of Science in Information Technology: 16 months
Bachelor of Science in Information Technology: 32 months
i. Average number of months for students to complete each program
Your potential salary can vary widely depending on your career path. Information technology covers a broad array of jobs, from entry-level positions in user support to advanced managerial or executive-level roles.
According to the Bureau of Labor Statistics (BLS), the average wage estimate for computer network support specialists is $71,350 per year, while computer and information systems managers can potentially earn well beyond $100,000 per year.* There are many other jobs in IT you may pursue falling within that general range, including computer programmer, software developer, information security analyst, database administrator, and much more.
In the field of IT, you can build the career of your choosing and potentially make an excellent salary no matter which path you walk.
There are many different types of careers you can choose with an IT degree. While a Bachelor of Science in Information Technology can help you prepare for many of them, in some instances you may choose a more specific or specialized focus for your bachelor's degree education. Potential IT-related jobs include:
IT Support Technician/Specialist
Information Security Analyst
Software/Application Developer
Computer Systems Analyst
Database Administrator
Computer Programmer
Computer and Information Systems Manager
Health Information Manager/Technician
A bachelor's degree IT curriculum includes a wide variety of class topics to prepare you well for many different types of potential jobs. Our bachelor's degree curriculum includes these class topics, among many others:
Programming Logic
Database Concepts and Applications
Computer Architecture and Troubleshooting
Linux Administration
Network Security
Routers and Switches
Technical Writing
Cloud Computing
Python Programming
Our curriculum is designed to prepare you for a wide variety of potential jobs and key industry certifications, including CompTIA Security+, Network+, and A+.
You can choose several elective courses to focus your study in a particular area of interest.
An information technology degree is designed to help you prepare for a broad range of positions in the field of IT.
An IT degree program develops foundational skills in computer networks, database concepts, Linux administration, network security, network and server operating systems, and more. Advance to an undergraduate program and course study can include routing and switching, technical writing, cloud computing, scripting and even programming.
Our career-focused IT degree programs emphasize the practical skills necessary to succeed in your work and create opportunity for career advancement.  
Because IT is such a diverse field requiring a wide array of skills and personality types, there's a really good chance there's an IT job out there that's right for you.
A career in information technology could be right for you if you:
Enjoy working with computers
Can work well in a wide range of environments
Find technical problem-solving very satisfying
Work well alone and in a team
We've put together a quiz that helps you determine the IT degree that's right for you.
Bachelor of Science in Information Technology Degree Programs
Showing 1 programs for the Online campus
This program prepares students for a broad range of positions in the field of information technology. Foundational skills taught include end-user support, client/server operating systems, network infrastructure administration, security, scripting, database fundamentals, cloud computing, virtualization, data storage and technical communication. Advanced skills include database design, project management, information technology management and business systems analysis. Coursework in this program is designed to provide a foundation for select industry certifications.
Students will have an opportunity to complete  their studies through a selection of elective coursework that deepens their understanding of general information technology concepts.
Ready to get started?
Contact us to request more information
Accreditation
Accreditation & Disclosures
Herzing University is accredited by the Higher Learning Commission (hlcommission.org), an institutional accreditation agency recognized by the U.S. Department of Education.
1. Certification is not a state requirement. Payment for first exam attempt(s) requires meeting certain University guidelines, including passing specified courses, completion of exam preparation materials, and more. Please contact admissions for more information.
* Bureau of Labor Statistics (BLS), U.S. Department of Labor, Occupational Outlook Handbook 2020. BLS estimates do not represent entry-level wages and/or salaries. Multiple factors, including prior experience, age, geography market in which you want to work and degree field, will affect career outcomes and earnings. Herzing neither represents that its graduates will earn the average salaries calculated by BLS for a particular job nor guarantees that graduation from its program will result in a job, promotion, salary increase or other career growth.
Eligible states for enrollment: Alabama, Alaska, Arizona, Arkansas, California, Colorado, Connecticut, Delaware, District Of Columbia, Florida, Georgia, Hawaii, Idaho, Illinois, Indiana, Iowa, Kansas, Kentucky, Louisiana, Maine, Maryland, Massachusetts, Michigan, Minnesota, Mississippi, Missouri, Montana, Nebraska, Nevada, New Hampshire, New Jersey, New Mexico, New York, North Carolina, North Dakota, Ohio, Oklahoma, Oregon, Pennsylvania, Rhode Island, South Carolina, South Dakota, Tennessee, Texas, Utah, Vermont, Virginia, Washington, West Virginia, Wisconsin, and Wyoming.