Ranked #12 Best Health Care Support Jobs of 2022 by U.S. News & World Report
Dental Hygienist Bachelor of Science Degree Program
If you recognize the importance of oral health and enjoy helping others, a career as a dental hygienist could be right for you. Offered at our campus near Minneapolis, Minnesota, you could prepare to join this growing field in 36 months or less, depending on transfer credits through our Bachelor of Science in Dental Hygiene program.  Are you already a licensed dental hygienist? Our Bachelor of Science in Dental Hygiene - Bridge program gives you a path from an associate degree to a bachelor's degree by completing the equivalent of one additional year of advanced curriculum.
With Herzing, you also have a path to earn dental assisting and dental hygiene credentials in 4 years!
Whichever path you choose, as a graduate of Herzing University's dental hygienist program in Minneapolis, you will be prepared to take the National Board Dental Hygiene Exam, Jurisprudence Exam, and the CRDTS Exam, which (upon successful completion) would provide you the opportunity to become a Licensed Dental Hygienist (LDH) in Minnesota. 
Classes Start October 3rd
Learn More Today
Available at the Minneapolis campus only
Follow your career pathway with Herzing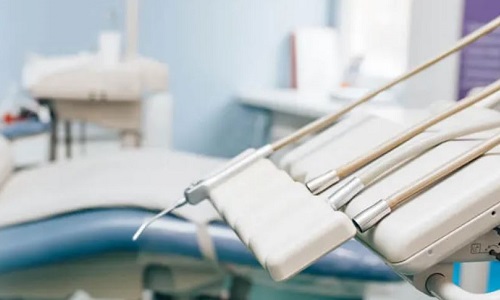 Program length: 36 months
Classes: View the curriculum
Credential earned: Bachelor of Science in Dental Hygiene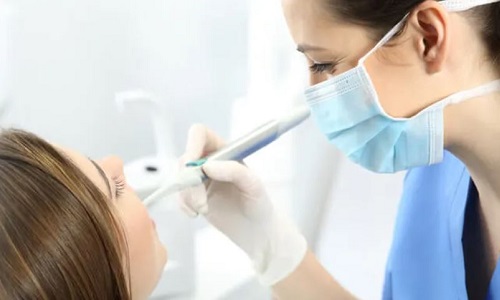 Program length: 12 months
Classes: View the curriculum
Credential earned: Bachelor of Science in Dental Hygiene
A minimum of an associate degree in dental hygiene is generally required for practice in a private dental office. A bachelor's or master's degree usually is required for research, teaching, or clinical practice in public or school health programs. 
Dental hygienists remove soft and hard deposits from teeth, teach patients how to practice good oral hygiene, and provide other preventive dental care. They examine patients' teeth and gums, recording the presence of diseases or abnormalities and provide periodontal scaling and root planning. Hygienists may prepare clinical and laboratory diagnostic tests for the dentist to interpret. Hygienists sometimes work chair side with the dentist during treatment. 
Where do they work?
Dental hygienists work in a variety of settings including private practices, group practices, and community clinics. Flexible scheduling is a distinctive feature of this job. Full-time, part-time, evening, and weekend schedules are widely available. Dentists frequently hire hygienists to work only 2 or 3 days a week, so hygienists may hold jobs in more than one dental office. More than half of all dental hygienists worked part-time – less than 35 hours a week. 
What is the job outlook?
According to the Bureau of Labor Statistics, it ranks among the fastest growing occupations. The demand for dental services will grow because of population growth, older people increasingly retaining more teeth, and a growing focus on preventative dental care. To meet this demand, facilities that provide dental care, particularly dentists' offices, will increasingly employ dental hygienists to perform services that have been performed by dentists in the past.
What certification/licensure does this program prepare you for?
Dental hygienists must be licensed by the state in which they practice. Nearly all states require candidates to graduate from an accredited dental hygienist school and pass both a written and clinical examination. The American Dental Association's Joint Commission on National Dental Examinations administers the written examination, which is accepted by all states and the District of Columbia. State or regional testing agencies administer the clinical examination. In addition, most states require an examination on the legal aspects of dental hygiene practice. Alabama is the only state that allows candidates to take its examinations if they have been trained through a state-regulated on-the-job program in a dental office.
Accreditation
Accreditation & Disclosure
Herzing University is accredited by the Higher Learning Commission (hlcommission.org), an institutional accreditation agency recognized by the U.S. Department of Education.
View Herzing University Accreditation and Approvals
Come visit our campus in Minneapolis, Minnesota to learn more about Herzing's Dental Hygienist program and how we can help you reach your career goals.
Minneapolis Campus
435 Ford Road
St. Louis Park, Minnesota 55426

 (612) 360-2484
View all Minneapolis degree programs.