Advance your project management career with Herzing
| | |
| --- | --- |
| Accreditation | IACBE accredited,1Accredited by the Higher Learning Commission |
| Options | Undergraduate and graduate degree options – bachelor's degree, MBA and Post Master's Certificate |
| Transfer credit | Up to 90 approved credits |
| Format | 100% online classwork + capstone or internship |
| Certification | Apply your education towards the Certified Associate in Project Management (CAPM) certification exam, and step towards Project Management Professional (PMP) certification2 |
| Pathways | Enroll in a bachelor's degree program and earn dual credit towards an MBA in Project Management |
Take online classes to help you become an indispensable team leader
Learn the foundational principles of getting it done and become a valuable asset to businesses across all sorts of different industries. Or build from your current education and experience and advance your career prospects with graduate-level training.
Our goal is to help you walk the path from where you are to where you want to be. Herzing University's Project Management program is designed for your career advancement.
Go back to school online in Herzing's Everywhere Classroom: take classes on your schedule, at your pace
Faculty with combined experience in leading industries, such as: banking, transportation, criminal justice, and military
Build business and organizational skills applicable to many different types of jobs
Multiple degree pathways: options available at both the undergraduate and graduate level
Your fulfilling and rewarding career path in project management IS possible with Herzing University.
Take the next step and team up with a lifelong partner in learning.
Classes Start March 6th
Learn More Today
Follow your career pathway with Herzing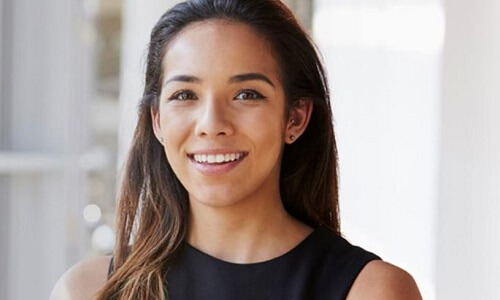 Program length: 32 months
Classes: View the curriculum
Credential earned: Bachelor of Science in Project Management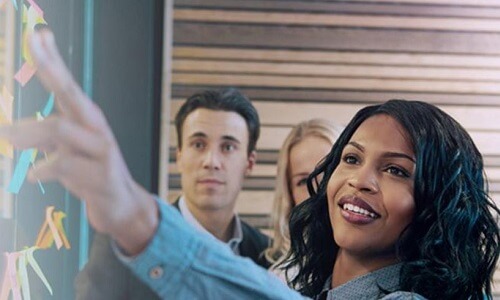 Program length: 20 months
Classes: View the curriculum
Credential earned: Master of Business Administration with a Concentration in Project Management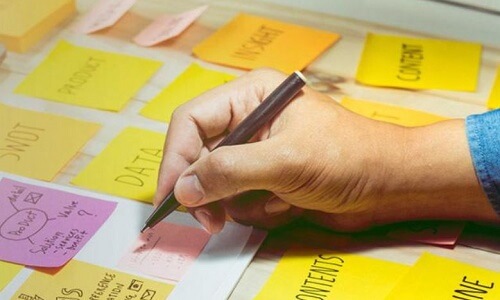 Program length: 8 months
Classes: View the curriculum
Credential earned: Post Master's Certificate in Project Management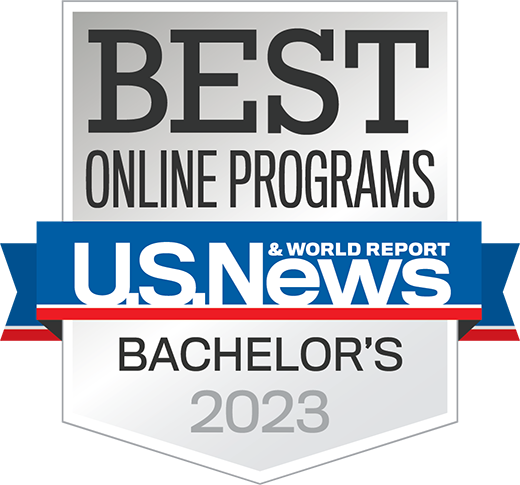 Become qualified with industry certifications
Earning industry certifications in project management can potentially set you apart from other candidates for the job you really want.2 There are two issuing organizations to consider: the Project Management Institute (PMI) and CompTIA.
CAPM - Certified Associate in Project Management (PMI)
PMP - Project Management Professional (PMI)
CompTIA Project+
Our project management bachelor's degree program prepares you to sit for the CAPM exam. Develop enough professional experience after graduating and you can become eligible to take the PMP exam and take your career to the next level.
The CompTIA Project+ certification is an Information Technology (IT) focused certification for project management professionals interested in entering the growing field of IT. Project+ is one of many industry-specific certifications you may pursue as a project manager.
Career possibilities in project management
Employers across major domestic and international industries seek contributors with a deep project management skillset, including healthcare, technology, finance, manufacturing, construction, engineering and much more. Develop an ability to efficiently facilitate projects and you'll become a highly valuable asset for many different types of companies.
A degree in project management can help you qualify for several different types of jobs depending on your experience and degree level earned:
Project Manager
General and Operations Manager
Sales Manager
Administrative Services Manager
Team/Unit Leader
Operations Manager
According to the Bureau of Labor Statistics, employment of project management specialists is projected to rise 6% from 2019-2029, faster than the average expectation across all U.S. occupations.*
You can position yourself best for career growth by continuing to advance your project management education.
How can I advance my career? Herzing offers multiple degree levels in project management, including a bachelor's degree, and MBA concentrations for those who already hold a bachelor's or master's degree in another field: learn more about our MBA in Project Management and Post Master's Certificate in Project Management.
FAQ
Frequently Asked Questions
Project managers run projects and project teams. They help businesses keep track of multiple assignments and meet important deadlines. A project manager needs to excel as a communicator, keep up with multiple tasks and remain cool when the pressure is on.
Entry-level project managers usually assist with a specific aspect of managing projects, while mid and upper-level project managers will run teams, working directly for organizations or in a consulting role.
Project management is not a profession that's perfect for every personality type. Project managers often wind up wearing many hats and are accountable to complete tasks on time and on budget. People will look to you to deliver the final word and set expectations for what needs to be done, who needs to do it and when they need to do it.
As with any goal-oriented position in a supervisory role, project management can be stressful.
However, it's a highly enriching career in that you are constantly learning and honing your skills. Every day will be a little different and there will always be new little "fires" to put out. If you thrive in that sort of environment, you are a great fit for a role in project management.
Requirements to become a project manager will vary by employer. There is always a balance of formal education vs. experience.
Holding a bachelor's degree in project management signals to hiring managers you have invested the time to build the fundamental skills necessary to succeed in the role. With a degree and a proven track record in real-life project management, you can become qualified for more and more positions and earn more choice in your career path.
Yes, a bachelor's degree is a factor in determining your eligibility. Current eligibility requirements for the Project Management Professional (PMP) certification include:
Holding a 4-year degree
Three years leading projects
35 hours of project management education/training or CAPM Certification
You will need to gain experience to qualify for the PMP exam and earn your certification whether you earn a bachelor's degree or not. However, earning a degree in project management can best build your skills and get you there faster—not only to get certified, but to truly excel as a project manager.
Project management is incredibly important to keep businesses functioning properly. Without clear expectations underpinning the many types of everyday tasks, project executors don't know who needs to do what by when.
Project managers are crucial to set priorities, manage processes, audit workflows, guard against scope creep, reduce costs and keep the big picture in mind so everyone involved in a project can feel free to perfectly execute the details.
Businesses must work persistently towards organizing and solidifying their processes for prioritizing and completing projects. Project managers are on the front lines helping to keep business running smoothly.
Yes! You will learn skills adaptable across many industries and possess abilities sought after by employers everywhere. Get educated, better yourself, and build yourself a new career with all sorts of potential.
The total cost of tuition and additional expenses can vary widely based on eligible transfer credit and financial aid opportunities. View the Herzing University Tuition Wizard or learn more about tuition and financial aid.
Project Management Degree Programs
Showing 1 programs for the Online campus
This program is designed to develop the student's analytical and communications skills and equips the student with the experience and training to identify priorities, isolate specific assignments, and deploy and coordinate resources to accomplish projects on time, on budget, and within scope. The core components of this program include managing project teams, managing project risk, cost and time management, contracts and procurement, lean management, and project planning.
Ready to get started?
Contact us to request more information
Accreditations
Accreditations & Disclosures
1. The Business Division at Herzing University has received specialized accreditation for its business programs through the International Accreditation Council for Business Education (IACBE) located at 11374 Strang Line Road in Lenexa, Kansas, USA. For a list of accredited programs please refer to our IACBE member status page.
2. Certification is not a requirement for employment.
Herzing University is accredited by the Higher Learning Commission (hlcommission.org), an institutional accreditation agency recognized by the U.S. Department of Education.
* Bureau of Labor Statistics (BLS), U.S. Department of Labor, Occupational Outlook Handbook 2021. BLS estimates do not represent entry-level wages and/or salaries. Multiple factors, including prior experience, age, geography market in which you want to work and degree field, will affect career outcomes and earnings. Herzing neither represents that its graduates will earn the average salaries calculated by BLS for a particular job nor guarantees that graduation from its program will result in a job, promotion, salary increase or other career growth.
Eligible states for enrollment: Alabama, Alaska, Arizona, Arkansas, California, Colorado, Connecticut, Delaware, District Of Columbia, Florida, Georgia, Hawaii, Idaho, Illinois, Indiana, Iowa, Kansas, Kentucky, Louisiana, Maine, Maryland, Massachusetts, Michigan, Minnesota, Mississippi, Missouri, Montana, Nebraska, Nevada, New Hampshire, New Jersey, New Mexico, New York, North Carolina, North Dakota, Ohio, Oklahoma, Oregon, Pennsylvania, Rhode Island, South Carolina, South Dakota, Tennessee, Texas, Utah, Vermont, Virginia, Washington, West Virginia, Wisconsin, and Wyoming.
Thanks to Herzing, I have the confidence, knowledge and problem-solving skills that will allow me to pursue advanced career opportunities in the business field. I feel very prepared for the next chapter of my life.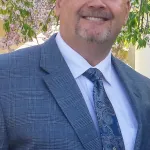 Business Program
Online Campus