Earn a degree and learn how to influence buying decisions
IACBE accredited1
100% online classes you can take right at home
Transfer up to 91 approved credits
Program length: 36 months
Real-world business coursework with hands-on marketing exercises
Earn dual credit towards an MBA degree program
Program
If you enjoy the commercials more than shows, this is a great career choice.
Marketing professionals play a critical role in the success of many products and services. They're involved in creating theme lines and ads as well as handling consumer research and developing marketing strategies. They work in sales, advertising, promotion, product development and public relations for companies and their agencies. This is a highly competitive and very rewarding field.
College graduates with strong communications and computer skills will have the best career prospects. Job growth will be stimulated by intense domestic and global competition in products and services. In addition, because of the high visibility of this work, effective marketing professionals are often leading candidates for career advancement.
It takes good creative ideas and strong problem-solving skills to succeed in marketing.
Successful marketing professionals bring to their work the ability to develop, visualize, communicate and analyze ideas. They must design brands and pricing strategies that maximize profits while also ensuring customer satisfaction. To this end, they are flexible, energetic and empowering leaders with strong intuitive skills.
Classes Start August 9th
Learn More Today
A career as a marketing professional could be right for you, if you:
Are very detail-oriented yet can also see the "big picture"
Have excellent communication skills
Are curious why people buy one product over another
Understand how to use visuals and graphic design
Have an interest in psychology
Are creative yet also practical in developing programs and plans
Are comfortable working in teams as well as alone
Careers
If you are creative and have good business sense, a career in marketing might be the perfect fit.
Marketing Manager Ranked #1 Best Sales & Marketing Jobs of 2021 by U.S. News & World Report
Marketing is everywhere. No matter where you turn, you see it – that ad in the newspaper, TV commercial, jingle on the radio, grocery store poster, bumper sticker, email ad, and web site are all created as part of a marketing campaign intended to do one thing: compel you to buy a product.
There are many different areas of marketing, and while some professionals in this field have one specialty area, others handle multiple areas.
Advertising Sales - Also referred to as Account Executives, these individuals seek out businesses to purchase advertising space with their company. They typically work for a radio or TV station, newspaper, magazine, or Internet publisher. Sales can be conducted by phone or in person, which may include traveling and socializing with potential ad space buyers. Professionals in this area usually work on a base salary plus commission, and overall earnings can be very good.
Media Planning - There are many different ways a product can be marketed. Some are more traditional, and others are more innovative. Media planning identifies where the product should be advertised, based on who is likely to buy the product. For example, Oscar Mayer might advertise their kid-targeted Lunchables product on a billboard at a little league field since they know parents of children will be there to see it, and children will be reminded to ask their parents to buy it. It may be the Media Planner's duty to purchase advertising spots. Like other careers in marketing, this area of employment will also continue to grow. 
Market Research Analysts - The main purpose of marketing is to sell a product. To determine if the product will sell, how/where to advertise the product, and whether or not the product actually did sell, marketing research must be done. For example, before a product is developed or launched, market research is conducted to find out: Who is going to be interested in this product? Where should it be advertised so they see it? What will the buyer most want to know about this product? Does a similar product already exist? How will this product be better? How much are people willing to pay for this product?  Should an incentive be used to introduce this product (e.g. coupon or sweepstakes)? After the product has been introduced, marketers must do more research to find out what worked…and what did not. By analyzing those answers, marketers will be better prepared for their next product launch. 
Public Relations - Public Relations (PR) professionals are the spokesperson for their company. They are in charge of getting the word out to the public about a product, company, event or news item. They are also responsible for making sure the correct message is getting across and managing the public perception of the product. Duties of PR include: Writing and distributing press releases, finding bloggers to write about a specific product, engaging in social media such as Facebook, monitoring what people are saying about the company in newspapers and online, pitching story ideas to newspaper and internet reporters.
Survey Researchers - Whereas Marketing Research Analyst sort through all types of data, Survey Researchers focus solely on designing and conducting surveys. Companies in all types of industries use surveys to find out if their customers are satisfied with a product and the experiences they've had with that company. Survey Researchers must determine how to best reach the group they wish to question, and what will entice that group to respond (and respond honestly). They may use mail, phone, internet or in-person techniques.
Advancement Opportunities for Marketing Professionals
Opportunities for growth in marketing careers typically include greater accountability for marketing decisions and supervision of department employees. Certifications are offered by professional organizations for some marketing specialties (such as public relations) and may require a certain number of years working in the field. Companies and agencies that offer management training programs can put new grads on the fast-track to career growth. Advanced education (such as an MBA) may help accelerate both responsibilities and salary of marketing professionals.
Ready to take the
next step

?
Enrollment fee WAIVED now through Sept. 30th
Find out which degree program is right for you. Call 1-800-596-0724 to learn more about Herzing's programs.
Curriculum
Marketing Program Curriculum
| Programs | Credits | Months* |
| --- | --- | --- |
| Bachelor of Science in Marketing | 122 | 36 |
*Average number of months for students to complete program
Program availability varies by location
Bachelor of Science in Marketing
The Bachelor of Science in Marketing combines Herzing University's highly praised real-world business coursework with hands-on marketing exercises and projects either online or on-campus. Our students develop the creative, strategic and management capabilities needed to succeed in this highly competitive field. 
Our graduates have strong capabilities in:
Secondary, qualitative and quantitative marketing research methods
Consumer behavior concepts and principles
Developing strategic marketing plans
Thinking critically at a conceptual level while using mathematical analysis in addition to the scientific method
Required Courses in Business
All courses, 36.00 semester credit hours, are required.
AC 107 - Accounting I 3.00
This introductory course in accounting provides the practical application of the principles of financial accounting for service and merchandising businesses. Topics include an introduction to the conceptual framework of accounting using GAAP rules established by FASB, analysis and recording of transactions in the general journal and posting to the general ledger, completion of the accounting cycle by preparing end-of-period adjusting and closing journal entries, financial statements and the post-closing trial balance, an introduction to internal controls, and the calculation of inventory and cost of goods sold using the FIFO, LIFO, and weighted average methods.
This course introduces corporate financial management and analysis. Topics include evaluating financial performance, measuring cash flow, capital budgeting, and the cost of capital.
BU 106 - Introduction to Business 3.00
This course introduces the environment of American business with an overview of various topics that serve as a foundation for further study of business. Topics include the environments in which businesses operate, the organizational structures of businesses, management functions in an enterprise, and the challenges of managing marketing, operations, information technology, finance, and human resources.
BU 204 - The Digital Firm and Business Communications 3.00
This course presents an overview of technology-based issues within a business environment. Topics include the concept of digital firms and ERP systems in the areas of marketing, operations, human resources, manufacturing, finance, social networking, and supply-chain management. Additional areas to be discussed are privacy issues, government regulations, and technology on a global scale.
BU 206 - Business Law I 3.00
This course provides a study of the American legal system and its effect on business and business organizations. Topics include an overview of the ethical issues that businesses encounter, the foundation of the American legal system, business ethics, torts, intellectual property, criminal law, cyber crimes, contracts, and sales and leases.
BU 220 - Principles of Marketing 3.00
This course provides an overview of the principles and applications of marketing in organizations. Topics include the marketing process and strategic planning, the global marketing environment, developing marketing opportunities and strategies, developing the marketing mix through product development, pricing strategies, distribution channels, promotion techniques, managing marketing through customer relationships, social responsibility, and marketing ethics.
BU 302 - Leadership and Organizational Behavior 3.00
The focus of this course is to introduce students to the basic principles of human behavior that effective managers use when managing individuals and groups in organizations. The overall goal of this course is to develop an understanding of the key issues managers need to master in order to manage the interface between people and organizations. Topics include theories relating to individual differences in abilities and attitudes, attribution, motivation, group dynamics, power and politics, leadership, conflict resolution, organizational culture, and organizational structure and design.
or BU 600 - Leadership and Organizational Behavior 3.00 semester credit hours
BU 327 - Business Ethics 3.00
The focus of this course is to explore the role and importance of business ethics in the workplace. The student will develop an understanding of the concepts and principles of business ethics as they relate to employees and employers, business to business, and on a corporate level. Students will examine business ethics, employee relations, and managerial decision-making processes through discussion and analysis of cases involving ethical issues. Topics will include ethical and moral issues in the workplace, distinguishing between the law, morals, and ethics, the relationship between ethics and social responsibility, and consequences of unethical/ethical decisions.
BU 345 - Project Management 3.00
This course provides instruction in the principles and concepts of project management. Topics include project management concepts, needs identification techniques, proposed solutions preparation, the project life cycle, the project manager's responsibilities and skills, the composition of an effective project team, types of project organizations, project communication and documentation, project planning, scheduling, and control, resource planning, and cost planning and performance evaluation.
or BU 630 - Project and Operations Management 3.00 semester credit hours
BU 407 - Quantitative Decision-Making 3.00
This course presents an overview of problem modeling and decision making. The class will introduce students to several quantitative models applicable to problems in a variety of functional areas of business. Students will be able to apply quantitative analysis to real-world management problems.
or BU 421 Operations Management or BU 550 - Research and Decision-Making 3.00 semester credit hours
EC 111 - Principles of Microeconomics 3.00
This course provides an overview of economics and the economy from a microeconomics perspective. Topics include economic analysis, factors in the market system, market structure and pricing strategies, the availability of resource markets, supply and demand, and the impact of public policy on markets.
EC 121 - Principles of Macroeconomics 3.00
This course provides an overview of economics and the economy from a macroeconomics perspective. Topics include an introduction to economic concepts, the fundamentals of macroeconomics, macroeconomic theory and policy, the role of money, banking, and monetary policy, and the relationship of macroeconomics to the global economy.
Required Courses in Marketing
All courses, 27.00 semester credit hours, are required.
AC 216 - Accounting II 3.00
This course in financial accounting provides the practical application of the principles of financial accounting for service and merchandising businesses with an emphasis on partnerships and corporations. Topics include accounting for corporate equity structure, partnership creation, dissolution and compensation, accounting for notes payable and receivable, accounting for uncollectible accounts receivable, accounting for investments in long-term assets, preparation and analysis of the statement of cash flows, and analysis and interpretation of financial statements.
BU 215 - Marketing on the Internet 3.00
This course is an overview of Internet marketing strategies. Topics include Internet user characteristics and behavior, online research methods, Internet marketing strategies such as pricing, distribution channels, communications on the Internet, relationship marketing, the components of the Internet marketing plan, and Internet ethical and legal issues.
BU 216 - Social Media 3.00
This course presents an overview of technology-based communication tools currently used in the marketplace as well as emerging trends based on technological advancement. Topics include the history of social networking, a definition of the social media, and the number of tools being used by business as part of the enterprise. The course will offer students the basic body of information about social media as well as application in regards to strategy within the organization.
BU 230 - Customer Relationship Management 3.00
The focus of this course is to explore the role of customer relationship management (CRM) in today's business environment. Topics will include CRM theory, data management, and the impact of CRM on the firm, ethics, and global relationships. The course will also explore how CRM affects different functional units of a firm.
BU 328 - Product Development and Innovation 3.00
This course explores the importance of new product development. Innovation is examined from the following perspectives: product development, internal process improvements, and strategic shifts. At the end of this course, students will demonstrate knowledge of how to successfully develop and promote a new product.
BU 275 - Consumer Behavior 3.00
The focus of this course is on the internal and external factors influencing consumer behavior. Topics will cover consumer motivations, personality and consumer behavior, consumer perception, consumer learning, consumer attitude formation and changes, group influences on individual consumer behavior, family influences on consumer behavior, cultural and sub-cultural influences on consumer behavior, and the consumer decision-making process.
BU 375 - Professional Selling and Sales Management 3.00
This course combines the topics of personal selling and sales force management. Topics include the planning and implementation of personal selling activities, the sales process from initial contact to post-closing follow up, and the management of the sales force.
BU 447 - Marketing Research 3.00
This course is designed to provide students with an overview of marketing research methods and analysis of the marketing data using SPSS. Topics include the different methods of marketing research, the issues that arise at each stage of the marketing research process, problem definition, research objectives, questionnaire design, sampling and data collection, data analysis, and communicating research findings and their implications to various constituencies.
BU 450 - Marketing Strategy 3.00
This course builds on previous marketing and sales courses and provides a strategy perspective that extends beyond the traditional management focus of the marketing mix. Topics include an overview of a market-driven strategy, target market strategies, marketing program development, a marketing organization, and the implementation and control of a marketing strategy.
Business Elective Courses
A minimum of 6.00 semester credit hours is required. Students may take any business, accounting, human resources, or economics course. Students who are qualified to take dual-credit courses may also take approved graduate courses.
Open Elective Courses
A minimum of 12.00 semester credit hours of open electives is required. A minimum of 9.00 semester credit hours must be at the 300 to 400 level.
Required Capstone or Internship
3.00 semester credit hours are required.
BU 491 - Capstone Project 3.00
This is an integrative course that allows students to identify a real-world problem and provide a recommended solution. Each student selects a topic or project with instructor approval and completes a paper which documents the process including the use of industry standard research methods. Students are required to make a professional oral presentation of their project analysis and recommendations.
The course is the final class in the undergraduate experience. The students will participate in an eight-week "on-the-job" experience, where they will participate as a full-time employee within an organization. Classroom topics will cover communication within the organization, organizational missions and cultures, employee etiquette, and current issues that occur in the workplace. The students will be evaluated by both faculty and the supervisor from the sponsor organization.
Required Courses in General Education
Students enrolled in this bachelor's degree must complete a minimum of 36.00 semester credit hours in general education distributed among the following disciplines. Refer to the General Education section of the catalog for specific information about courses within each discipline. 12.00 Semester Credit Hours in Communications 9.00 Semester Credit Hours in Humanities (must include 3 semester credit hours of cultural diversity) 6.00 Semester Credit Hours in Mathematics 3.00 Semester Credit Hours in Science 6.00 Semester Credit Hours in Social and Behavioral Sciences
Personal and Professional Development Courses
A minimum of 2.00 semester credit hours is required.
PD 121 - Professional Development I 1.00
This course is designed to introduce students to methodologies that will prepare them for academic and professional success.  Topics include but are not limited to Canvas support, student support services, e-books, university policies, resumes, self-reflection, time management, goal setting, and strategies for anxiety reduction.
PD 202 - Professional Development II 1.00
This course provides an opportunity for students to critically examine their skills and develop a plan to further their career and own financial literacy. Topics include research, job searching, developing career documents, refining interview and communication skills, and creating a personal budget.
FAQ
Frequently Asked Questions
Herzing's business program is different because it is focused on leadership development according to what has been identified by employers in the global market.
Specifically Herzing's business program offers:
Practical Experience - Students will gain practical experience, understanding the impact of a Changing Global Economy even at the local "mom & pop" level; importance of Leveraging Technology and information to make decisions; and the key skills of Professionalism & Teamwork that are essential to leadership and management.
Industry Certifications - Graduates will earn more than a degree, they will have the opportunity to earn sought-after industry certifications.
Up-to-Two Concentrations - Students in the MBA program have the option to enhance their academic experience by completing up-to-two concentrations.
Dual Credit - Students in the undergraduate program can get a "jump start" on a MBA at the same time. Up-to 12 graduate credits could be taken while still an undergraduate and applied toward both degrees, thereby saving both money and time.
Transfer Friendly - Students with an associate degree from an accredited institution like a Community College can receive up-to 60 credits toward a Herzing Bachelor's degree, and in some instances may receive more. DEGREE UP students are provided with the opportunity to transfer in additional credits earned after completing an associate degree. Herzing will review all transcripts a student may have, as there is an ability to transfer up-to 75% of their previous credit load toward their Herzing program, thereby saving them time and money.
Regardless of your background, a business degree provides you with the analytical, problem solving, management and leadership skills that can help a student be competitive in today and tomorrow's competitive business marketplace.
Program length can vary depending upon degree level, number of concentrations, course load and credits transferred, as well as class schedule.
Associate degree program is 4-semesters and can be completed in two (2) years with a full-time schedule.
Bachelor's degree program is 9 semesters and depending upon transfer credits, can be completed as a full-time student in three (3) years.
When transferring in a Herzing Associate degree: the Bachelor's program can be completed in 4-semesters or 2-years.
Students with an associate degree from an accredited institution like a Community College can receive up-to 60 credits toward a Herzing Bachelor's degree saving them time and money.
Graduate degree is a 3-semester program and a student can transfer in up-to 9 credit hours.
Concentrations enable a student to customize their business acumen to their career goals, differentiating them in the workforce with specialized knowledge.
Herzing currently offers the following MBA program concentrations:
A business degree is a versatile degree that has application in almost every industry from healthcare to manufacturing to tourism to commerce. Herzing offers 6 undergraduate and 7 MBA concentration areas that enable a student to gain relevant additional experience.
Herzing's MBA programs can begin with a "business level-setting" course. If you do not have a business degree or years of business experience, you will begin with a fundamentals course that gives you an overview of all the important business disciplines. Additionally, Herzing offers tutors and academic support resources both on-campus and through Herzing Online.
Bachelor's Degree Program Available Certification and Prep-to-sit for Certifications:
| | |
| --- | --- |
| Certification | Method to Earn |
| SHRM Certified Professional | Human Resources Concentration prepares students to sit for the exam |
| CAPM Certification | Course BU345 (Project Management) prepares students to sit for the exam |
| QuickBooks Certified User | Course AC335 (Computerized Accounting) prepares students to sit for the exam |
| Entrepreneurship Certificate | Complete course B234 (Entrepreneurship) |
| Six Sigma Yellow Belt | Complete course BU421 (Operations Management) |
MBA Degree Program Available Certification and Prep-to-sit for Certifications:
Certification
Method to Earn
Associate Certified Analytics Professional (aCAP)
Data Analytics Concentration prepares students to sit for the exam
CMA Certification
Finance & Accounting Concentration prepares students to sit for the exam
PMP Certification
Project Management Concentration prepares students to sit for the exam
PMI-PBA Certification
Project Management Concentration prepares students to sit for the exam
 
Yes, the Herzing University business program is accredited.
The Business Division at Herzing University has received specialized accreditation for its business programs through the International Accreditation Council for Business Education (IACBE) located at 11374 Strang Line Road in Lenexa, Kansas, USA. For a list of accredited programs please refer to our IACBE member status page.
Please let us know if you have any other questions about our business program.
Marketing Degree Programs
Showing 1 programs for the Online campus
This bachelor's program is designed to prepare students with an understanding of the complex relationship between markets and customers and the practical and theoretical skills needed to market a product in a competitive business environment. The core components of the marketing program concentration are advertising, marketing on the internet, consumer behavior, marketing research, marketing strategy, new product development, international marketing, professional selling, and sales management.
Ready to get started?
Contact us to request more information
When I first toured the Herzing University campus three years ago, I knew I wanted to be a Herzing student. I could tell that the faculty and staff cared about who I was and they wanted to help me succeed.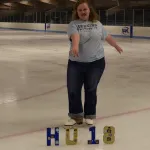 Business Program
Madison Campus