Diploma Program
Practical Nursing Program
Online & Campus Classes
Diploma Program
Practical Nursing Program
Online & Campus Classes
Earn a diploma in practical nursing and become possible
| | |
| --- | --- |
| Accreditation | Accredited by the Higher Learning Commission |
| Program length | as few as 12 months |
| Transfer credit | Up to 27 approved credits |
| Format | Online general education classes + core on-campus courses1 |
| Pathways | Advance your nursing education into a degree program (ASN, BSN, MSN) |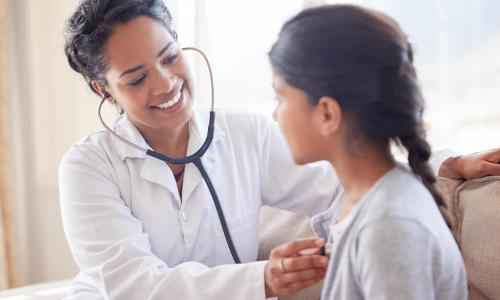 Overview: Practical Nursing Diploma Program
The Practical Nursing diploma is a 37-48 credit program (varies by campus) which prepares you for a career as a practical nurse. The diploma program provides students with fundamental knowledge and skills in human growth and development, nursing fundamentals, medical terminology, medical surgical nursing, and much more.

Career-focused curriculum
Discover the crucial knowledge and skills required to succeed in your work and build a foundation for continued career growth.

Flexible schedule
We work hard to help you maintain school-life balance, striving to be as flexible as possible for busy non-traditional students.

Experienced faculty
Get face-to-face instruction from experienced and credentialed faculty with real-world success in the field.

Lifelong support
We support your ongoing career advancement by providing comprehensive, personalized student services with lifelong career coaching.

Rolling admissions
No application deadlines to worry about. Apply when you're ready and prepare to get started soon.
Classes Start October 30th
Learn More Today
Locations
On-campus program locations
The Herzing University Practical Nursing program is available at 8 ground campus locations, each offering extensive student resources and support as you pursue your PN diploma.
Alternative online pathways (RN prep)
While the practical nursing program does offer the opportunity to complete general education courses online, it is not an online program.1 You will need to take nursing classes in-person at one of our campuses in Alabama, Florida, Tennessee, Ohio, or Wisconsin.
Is a career as a Registered Nurse (RN) in your future? We do offer alternative online nursing pathways to students who want to become an RN, and an additional online associate degree option for those whose GPA is too low to qualify for nursing school right now.
1. All courses in Orlando and Tampa are delivered either on-campus or in a hybrid modality.
---
3. Pursue a master's degree
Non-nursing bachelor's degree holders have the option to choose an online MSN program.
MSN - Direct Entry program
Natalie Hassan Became Possible
Experienced PN program faculty helped Natalie both professionally and personally, changing her life for the better in many ways.
Working as a Licensed Practical Nurse (LPN)
As an LPN, you'll provide basic nursing care under the direction of registered nurses (RNs) and physicians in a wide variety of healthcare settings; including hospitals, doctor's offices, nursing homes, hospice and urgent care clinics.
Working as an LPN, your duties may include:
Taking patient vital signs and histories
Changing bandages, inserting IVs or catheters
Maintaining and updating patient records
Ensuring patients' comfort —for example, by helping them bathe
Listening to patients' concerns and providing reports to RNs and doctors
Licensed Practical Nurse ranked as the #13 Best Health Care Support Jobs in America for 2023 by U.S. News & World Report.
According to the Bureau of Labor Statistics, employment of licensed practical and licensed vocational nurses is projected to increase 9% from 2020-2030, faster than the average across all U.S. occupations.*
Now is an excellent time to begin earning the education you need to get a fast start in your nursing career and earn a practical nursing diploma in as little as 1 year.
FAQ
Frequently Asked Questions
Because many hospitals are upping their educational requirements for nurses in general, the demand for LPNs in hospitals is falling relative to registered nurses with an associate's or bachelor's degree.
However, any claim they are being "phased out" isn't accurate. LPNs remain in demand in nursing homes, assisted living facilities, home care and many other environments. The Bureau of Labor Statistics predicts job opportunities for LPNs will rise approximately 9% from 2020 to 2030.*
The landscape is changing, but LPNs remain a vital contributor in the nursing community.
Considering a career as an LPN?
Your first step is to get a hands-on education to learn the fundamentals of nursing in a career-focused program. Herzing University's practical nursing program combines classwork with clinical experiences to help you earn your diploma and prepare you to become an LPN in as few as 12 months. Our program is available at several of our ground campuses:
No, there are no accredited PN programs that are 100% online. LPN programs describing themselves as "online" will offer a hybrid option where you can take some classes online to supplement your primary classroom coursework.
Students enrolled in the Herzing PN program may complete general education courses online—but the bulk of the coursework must be completed on campus.
Ultimately there is no replacement for real hands-on clinical experience, practice in simulation labs and direct in-person support from nursing instructors with real healthcare experience. Learning the skills required to become an LPN requires the live educational experience to become an excellent Licensed Practical Nurse.
You may find some programs offering 6 month or 9 month paths to a PN diploma to become an LPN. Be mindful that accelerated diploma/degree programs aren't for everyone and such a fast track can be overwhelming. If you're considering a few months' difference in time as a tipping point in your decision, remember the quality of your education is most important!
Herzing University's 1-year PN diploma program gets you an excellent hands-on education in a short amount of time. You'll learn the foundational concepts and skills in nursing needed to excel in your new career as an LPN.
Although the majority of LPNs work in nursing homes, retirement communities or assisted living facilities, many LPNs work in:
Physician's offices
Hospitals
Colleges
Insurance carriers
Home care
Community food and housing
You can see a full industry profile for Licensed Practical Nurses from the Bureau of Labor Statistics.
While practical nurses (LPN) and medical assistants often perform similar tasks, there are a few key differences to be aware of, including:
Educational requirements
Average salary
Scope of practice
Ongoing career opportunities
Future outlook for jobs
Learn more about the difference between practical nursing and medical assisting.
Quite simply, yes! A PN diploma and a job as a LPN is a great way to quickly get involved in the nursing profession and get a better feel for what it means to be a nurse. Earning your diploma helps get you into a career with above average pay, and can springboard you into the next level of nursing education should you choose to continue advancing your education and career.
We can help you come to a better determination. Send us a request for more information and we can answer any questions you have about the PN program, and discuss how beneficial it can be for you to become a LPN.
PN program coursework is meant to be challenging, but not impossible.  As a Herzing student you'll find support every step of the way, from faculty, staff, instructors and other students enrolled in the program. You're never alone—and never be afraid to ask for help when you need it!
Learn more about how hard nursing school is at Herzing University, and read some testimonials from former students describing their experience.
Potential employers may prefer a candidate with experience as a CNA, but it's not necessarily a requirement for getting a job as an LPN (same goes for going from CNA to RN).
You aren't required to go from CNA to LPN and there is no prerequisite to be a CNA before enrolling in the Herzing University PN program.
I chose to enroll at Herzing University because I have a passion for nursing and I knew that it was the right career for me.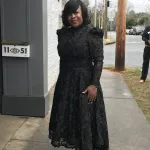 Nursing Program
Birmingham Campus
Disclosures & accreditation
1. All courses in Orlando or Tampa are delivered on campus.
Herzing University is accredited by the Higher Learning Commission (hlcommission.org), an institutional accreditation agency recognized by the U.S. Department of Education.
| Program | Completion Rate | Pass Rate (NCSBN)* |
| --- | --- | --- |
| Akron Campus: Associate of Applied Science in Nursing | 43.52% | 72.97% |
| Birmingham Campus: Associate of Science in Nursing | 46.96% | 91.43% |
| Birmingham Campus: Practical Nursing | 23.91% | 100% |
| Orlando Campus: Associate of Science in Nursing | 28.24% | 78.51% |
Note (1): NCLEX Pass Rate is based on first time exam takers from January 1, 2022 through December 31, 2022.
*Official Data is still under review by NCSBN.
Note (2): Program Completion Rate calculation for students who complete the program of study on-time begins with calculating enrollment on the first day of the first nursing course and ends with completion of course required for conferral of the degree. Data presented is in the aggregate for students who started the program in 2020.
* Bureau of Labor Statistics (BLS), U.S. Department of Labor, Occupational Outlook Handbook 2021. BLS estimates do not represent entry-level wages and/or salaries. Multiple factors, including prior experience, age, geography market in which you want to work and degree field, will affect career outcomes and earnings. Herzing neither represents that its graduates will earn the average salaries calculated by BLS for a particular job nor guarantees that graduation from its program will result in a job, promotion, salary increase or other career growth.