Earn a diploma in practical nursing and become possible
| | |
| --- | --- |
| Accreditation | Accredited by the Higher Learning Commission |
| Program length | as few as 12 months |
| Transfer credit | Up to 27 approved credits |
| Format | Online general education classes + core on-campus courses1 |
| Pathways | Advance your nursing education into a degree program (ASN, BSN, MSN) |
Program
Your career as an LPN starts here
Earning your Diploma in Practical Nursing is a great way to start your nursing career sooner. It's the fastest way to getting a hands-on education with a vocational focus, preparing you to become a LPN and get your first job as a nurse.
How long does the Herzing University PN program take?
With our practical nursing program, you'll develop the skills and confidence to be on your way to a nursing career in as few as 12 months. You'll gain real-world skills and emerge from our practical nursing program fully prepared to take the National Council Licensing Examination for Practical Nurses exam (NCLEX-PN) and become an LPN.
As a Herzing University practical nursing student, you will:
Practice in simulation labs
Gain hands-on clinical experience
Learn from nursing instructors with real healthcare experience
You'll also have support every step of the way! Our faculty's #1 job is to support your success in and outside of the classroom. Our mission is to empower you to become better at what you do, earn your PN diploma and find success in your new career. 
Classes Start January 9th
Learn More Today
Rozina Holmes Became Possible
"I have three kids, I work part-time and I go to school full-time. The Herzing staff were very helpful -- the flexibility with my schedule, help with my financial aid, even if I needed a shoulder to cry on!"
Locations
On-campus program locations
The Herzing University Practical Nursing program is available at 8 ground campus locations, each offering extensive student resources and support as you pursue your PN diploma.
Requirements
Enrollment requirements
To be considered for admission into the Practical Nursing program, you must hold a high school diploma or equivalent (Diploma, HSED or GED) and meet the following criteria based on your cumulative GPA:
Cumulative GPAi
Science Requirement
TEASii
3.50–4.00
None
None
3.00–3.49
"B" or better in Anatomy & Physiologyiii
None
2.00 and higher
None
Composite TEAS of 48

i. Students with 18 or more transferable collegiate credits will be assessed on their collegiate cumulative GPA. Otherwise, the high school GPA will be used.

ii. The Test of Essential Academic Skills (TEAS) from the Assessment Technology Institute (ATI).

iii. Students in the 3.00-3.49 GPA range who do not meet this requirement must earn a composite score of 48 on the TEAS.
Working as a Licensed Practical Nurse (LPN)
As an LPN, you'll provide basic nursing care under the direction of registered nurses (RNs) and physicians in a wide variety of healthcare settings; including hospitals, doctor's offices, nursing homes, hospice and urgent care clinics.
Working as an LPN, your duties may include:
Taking patient vital signs and histories
Changing bandages, inserting IVs or catheters
Maintaining and updating patient records
Ensuring patients' comfort —for example, by helping them bathe
Listening to patients' concerns and providing reports to RNs and doctors
Licensed Practical Nurse ranked as the #5 Best Health Care Support Jobs in America for 2022 by U.S. News & World Report.
According to the Bureau of Labor Statistics, employment of licensed practical and licensed vocational nurses is projected to increase 9% from 2020-2030, faster than the average across all U.S. occupations.*
Now is an excellent time to begin earning the education you need to get a fast start in your nursing career and earn a practical nursing diploma in as little as 1 year.
FAQ
Frequently Asked Questions
Potential employers may prefer a candidate with experience as a CNA, but it's not necessarily a requirement for getting a job as an LPN (same goes for going from CNA to RN).
There is no prerequisite to be a CNA before enrolling in the Herzing University PN program.
Because many hospitals are upping their educational requirements for nurses in general, the demand for LPNs in hospitals is falling relative to registered nurses with an associate's or bachelor's degree.
However, any claim they are being "phased out" isn't accurate. LPNs remain in demand in nursing homes, assisted living facilities, home care and many other environments. The Bureau of Labor Statistics predicts job opportunities for LPNs will rise approximately 9% from 2020 to 2030.*
The landscape is changing, but LPNs remain a vital contributor in the nursing community.
Considering a career as an LPN?
Your first step is to get a hands-on education to learn the fundamentals of nursing in a career-focused program. Herzing University's practical nursing program combines classwork with clinical experiences to help you earn your diploma and prepare you to become an LPN in as few as 12 months. Our program is available at several of our ground campuses:
While practical nurses (LPN) and medical assistants often perform similar tasks, there are a few key differences to be aware of, including:
Educational requirements
Average salary
Scope of practice
Ongoing career opportunities
Future outlook for jobs
Learn more about the difference between practical nursing and medical assisting.
No, there are no accredited PN programs that are 100% online. LPN programs describing themselves as "online" will offer a hybrid option where you can take some classes online to supplement your primary classroom coursework.
Students enrolled in the Herzing PN program may complete general education courses online—but the bulk of the coursework must be completed on campus.
Ultimately there is no replacement for real hands-on clinical experience, practice in simulation labs and direct in-person support from nursing instructors with real healthcare experience. Learning the skills required to become an LPN requires the live educational experience to become an excellent Licensed Practical Nurse.
You may find some programs offering 6 month or 9 month paths to a PN diploma to become an LPN. Be mindful that accelerated diploma/degree programs aren't for everyone and such a fast track can be overwhelming. If you're considering a few months' difference in time as a tipping point in your decision, remember the quality of your education is most important!
Herzing University's 1-year PN diploma program gets you an excellent hands-on education in a short amount of time. You'll learn the foundational concepts and skills in nursing needed to excel in your new career as an LPN.
Although the majority of LPNs work in nursing homes, retirement communities or assisted living facilities, many LPNs work in:
Physician's offices
Hospitals
Colleges
Insurance carriers
Home care
Community food and housing
You can see a full industry profile for Licensed Practical Nurses from the Bureau of Labor Statistics.
PN program coursework is meant to be challenging, but not impossible.  As a Herzing student you'll find support every step of the way, from faculty, staff, instructors and other students enrolled in the program. You're never alone—and never be afraid to ask for help when you need it!
Learn more about how hard nursing school is at Herzing University, and read some testimonials from former students describing their experience.
Quite simply, yes! A PN diploma and a job as a LPN is a great way to quickly get involved in the nursing profession and get a better feel for what it means to be a nurse. Earning your diploma helps get you into a career with above average pay, and can springboard you into the next level of nursing education should you choose to continue advancing your education and career.
We can help you come to a better determination. Send us a request for more information and we can answer any questions you have about the PN program, and discuss how beneficial it can be for you to become a LPN.
I always enjoyed helping people, and that's the main reason I decided to become a nurse.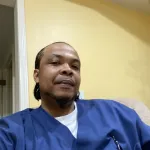 Nursing Program
Birmingham Campus
Disclosures & accreditation
1. All courses in Orlando or Tampa are delivered on campus.
Herzing University is accredited by the Higher Learning Commission (hlcommission.org), an institutional accreditation agency recognized by the U.S. Department of Education.
* Bureau of Labor Statistics (BLS), U.S. Department of Labor, Occupational Outlook Handbook 2020. BLS estimates do not represent entry-level wages and/or salaries. Multiple factors, including prior experience, age, geography market in which you want to work and degree field, will affect career outcomes and earnings. Herzing neither represents that its graduates will earn the average salaries calculated by BLS for a particular job nor guarantees that graduation from its program will result in a job, promotion, salary increase or other career growth.