Carve your career path in human resources
| | |
| --- | --- |
| Accreditation | IACBE accredited bachelor's and MBA programs1 Accredited by the Higher Learning Commission |
| Curriculum | SHRM-aligned curriculum2 |
| Format | 100% online classes you can take from home |
| Transfer credit | Up to 91 approved credits in a bachelor's degree program |
| Pathways | Undergraduate and graduate degree options available; earn dual credit towards an MBA in a bachelor's degree program |
Take online classes and advance your HR education
Businesses rely on its people to operate smoothly and continue progressing towards a brighter future. Human resources experts are key in engineering positive employer/employee relationships and ensuring workers are happy and fulfilled.
By earning a degree in human resources and continuing your training in the management of people, you can become a highly valuable resource for businesses of all kinds. HR pros can operate in specific areas such as recruiting, hiring, worker's compensation, conflict resolution or onboarding—or adopt upper-level managerial roles overseeing entire departments.
Discover the academic knowledge and skills necessary to become a growing human resources professional in Herzing's HR degree program.
Go back to school online in Herzing's Everywhere Classroom: take classes on your schedule, at your pace
Small class sizes with experienced, accessible faculty (14:1 student/faculty ratio)
Career-focused curriculums combine theoretical HR frameworks and practical application
Build your career: begin with an undergraduate degree and progress into multiple graduate-level options, including MBA and post master's certificate concentrations in HR
We exist to help you reach your highest career goals. Take the first step down the career path of your choosing with Herzing University.
Classes Start March 6th
Learn More Today
Follow your career pathway with Herzing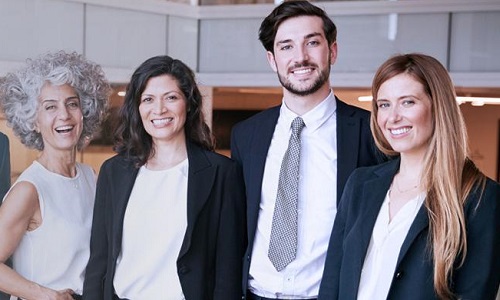 Program length: 36 months
Classes: View the curriculum
Credential earned: Bachelor of Science in Human Resources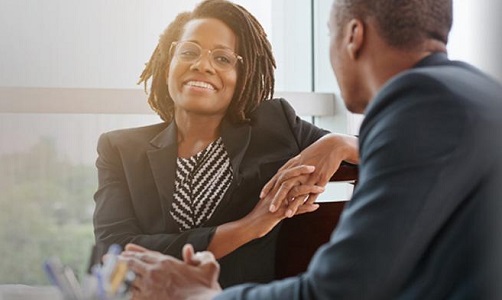 Program length: 20 months
Classes: View the curriculum
Credential earned: Master of Business Administration with a Concentration in Human Resources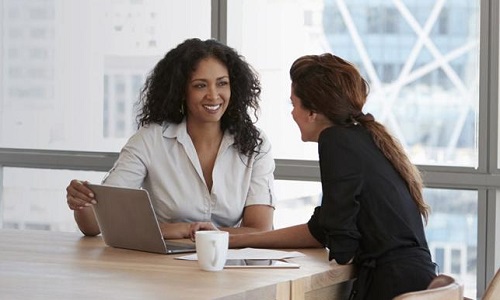 Program length: 8 months
Classes: View the curriculum
Credential earned: Post Master's Certificate in Human Resources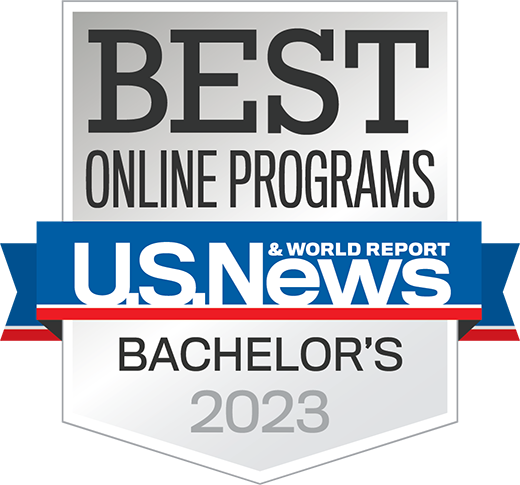 SHRM aligned
Become certified faster with our SHRM-aligned curriculum
Our bachelor's degree and MBA curriculums have been approved by the Society of Human Resource Management (SHRM) to be fully aligned with their HR Curriculum Guidebook and Templates.2
SHRM is an organization dedicated to advancing the human resources profession, working to ensure HR meets fast-evolving business needs. Their SHRM Certified Professional (SHRM-CP) competency-based certification for early- and mid-career professional is a widely recognized and respected HR certifications among employers.
By completing our SHRM-approved program, you can reduce the experience requirement needed to sit for the SHRM-CP exam and become certified.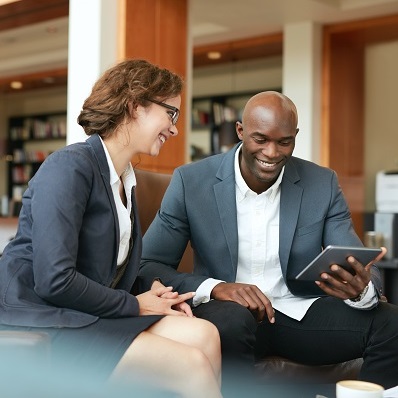 Pursue the many career possibilities in HR
Managing people and engineering harmonious relationships between employers and employees is an extremely valuable skill sought after by businesses across every major industry.
Continuing to advance your education in human resources opens up many doors to different career paths in HR:
Human Resources Specialist
Corporate Recruiter
HR Analyst/Coordinator
HR Generalist
Human Resources Manager
Human Resources Director
Human Resources Operations Manager
Training and Development Manager
How can I advance my career? To graduate into managerial and upper-level positions you'll typically need job experience in an HR role plus a bachelor's degree—and you can greatly boost your qualification by earning an MBA in Human Resources. Current master's degree holders may consider a post master's certificate in HR to supplement their current graduate-level credentials.
According to the Bureau of Labor Statistics, employment of human resources managers is projected to grow 9% from 2020-2030, faster than the average projection across all U.S. occupations.*
Earn the education you need to continue advancing in a growing career field and better your chance of finding the job you've always wanted. We exist to help you take the first step and support your lifelong learning.
FAQ
Frequently Asked Questions
Generally, yes. It can be possible to work in the human resources field without a degree; however, to advance in your HR career employers may require a bachelor's degree. A bachelor's degree can help prepare you for higher level HR roles, such as manager or supervisor.
To become a director, vice president, or chief HR officer, it can be beneficial to have an MBA with an HR concentration, in addition to several years of experience.
A human resources degree is an academic degree awarded to students when they complete a two or four-year program with a focus on human resources or human resources management.
Generally, undergraduate HR programs provide students a learning foundation needed to help manage and develop diverse workforces. A company's human resources department oversees almost everything related to employees from recruitment, hiring, and training to employee motivation, retention, benefits, and other services. That is why HR courses are focused on providing leadership, interpersonal, organizational, and problem-solving skills needed to help companies and their employees be successful.
Yes, you can earn your degree in human resources online with flexible course options that fit your schedule.
Herzing's program is IACBE-accredited1 and includes core HR classes helping you to build a strong foundation in human resources, as well as additional business management and elective courses. You can transfer in up to 91 approved credits from prior college classes you've taken.
Yes! A bachelor's degree in human resources can prepare you for a long, successful, profitable career in a variety of roles and industries. HR is a very flexible degree that can be applied to a number of specialties, including benefits administration, training and development, and recruitment. If you enjoy helping people and businesses thrive, a bachelor's degree in HR could be a great fit.
According to the Bureau of Labor Statistics (BLS), human resources specialists earn an average salary of $70,720 per year ($34.00 per hour).*
The BLS reports the average pay for an HR manager was $65.67 per hour or $136,590 per year. Those at the top of their field may earn a higher salary depending on their experience and education (for example, if they have a graduate degree).
Human resources is a growing field. According to the BLS, Employment opportunities for HR managers is projected to grow 9 percent from 2020-2030, faster than the average for all U.S. occupations. This is due in part to growth of existing companies and new companies forming. HR professionals are also needed to help understand and administer complex employment and benefit laws.
To become an Human Resources (HR) manager, you can best qualify with at least a bachelor's degree and a few years of experience. Some employers might prefer that HR manager candidates have a master's degree in human resources or an MBA with an emphasis in human resources.
Some people choose to pursue specialized certificates in human resources. Certifications are not always necessary to become an HR manager; however, they can help you demonstrate your expertise and help you stand out from the competition. There are several types of HR certificates, including:
A master's degree in human resources can help prepare you to lead teams, departments, and direct entire organizations. An advanced degree, such as an MBA in Human Resources, can help give you a competitive edge when applying for executive roles, such as chief HR officer or director. An MBA in HR also provides you a unique combination of business skills, leadership training, and advanced human resources knowledge.
To be successful in human resources, you'll need an education focused on human resources, organizational development, or business. In addition to that, specific skills that HR professionals benefit from include:
Communication skills: As an HR professional, a major part of your role is communicating with employees. You must be able to express yourself clearly in both oral and written communications.
Organizational skills: HR professionals must be extremely organized and able to manage different projects and programs.
Decision-making skills: As an HR manager, you may be responsible for making important decisions regarding hiring and firing people, as well as company-wide rules and regulations.
Training and development: Many people look to human resources to help provide guidance on training and career development. You should be able to either perform this training or help direct employees as they seek to grow their career.
Teamwork: HR professionals often work with many different departments and are part of cross-functional teams. It's important to be able to work well with others, to see their point of view, and work together to reach goals that will best help the company be successful.
Human Resources Degree Programs
Showing 1 programs for the Online campus
This program prepares individuals to apply integrated training, organizational development, career planning, and counseling skills to the design, management, and evaluation of programs to improve individual productivity, employability, job satisfaction, and organizational effectiveness. The program includes instruction in psychology, organizational behavior, principles of adult education, occupational counseling, skill testing and evaluation, program design, consulting practice, organizational development, and applications for issues such as training, management development, customer service, and lean management.
Ready to get started?
Contact us to request more information
Accreditation
Accreditation & Disclosures
1. The Business Division at Herzing University has received specialized accreditation for its business programs through the International Accreditation Council for Business Education (IACBE) located at 11374 Strang Line Road in Lenexa, Kansas, USA. For a list of accredited programs please refer to our IACBE member status page.
2. The Herzing University Bachelor of Science in Human Resources and Master of Business Administration with a Concentration in Human Resources have been approved by SHRM as being aligned to SHRM's curriculum guidelines.
Herzing University is accredited by the Higher Learning Commission (hlcommission.org), an institutional accreditation agency recognized by the U.S. Department of Education.
* Bureau of Labor Statistics (BLS), U.S. Department of Labor, Occupational Outlook Handbook 2021. BLS estimates do not represent entry-level wages and/or salaries. Multiple factors, including prior experience, age, geography market in which you want to work and degree field, will affect career outcomes and earnings. Herzing neither represents that its graduates will earn the average salaries calculated by BLS for a particular job nor guarantees that graduation from its program will result in a job, promotion, salary increase or other career growth.
Eligible states for enrollment: Alabama, Alaska, Arizona, Arkansas, California, Colorado, Connecticut, Delaware, District Of Columbia, Florida, Georgia, Hawaii, Idaho, Illinois, Indiana, Iowa, Kansas, Kentucky, Louisiana, Maine, Maryland, Massachusetts, Michigan, Minnesota, Mississippi, Missouri, Montana, Nebraska, Nevada, New Hampshire, New Jersey, New Mexico, New York, North Carolina, North Dakota, Ohio, Oklahoma, Oregon, Pennsylvania, Rhode Island, South Carolina, South Dakota, Tennessee, Texas, Utah, Vermont, Virginia, Washington, West Virginia, Wisconsin, and Wyoming.
I love Herzing University and I'm proud to be a part of the Herzing family. I chose the human resource management program because I have always been interested in a career in human resources.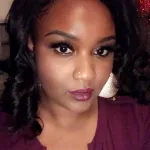 Business Program
Online Campus