Advance your career to Adult Gerontology Primary Care Nurse Practitioner (AGPCNP)
No matter where you are in your nursing career, Herzing University offers unique educational pathways for you to advance towards becoming an adult gerontology primary care nurse practitioner.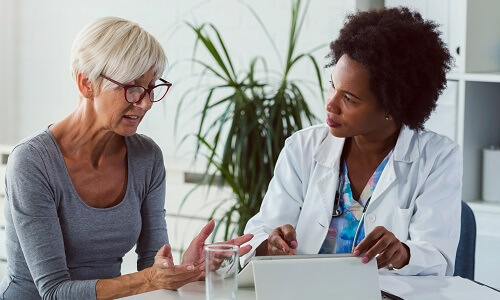 Program length: 20 months
Classes: View the curriculum
Credential earned: Master of Science in Nursing with a Concentration in Adult Gerontology Primary Care Nurse Practitioner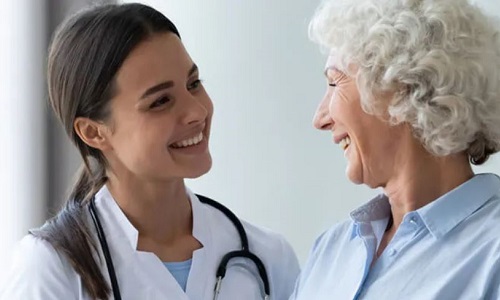 Program length: 24 months
Classes: View the curriculum
Credential earned: Master of Science in Nursing with a Concentration in Adult Gerontology Primary Care Nurse Practitioner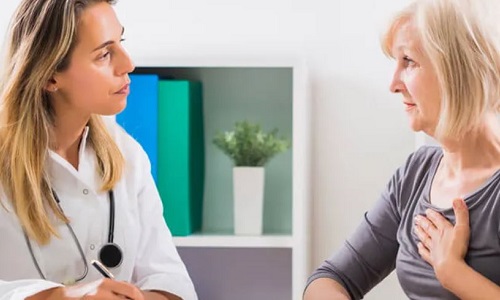 Program length: 20 months
Classes: View the curriculum
Credential earned: Post Master's Certificate in Adult Gerontology Primary Care Nurse Practitioner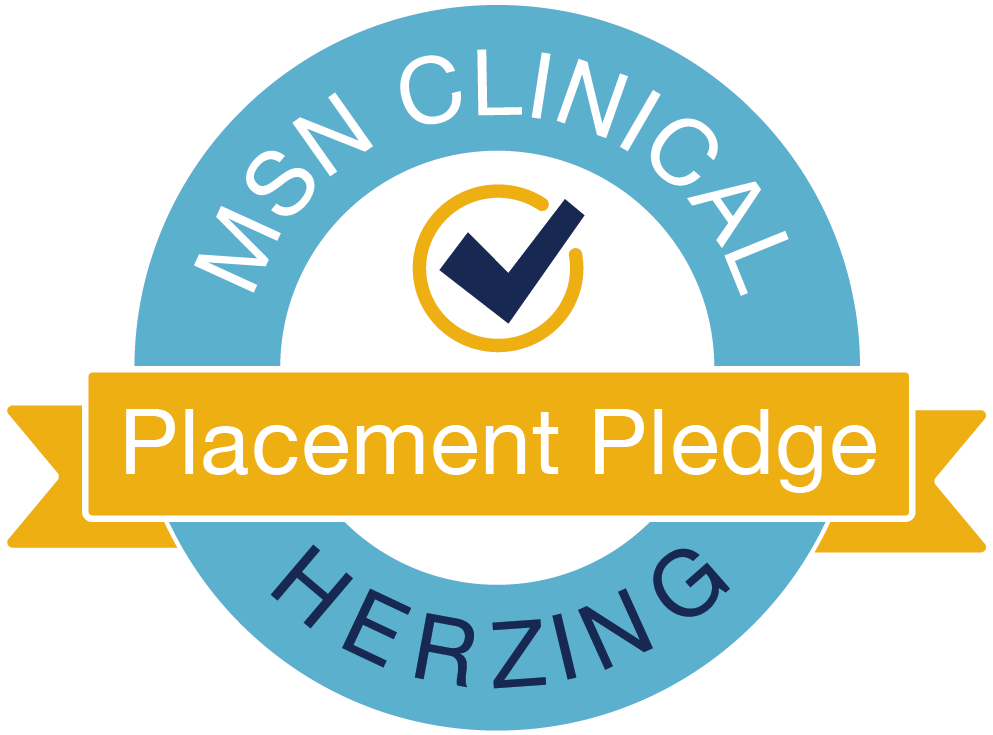 Your clinical placement is our pledge.
We understand securing clinical placement as part of an AGPCNP program is one of the biggest concerns students face. At Herzing, we offer guidance and support through our step-by-step Clinical Guidance Process to ensure you can get the clinical practice experiences you need.
As a Herzing student, we'll encourage you to find your own preceptor and clinical sites as there are many benefits to doing so. However, we provide extensive support should you find difficulty along the way. With Herzing, you are never on your own.
Because of our strong relationships with healthcare providers across the U.S. and our comprehensive Clinical Guidance Process, we are confident in our ability to help you find clinical placement. So much so that if you are unable to find a clinical site on your own, we pledge to step in and help you secure clinical placement.*
* Subject to terms and conditions outlined in the enrollment agreement.
Scholarship Opportunity
You may be eligible for the Herzing University Nurses Circle of Achievement Scholarship.
Eligibility requirements include a minimum GPA earned in your undergraduate nursing program, and maintaining a minimum GPA throughout the MSN program.
You can potentially earn 10% tuition reduction!
Tuition & Cost
Our goal is your career advancement. That's why we are always working to improve our curriculums and processes to make our nurse practitioner programs as affordable as possible while preparing you best for success in your work.
The cost of tuition for our AGPCNP/AGNP program options is $695 per credit. Overall cost can be reduced through transfer credit from prior college coursework, scholarships and grants, loans, VA and military benefits, and several additional options for financial aid.
With Herzing University, you are never alone, and we offer many options to help you invest in yourself, earn your master's degree in nursing and become an AGPCNP.
FAQ
Frequently Asked Questions
It can take roughly 3-5 years to go from non-nurse to NP through our program options but it depends on what education you've already earned and how quickly you want to progress.
This depends on the state in which you practice. Qualifying for NP school is not the same as qualifying for NP jobs. You may not need to be a Registered Nurse (RN) to qualify for an NP degree program, but some employers may require a minimum amount of RN experience from NP job applicants.
Sometimes hospitals form partnerships with schools like ours to provide employees with unique benefits should they choose to pursue an advanced nursing degree.
Employees of Herzing partners can potentially earn college credit for prior work or military experience, transfer existing credit, or earn a scholarship to make going back to school more affordable.
If you are currently an RN considering becoming a nurse practitioner, view our educational partnerships or check with your employer for potential possibilities.
According to 2020 data from the Bureau of Labor Statistics, nurse practitioners earn an average salary of $114,510 per year ($55.05 per hour).*
NPs specializing in adult gerontology in primary care may increase their earning potential by becoming board certified, gaining valuable experience and continuing their education.
No. To become a nurse practitioner, you will need to earn a Master of Science in Nursing (MSN) degree.
While both jobs involve outpatient primary care under the "general NP" umbrella, the biggest difference between AGNP and FNP is the patient population. FNPs are trained for family practice across the lifespan, including children, while AGNPs are trained only for the adult lifespan (adolescent through end of life).
Accreditation & Disclosures
1. The master's degree program in nursing and post-graduate APRN certificate program at Herzing University Madison are accredited by the Commission on Collegiate Nursing Education (http://www.ccneaccreditation.org). Herzing University is approved to offer programs in an online learning modality through association with the main campus in Madison, Wisconsin.
View Herzing University Accreditation and Approvals
Eligible states for enrollment: Alabama, Alaska, Arkansas, California, Colorado, Connecticut, Delaware, District Of Columbia, Florida, Georgia, Hawaii, Idaho, Illinois, Indiana, Iowa, Kansas, Kentucky, Louisiana, Maine, Maryland, Massachusetts, Michigan, Minnesota, Mississippi, Missouri, Montana, Nebraska, Nevada, New Hampshire, New Jersey, New Mexico, North Carolina, North Dakota, Ohio, Oklahoma, Pennsylvania, Rhode Island, South Carolina, South Dakota, Tennessee, Texas, Utah, Vermont, Virginia, West Virginia, Wisconsin.