Your career in business management IS possible
IACBE-accredited*
100% online classes you can take right at home
Transfer up to 91 approved credits into a bachelor's degree program
Choose an associate or bachelor's degree undergraduate path
Typical program length: 20-36 months, pending degree choice and eligible transfer credit
Earn dual credit towards an MBA degree program
Program
Blossom into a leader in the business world
Learn the skills and techniques necessary to best inspire innovation and facilitate positive change in an organization.
Herzing University's Business Management degree program is designed to teach the fundamentals of how business is done and what it takes to maintain a successful business.
Small class sizes with strong faculty support (14:1 student/faculty ratio)
Introduction to key business concepts: including accounting, finance, management, business law and more
Lay the groundwork for continued career growth and development: earn dual credit towards an MBA
Transfer-friendly: take advantage of eligible prior college credit to earn your degree faster
With Herzing University launching your career to the next level IS possible. Team up with a lifelong partner in learning who is eager to help you take the first step.
Classes Start November 2nd
Learn More Today
Follow your career pathway with Herzing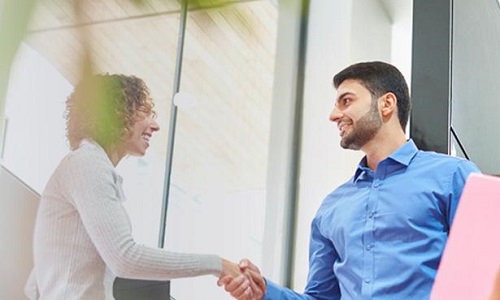 Earn an associate degree in less than 2 years and get your career in business rolling fast.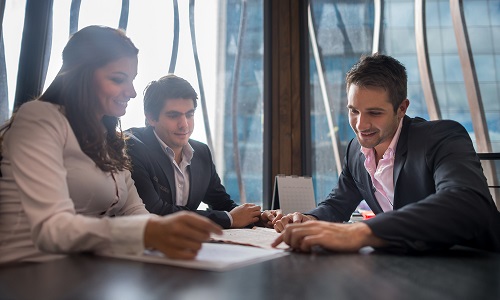 Get the foundational business education you need to get your first entry-level job and keep climbing.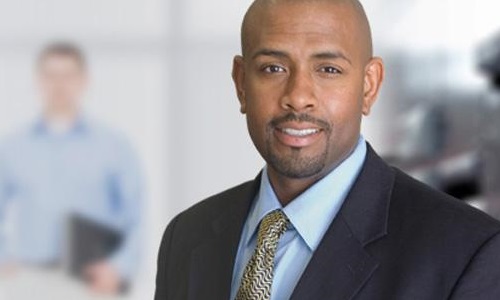 Earn an MBA with Herzing University and take your career to the next level as a leader in business.
Dual Credit
Save time and money by earning dual credit
Enroll in our bachelor's degree program and you can get a head start on earning a Master of Business Administration (MBA).
Qualifying undergraduate students who pursue a Herzing bachelor's degree in business management may apply up to 12 credits toward an MBA degree.
Business management graduates may choose one of several MBA concentrations, or consider our Dual Concentration option to add additional emphasis to your MBA credential.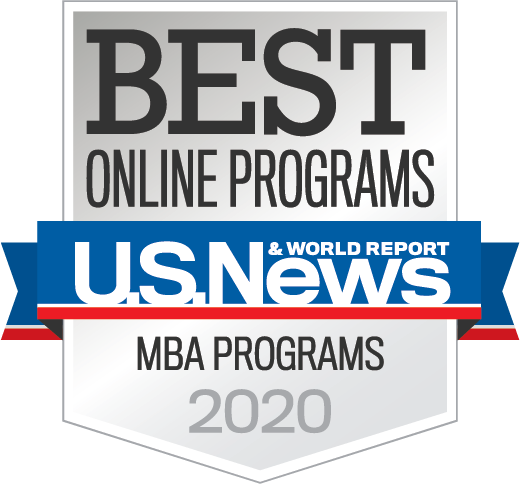 Ready to take the
next step

?
Enrollment fee WAIVED now through December 31st
Find out which degree program is right for you. Call 1-800-596-0724 to learn more about Herzing's programs.
Your career in business is built on your education
Earn a degree and you may become qualified for all sorts of exciting job opportunities in business management across many different industries.
Earning a degree in business management online can benefit anyone – from those working in customer relations or sales, directors and executives, or entrepreneurs. The skills you'll learn in Herzing's business classes – both online and on-campus – can readily apply to any industry, including finance, industry, manufacturing, healthcare and education.
Business Operations Manager Ranked #9 Best Business Jobs of 2020 by U.S. News & World Report
How can I advance my career? With Herzing University you may earn dual credit towards a Master of Business Administration (MBA). Choose one of six MBA concentrations (or an option for dual concentration) to shape a degree program perfect for the next big step forward in your career.
According to the Bureau of Labor Statistics (BLS), the demand for business and financial occupations is projected to rise 7% from 2018-2028, faster than the average across all U.S. occupations.
Now is a great time to earn an undergraduate degree in business management and build the educational foundation to join a growing field.
Business Management Degree Programs
Showing 5 programs for the Online campus
To learn more about this program, click the Request Info button to the right.
This bachelor's degree is designed to provide an understanding of the roles and responsibilities, functions, and challenges of today's entrepreneurs. Students will take classes to increase their knowledge and understanding of the importance of entrepreneurial law, social responsibility, product development, and innovation. The goal of the program is to provide students with the basic knowledge and skills necessary to start a small business or develop an existing business upon graduation. By the end of the program, students should be able to develop a comprehensive business plan, which includes a well-constructed financial and marketing component.
This program prepares individuals to apply integrated training, organizational development, career planning, and counseling skills to the design, management, and evaluation of programs to improve individual productivity, employability, job satisfaction, and organizational effectiveness. The program includes instruction in psychology, organizational behavior, principles of adult education, occupational counseling, skill testing and evaluation, program design, consulting practice, organizational development, and applications for issues such as training, management development, customer service, and lean management.
This bachelor's program is designed to prepare students with an understanding of the complex relationship between markets and customers and the practical and theoretical skills needed to market a product in a competitive business environment. The core components of the marketing program concentration are advertising, marketing on the internet, consumer behavior, marketing research, marketing strategy, new product development, international marketing, professional selling, and sales management.
This program prepares students with the necessary skills and academic knowledge for entry-level positions in various business enterprises. These career opportunities may be in areas such as accounting, accounts payable, accounts receivable, business administration, sales, marketing, and human resources.
Ready to get started?
Contact us to request more information
Herzing University allowed me to achieve my goals and obtain my degree while being a mom, a full-time employee and a wife.
Business Program
Online Campus