Become a billing and coding specialist online
| | |
| --- | --- |
| Accreditation | Accredited by the Higher Learning Commission |
| Program length | 10-20 months, depending on degree choice |
| Transfer credit | Up to 45 approved credits |
| Options | Choose your educational path: diploma and associate degree options available |
| Format | 100% online classes you can take right at home |
| Certification | Become eligible for several billing and coding certifications from NHA, AHIMA, and AAPC |
| Pathways | Discover bachelor's degree pathways to further your allied health college education |
Choose Your Pathway in Medical Billing & Coding
Medical billing and coding options include diploma and associate degree programs which prepare you for a career in insurance billing, coding, and medical records.
Our online programs provide fundamental knowledge and skills in outpatient and inpatient coding, medical terminology, revenue cycle, classification of diseases, ethics and professionalism, and much more.

Career-focused curriculum
Discover the crucial knowledge and skills required to succeed in your work and build a foundation for continued career growth.

Flexible schedule
You can take classes during the day or in the evening. We strive to be as flexible as possible for busy non-traditional students.

Virtual services
Access to extensive virtual services, including academic advising, tutoring, support services, technical support and library services.

Lifelong support
We support your ongoing career advancement by providing comprehensive, personalized student services with lifelong career coaching.

Rolling admissions
No application deadlines to worry about. Apply when you're ready and prepare to get started soon.
Classes Start May 8th
Learn More Today
Follow your career pathway with Herzing
Medical billing vs. coding
You may be considering a role as a medical billing and coding specialist. With enough education and experience you can potentially excel wearing both hats.
However, healthcare revenue cycle management takes both medical billing and medical coding—and the jobs are different.
There are separate career opportunities down both tracks, especially in regard to entry-level positions in larger institutions.
If you consider yourself more introverted (and not as enthusiastic about working with patients!) you may be a better fit for a dedicated medical coding program.
Certification eligibility
Our curriculum provides preparation for three top industry certification exams, among others:
Certified Billing and Coding Specialist (CBCS) from the National Healthcareer Association (NHA)
Certified Professional Coder (CPC) from the American Academy of Professional Coders (AAPC)
Certified Coding Specialist (CCS) from the American Health Information Management Association (AHIMA).
Every employer has their own requirements for certifications when evaluating for new hires. Becoming certified can really help your resume stand out from the rest.
The training you receive as a student in our diploma or degree program can help you qualify for many additional certifications in the field of billing and coding. Our goal is to help you discover the career path that's right for you. Earning industry certifications is a great way to emphasize your specialty.1
Additional certifications
After completing the program, you can also become eligible for several other billing and coding certifications:i
Certified Professional Biller (CPB)
Certified Coding Associate (CCA)
Certified Coding Specialist-Physician (CCS-P)
Certified Outpatient Coder (COC)
Certified Inpatient Coder (CIC)
i. Preparation for these specific certification exams is not part of our curriculum. But your training can help you qualify for certifications in areas of your choosing.
Your billing and coding career begins here
Step one to pursuing a career in medical billing and coding is getting educated. There are many job possibilities in the field, including unique jobs in either billing or coding, or hybrid positions covering both specialties. Our goal is to provide you with a tailored educational pathway, leaving you free to pursue the best career path for you.
Job possibilities in billing and coding include (titles vary by employer):
Medical Biller
Medical Coder
Medical Billing Specialist
Inpatient/Outpatient Coder
Medical Billing Specialist
How can I advance my career? Healthcare offers many options for career advancement beyond billing and coding. Degree pathways with Herzing University include health sciences, healthcare administration, and health information management.
According to the Bureau of Labor Statistics, employment of medical records and health information technicians is expected to rise 9% from 2020-2030, faster than the average across all U.S. occupations.*
Position yourself well for career growth in the field of medical billing and coding. Your first step is earning the education you need to compete for the job you really want.
FAQ
Frequently Asked Questions
Medical billers are an important part of the healthcare revenue cycle management process. Medical billers work with medical coders to ensure that providers are paid appropriately for medical services rendered. Billers are responsible for:
Sending information to the appropriate patients, insurance companies, doctors and medical facilities
Processing insurance claims for billing and pursuing payment
Following claims to ensure reimbursement is occurring
There isn't always a firm requirement for license or certification, and there are no state requirements. Requirements will vary by employer. However, earning certification to become a Certified Billing and Coding Specialist (CBCS) can help you earn an edge over the competition and get the job you really want.
While software can automate certain tasks in a medical biller's day-to-day workflow, there is still need for the human element in the medical billing process, including case-by-case decision making and interpersonal communication.
According to the Bureau of Labor Statistics (BLS), employment for billing and posting clerks is expected to increase 3% from 2020-2030.*
Herzing University offers several undergraduate healthcare degree and diploma options that you may earn online, in addition to medical coding and billing:
Each program is positioned uniquely to build a foundation for you to pursue the type of job in healthcare you're looking for—whether it's directly caring for patients, focusing on day-to-day administrative tasks or leading the way in a managerial role.
Your first step is to get educated. Enrolling in one of Herzing's billing and coding program options will put you on track to graduate with the education you need in 10-20 months.
We are your lifelong learning partner—ready to help you take the first big step towards your new career in healthcare.
With enough experience in the field, many medical billers may find jobs with the option to work from home. However, it can be difficult to find entry-level work-from-home positions. Expect to work your way towards qualifying for these competitive positions after graduating with a degree or diploma.
As a medical insurance billing specialist, you can typically expect a 40-hour work week in an office environment such as a healthcare facility or agency setting. Full-time Medical Insurance Billing Specialists may receive a comprehensive benefit package that includes health insurance, paid vacation, and a retirement savings plan such as profit-sharing or 401(k). Some employers have part-time opportunities available as well.
Yes!
The Herzing University Insurance Billing and Coding Specialist program features 100% online coursework with an optional internship or search project.
You can find an estimate for our medical billing and coding program options by using the Herzing University Tuition Wizard.
Our goal is to provide you with an affordable, career-focused education. We have many options for financial aid, including grants, scholarships, loans or student employment.
Medical Billing and Coding Degree Programs
Showing 2 programs for the Online campus
To learn more about this program, click the Request Info button to the right.
To learn more about this program, click the Request Info button to the right.
Ready to get started?
Contact us to request more information
Accreditation
Accreditation & Disclosures
1. Certification in this program is not a state requirement.
Herzing University is accredited by the Higher Learning Commission (hlcommission.org), an institutional accreditation agency recognized by the U.S. Department of Education.
View Herzing University Accreditation and Approvals
Eligible states for enrollment: Alabama, Alaska, Arizona, Arkansas, California, Colorado, Connecticut, Delaware, District Of Columbia, Florida, Georgia, Hawaii, Idaho, Illinois, Indiana, Iowa, Kansas, Kentucky, Louisiana, Maine, Maryland, Massachusetts, Michigan, Minnesota, Mississippi, Missouri, Montana, Nebraska, Nevada, New Hampshire, New Jersey, New Mexico, New York, North Carolina, North Dakota, Ohio, Oklahoma, Oregon, Pennsylvania, Rhode Island, South Carolina, South Dakota, Tennessee, Texas, Utah, Vermont, Virginia, Washington, West Virginia, Wisconsin, and Wyoming.
* Bureau of Labor Statistics (BLS), U.S. Department of Labor, Occupational Outlook Handbook 2021. BLS estimates do not represent entry-level wages and/or salaries. Multiple factors, including prior experience, age, geography market in which you want to work and degree field, will affect career outcomes and earnings. Herzing neither represents that its graduates will earn the average salaries calculated by BLS for a particular job nor guarantees that graduation from its program will result in a job, promotion, salary increase or other career growth.
Herzing University helped me succeed in earning my degree and the program also successfully prepared me for my coding certification exams. I look forward to continuing my new career journey in this ever-growing field of health information management.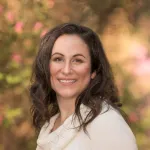 Healthcare Program
Online Campus