Post Master's Certificate
Post Master's PNP
Online Pediatric NP Certificate
Post Master's Certificate
Post Master's PNP
Online Pediatric NP Certificate
Take your next career step with Herzing
| | |
| --- | --- |
| Accreditation | CCNE accredited,1 Accredited by the Higher Learning Commission |
| Requirement | Graduate degree in nursing required for admissions |
| Paying for school | Scholarships and financial aid available for those who qualify; transfer credit from prior college coursework to reduce cost and time |
| Clinicals | 585 clinical hours - we pledge your clinical placement |
| Certification | Prepare for the Certified Pediatric Nurse Practitioner – Primary Care (CPNP-PC) certification exam from the Pediatric Nursing Certification Board (PNCB). |
| QuickPaths | Transfer credit, stackable credentials, and adaptive learning technology build a faster pathway to a higher education with Herzing University |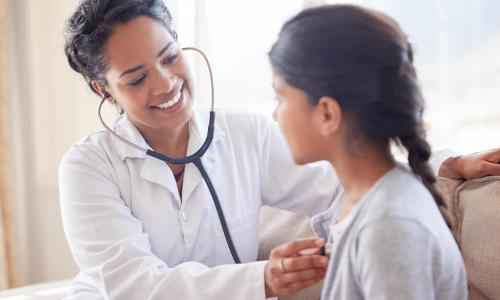 Overview: Post Master's Pediatric NP Program
The Post Master's Certificate in Pediatric Nurse Practitioner is a 33-credit post-graduate program which prepares you for a career as a PNP. The online post-graduate certificate program provides students with fundamental knowledge and skills in advanced pathophysiology and pharmacology, healthcare of infants, children, and adolescents, PNP clinical decision-making, health promotion, and much more.

Career-focused curriculum
Discover the crucial knowledge and skills required to succeed in your work and build a foundation for continued career growth.

Flexible schedule
We work hard to help you maintain school-life balance, striving to be as flexible as possible for busy non-traditional students.

Virtual services
Access to extensive virtual services, including academic advising, tutoring, support services, technical support and library services.

Lifelong support
We support your ongoing career advancement by providing comprehensive, personalized student services with lifelong career coaching.

Rolling admissions
No application deadlines to worry about. Apply when you're ready and prepare to get started soon.
Post Master's PNP program classes & curriculum details
All didactic (lecture-style) classes are delivered online with an additional 585 hours of clinicals, which are distributed across several required courses.
Clinical and contact hours are crucial to build upon academic study and apply what you've learned in a real practice environment to fully prepare you for success as a PNP right from the start.
| Program | Monthsi | Credits |
| --- | --- | --- |
| Post Master's Certificate in Pediatric Nurse Practitioner (PMCPNP) | 20 | 33 |
i. Average number of months for students to complete program.
Tuition & Cost
Tuition & Cost
The cost of tuition for the post master's PNP program is $735 per credit.
You can potentially earn even greater savings by transferring credit from prior college coursework, applying for financial aid, or potential partnership opportunities through your employer.
Our goal is your career advancement. That's why we are always working to improve our curriculum and processes to make our program as affordable as possible while preparing you best for success in your work.
Scholarships & Financial Aid
With Herzing University, you are never alone, and there are many options to help you invest in yourself and earn your post master's certificate in nursing.
Military/Veteran Discounts
Veterans, Active Duty U.S. Servicemembers, and spouses may qualify for a 10% tuition discount or tuition reduction to $250 per credit.
Post Master's PNP program enrollment requirements
Enrollment in the post master's certificate nursing program is open to registered nurses who:
Hold a Master of Science in Nursing degree from an accredited university or college
Hold a current, active and unrestricted license as a registered nurse in the state in which they live (Note: Holding a multi-state, compact state license and being a resident in a compact license state will be deemed to have met this requirement).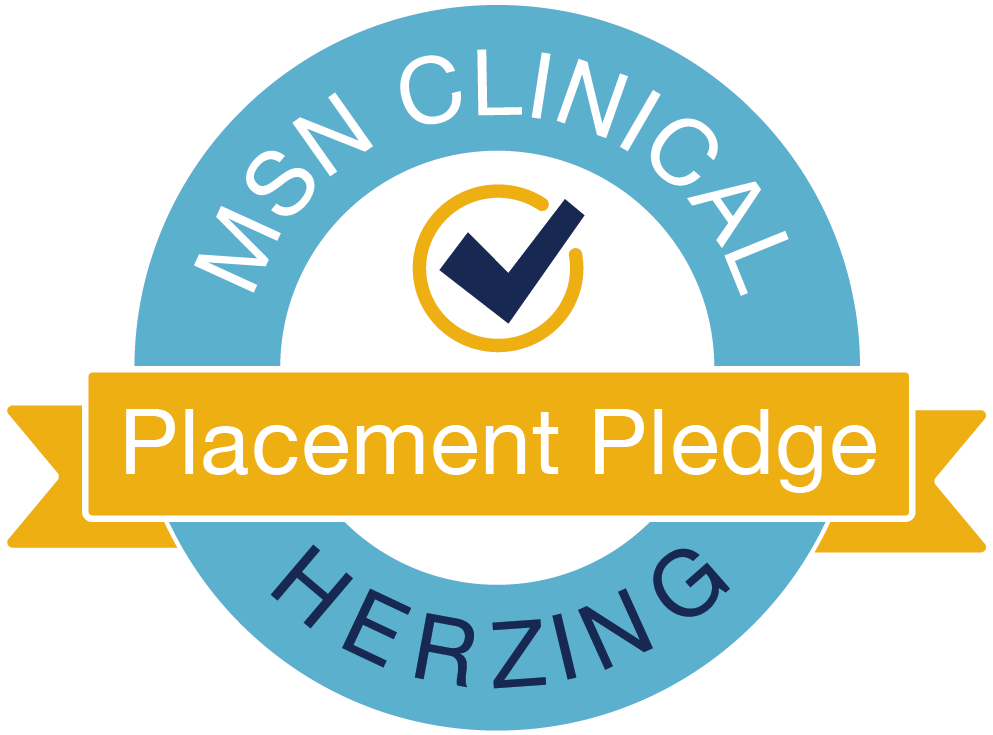 Your clinical placement is our pledge.
We understand securing clinical placement as part of the post master's PNP program is one of the biggest concerns students face. At Herzing, we offer guidance and support through our step-by-step Clinical Guidance Process to ensure you can get the clinical practice experiences you need.
As a Herzing student, we'll encourage you to find your own preceptor and clinical sites as there are many benefits to doing so. However, we provide extensive support should you find difficulty along the way. With Herzing, you are never on your own.
Because of our strong relationships with healthcare providers across the U.S. and our comprehensive Clinical Guidance Process, we are confident in our ability to help you find clinical placement. So much so that if you are unable to find a clinical site on your own, we pledge to step in and help you secure clinical placement.*
* Subject to terms and conditions outlined in the enrollment documents.
Advance your practice as a PNP
You can take your nursing career in a rewarding new direction by becoming a pediatric nurse practitioner. Your prior master's degree in nursing can help shorten the bridge on this new, exciting specialty pathway.
The PMC-PNP curriculum emphasizes primary care skills to prepare you to become a primary caregiver and form long, meaningful relationships with pediatric patients—from infancy through adolescence and even beyond.
We offer several post master's certificates in nursing to provide graduate level pathways you need to pursue the nursing career you've always wanted.
According to the Bureau of Labor Statistics, nurse practitioners earn an average salary of $124,680 per year ($59.94 per hour).*
Employment of nurse practitioners is expected to rise 45% from 2022-2032, much faster than the average across all U.S. occupations.*
Enroll in a post master's certificate program and prepare to join one of the fastest-growing careers in the United States.
FAQ
Frequently Asked Questions
Sometimes hospitals form partnerships with schools like ours to provide employees with unique benefits should they choose to pursue an advanced nursing degree.
Employees of Herzing partners can potentially earn college credit for prior work or military experience, transfer existing credit, or earn a scholarship to make going back to school more affordable.
If you are currently an RN considering becoming a nurse practitioner, view our educational partnerships or check with your employer for potential possibilities.
Current RNs can potentially become a pediatric nurse practitioner in 2-3 years.
Associate degree RNs can complete our Accelerated RN to MSN-PNP program in as few as 28 months
Bachelor's degree RNs can earn an MSN-PNP in as few as 24 months, or 2 years
Master's degree RNs can earn a post master's certificate in as few as 20 months
For those who have yet to become an RN, you'll need additional time to first earn an associate, bachelor's, or master's degree in nursing before pursuing an MSN.
According to the Bureau of Labor Statistics, nurse practitioners across all specialties earn an average salary of $124,680 per year ($59.94 per hour).* Average pay can vary based on many different factors including prior experience, type of medical institution, state of employment, and much more
This will depend largely on the board of nursing stipulations in your state. In some instances, it may be permissible for PNPs to see patients past the 18-21 age range who are typically transitioning from pediatric to adult care.
A pediatric nurse practitioner (PNP) is a specialized Advanced Practice Registered Nurse (APRN) who cares for newborns, infants, toddlers, adolescents, and young adults.
Because their patients range in age from infants to young adults, PNPs work with both the patient and their family to provide the right resources and care, including education and emotional support.
Learn more about the general roles and responsibilities of pediatric nurse practitioners.
According to the Bureau of Labor Statistics, jobs for nurse practitioners are expected to grow by 45% from 2022-2032.* Given the projected growth in the baby-boom population the need for advanced medical care is expected to rise, and nurse practitioners will continue to be leaned on as primary contributors in this level of healthcare.
While there are many different types of nurses who work with the pediatric patient population, there are two specific types of pediatric nurse practitioners: primary care pediatric NPs (PNP-PC) and acute care pediatric NPs (PNP-AC).
The PNCB Pediatric Nursing Demographic Report, published in December 2022, states there were 20,254 certified CPNP-PC professionals and 4,419 certified CPNP-AC professionals. Most CPNP-PCs work in private practice, while most CPNP-ACs work in inpatient treatment at children's hospitals.
Working with kids can be incredibly rewarding—particularly for primary care pediatric NPs who can help their patients have a healthy childhood and grow from infancy, through adolescence, and into adulthood.
Even within pediatrics alone you'll encounter great patient diversity in the age range from birth to roughly 21 years old. Every day will bring new challenges with young people at different stages of development and health issues for you to solve.
Kids are fun!—and some of the most determined, impressive patients you'll ever work with.
Post Master's Certificate - Pediatric Nurse Practitioner Degree Programs
Showing 1 programs for the Online campus
To learn more about this program, click the Request Info button to the right.
Ready to get started?
Contact us to request more information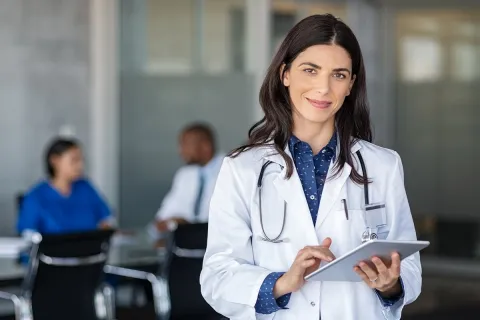 Choose your NP pathway
Considering all of your options for nurse practitioner specialties?
Herzing University offers multiple nurse practitioner programs for current nurses holding an associate, bachelor's, or master's degree in nursing.
Our goal is to help you walk your career path no matter where you are, or where you want to go.
Explore Herzing NP programs
Accreditations & Disclosures
1. The post-graduate APRN certificate program at Herzing University Madison is accredited by the Commission on Collegiate Nursing Education (http://www.ccneaccreditation.org). Herzing University is approved to offer programs in an online learning modality through association with the main campus in Madison, Wisconsin. ​
Herzing University is accredited by the Higher Learning Commission (hlcommission.org), an institutional accreditation agency recognized by the U.S. Department of Education.
Not all programs are approved in all states. Individuals considering the Post Master's Certificate Pediatric Nurse Practitioner (PNP) program should be aware that state requirements for availability of required clinical courses and eligibility to apply for licensure as a pediatric nurse practitioner vary from state to state. Applicants should check with their applicable state board of nursing before enrolling in any graduate nursing program.