Associate Degree
Dental Assisting
Associate Degree Program - Minneapolis, MN
Associate Degree
Dental Assisting
Associate Degree Program - Minneapolis, MN
Earn an associate degree in dental assisting with Herzing University
| | |
| --- | --- |
| Accreditation | CODA accredited,1 Accredited by the Higher Learning Commission |
| Hybrid track | Choose on-campus classes or our unique Hybrid Track, offering online delivery of main program coursework; available through our Minneapolis campus |
| Transfer credit | Up to 51 approved credits |
| Career prep | Graduates will be prepared to sit for the Dental Assistant State Licensure Exam (DASLE) (MN), Jurisprudence Exam (MN), and the Certified Dental Assistant (CDA®) exams to become a Licensed Dental Assistant (LDA) in the State of Minnesota and become a Certified Dental Assistant (CDA®) through the Dental Assisting National Board (DANB). |
| QuickPaths | Transfer credit, stackable credentials, and adaptive learning technology build a faster pathway to a higher education with Herzing University |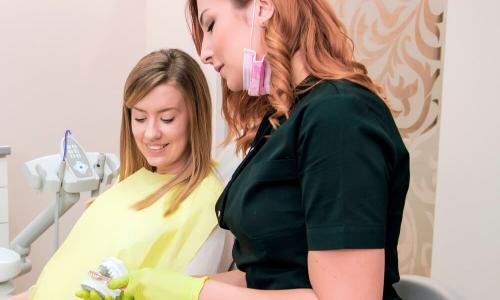 Overview: Dental Assisting Associate Degree Program
The Associate of Applied Science in Dental Assisting degree is a 68-credit undergraduate program which prepares you for a career as a dental assistant. The degree program in Minneapolis, MN provides students with fundamental knowledge and skills in pre-clinical dental assisting, dental science, radiology, and more, with additional required gen ed courses.

Career-focused curriculum
Discover the crucial knowledge and skills required to succeed in your work and build a foundation for continued career growth.

Flexible schedule
Hybrid delivery allows you to complete some coursework online on your schedule. We work hard to help you maintain school-life balance.

Experienced faculty
Get face-to-face instruction from experienced and credentialed faculty with real-world success in the field.

Lifelong support
We support your ongoing career advancement by providing comprehensive, personalized student services with lifelong career coaching.

Rolling admissions
No application deadlines to worry about. Apply when you're ready and prepare to get started soon.
Curriculum
Classes & curriculum details
Discover the knowledge and skills to excel as a dental assistant and build a strong foundation to continue advancing your career in the future.
Our career-focused CODA accredited1 associate degree curriculum combines core dental assisting courses with online general education courses to provide you with the well-rounded college education necessary to succeed in your unique career path.
| Program | Monthsi | Credits |
| --- | --- | --- |
| Associate of Applied Science in Dental Assisting | 20 | 68 |
*Average number of months for students to complete program
Required Courses
All courses, 45.00 semester credit hours, are required.
DS 101 - Chairside Assisting I 4.00
This course introduces the student to the fundamentals of working in a dental office as a chairside assistant. The student will be introduced to dental terminology, oral anatomy, and oral tissue examination that will be utilized in patient charting. It introduces concepts and techniques of basic equipment use and maintenance, four-handed dentistry, oral evacuation, isolation techniques, beneficial ergonomics, and basic instrument identification and transfer. Students will utilize oral communication skills to instruct patients in proper oral hygiene and preventive dentistry. It also will provide the students with basic nutritional concepts and their practical applications.
DS 102 - Pre-Clinical Dental Assisting 4.00
This course will introduce the student to the health and safety considerations for basic infection control, dental emergencies and the disease process, including infectious diseases and disease transmission. Topics include occupational safety, personal protection, exposure control, infection control, sterilization and disinfection techniques, hazard and bloodborne pathogens standards, and waste disposal as defined by governmental agencies such as OSHA, CDC, and EPA. This course will also discuss the prevention and treatment of common medical emergencies experienced in the dental office. The student will have a basic understanding of the classification, administration, and use and effects of drugs commonly used in a dental office.
DS 105 - Dental Communications 1.00
This course is designed to develop the student's oral and written communications skills for use in the dental office. Students will prepare and present a speech on subjects related to dentistry. Various topics include understanding patient behavior, psychology in the dental office, professional boundaries, and stress management. Through lecture, discussion, and individual and small group presentations, the student will become more confident in communicating with others.
DS 107 - Dental Materials 3.00
This course is designed to provide the student with the knowledge of dental materials commonly utilized in the general dentistry office. Topics include the chemical and physical properties of and uses, types and applications for a wide variety of common materials used in the dental office. These include gypsum, impression materials, acrylics and/or thermoplastics, waxes, dental cements, and restorative materials. Students will become familiar with laboratory procedures that are commonly performed in the dental office including but not limited to assisting with and/or applying bases, liners and bonding agents, placing, fabricating, and removing provisional restorations, assisting with a direct permanent restoration, preliminary restorations and cleaning and polishing removable dental appliances. Students gain practical experience by manipulating materials and working with dental lab equipment.
DS 108 - Dental Science 4.00
This course provides an overview of general anatomy and functions including a basic understanding of the common disease process and pathological conditions. Emphasis is given to a comprehensive overview of oral, head, and neck anatomy and function. Oral pathology, oral histology and oral embryology are covered as well. The effects of anesthesia on the nervous and circulatory systems as related to dental procedures is covered.
DS 110 - Expanded Functions I 4.00
This course introduces and expands on a variety of functions that may be required of a dental assistant. It covers both didactic and laboratory training in the following areas: placement and/or removal of a rubber dam, taking impressions for casts, custom tray fabrication, taking bite registrations, utilizing matrix retainers, bands and wedges and removing excess cement or bonding agents. Where graduates of a CODA-accredited program are authorized to perform additional functions defined by the program's state-specific dental board or regulatory agency, this course will include content related to placement of gingival retraction agents, performing orthodontic functions, placing and removing periodontal dressing, removal of sutures and removal of cement. Didactic and lab/preclinical experience will be gained in the process of fabricating casts, temporary crown and/or bridges, and the functions used in orthodontics such as placement of ligature ties, preselecting orthodontic bands, separators, cutting arch wires and removal of loose bands or brackets.
This course will provide the student with the necessary background knowledge of ionizing radiation including the following: history of dental radiography; image and x-ray production; radiation safety; patient and operator protection and quality assurance. Students will use paralleling and bisecting techniques to produce images. The advantage and disadvantage of each of those techniques will be discussed. Errors in exposure, developing and mounting will be addressed. Students will be given the opportunity to expose, process, mount and evaluate for diagnostic value films/images on a variety of patients. The procedural techniques for exposing extraoral accessory films utilized in dental offices will be introduced.
DS 121 - Advanced Expanded Functions 4.00
Where graduates of a CODA-accredited program are authorized to perform additional functions defined by the program's state-specific dental board or regulatory agency, this course will provide content for didactic and laboratory/clinical competence in monitoring and/or administering Nitrous Oxide-Oxygen analgesia, performing restoration polishing, placing pit and fissure sealants, polishing the coronal surfaces of the teeth, applying fluoride agents, placing and/or removing the rubber dam, applying topical anesthetic, fluoride, medications and desensitizing agents. The cause, manifestations and removal of stains will be addressed. The student will also gain competence in taking impressions for casts and appropriate bite registrations, removing excess cement, placing and removing separators, etching appropriate enamel surfaces, and applying and adjusting pit and fissure sealants.
DS 152 - Chairside Assisting II 5.00
In this course, the student will be taught the role of the dental assistant in different specialty areas in dentistry, specifically: endodontics, oral surgery, prosthodontics, periodontics, and pediatric dentistry. Through lecture and instrument identification, the student will become familiar with the procedures and instruments used in each specialty. Current concepts of chairside assisting in general dentistry, as well as dental specialties, are presented with emphasis on the utilization of the dental assistant. Chairside Assisting II includes a clinical rotation where each student is introduced to a general office for observation and practical experience in chairside assisting. The rotation will provide the student with the opportunity to experience and participate in the duties of a dental assistant in a clinical setting.
DS 204 - Dental Management 2.00
In this course, the student will be introduced to the responsibilities of office management and the administrative assistant, including scheduling and appointment control, patient and business records management, filing, recall systems, financial transactions, telephone technique and etiquette, dental insurance, inventory control, and application of dental practice management software. Information regarding patient rights and privacy under the Federal Health Insurance Portability and Accountability Act of 1996 (HIPAA) will also be discussed.
DS 207 - Dental Ethics and Jurisprudence 2.00
This ethics and jurisprudence course is designed to prepare the student for their internship experience as well as the appropriate state and/or national certifications. This course provides information on the ethical, legal, and professional experiences and obligations of the dental assistant as a member of the dental healthcare team. Students will receive information on a variety of topics representative of the dental assisting profession. Topics will include, but are not limited to, the following: ethical behaviors, professional associations, legal terminology, patient rights and responsibilities, and assistant-related responsibilities. Rules and statutes published and enforced by the state dental board will be covered. Ethics and Jurisprudence is a course that aids the student in combining their didactic training and professional development skills in preparation for a comprehensive examination and entry-level employment.
DS 294 - Dental Assisting Internship 7.00
During the internship clinical phase of training, the student will experience various aspects of working in a private dental office, group dental practice, or specialty dental office. The internship will provide the student with the opportunity to experience and participate in the duties of a dental assistant in a clinical setting at an entry level. Areas such as treatment room preparation, infection control procedures, four-handed dentistry, front office procedures, laboratory procedures, and expanded functions will be emphasized. Students will learn by observing experienced dental office personnel and participating in a clinical setting under close supervision of trained healthcare professionals. Students will use self-evaluation techniques to enhance their understanding and learning.
Required Courses in General Education
Students enrolled in this associate degree must complete a minimum of 21.00 semester credit hours in general education distributed among the following disciplines. Refer to the General Education section of the catalog for Herzing University courses that would satisfy these requirements. * 9.00 Semester Credit Hours in Communication 3.00 Semester Credit Hours in Humanities (must include 3 semester credit hours of cultural diversity) 3.00 Semester Credit Hours in Mathematics 3.00 Semester Credit Hours in Social or Behavioral Science 3.00 Semester Credit Hours in Science * Transfer students may transfer courses that are within 1.00 semester credit hour of the courses listed above to meet these discipline requirements. Any resulting deficiency in the total of 21.00 semester credit hours required in general education may be made up with general education electives from any of the listed disciplines.
Personal and Professional Development Courses
2.00 semester credit hours are required.
PD 121 - Professional Development I 1.00
This course is designed to introduce students to methodologies that will prepare them for academic and professional success.  Topics include but are not limited to Canvas support, student support services, e-books, university policies, resumes, self-reflection, time management, goal setting, and strategies for anxiety reduction.
PD 202 - Professional Development II 1.00
This course provides an opportunity for students to critically examine their skills and develop a plan to further their career and own financial literacy. Topics include research, job searching, developing career documents, refining interview and communication skills, and creating a personal budget.
Choose how you learn with Herzing
We strive to provide maximum flexibility for students, because we know everyone learns differently and there is no one-size-fits-all approach to education. Our associate degree program is designed for you.
That's why we offer multiple delivery options for our dental assisting program:
On-campus classes. Take all courses in-person at our campus in Minneapolis, Minnesota.
Hybrid Track. Take main coursework online, and complete laboratory and clinical coursework at our state-of-the-industry dental clinic in St. Louis Park (1 or 2 weekends per month).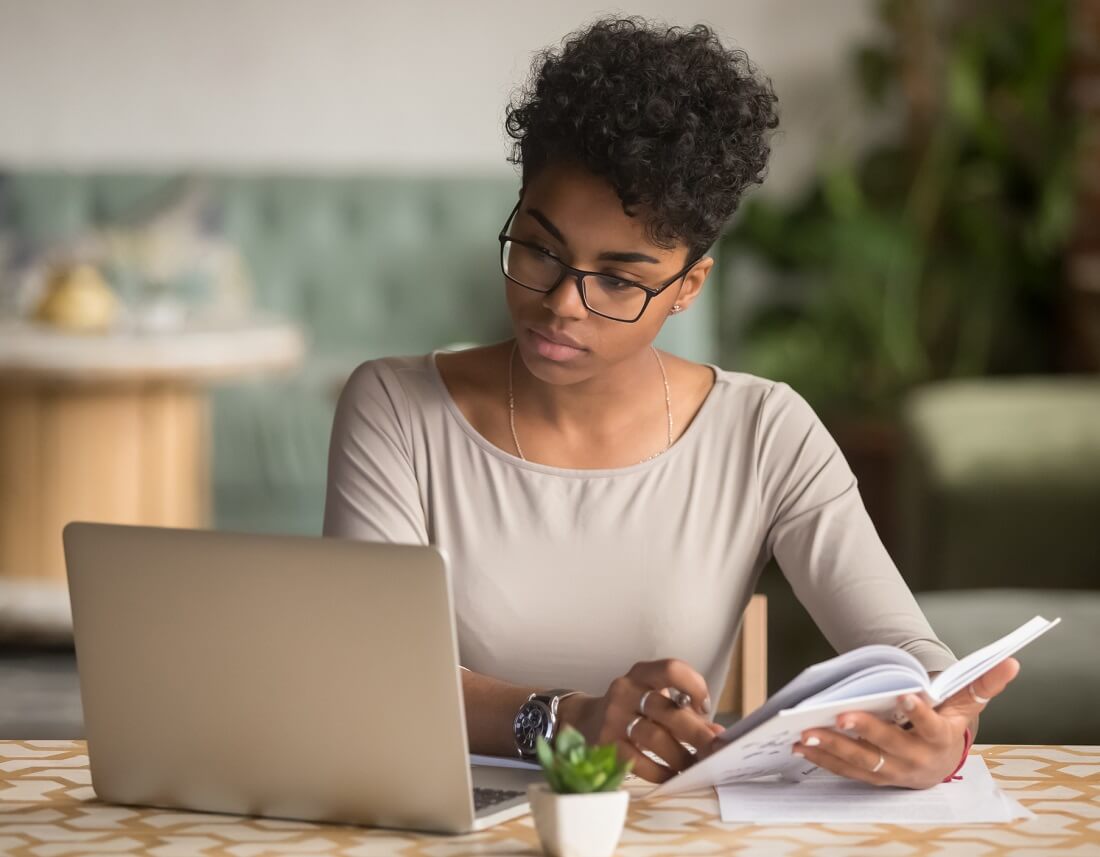 Tuition & Cost
Tuition & Cost
When you accept the 10% tuition discount from our Financial Commitment Scholarship, the cost of tuition for the Associate of Science in Dental Assisting program is $464 per credit.1
You can potentially earn even greater savings by transferring credit from prior college coursework, applying for financial aid, or potential partnership opportunities through your employer.
Our goal is your career advancement. That's why we are always working to improve our curriculum and processes to make our program as affordable as possible while preparing you best for success in your work.
 Scholarships & Financial Aid
You may be eligible for multiple scholarships and grants, both through Herzing University and several national scholarship websites.
 Military/Veteran Discounts
Veterans, Active Duty U.S. Servicemembers, and spouses may qualify for a 10% tuition discount or tuition reduction to $250 per credit.
i. Financial Commitment Scholarship eligibility requirements: Recommended that students limit student loan borrowing to only what is needed to cover the cost of tuition and fees. Students may borrow up to $2,000 in student loans in excess of tuition and fees to cover their cost of attendance and retain eligibility for this scholarship. Excess loan eligibility dependent on individual student situation.
Requirements
Dental assisting program enrollment requirements
Prerequisites to enroll in the Herzing University Dental Assisting associate degree program include:
Completion of a high school diploma, GED or equivalent
Meet and interview with a Herzing University admissions advisor
Complete an enrollment application
Associate of Applied Science in Dental Assisting Degree Programs
Showing 1 programs for the Online campus
The goal of the dental assisting program is to train the student to become a productive member of the dental health team. This includes preparing the student for a variety of duties performed by the dental assistant in the contemporary dental office, including chairside assisting, laboratory procedures, administrative duties, and expanded functions. Our ultimate goal is to prepare students to successfully gain entry-level employment as a dental assistant.
Ready to get started?
Contact us to request more information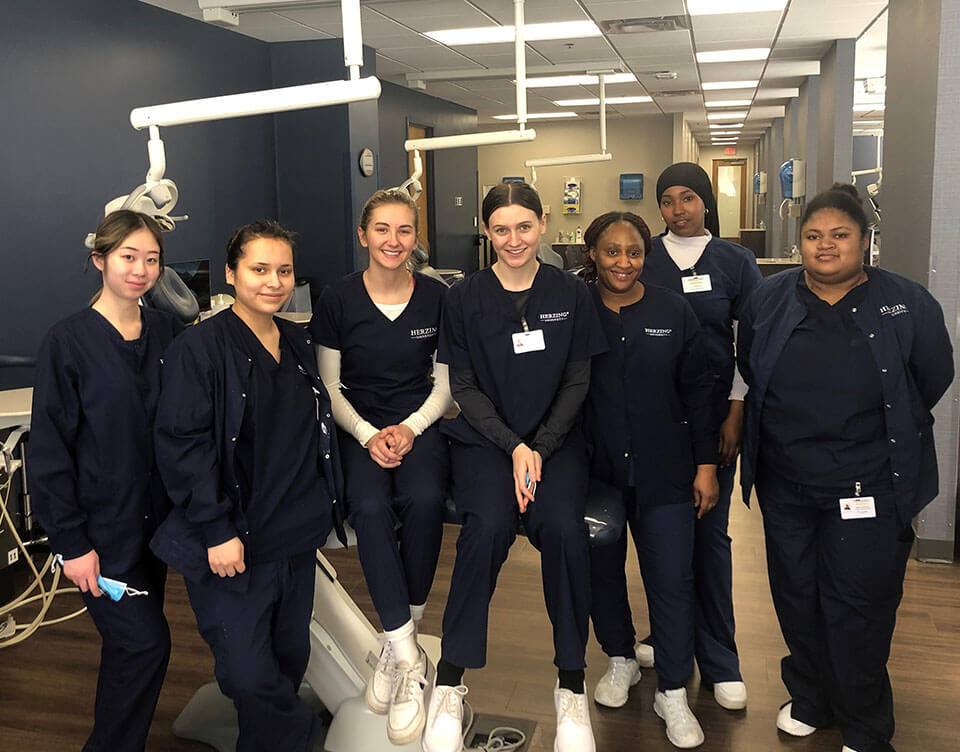 Come visit our campus in Minneapolis, Minnesota to learn more about Herzing's dental assistant program and how we can help you reach your career goals.
Herzing University - Minneapolis
435 Ford Road
St. Louis Park, Minnesota 55426
 (612) 360-2484
View all Minneapolis degree programs.
Accreditation & Disclosures
Accreditation & Disclosures
1. The Associate of Applied Science in Dental Assisting and the Diploma in Dental Assisting programs are accredited by the Commission on Dental Accreditation. The Commission is a specialized accrediting body recognized by the United States Department of Education. The Commission on Dental Accreditation can be contacted at (312) 440-4653 or at 211 East Chicago Avenue, Chicago, IL 60611-2678.  The Commission's web address is: http://www.ada.org/en/coda. Consequently, graduates are eligible to take the examinations leading to certified dental assistant (CDA®) certification through the Dental Assisting National Board (DANB).
Herzing University is accredited by the Higher Learning Commission (hlcommission.org), an institutional accreditation agency recognized by the U.S. Department of Education.
View Herzing University Accreditation and Approvals
* Bureau of Labor Statistics (BLS), U.S. Department of Labor, Occupational Outlook Handbook 2022. BLS estimates do not represent entry-level wages and/or salaries. Multiple factors, including prior experience, age, geography market in which you want to work and degree field, will affect career outcomes and earnings. Herzing neither represents that its graduates will earn the average salaries calculated by BLS for a particular job nor guarantees that graduation from its program will result in a job, promotion, salary increase or other career growth.