Problem: Navigating A Nursing Career Move
For the children at Royal Family Kids Camp (RFK) in New Berlin, WI, Herzing-Brookfield nursing students are practically family.
RFK's week-long summer camp sessions provide support for foster children who are victims of abuse, abandonment or neglect. Herzing-Brookfield's bachelor of science in nursing (BSN) students are frequent volunteers, offering health education, care and mentorship for children who might not otherwise have positive role models in their lives.
Nabeela Rehan, one of Herzing's first camp volunteers, remembers the experience as a significant turning point in her nursing career.
After eight years as a certified nurse's assistant (CNA), Rehan enrolled in Herzing's bachelor of science in nursing program, hoping to advance her career by becoming a BSN-RN.
"I loved my job and I knew that nursing was the right career for me," she recalled. "I enjoyed working with patients, so I wanted to pursue a role that would allow me to be more hands-on."
Herzing was an ideal fit for Rehan. Community-based volunteer and clinical work is a central component of the BSN program, allowing Herzing nursing students to gain real-world experience in patient care.
Rehan was hesitant when Clinical Nurse Educator, Joan Neave, recommended RFK as a clinical opportunity. She didn't know much about working with children, especially counseling children who had experienced emotional trauma.
Rehan knew that taking the next step in her nursing career would also require her to spend time outside of her comfort zone. After all, nurses work with patients of all ages, and a holistic approach to patient care includes tending to both emotional and physical health.
"I knew that volunteering at the camp was going to change my life," she said. "But I had no idea just how much it would affect what I do today."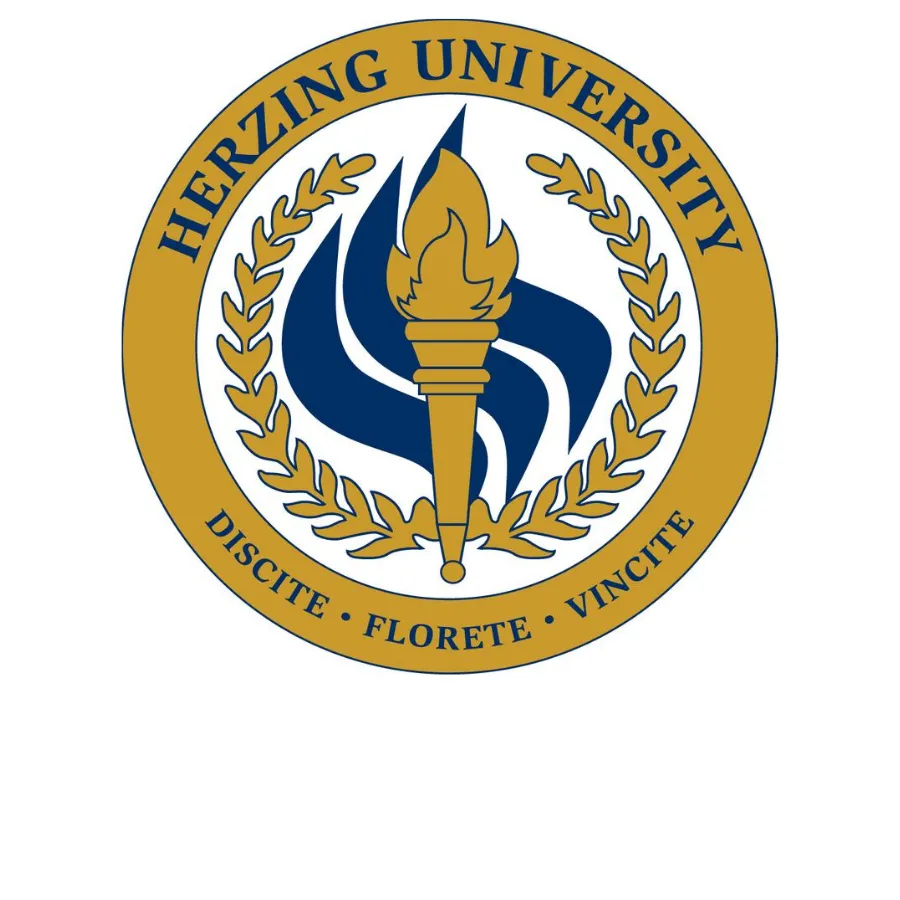 Community Nursing
Education Partner
Solution: A Community-Focused BSN Program
Nurses play a vital role in ensuring the health of future generations, both in and out of the hospital. By participating in community service and preventative care initiatives, Herzing's BSN students are prepared to embark on successful nursing careers and also to become drivers of community change.
"Community-based work makes the difference between a BSN and ASN nurse," Neave said. "At Herzing, we understand that most healthcare happens outside of the hospital walls. Providing public health education and increasing access to health services in the community ensures a healthier future for everyone."
Working with the young campers helped Rehan realize that nursing is more than just helping patients feel better physically. Simply lending an ear and being a source of comfort is one of the most significant ways that nursing students can help the campers, and it also aids in the development of interpersonal communication skills needed for optimal patient care.
Herzing University partners with local organizations and healthcare providers to secure clinical and volunteer opportunities for students at each of its campuses that have BSN programs. Students gain practical nursing experience, while the community benefits from greater availability of health resources—a win-win for all.
Through community-based nursing experience, BSN students develop an enhanced understanding of a nurse's role in supporting public health, as well as valuable leadership skills. Hospitals aspiring to Magnet status are more likely to hire BSN-prepared nurses, whose depth of experience in quality patient care has been shown to produce better patient outcomes. In fact, BSN-prepared nurses are most desirable in the job market for registered nurses overall, which is expected to grow by as much as 9 percent through 2030.
For Rehan and others, community service is more than just relevant professional experience, it's also incredibly rewarding.
"Being able to provide a sense of safety and security for those children further confirmed that I had chosen the right career path," Rehan said. "I love helping people and being a positive influence in their lives. That's a lot of what being a nurse means to me."
One year later, Rehan works as a BSN-RN at a local hospital and volunteers her time as head nurse for RFK each summer.
She is just one example of how today's nurses are redefining healthcare, leading community-wide initiatives to promote both physical and emotional health for patients young and old.
Result: Purpose-Driven Careers
From volunteering with local organizations to leading wellness clinics for the homeless and the elderly, nursing students at Herzing campuses strive to make a difference in their communities by taking their knowledge outside the classroom.
Herzing student-led community initiatives and projects include:
YMCA fitness and healthy lifestyle education for the elderly
Fall prevention education at assisted living facilities
Blood pressure screenings at local churches
Increasing access to mental health resources for local schools
Developing a community smoking cessation program
At Herzing-Minneapolis, nursing students gain experience providing care for patients of all ages and backgrounds through clinical experiences at local hospitals, vision and hearing screenings at public schools and volunteer work with Feed My Starving Children.
Students at Herzing-Madison recently partnered with the Red Cross to sponsor a blood drive on campus and shadowed EMTs at the local fire department to learn about emergency medicine.
"We feel that the more that students are exposed to the community aspect of nursing, the more compassion they can bring to their practice," said Stacy Davidson, nursing administrative assistant at Herzing-Madison. "It gives them the practical experience that they need to become better nurses."
Like Rehan, many students find that these experiences leave a lasting effect on their lives and future careers.
"Working at the camp helped me gain nursing experience in mental health, pediatrics and therapeutic communication—all of which will help me in my nursing career," said a former student volunteer.
"The kids that I met during my time at the camp have overcome extraordinary challenges in their young lives," another student added. "I went to the camp to teach these kids about wellness and self-care, but I was the one walking away with invaluable knowledge and experiences. It was a heartwarming and eye-opening journey."
For Rehan, the experience confirmed her career choice.