Problem: Restarting a College Career
Not many people can say they've earned two college degrees while working full-time and raising two kids. But, then again, most people aren't Nakeya Hopkins.
Recently, Hopkins advanced her associate in medical assisting degree (ASMAS) with a bachelor's in healthcare management at Herzing University. Today, she's a registered medical assistant working as an aide for elderly residents at an assisted living facility near Toledo, Ohio. She's right where she wants to be in her career, but it's taken a lot of hard work and perseverance to get there.
After two years of college, Hopkins took a break to focus on working and raising her first child. She always planned to return to school to improve her job prospects and to make a better life for her family.
"Quitting wasn't an option for me," she said. "I was determined to finish my degree."
She began looking for schools in her area and she came across Herzing University. Coming from a bigger college, Hopkins appreciated the small class sizes and the roster of qualified faculty. She was also intrigued by Herzing's online medical assisting program, which would position her for entry-level jobs in healthcare.
"I always knew that I wanted to go into healthcare, but I had never thought about pursuing medical assisting," Hopkins recalled. "I learned about the medical assisting program at Herzing – and how popular it was – and that got me thinking."
Hopkins may have been ahead of the curve. An aging baby boomer population has driven demand for healthcare services sky-high in recent years. Medical assistants are becoming an increasingly important part of the healthcare team, as hospitals and healthcare facilities strive to accommodate the needs of a growing patient population.
Hopkins' timing was ideal. It was a good time to go back to school – and an even better time to pursue a healthcare degree.
Employment for medical assistants is anticipated to grow by as much as 19 percent through 2029 according to the Bureau of Labor Statistics (BLS). This will create around 139,200 new job openings.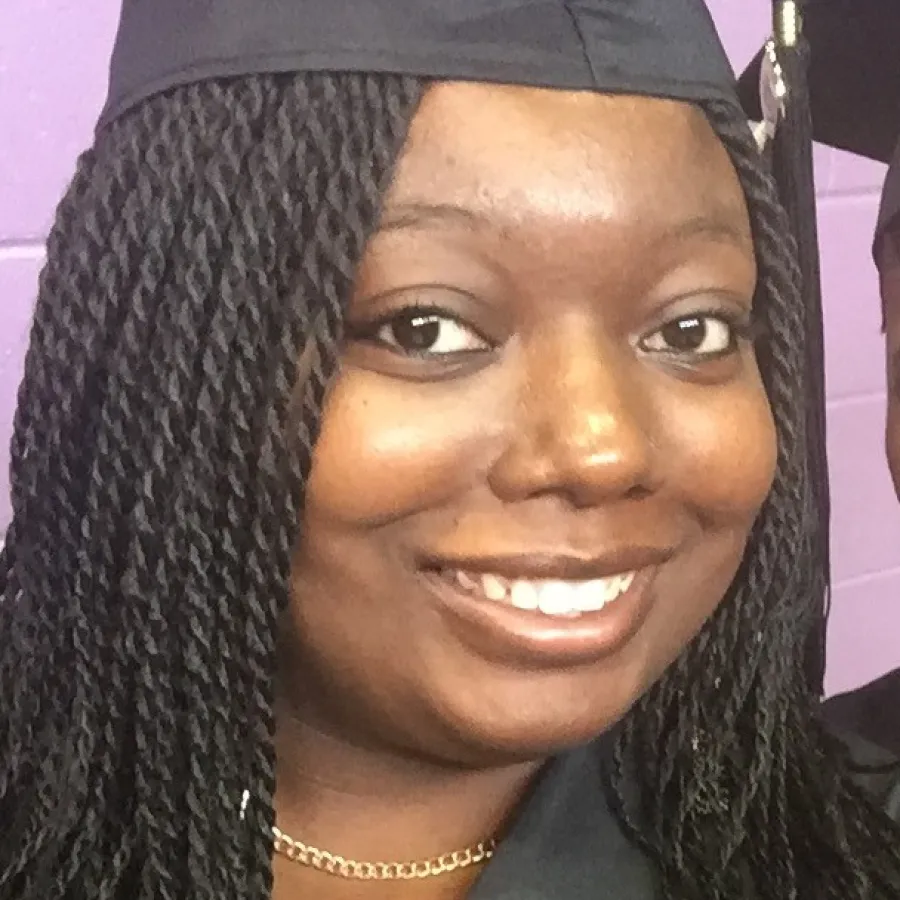 Solution: Continuing the Journey at Herzing
Balancing school with raising her family wasn't easy, but Hopkins made it work not once, but twice.
"At first I didn't think I was going to be able to go back to school, but Herzing helped me find a grant program in Ohio that could pay some of my tuition," Hopkins said. "I loved that they were so willing to help me. They didn't just turn me away."
After graduating with her ASMAS in 2014, Hopkins took another break to focus on work and family. Her husband inspired her to return to Herzing for a bachelor's degree in healthcare management, which would help position her for more advanced roles.
A healthcare management degree has applications in almost every healthcare-oriented field, from health insurance to outpatient care. Herzing's healthcare courses apply to today's industry demands, preparing graduates for career advancement.
As an online student, Hopkins appreciated having hands-on, dedicated instructors that not only knew her name but were also invested in helping her succeed.
Having the support of her instructors meant a lot for Hopkins, who juggled pregnancy, parenthood and two full-time jobs throughout her time at Herzing. Nevertheless, she graduated from the bachelor's program in 2017, just a year and a half after enrolling.
"I was literally breastfeeding while typing up papers," she said. "I just kept on going. Even when I was in the hospital after the birth of my second child, I was busy doing my homework and trying to get everything in on time. But I did it."
Result: Getting Back on Track
Hopkins is looking for opportunities to advance her career with her bachelor's degree. She's still just as ambitious as she was when she first started, and she hasn't written off going back to school for a third time to earn her master's degree.
Herzing makes it easy for healthcare students to advance both their degrees and their careers. Many students enter the healthcare administration program after completing a certificate, diploma or associate program in a healthcare discipline, such as medical assisting.
Students who complete an associate in medical assisting – like Hopkins – can earn a bachelor's in healthcare administration in as little as 16 months. Additionally, students in the bachelor's degree program can get a jump start on earning an MBA in healthcare management through a dual credit option.
Medical assistants can specialize and move into leadership roles with experience, the BLS reports. By advancing their healthcare degree, they can become healthcare managers, healthcare administrators, health insurance managers and more.
"Herzing changed my life in a big way, and I'm extremely grateful," Hopkins said. "They went above and beyond the call of duty and made it possible for me to succeed by giving me the tools and the motivation to live my dreams."