Problem: Eager For a Change
Ronald Crayton knows computers. As a systems engineer for one of the world's leading health IT companies, Crayton supports and manages information solutions and software for healthcare clients around the world.
"It's pretty amazing," Crayton admitted, given that he knew relatively little about computers just six years previously. He had just moved to Atlanta from New York and was working as a telemarketer.
He didn't know what he wanted to do in the long run, but he wanted a change.
"I was sick and tired of my job," he remembered. "I was working long hours for low pay. I just felt it was time to do something."
Crayton knew IT was a growing field, and that earning a college degree would help him unlock new career opportunities. He was right – his IT degree put him in the running for some of the most in-demand jobs today and helped him launch a successful career at a multinational corporation.
Experts predict much of the future growth in IT will be driven by a greater emphasis on cloud computing, big data and cybersecurity. Employment of computer and information technology occupations is projected to grow 11 percent through 2029 and create 531,200 new jobs according to the Bureau of Labor Statistics (BLS). 
"The more I looked into it, the more I felt that IT would be a good fit for me," Crayton said. "I liked the idea of solving problems."
Crayton began exploring IT programs at several universities in the Atlanta area. On his first visit to Herzing University, he met with his would-be advisors and several members of the IT faculty.
"I knew Herzing University was the school for me as soon as I walked through the doors," Crayton said. "From the admission advisors to the faculty, everyone was very friendly and welcoming. It just felt right."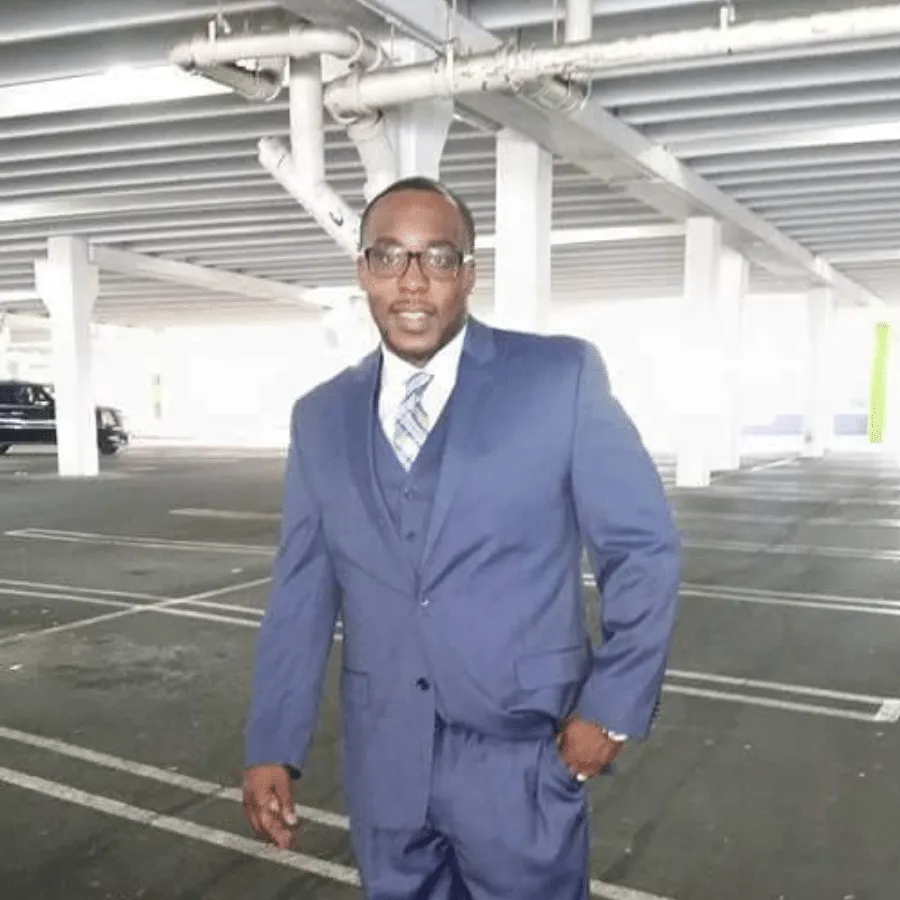 Solution: Hands-On Learning at Herzing
Although he had never attended college before, Crayton found his stride at Herzing. He found that he enjoyed the small classroom setting, as well as the flexibility to take courses online and on campus.
The most valuable aspect of his education, however, was the opportunity to gain hands-on experience working with computer systems.
"I really liked the fact that students would actually work with the physical hardware and software that we were learning about," he said. "Working with routers, switches and getting to test all the different parts of a system was a huge part of my learning experience and really helped solidify the concepts we learned in class."
While some institutions focus on single technologies or languages, Herzing's IT curriculum combines theory with hands-on training in network administration, IT security, software development and telecommunications. Students are exposed to a wide variety of technologies in their area of study, and even prepare for up to 10 sought-after industry certifications, such as MCP, Security+ and CCNA.
Industry-recognized certifications can be valuable differentiators for new IT professionals entering the workforce. According to data from LinkedIn professionals, hard skills like cloud computing, AI and data sciences are more in demand than ever. Having your IT certifications can also make you eligible for more promotions and leadership positions.
Crayton found Herzing prepared him to do just that. While some courses were challenging, they turned out to be incredibly relevant to his career goals.
"I would say my Windows administration classes helped me in my career. I am currently a Windows System Engineer and many of the labs I completed as a student are some of the same tasks that I'm assigned in my current role," Crayton said.
Crayton graduated in just three years with his bachelor's in information technology and a concentration in security technology.
Shortly thereafter, he began a career as a systems administrator for a medical center in Atlanta, serving as the organization's main contact for IT support needs.
It wasn't long before he was contacted on LinkedIn for another job opportunity – this time for a position at a leading health information solutions provider. The company liked Crayton so much, they even paid for him to relocate to Kansas.
IT has incredible potential to transform the healthcare industry. Widespread adoption of health information technology (HIT) could improve the quality of healthcare, reduce the risk of error and increase efficiencies at healthcare organizations, says the U.S. Department of Health & Human Services.
In fact, 75 percent of healthcare executives plan to invest in AI, but few have the technical expertise to fully implement AI systems and leverage its capabilities, according to a study from PwC5. Companies should consider ways to acquire these capabilities, including partnering with technology firms or hiring the right expertise, PwC suggests.
Cybersecurity is also a major point of concern for today's healthcare organizations, the study found, especially because a breach in the security of patient data could have long-lasting effects on an organization's reputation.
That's why professionals like Crayton are so important. On a typical day, Crayton oversees 2,000-4,000 servers, troubleshoots system issues and ensures smooth operations for healthcare providers worldwide.
"Herzing University has really helped change my life," Crayton said. "Completing my bachelor's degree helped me become a well-rounded IT professional. I feel that now I have the skills and the knowledge to really make a difference."
I would like to thank everyone that help me achieve my goals. Without Herzing, I wouldn't be where I am today."