Find your educational pathway in human services
A degree in human services is a versatile option that can prepare you for many different types of careers, including case management early childhood education, nonprofit leadership, healthcare and criminal justice.
If you enjoy helping others and want to make a positive impact on individuals and communities, pursuing an education in human services may be a great fit!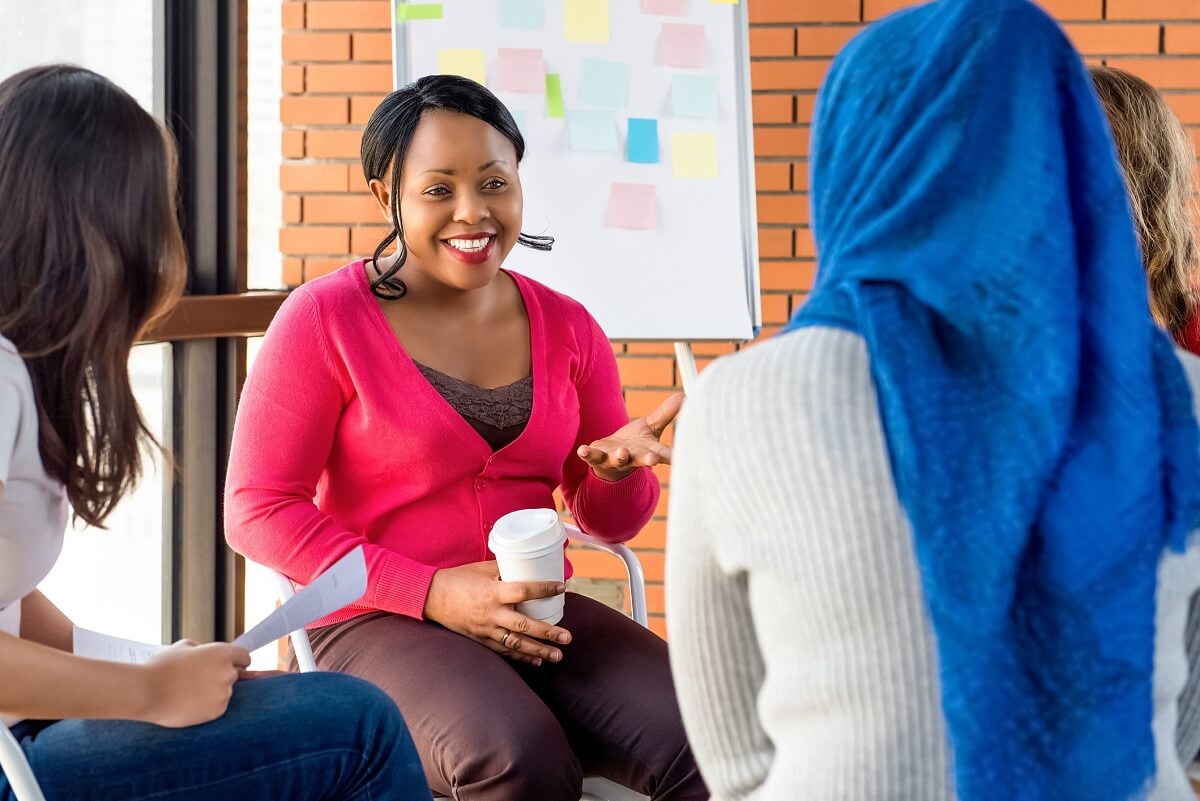 What jobs can I get with a degree in human services?
A degree in human services offers students a variety of career choices, from case work, grant writing, volunteer management, and advocacy to addiction counseling. Most human services jobs require an associate or bachelor's degree, but it's possible to get an entry-level job with a diploma.
Listed below are some examples of jobs in human services and the educational requirements.
1. Social Services Assistant or Human Services Assistant
Social service assistants help connect individuals with resources to improve their quality of life. This job, which generally requires an associate degree, combines administrative tasks with individual or community support. As a social service assistant, you may work with social workers, psychologists or healthcare professionals.
Additional jobs you may qualify for with an associate degree in human services include:
Addictions counselor assistant
Residential care assistant
Social services aide
Social worker assistant
According to the U.S. Bureau of Labor Statistics (BLS), the average annual salary for social and human service assistants is $41,600 per year ($20.00 per hour). Employment opportunities are projected to grow 9% from 2022-2032, faster than average for other occupations.*
2. Substance Abuse Counselor
A substance abuse counselor or therapist specializes in treating patients with chemical dependency issues. They develop custom treatment plans, and help clients set goals and improve their self-worth. Typical responsibilities include providing therapy or mentoring and teaching healthy coping mechanisms.
An associate or bachelor's degree in human services can help prepare you to become a Certified Addiction Technician (CAT), which may increase your professional opportunities and earning potential.
According to the BLS, the average annual wage for substance abuse, behavioral disorder, and mental health counselors is $56,230 per year ($27.03 per hour).
The BLS projects 18% growth in employment for these jobs from 2022-2032.*
3. Social and Community Service Managers
Social and community service managers plan, coordinate and supervise social programs and organizations that help support the public's well-being. They often serve as a liaison between the communities they serve and government, healthcare and social service groups.
Duties for social and community managers vary based on the job and community needs. They may identify service gaps in different communities, perform studies to determine root causes, analyze data, and develop programs to best address the community's needs. They may also manage business operations, such as grant writing and budgeting, or develop lesson plans and educational outreach programs.
Generally, you need a bachelor's degree to get a job as a social or community service manager. According to the BLS, the average wage for social and community service managers is $79,310 per year ($38.13 per hour).
The job outlook is favorable, with the BLS projecting a 9% employment increase from 2022-2032.
4. Social Worker1
A social worker helps individuals, families and communities improve their quality of life through tools such as counseling, advocacy and education. Social workers meet with patients, take time to listen to their concerns, and develop plans to help them better manage obstacles in life. They are trained to address high-priority challenges including poverty, unemployment, discrimination and lack of housing, as well as substance abuse or family conflicts.
Social workers may provide direct counseling to families and communities, advocate on their behalf to community organizations or other health professionals and help guide clients through the legal system by providing testimony or assistance during court hearings.
To enter the field of social work, you will need at least a bachelor's or master's degree. Those who earn a Master of Social Work (MSW) may qualify for more types of jobs in social work and increase their salary potential.
What is human services?
Human services is a broad field focused on helping individuals, communities and the general public meet their basic needs, such as physical and mental health, food and shelter.
Human services professionals provide assistance through programs, education and advocacy. They may focus on preventive care, as well as remediation to help improve existing issues.
Human services is an interdisciplinary field that includes aspects of sociology, psychology, education, business, and other studies.
That's why people who have a degree in human services may choose a particular focus within their occupation, such as counseling or advocacy.
Where do human services professionals work?
Human services professionals often work in nonprofits and government agencies, including local, county, and city branches, like the health department or nonprofit agencies.
Physical work environments include schools, hospitals, group homes and even remote work-from-home office spaces.
Benefits of earning a Bachelor of Science in Health and Human Services degree
An online degree in health and human services from Herzing University prepares you to enter the important field of community service. Our multidisciplinary program prepares students for a variety of roles, including those in leadership and management.
Certification and pathway to a master's degree
Upon graduation, students are eligible to take the Human Services – Board Certified Practitioner (HS-BCP) exam. Earning your HS-BCP certificate can help you stand out in your professional career.2 Herzing University even has a course to help you prepare for the test with confidence.
Many students also choose to pursue a master's degree to improve their earning potential and expand their career options. Eligible students may earn up to 12 credits towards their:
A degree in Health and Human Services offers great career flexibility while also offering the chance to improve the lives of others. Learn more about your options today!
1. Individuals considering the Master of Social Work program should be aware that state certification/ licensure requirements and eligibility to apply for certification/licensure vary from state to state. While certification/licensure is not a requirement for certain types of jobs, in some states, it may be required for any positions titled 'Social Worker' and to refer to yourself as a Social Worker in professional settings.
2. Certification in this program is not a state-specific requirement.
---
* Bureau of Labor Statistics (BLS), U.S. Department of Labor, Occupational Outlook Handbook 2022. BLS estimates do not represent entry-level wages and/or salaries. Multiple factors, including prior experience, age, geography market in which you want to work and degree field, will affect career outcomes and earnings. Herzing neither represents that its graduates will earn the average salaries calculated by BLS for a particular job nor guarantees that graduation from its program will result in a job, promotion, salary increase or other career growth.
Classes Start January 8th
Learn More Today