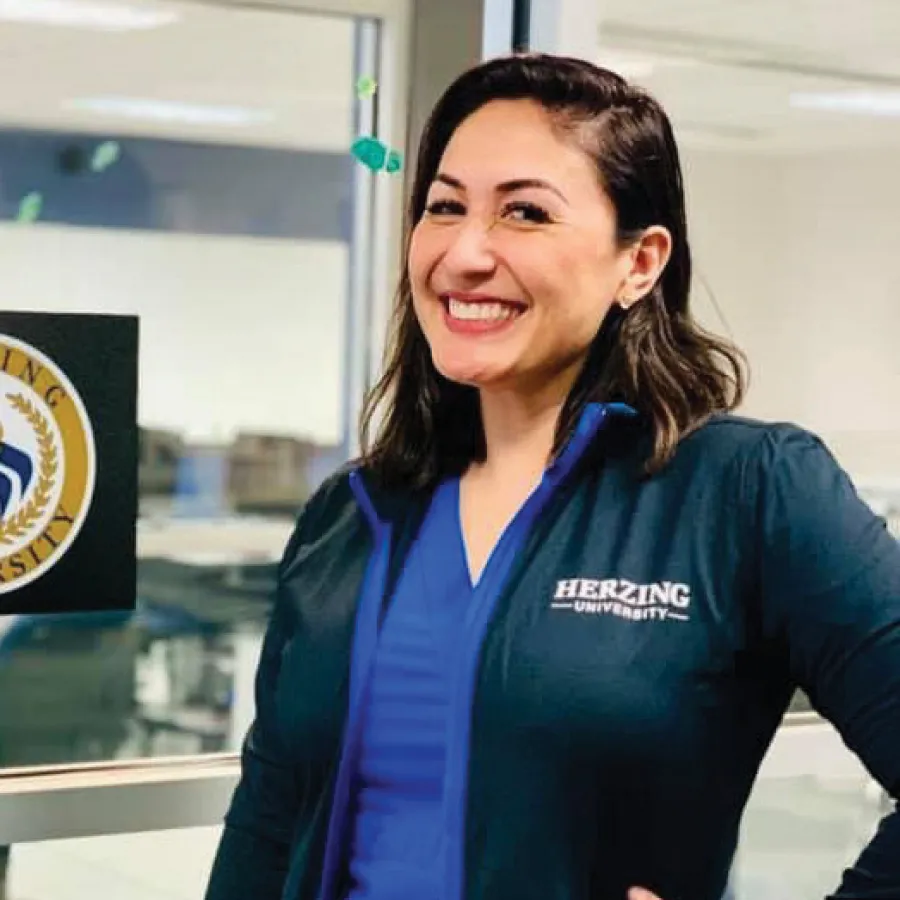 Elvira Ruíz Gárate
Herzing Alumni
Elvira "Vivi" Ruíz Gárate juggled four part-time jobs while attending Herzing University-Madison to earn her Bachelor of Science in Nursing (BSN) degree.
All to keep her dream of becoming a nurse alive.
"Finding a career I'm passionate about is very important to me," Vivi said. "That's why I decided to finish my schooling to make a better life for myself."
Vivi was born in Peru but moved with her family to the U.S. when she was 14. She graduated from Beloit Memorial High School and a year after high school, she started working at a community health center. She started as a receptionist and moved into health care roles such as medical assistant and medical interpreter.
She became an LPN after attending a technical school in Janesville. When she wanted to advance her nursing studies, she found that all of the programs in the area had waiting lists. She decided to attend Herzing University after hearing about the positive experiences a few friends had and learning that its new BSN program didn't have a waitlist.
"Herzing understands and supports non-traditional students who have to juggle jobs and family, and they make it easy with online classes and the way they schedule on-campus classes," Vivi said.
"The staff is really amazing and professional," she added. "They're always encouraging you to do your best. When you're in an environment where they tell you that you're smart and that you can do it, it inspires you and makes you feel like you can do those things."
While enrolled in the BSN program, Vivi worked weekends as an LPN at the Rock Haven nursing home. She also held part-time jobs at UW Health as a student nurse assistant and at the Beloit School District as a fill-in health room assistant.
Since graduating in May 2019, Vivi passed her NCLEX-RN licensing exam and started working full-time at UW Health as part of the nurse residency program.
Vivi, who speaks fluent Spanish, wants to make a difference in healthcare by fulfilling her passion for patient advocacy and culturally sensitive care.
Patients are more comfortable when a medical professional, "looks like them and speaks the same language," Vivi said. "They open up and tell me more than they'll tell someone else."
Vivi has plans to continue her studies to become a nurse practitioner. Thanks to Herzing's dual credit program, she has already completed a semester towards her graduate degree.