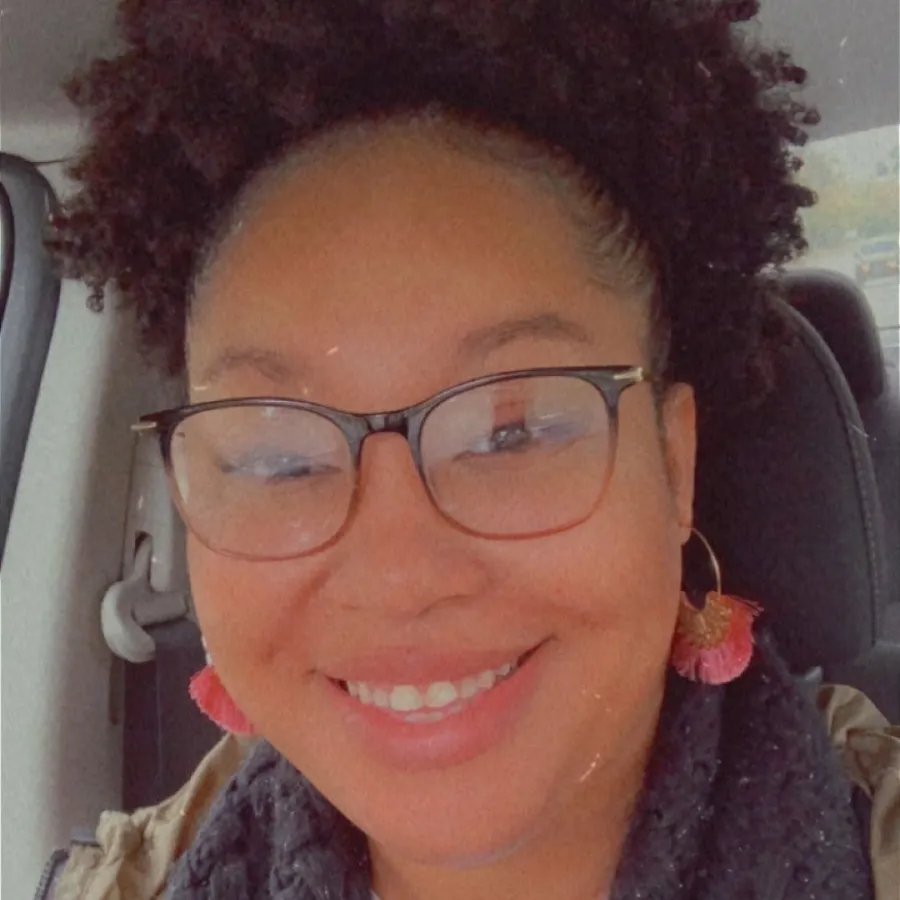 Jahshay Mckeller
Herzing Alumni
Owning a business isn't for everyone and Jahshay Mckeller didn't always have an interest in running one herself. What she did have was a natural leadership ability and a strong inclination to help others. This is what led her to succeed in a career spent managing some of the fussiest and least communicative clients you  could imagine - toddlers!
Believing that "a child educated is a family elevated," Jahshay was a dedicated worker at a daycare center. It was something she loved, but it was also something she knew she could do more with. A supportive friend and Herzing alum encouraged Jahshay to challenge herself to do more within the role she loved.
"Having someone see your potential is sometimes all you need to go further than you thought you could," Jahshay said. "She was a nurse and raved about the support she received while at Herzing. Even though nursing wasn't the career I wanted to take, I figured that they might have the resources to channel my energy and excitement within the business."
Jahshay immediately went home and looked into Herzing's Birmingham campus business program. She was amazed at the successes their business graduates had attained. She had found the tool that had been missing.
After starting classes, Jahshay was faced with a challenge that many students experience - time management. As a wife, mother, full-time daycare worker, and now Herzing business student, Jahshay felt understandably overwhelmed with her demanding schedule, utilizing both her personal and professional support systems to help her navigate this stressful experience. 
"The biggest challenge was making time for my family in between all my other responsibilities," Jahshay shared. "There were a lot of early mornings, late nights, and squeezing in homework in-between work, but I ultimately became a stronger person because of it. My time at Herzing was the steppingstone I needed to get to where I am today."
Internships are a major component for many students, and it proved to be a formative part of Jahshay's growth in business as well. She had an opportunity of a lifetime while at Herzing, taking a corporate internship which showed her the ins and outs of the company from sales and finance to customer service and operations.
"My internship helped me check off all the boxes I needed and apply what I was learning in the classroom to real-world applications," Jahshay recalled. "Concepts click on a different level when you experience them firsthand — it's like you see all the pieces of what you learn start to come together in a way that makes sense. Honestly, this internship was what opened my eyes to the possibility of owning my own business." 
After her transformative internship experience, Jahshay knew she wanted to be her own boss. She always saw herself as a leader and took pride in the ways her colleagues trusted her to deliver high-quality work without sacrificing strong customer service. Her commitment to customer service is what drives her, as she gets the most energy out of seeing the impact of her hard work in the satisfaction of her customers. 
In 2022, Jahshay walked across the graduation stage at Herzing-Birmingham with a degree in business. She proudly recalls her daughter telling her after the ceremony that she can't wait to "be like mommy in her cap and gown", an example of the role model that Jahshay is becoming. 
Today, Jahshay is thriving as the proud owner of Tiny Tulips Toddler Academy in the Rocket City of Huntsville, AL, fulfilling the goal she set years ago to own her daycare. But like any motivated student, Jahshay knows that completing one goal often opens the door to another one. Jahshay has dreams of expanding her daycare center and continuing to achieve what she previously questioned if she could. 
Her advice to those in similar situations may be familiar but remains always relevant.
"Just keep swimming," Jahshay says. "Never give up, and never hesitate to ask for help. You are stronger and more capable than you can imagine."