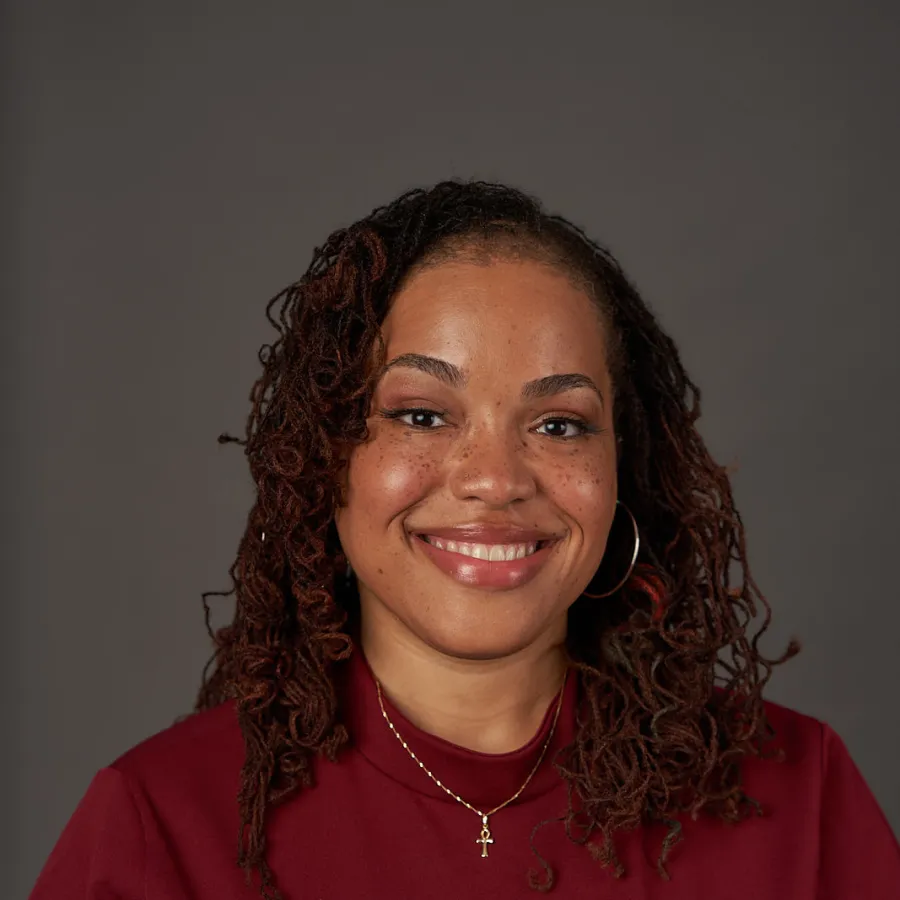 Jenelle Ward
Herzing Alumni
For many nurses, their specialty is more than the pathway they choose during nursing school. It's an opportunity to turn their dreams into reality while simultaneously supporting their community.
This was the case for Jenelle Ward, who found her passion for serving society's oldest generation and pursued the role of being an advocate for those who often cannot advocate for themselves. Through Herzing's online Adult-Gerontology Primary Care Nurse Practitioner master's program, Jenelle has been able to integrate her passion for gerontology into a rewarding and impactful career. 
As is the case with many healthcare professionals, Jenelle's career path included a variety of different roles, each providing her with experiences that shape her personal and professional aspirations. Jenelle originally worked in hospice care, where she first discovered her interest and talent for connecting with older patients and their families. 
"My experience in hospice care taught me so much about providing compassionate care and the importance of treating not only the patients but also their families," Jenelle reflects. "Being in my patients' homes allowed me more autonomy with my time and a deeper understanding of their needs. Sometimes, they didn't just need bedside care; they needed prayer, support, or a hug. I cherished that aspect of nursing, and it laid the foundation for my career."
After working in hospice, Jenelle transitioned to case management work, where she continued to serve her community and work with patients aged 55 and older. 
"Working in case management solidified my calling to advocate for them. Many faced disadvantages beyond financial constraints and being able to speak on their behalf outside of a clinic environment gave me a unique perspective about their lives and how best to support them," recalls Jenelle. "Observing their social determinants of health — eating, sleeping, and social habits — empowered me to create comprehensive care plans that promote a well-rounded, high-quality life for all my patients. I love being able to put the pieces of that puzzle together."
To advance her career, Jenelle decided to further her education and return to school for a gerontology degree. But with only two semesters left, her previous university lost its accreditation, putting Jenelle in a tight spot. This was where Herzing University came into her life.
"The accreditation was important to me. I had a couple of friends at Herzing who spoke highly of the support they received, which was something I experienced firsthand from the second I applied," said Jenelle. "From application to graduation, I always felt supported and encouraged. Dr. Laura Liggett, in particular, made an immense impact on me and my overall experience. Under her mentorship and teaching, I have grown into a stronger healthcare professional. I owe a great deal of my success to her guidance."
Jenelle currently works as a house-call nurse practitioner, where she provides valuable resources and care to disadvantaged individuals of all backgrounds. She can finally put her full experience and passion to work.
"I love what I do and who I work with," Jenelle shared. "I am grateful to be in a position where I can make such an important difference in the lives of others, in ways both big and small."
Jenelle's experience in Herzing's MSN-AGPCNP program enhanced her abilities and instilled a new sense of confidence to serve her community. 
"Just recently, I encountered a patient who hadn't been to the doctor in a while and was struggling to manage her health. I discovered a carotid bruit during the assessment and immediately contacted her doctor," said Jenelle. "Thanks to that timely intervention, she underwent a triple bypass procedure. I don't know what could have happened if I had not been present and prepared."
Jenelle's story is a testament to the transformative power of following one's passion. Her dedication to serving the elderly with compassion and advocating for their well-being is a shining example for all nurses. As she continues her journey, Jenelle's impact will undoubtedly touch the lives of countless individuals, leaving a lasting legacy of care and empowerment in the field she loves.
"If you have a dream, don't put it off. Just go for it," Jenelle advises those still on the fence about returning to the classroom. "There is no better time to start than now, and future you will be grateful you did."