Margot Complesi
I was given an excellent reference by a friend of my daughter, so I decided to attend this program as a part of my retirement plan. Back in 1980, I received my associate degree as a Medical Secretary before going into the army. Returning to school helped give me an updated, modern understanding of the field of medical billing and coding.
Things were challenging, and I found my capstone class to be the most difficult. However, I'm not one to let myself get down, so I soldiered through it. After all, I am a veteran – that's what I do!
I only took two classes a semester, so I took a bit longer than my peers, but it helped me carry on at my own pace! Herzing made sure to accommodate my needs, and I'm successful because of it.
I feel that I have so much more confidence now that I'm a graduate. I'm proud that I did this at the age of 62, and I retained so much more information than I thought I would. I held my head up and pushed forward with help from wonderful people like Professor Belkis Torres-Capeles. She was the best teacher I had, and I wouldn't be here without her!
Currently, I'm applying for jobs where I can work from home. I became ill during the COVID-19 pandemic, so this degree will help me work in a safer environment while doing something I love.
For anyone reading this, don't get down on yourself! You can always succeed if you try your best!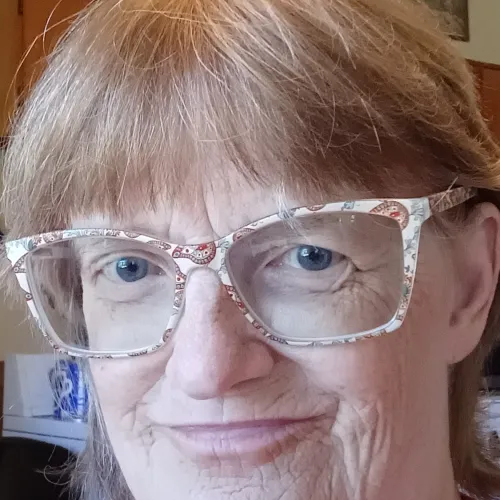 Margot Complesi
Healthcare Student