Rokia Madison
I was searching for a school that had a great transfer credit policy, offered programs in the medical field, and had a friendly, welcoming environment. During that search, I came across Herzing University. Needless to say, I'm happy with my choice!
I had wonderful teachers and advisors at Herzing that helped me stay on track – even when I made mistakes!
One of these mistakes impacted me greatly: I accidentally responded to a spam email regarding my internship approval. I had thought it was set up and ready to go, but that wasn't the case.
Once I realized my mistake, I was so embarrassed I felt like I wanted to withdraw and just move on. Before I did that, however, I decided to reach out to my advisor and have a long talk regarding the situation. They were so helpful, and I was provided with some great options to consider. I couldn't have figured this out without them!
Once that situation was resolved, I found myself beginning to question my program choice. The outcome of all of this was the realization that medical assisting just wasn't the right career path for me. My advisor came to the rescue yet again, and instead of just dropping out, they helped me transition into Herzing's medical office administration program.
My advice to students is this: "If you want it; go get it!" You must work hard for what you want in life, and I was able to overcome some very large challenges. I'm proof that it's possible!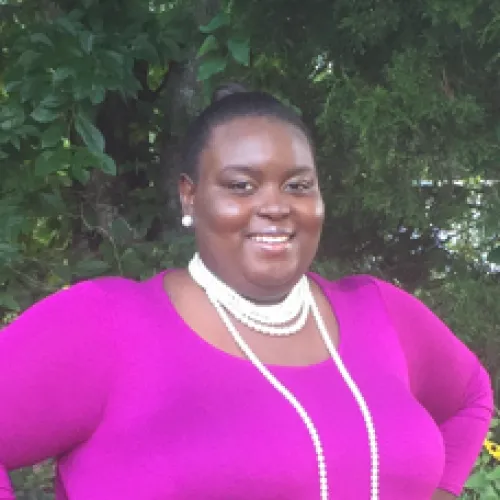 Rokia Madison
Healthcare Student