Pursue a growing specialty in nursing
With cardiovascular and other heart-related diseases on the rise,1 there is a growing need for cardiac and cardiovascular nurses—often referred to as Cardiovascular Intensive Care Unit (CVICU) nurses. According to Lightcast, employment demand for Acute and Critical Care Nurses is expected to increase 8.97% over the next 10 years (2022-2031).
As a cardiac nurse, you can make an important impact on patients of all ages.
There are a few steps you'll need to take to become a cardiac nurse, including earning your nursing degree, becoming a Registered Nurse (RN), and seeking certification.
Banner Image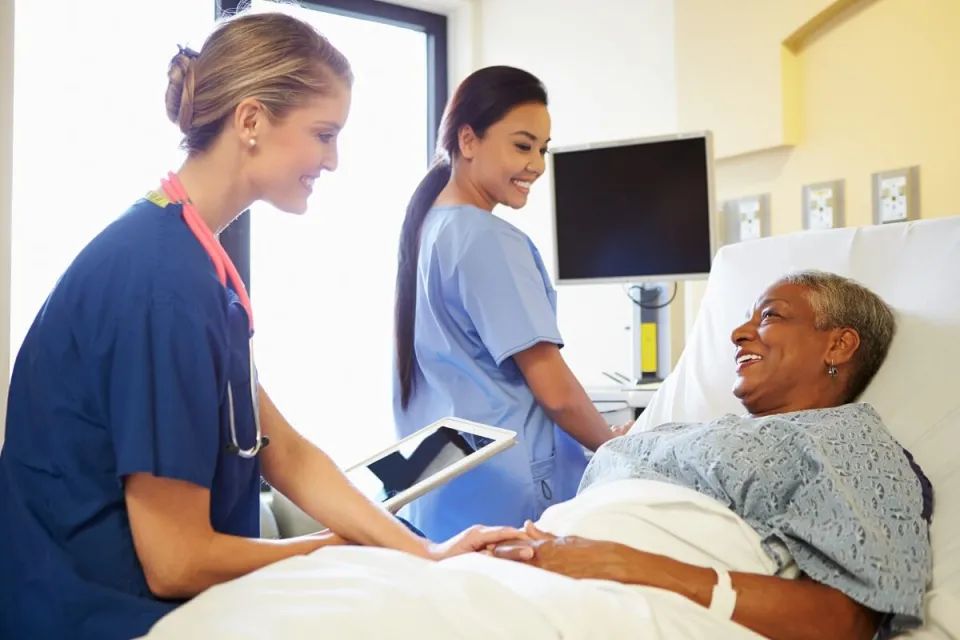 1. Understand the role of a cardiac nurse
Cardiac nurses work with patients who have issues related to the cardiovascular system, which includes the heart and vascular system. They are an important part of a team that includes cardiologists and cardiothoracic surgeons.
Cardiac nurses specialize in the care, treatment and rehabilitation of patients with various heart conditions, such as:
Congestive heart failure
Cardiomyopathy, a disease that weakens the heart muscle
Coronary artery disease, which develops when plaque builds up in the coronary arteries, slowing blood flow to the heart and increasing the risk of stroke
Heart arrhythmia, a condition in which the heart beats abnormally
Cardiovascular nurses typically work in hospitals. Some areas they work in are:
Cardiology or cardiovascular department, for patients who have acute and chronic heart conditions
Cardiothoracic surgical unit, for patients who have undergone procedures like open-heart surgery
ICU or Intensive Care Unit (ICU), for seriously ill patients who are recovering from life-threatening conditions, such as a heart attack or stroke.
Cardiac catheterization lab or "cath lab," working with doctors who perform minimally invasive tests to see the arteries, check blood flow to and from the heart, and may perform advanced cardiac procedures.
Cardiac nurses may also work in specialty pediatric hospitals, caring for infants, children and young adults who have issues with their heart and vascular system.
As a cardiac nurse, your job duties will vary based on your location and department, but general responsibilities include:
Health assessment: Evaluating the patient's health history, existing conditions and symptoms, as well as taking vital signs such as blood pressure and pulse.
Administering medication and treatment: Managing medication dosage, monitoring any side effects, and inserting and removing IVs.
Facilitate diagnostics and cardiac surgery: Administering tests such as echocardiograms and cardiac caths, as well as prepping patients for surgery and assisting during post-op care.
Post-operative care: Observing and treating patients for any post-surgery complications, such as blood clots, infection or heart attack.
Rehabilitation: Helping patients with post-operative doctor-prescribed treatments, such as exercise, diet or other lifestyle changes.
Education: As a cardiac nurse, you'll educate both patients and their families on care that was given, provide diet and lifestyle recommendations, and answer questions.
2. Earn a nursing degree
The biggest step to becoming a cardiac nurse is to earn your nursing degree. There are a variety of options available, including:
3. Become a Registered Nurse (RN)
The next step to becoming a cardiac nurse is taking the National Council Licensure Examination for Registered Nurses (NCLEX-RN).
This exam tests students on the application and analysis using the nursing knowledge and training they gained in school. Once you pass the NCLEX-RN and meet all your state's licensing requirements, you will become a licensed RN.
4. Gain experience and get certified
After earning your first job as an RN, you can begin to develop experience and eventually pursue additional certifications.
Getting certified in a cardiac nursing specialty can help position you for job advancement and open doors to further opportunities. Key certifications for cardiac nurses include:
Cardiac Vascular Nursing Board Certification (CV-BC): Having a CV-BC certification demonstrates your competency and skill as a cardiovascular nurse after earning your RN license and
CMC (Adult): The CMC (Cardiac Medicine Certification) is for board-certified nurses who provide direct care to acutely or critically ill adult cardiac patients in areas such as the ICU, heart failure clinic or cardiac catheterization lab.
CCRN (Adult): This specialty certification for nurses who provide direct care to acutely or critically ill patients, typically in the cardiac care, intensive care, critical care or trauma units. 
Find your unique career path
Join students like Tiffany and earn the education you need to work in specialties like cardiac nursing—and build a foundation to advance your career further in the future.
5. Find a job and consider advancement
Once you have gained experience working as a cardiac RN, you can continue to expand your career opportunities with an advanced nursing degree. We offer a variety of nursing programs to help take your career to the next level:
RN to BSN degree: If you initially earned an associate in nursing, you can enroll in an RN to BSN program to earn your Bachelor of Science in Nursing degree in as few as 12 months. The online curriculum format is flexible and allows you to work around your schedule.
MSN degree: An online Master of Science in Nursing degree can help prepare you for additional leadership and specialty positions in the nursing field. You can choose a specific focus such as nursing education, nurse practitioner and more.
Post-Master's Certificate (PMC): A post-master's certificate in nursing can help MSN-prepared nurses branch out into additional areas. Choose from a variety of concentrations including nursing leadership, education and more.
ADN nurses: take the next step
Advancing your education is key to discovering the career path of your choosing.
You can go from RN to BSN online in as little as 1 year and potentially open many doors to future career possibilities, including potential new specialty pathways of your choosing.
Learn more about our RN to BSN program: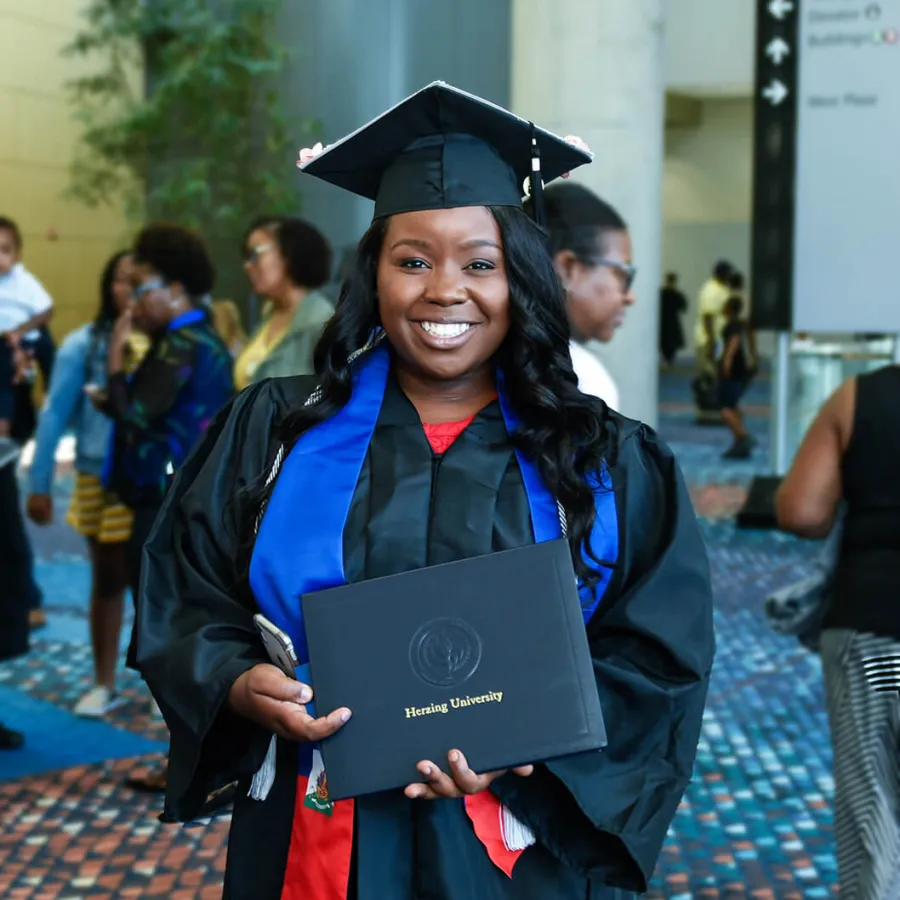 Prepare for a career in cardiac nursing today
You can become an important difference-maker in the healthcare field. As a cardiac nurse, you can provide vital care to people when they need it most.
Learn more about nursing programs at Herzing and how you can make a difference in people's lives today. We know you are possible!
---
* Bureau of Labor Statistics (BLS), U.S. Department of Labor, Occupational Outlook Handbook 2021. BLS estimates do not represent entry-level wages and/or salaries. Multiple factors, including prior experience, age, geography market in which you want to work and degree field, will affect career outcomes and earnings. Herzing neither represents that its graduates will earn the average salaries calculated by BLS for a particular job nor guarantees that graduation from its program will result in a job, promotion, salary increase or other career growth.
Classes Start October 30th
Learn More Today