1. Know the role: what to expect as an RN
Registered nurses are the backbone of the day-to-day operations in many different types of healthcare settings. You'll wear a lot of hats and be expected to handle a wide variety of tasks, including:
Develop and direct treatment plans
Communicate with patients and family members
Administer medication and treatments
Perform diagnostic tests
Operate medical equipment
Community-based work, including public health education and services
Serve as the key connection between patients and doctors
Keep in mind no job description is identical. Your specific roles and responsibilities will vary depending on your education, experience level, and requirements of your employer.
RNs may specialize in many different areas, including pediatrics, geriatrics, OBGYN, ER, trauma and much more. As you develop more experience you may discover certain types of care or patient populations that interest you more than others.
The field of nursing offers many unique career opportunities for those looking to specialize, and oftentimes you can be qualified to pursue these unique pathways with a BSN and experience. In some cases, like becoming a nurse practitioner, you will be required to earn a Master of Science in Nursing (MSN).
RN level designations
In the future, when you're ready to begin looking for your first job, you'll want to look for "RN 1" or "RN I" positions. These designations are usually made for new grads with very little or no experience as a professional RN.
What's the difference between RN 1, RN 2 (II), RN 3 (III), etc.? The differences between one level to the next vary by hospital/institution. Typically, a mix of experience, tasks you can perform, and roles and responsibilities dictate your RN level.
2. Choose your career pathway
Now that you have a better understanding of what it's like to work as an RN, take a moment to confirm you're ready to fully commit to this career. If you're looking for the fastest path to a job as a nurse, the prospect of going back to school for 2-3 years before getting there may feel daunting.
There are other jobs in nursing you might consider before pursuing a job as an RN:
Certified Nursing Assistant (CNA). CNAs are tasked with basic patient care activities, such as bathing, getting dressed, using the toilet, and eating and drinking. CNA training can be completed quickly, and you could potentially be working as a CNA in a matter of months depending on your state.
Licensed Practical Nurse (LPN, or Licensed Vocational Nurse - LVN). Becoming a practical nurse can be a great first step for those who want to get started faster in nursing. It typically only takes 12 months to complete a practical nursing (PN) diploma program, and you can potentially transfer credit into an RN program in the future—or enroll in an LPN to RN bridge program. We offer programs to students looking to go from LPN to Associate in Nursing (ASN) or LPN to Bachelor of Science in Nursing (BSN).
Keep in mind that while pursuing these paths may get you to work and making money faster, your earning potential increases considerably by becoming an RN, according to the Bureau of Labor Statistics (BLS):*
Average Salary Estimates, May 2020
Job / Career
Per year
Per hour
Nursing Assistants (BLS)
$32,050
$15.41
Licensed Practical and Licensed Vocational Nurses (BLS)
$50,090
$24.08
Registered Nurses (BLS)
$80,010
$38.47

All salary data courtesy of the Bureau of Labor Statistics.
You'll want to weigh the pros and cons of how much you can potentially make vs. how much time it takes to begin working in the field in a nursing role.
If you're confident you want to begin working towards becoming an RN right away, beginning to earn the undergraduate education you need to sit for the NCLEX-RN represents the quickest path to begin seeking an RN job.
3. Earn an undergraduate degree in nursing
Ready to begin?
Prepare for nursing school!
Nursing school can be a challenge—but the challenge is what prepares you best to succeed in your later career. We always strive for a steady balance: the curriculum and clinical experiences equip you with the skills and knowledge to truly excel while providing extensive resources to ensure things never get too overwhelming.
RN requirements: what degree do I need?
You can't become a registered nurse without first earning a nursing degree.
To qualify for the National Council Licensure Examination for Registered Nurses (NCLEX-RN), you'll need to first earn either:
Which degree should I choose?
There's no one-size-fits-all answer. It depends on your prior education, what your goals are in the field and how quickly you want to get started. Primary differences between earning an associate and bachelor's degree in nursing include:
4. Gain hands-on experience in clinicals and simulations
Degree programs typically begin with didactic courses to help you establish key concepts and build a strong academic foundation.
Eventually, you'll progress into clinicals and begin establishing a skillset preparing you to work as an RN. Clinicals and hands-on simulation represent a crucial component of your education.
While general education and didactic/lecture style nursing courses can be completed online, and virtual simulation can be an effective teaching tool, there is no replacement for hands-on laboratory and clinical experiences with the guidance of experienced, talented instructors.
Your clinical experience will help you to apply theory to practice and develop key leadership, critical thinking and problem-solving skills.
What you learn during your clinicals will be key to passing the NCLEX and becoming qualified for your first job as an RN. It will also prepare you best to succeed in your future career right from the start.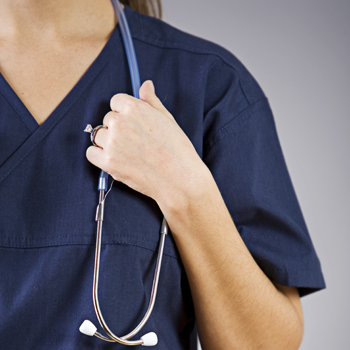 5. Take the NCLEX-RN exam after you graduate
In order to become a registered nurse in the U.S. and Canada, you must first pass the NCLEX-RN exam. Graduates who successfully pass this national examination will be eligible to practice as registered nurses in the state in which they took the examination and will also be qualified to apply for licensure in all 50 states.
This exam is very different from those you will take in your nursing classes, so be sure to check out these NCLEX-RN study tips beforehand.
As a registered nurse, you have ample opportunities for advancement. After completing your bachelor's degree in nursing, you can accelerate your career by earning a Master of Science in Nursing (MSN), and/or Doctor of Nursing Practice (DNP) to position yourself for advanced practice, management and nursing faculty positions.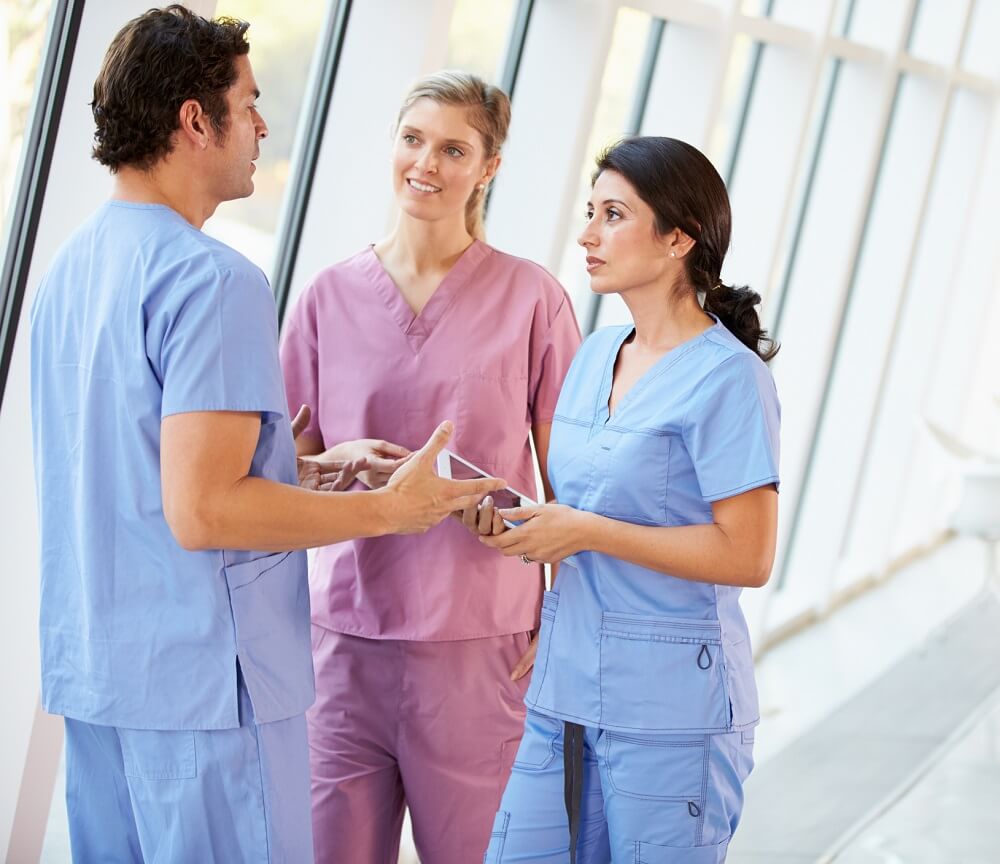 6. Find your first job and begin your career
When you graduate from a nursing degree program, you'll be ready to join the ranks of healthcare heroes helping those with sickness and illness get better. You will also be positioned for an exciting new career path with many opportunities for advancement.
Take your first step with Herzing University and team up with an institution with decades of experience helping students become excellent nurses.
Our mission is to support your career success, learning and engagement, from your first class to your pinning ceremony—and throughout your nursing career.
Your new career path IS possible with Herzing!
Program availability varies by campus.
---
* Bureau of Labor Statistics (BLS), U.S. Department of Labor, Occupational Outlook Handbook 2020. BLS estimates do not represent entry-level wages and/or salaries. Multiple factors, including prior experience, age, geography market in which you want to work and degree field, will affect career outcomes and earnings. Herzing neither represents that its graduates will earn the average salaries calculated by BLS for a particular job nor guarantees that graduation from its program will result in a job, promotion, salary increase or other career growth.
Classes Start July 11th
Learn More Today