Banner Image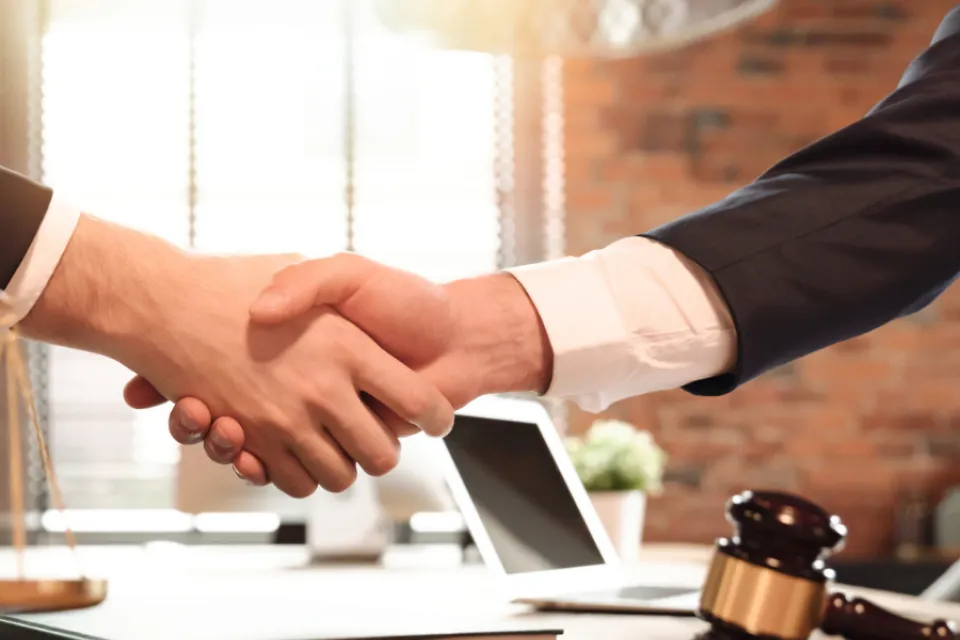 There are many opportunities in the paralegal field, where jobs are expected to increase by 4% between 2022-2032, according to the Bureau of Labor Statistics. Most paralegals work at a law firm, for a corporation or the federal government, but there are other options, such as becoming a freelance paralegal.
Freelance paralegals are also known as contract paralegals because they hire themselves out to attorneys on a contract basis. They can choose the attorneys, law firm or legal departments they work with, and focus on large or small organizations. Freelance paralegals are different than independent paralegals, although the two can sometimes be confused. Freelance paralegals work with law firms and attorneys while independent paralegals provide their services directly to clients.
Here are some steps to help you become a freelance paralegal:
1. Get your education
Educational requirements for paralegals vary from state to state, but most states require some educational experience or certification. According to the BLS, most paralegals have either an associate degree or certificate in paralegal studies, although some choose to earn their bachelor's degree. Starting a career as a paralegal requires an in-depth knowledge of legal services, much of which is gained through an online paralegal educational program.
2. Gain experience
Some paralegals find it helpful to have paralegal experience in one or more legal specialties before they start their freelance careers. While an exact length and type of experience vary by position and individual, around three to five years of work experience before going freelance is a good idea.
Working in the field provides you with a network to start building connections and advancing your career. Clients are also better able to gauge your skills and your reliability as a paralegal if you have previous experience and other professionals to vouch for you. Freelance paralegals who have previous work experience at a law firm or working with a specific specialization might find it easier to secure contracts.
3. Set yourself up as a freelancer
Once you determine you want to freelance, you will need to make sure you know how to get started. Freelance paralegals set their own hourly rate, so it is helpful if you have previous work experience to gauge what you should charge.
You can reach out to previous employers and other work contacts to help you start building your freelance business and find contacts. Some freelance paralegals find it helpful to start freelancing part-time to develop a list of clients, which is vital to establishing yourself as a freelance paralegal.
As you start your career as a freelancer, it is important that you have an online presence so people can find you, a portfolio and a draft of your services contract. According to Paralegaledu, some freelancers might choose to collaborate with other freelance paralegals. Not only does this make marketing your freelance status easier, but it allows you to reach a larger group of people since you all might have different backgrounds. A freelance paralegal association is not like working for a business and is comparable to a temp agency.
Working as a freelance paralegal is a great way to gain experience as well as variation in your career, however, like any career, it has its pros and cons:
Pros: 
Flexibility. A frequent complaint is that a paralegal's job can be monotonous, but working as a freelance paralegal gives you access to a variety of new duties and diverse work environments. A paralegal might also discover new opportunities to grow in their practice.
Convenience. Since freelance paralegals have their own contracts, they don't always have to work in a law firm. Freelance paralegals have the option to work from home, in law offices or rented office space depending on their schedule and what they agreed on in their contract. Since they have the independence to choose what jobs they would like to have, they might also be able to pick their own hours and days that they work.
Marketability. You might be more attractive to various contract employers since they need your services but do not want to hire another employee. This can be especially true if you work in a niche law specialty or take on work on a project basis, such as for a specific case.
Cons
Responsibility. Freelance paralegals are their own bosses and with that comes a lot of responsibility. They will need to keep meticulous records and documentation of all their contracts in addition to all the responsibilities that come with being a paralegal.
Stressful. While being a paralegal might have its own type of stress, being an independent freelancer might bring about additional concerns. If you are in-between contracts, you might be worried about finding work. Additionally, you might feel overwhelmed trying to file your work and also carry out your responsibilities for a contract.  
Expenses. At first, it might be a bit more expensive starting as a freelance paralegal. Marketing yourself, and perhaps paying for your own office space and insurance can add up. However, as you become a more established freelancer, some of these expenses might become less prevalent.
With any career, it is important to weigh the pros and cons of both before you start. With some experience, passion and hard work, you can begin working as a freelance paralegal!
---
* Bureau of Labor Statistics (BLS), U.S. Department of Labor, Occupational Outlook Handbook 2022. BLS estimates do not represent entry-level wages and/or salaries. Multiple factors, including prior experience, age, geography market in which you want to work and degree field, will affect career outcomes and earnings. Herzing neither represents that its graduates will earn the average salaries calculated by BLS for a particular job nor guarantees that graduation from its program will result in a job, promotion, salary increase or other career growth.
Classes Start January 8th
Learn More Today