Banner Image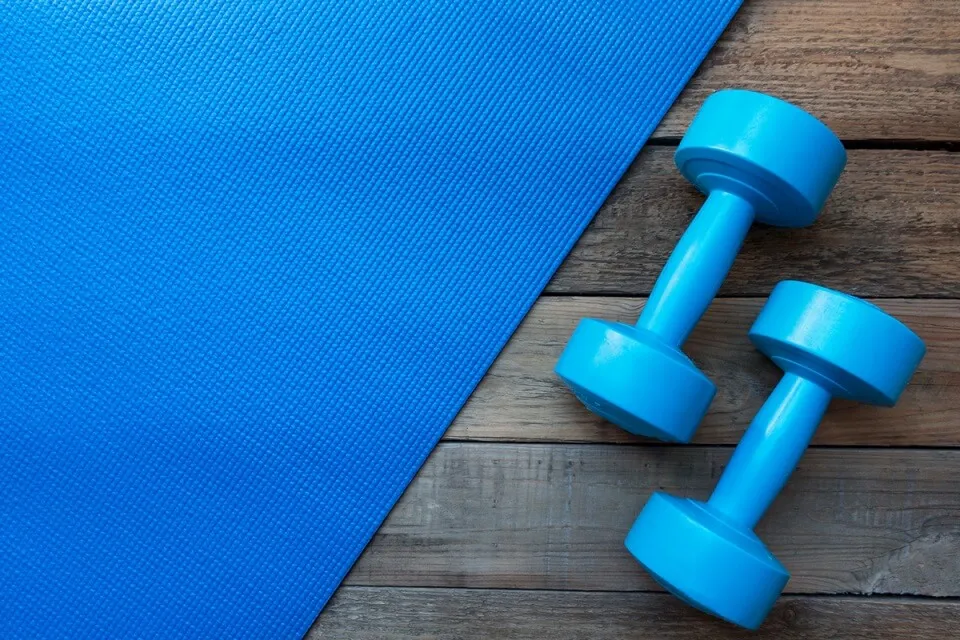 Physical therapist assistants (PTAs) help patients of all ages – from newborns to the elderly – improve strength and mobility through a range of therapeutic exercises and training. PTAs are not only an important member of the healthcare team, but they're also an asset to their community, helping people lead healthier and more productive lives.
"A lot of people think that physical therapy is only for people who are in pain, but it really is to help ensure general wellness," says Nicole Felkl, a PTA student at Herzing University.
The role of the PTA is becoming increasingly important as the population ages, which has created a growing need for physical therapy services. U.S. News and World Report ranked PTA as the #3 Best Healthcare Support Job of 2023, and the Bureau of Labor Statistics predicts that employment for PTAs will grow by 35 percent through 2030.*
If you have a passion for helping those in need and an interest in the healthcare field, a career as a PTA could be the right fit for you. Follow these steps to start your PTA career:
1. Enroll in a PTA program
To become a PTA, you'll need to earn an associate degree from a physical therapist assistant program. These programs typically take around 20 months to complete and are designed to provide you with the foundational knowledge and skills you'll need to pursue entry-level roles in the field. Your coursework will include classes on kinesiology, patient care, orthopedics, anatomy and more.
"PTAs need to be well-versed in how the human body works in order to effectively provide safe treatment. If your interest is piqued when flipping through the Discovery Channel or in a biology class, PTA might be a great step for you professionally," says Kim DeChant, a physical therapy instructor.
2. Gain experience in a clinical environment
As a PTA student, you'll also participate in clinical and laboratory experiences that will provide a hands-on approach to classroom learning. Many students enjoy their clinical externships and welcome the opportunity to practice their patient care skills and apply their knowledge in a real-world environment.
"I enjoy being able to teach others different exercises and healthy habits that will allow them to take better care of themselves," says Felkl. "At the clinic, we see clients with postural misalignments, chronic pain issues, spinal cord and other neurological deficits and more. It is a great learning experience."
3. Become certified
After you have graduated from a PTA program, you will sit for the National Licensing Examination for Physical Therapist Assistants, administered by the Federation of State Boards of Physical Therapy (FSBPT). Employers require you to pass this exam before you can practice as a PTA.
While your courses will help prepare you for this certification test, studying early and often is recommended. The FSBPT offers a variety of test prep materials on its website, including a study guide and a timed practice exam.
4. Advance your career
Once you're a certified PTA, you can work in a variety of healthcare settings, including hospitals, schools, sports and fitness facilities, and nursing homes. As a PTA, you'll work under the direction and supervision of a physical therapist, helping your patients achieve their individualized goals.
"In the rehabilitation profession, the ultimate objective is to help people realize their goals," says DeChant. "PTAs have the awesome responsibility of supporting people on their journey to reaching their potential, and that is the most rewarding component of physical therapy practice."
With experience, PTAs can advance to administration positions, such as managing all the assistants in a large physical therapy organization, or leading specific departments such as sports medicine. They can also go on to teach in an accredited academic PTA program, or lead community fitness and risk reduction activity programs.
OTA vs. PTA? There are a few primary differences. Consider OTA vs. PTA and what makes each career path different.
As a PTA, you can make a difference and help others live their lives to the fullest. Learn more about what it takes to be a great physical therapist assistant, and see how Herzing University's PTA programs can help you get a jumpstart on your career.
---
* Bureau of Labor Statistics (BLS), U.S. Department of Labor, Occupational Outlook Handbook 2022. BLS estimates do not represent entry-level wages and/or salaries. Multiple factors, including prior experience, age, geography market in which you want to work and degree field, will affect career outcomes and earnings. Herzing neither represents that its graduates will earn the average salaries calculated by BLS for a particular job nor guarantees that graduation from its program will result in a job, promotion, salary increase or other career growth.
Classes Start October 30th
Learn More Today