Program highlights - build your bachelor's degree
| | |
| --- | --- |
| Accreditation | Accredited by the Higher Learning Commission |
| Program length | 32 months |
| Open electives | 40 of 90 credits are open electives without any restrictions or expiration date! |
| Transfer credit | Up to 90 approved credits |
| Format | 100% online classes + professional studies capstone |
| Pathways | Build your degree: pick 2 of 6 career-focused disciplines: business, criminal justice, health and human services, healthcare administration, network security, and psychology |
Overview: Interdisciplinary Studies Bachelor's Degree
The Bachelor of Science in Interdisciplinary Professional Studies degree is a 120-credit undergraduate program which prepares you for a career path catered to your strengths. The online degree program provides students with fundamental knowledge and skills in multiple potential focus areas: business, criminal justice, health and human services, healthcare administration, network security, and psychology.

Career-focused curriculum
Discover the crucial knowledge and skills required to succeed in your work and build a foundation for continued career growth.

Flexible schedule
You can take classes during the day or in the evening. We strive to be as flexible as possible for busy non-traditional students.

Virtual services
Access to extensive virtual services, including academic advising, tutoring, support services, technical support and library services.

Lifelong support
We support your ongoing career advancement by providing comprehensive, personalized student services with lifelong career coaching.

Rolling admissions
No application deadlines to worry about. Apply when you're ready and prepare to get started soon.
Classes Start July 10th
Learn More Today
Interdisciplinary Studies
What is an interdisciplinary studies degree?
For job applicants holding a high school diploma and no college degree, finding "bachelor's degree" listed as required education on every job posting can be very discouraging.
A bachelor's degree in interdisciplinary studies is a great choice if you're looking for a degree to best qualify you for the job you want.
Transfer up to 90 credits from prior college courses, earn your bachelor's degree faster and begin building your exciting new career.
All from the comfort of your own home. Herzing's program is 100% online.
Definition
Interdisciplinary studies is the combination of two or more disciplines into a single path of study.
It is where multiple well-beaten educational paths intersect and create something new.
Curriculum
Choose online classes that are right for you
By choosing 2 of 6 discipline areas, your education will include classes spanning a wide variety of subjects. You can build the curriculum you need to help you excel in your unique career path.
All classes are delivered online.
| Program | Monthsi | Credits |
| --- | --- | --- |
| Bachelor of Science in Interdisciplinary Professional Studies | 32 | 120 |
i. Average number of months for students to complete program
Program availability varies by location
Requirements
Interdisciplinary studies program enrollment prerequisites
Enrollment requirements include:
Hold a high school diploma, GED or equivalent
Meet with a Herzing University admissions advisor
Fill out an enrollment application
Careers
What can I do with a degree in interdisciplinary studies?
Herzing University's interdisciplinary studies degree program emphasizes a career-focused course of study across six unique areas:
Business
Criminal Justice
Health and Human Services
Healthcare Administration
Network Security
Psychology
You can customize a degree program tailored to your career goals consisting of two of these professional discipline areas.
An additional 40 credits in open elective courses allows you further opportunity to specialize your degree to emphasize what's most relevant to your personalized career path.
FAQ
Frequently Asked Questions
The primary difference between a BS and BA degree is the general positioning of their curriculums:
Bachelor of Arts (BA): typically concerns a wider variety of liberal arts subjects not directly related to the major. Offered in fields such as the humanities, social sciences, foreign languages and communication.
Bachelor of Science (BS): typically more strictly focused on the subject matter directly related to the major. Often offered in technical subjects like computer science, physical sciences, nursing or mathematics.
All of Herzing University's programs are highly career-focused, designed to provide the education you need to position you for the job you want and excel in your career.
Yes!
Earning a bachelor's degree emphasizing your unique skillset helps you develop the foundational knowledge you need to find a great job and truly excel.
The first step to a new exciting career of your choosing IS possible with Herzing University.
A major is a primary discipline of study and a degree is the credential you earn proving your proficiency in any particular major.
There isn't always a degree designed for every major.
That's where an interdisciplinary studies degree can fill the gap. Combine concentrations and develop a foundational education in multiple disciplines to fully prepare for new opportunities bridging multiple established industries.
General and interdisciplinary studies (sometimes called "integrated studies") are often used interchangeably, but there is a fundamental difference between the two types of degree programs.
General studies programs typically cover a wide variety of course topics to provide students with broad skills in critical thinking to encourage lifelong learning.
Interdisciplinary/integrated studies programs are more career-focused than general studies, a combination of disciplines designed to help students pursue a particular career path.
There are many advantages to earning a degree spanning multiple disciplines, including:
Better qualify for the job. Employers with a unique approach to their workforce may require a unique set of skills, and an interdisciplinary studies degree with relevant concentrations can help show you've got what it takes.
Adaptability. The modern economy is always in flux and there isn't always a degree relevant to every new opportunity. A multidisciplinary focus can help you adapt more smoothly to changes within your field.
Earn your degree faster. Depending on the prior college classes you've taken, you may be able to transfer much more of your credit compared to a traditional bachelor's degree program.
According to 2017 data from the Bureau of Labor Statistics, bachelor's degree holders can earn a significantly higher salary than those with no degree. Bachelor's-level occupations earned a median annual wage of $72,830 per year, nearly double the $37,690 median wage across all U.S. occupations.
The BLS also projects a greater employment increase among jobs typically requiring a bachelor's degree. They report bachelor's-level occupations are expected to grow 10% from 2016-2026—compared to the 7% projected average for all occupations.*
Degrees in general, multidisciplinary or interdisciplinary studies are by their nature more flexible that alternatives more focused to specific industries.
Herzing University offers many flexible alternatives for online bachelor's degree programs devoted more exclusively to behavioral health, business, healthcare, public safety or technology, including:
Each degree option offers courses designed to help you qualify for many types of jobs within their respective areas of focus.
A few possible ways students can build a degree to match the career of their choice:
Students working in a healthcare institution looking ahead to qualify for administrative positions may concentrate their study in business and healthcare administration.
Students working in IT interested in working in the government or public safety fields may consider concentrating in network security and criminal justice.
Students who dream of running their own business in the fast-paced technology industry may choose to concentrate in business and network security.
Students interested in pursuing career pathways in behavioral health may choose to concentrate in health and human services and psychology.
Interdisciplinary Studies Degree Programs
Showing 1 programs for the Online campus
The Interdisciplinary Professional Studies program provides a course of study that allows a student to explore connections between traditional academic areas, and to pursue their emerging scholarly interests in the intersections between multiple disciplines and methodologies. This program offers an unparalleled opportunity to explore more than one discipline while developing strengths in multiple fields. Students will work closely with their advisers and professors to select courses from across the curriculum that will maximize their ability to simultaneously consider a topic, subject, or problem from the differing perspectives of independent disciplines. The customized degree plan allows students to achieve their academic goals within the parameters of degree requirements and prerequisites. The interdisciplinary program equips students with a broad array of relevant skills that provide entry into a multitude of occupational opportunities.
Ready to get started?
Contact us to request more information
My advice for current students is to keep pushing and make sure to spread out homework to stay on track!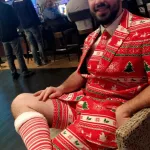 Business Program
Online Campus
Accreditation
Accreditation & Disclosures
Herzing University is accredited by the Higher Learning Commission (hlcommission.org), an institutional accreditation agency recognized by the U.S. Department of Education.
* Bureau of Labor Statistics (BLS), U.S. Department of Labor, Occupational Outlook Handbook 2021. BLS estimates do not represent entry-level wages and/or salaries. Multiple factors, including prior experience, age, geography market in which you want to work and degree field, will affect career outcomes and earnings. Herzing neither represents that its graduates will earn the average salaries calculated by BLS for a particular job nor guarantees that graduation from its program will result in a job, promotion, salary increase or other career growth.