Problem: In Need of Nursing Educators
When new nurses transition from the classroom to a fulltime clinical environment, there's still a lot of learning left to be done. Some lessons in patient care can only be taught on the hospital floor or a specialty unit, such as the operating room. That's where Valarie Grant comes in.
Grant began her career as a registered nurse (RN) at Summa Akron (Ohio) City Hospital more than 35 years ago. Today, she works as an education coordinator, leading operating room orientation for nurses of a variety of experience levels and disciplines.
"Early in my career, I worked as a staff nurse. I always enjoyed working with new nurses in orientation as well as student nurses. In 2007, I started working as a coordinator and began working as a surgical tech instructor in the operating room," Grant said. "The OR educator role was created for me because our educator at the time did not have any experience in the OR, and we needed someone to help train our new nursing staff in our department."
That's not an uncommon problem – the nationwide shortage of qualified nurse educators exists in hospitals and universities. As more individuals join the nursing workforce, hospitals rely on nurse educators to extend teaching beyond the classroom and mentor new nurses on the job.
According to the Bureau of Labor Statistics (BLS), there is an anticipated growth of 18% for nurse educators between 2022-2032.*
While some experienced nurses may choose to move into management positions or specialized roles later in their career, Grant's focus was always education. She believed earning an MSN in nurse education could help her improve her practice and position new nurses for success.
Despite her enthusiasm for taking on a new challenge, Grant knew that balancing a full-time grad program with a full-time job would not be easy. She had learned about Herzing University from a representative who visited the hospital and was intrigued by Herzing's online MSN program.
"I was looking for a program that would provide some flexibility," she said. "I would be working full time in addition to going to school, so an online program was ideal. Herzing seemed like a good choice for me."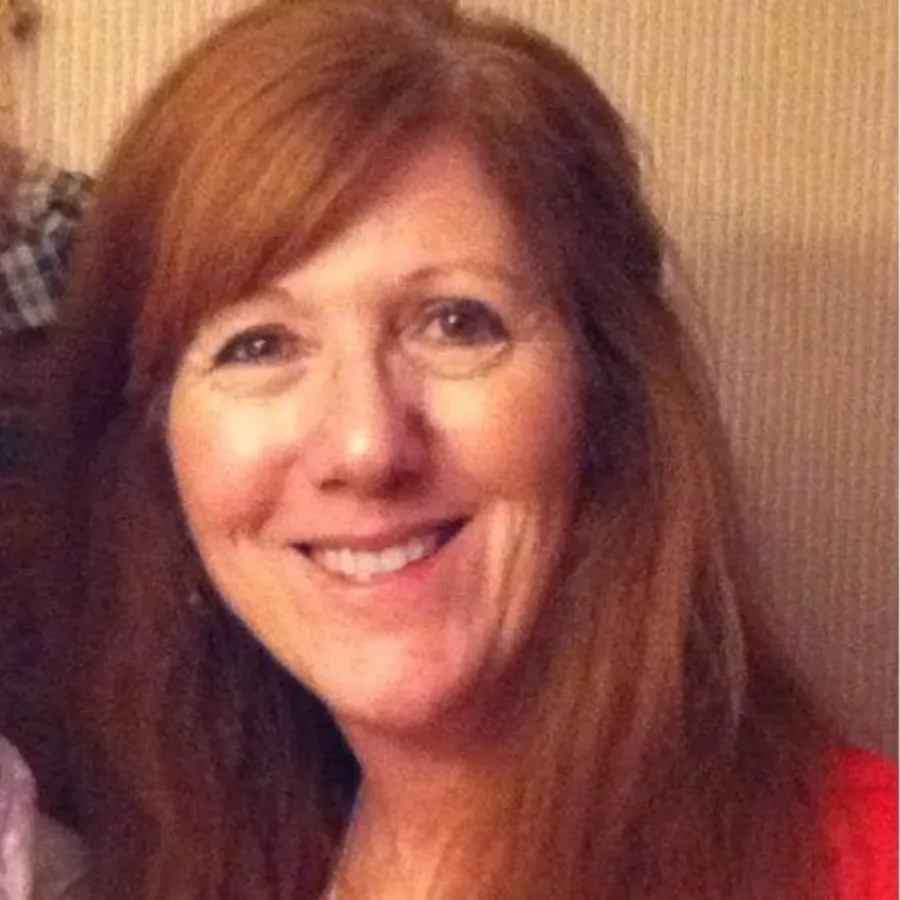 Solution: A Well Rounded Education at Herzing
At Herzing, Grant saw immediately how her coursework could be applied to her role in the OR and began implementing the new strategies she'd learned in class to improve staff training and development.
The nurse educator program is designed to prepare graduates to work in a variety of settings, including hospitals and private medical practices. Instructors serve as educators and mentors, helping experienced nurses become outstanding teachers.
"Every course I took was helpful in different ways," Grant said. "My nursing courses were so valuable, and I was able to apply the concepts and skills that I was learning to what I was doing at work right away."
She also found her healthcare policy course to be especially eye-opening and refreshing. Exploring healthcare topics from a new angle was a welcome change –one Grant says helped her become a well-rounded professional.
"This course also helped me understand so much more about nursing from a legislative standpoint. I would never have chosen to take it, but it helped me see how healthcare policy affects us daily," she said.
While going back to school was an adjustment at first, Grant soon realized that she had a solid support network of peers and professors that she could lean on. During one of her first courses, a classmate organized a Facebook group for all the students in the graduate nursing program.
It was a "lifesaver" for Grant, who was new to online learning. "It was stressful for me to go back to school," she admits. "Online was completely foreign to me. I had not been a student for a long, long time. There was no such thing as online education when I was in school."
Grant's professors understood her hectic schedule and made every effort to accommodate and assist her along the way. As a result, Grant could complete a couple of courses each semester in addition to working at the hospital.
Since graduating with her MSN in August 2016, Grant's role in OR education has expanded. Today, she serves as a mentor to new nurses entering the OR and strives to position them for career advancement and leadership roles.
Her stewardship has gained the attention of her peers. In January 2018, Grant was featured in an article in OR Manager, a publication for doctors, nurses and other decision-makers in the surgical suite.
The article spotlights Grant's innovative approach to helping her department complete a mandatory competency initiative. Grant selected three nurses in OR orientation to become program "champions." Working closely with Grant, the nurses completed a rigorous training program and brought the rest of the staff up to speed on best practices for catheter insertions.
"Not only did the program allow the new nurses to perfect their technique, but it also served as a team-building exercise that empowered the nurses to share their new and valuable knowledge with their peers," said Grant in the interview with OR Manager.
"From my perspective, which is recruitment and retention of our nurses, the initial orientation creates a sense of belonging, interaction and integration into the department. It is vital, and this project facilitated that," she added.
Some of the nurses have since advanced to leadership roles in the OR and are developing competency initiatives of their own, OR Manager reported.
Grant's strategy exemplifies the role of nurse education in promoting evidence-based practice and facilitating collaboration to improve processes and patient care throughout all departments. Grant continues to find both big and small ways to empower new nurses for success.
"Earning my degree has helped me to improve my practice and lead programs that are more professional and strategic," she said. "It has brought me to the next level of my career."
* Bureau of Labor Statistics (BLS), U.S. Department of Labor, Occupational Outlook Handbook 2022. BLS estimates do not represent entry-level wages and/or salaries. Multiple factors, including prior experience, age, geography market in which you want to work and degree field, will affect career outcomes and earnings. Herzing neither represents that its graduates will earn the average salaries calculated by BLS for a particular job nor guarantees that graduation from its program will result in a job, promotion, salary increase or other career growth.