Problem: Finding Quality IT Talent
As a high school student, college was not on Bill Beuthin's radar. He was an average student with an interest in electronics but had no plan on how to turn that into a career.
That changed when he was contacted by a representative of the Wisconsin School of Electronics. He enrolled and earned an associate degree in electrical engineering while balancing a full-time job and helping on the family farm. He continued his studies and earned a bachelor's degree in the emerging field of information technology (IT).
The school, which later became Herzing University, started Beuthin on a path to a career he didn't realize was possible. After earning his degree, however, he wanted to share what he had learned with others through teaching.
After attaining a graduate degree in education, Beuthin became a high school teacher, where he encountered plenty of students who reminded him of his younger self – an individual with a strong work ethic and a keen interest in technology. After a few years, he started his career in IT.
Today, Beuthin's mentoring takes place on a bigger stage. As an End-User Device (EUTS) Supervisor at the University of Wisconsin Health and as an adjunct faculty member at Herzing University-Madison, he's responsible for developing the next generation of IT employees. Beuthin and his team provide technical support for nearly 17,000 devices, including desktop computers, iPads, iPhones and tablets.
"My employees support the operating rooms and emergency department of the academic medical center, so it's vital that they're prepared to handle stress and be able to give excellent customer service," Beuthin said. "These healthcare professionals rely on efficient, up-to-date technology from day-to-day, and it's our job to provide that."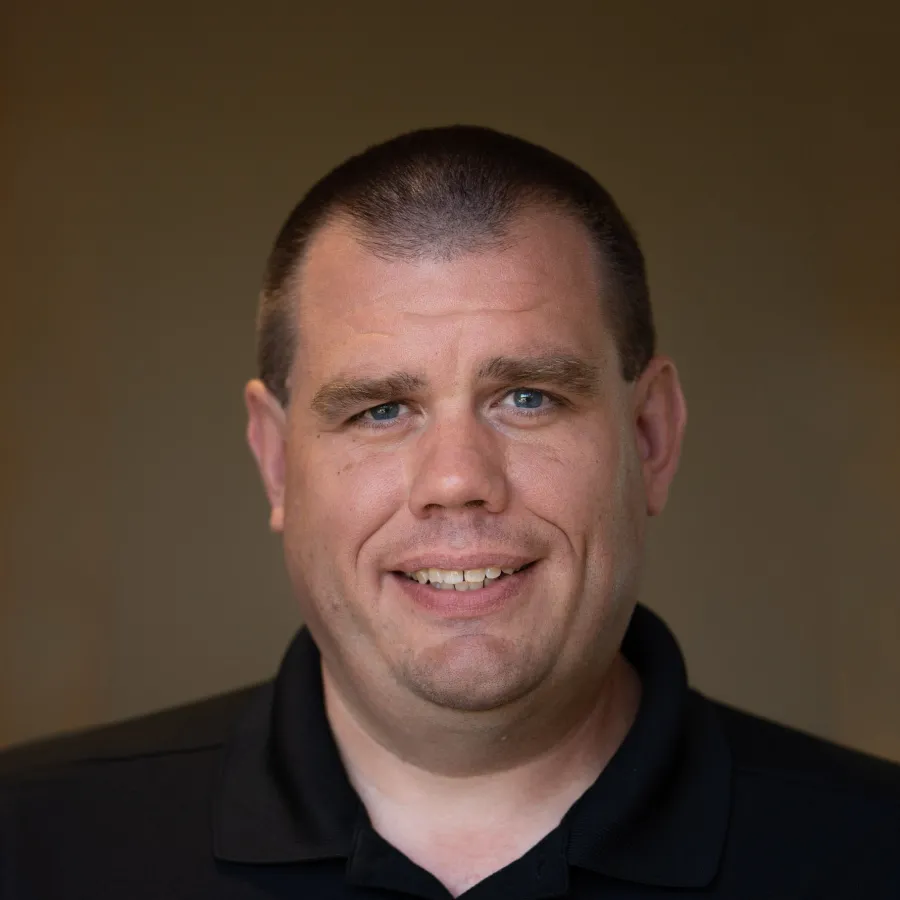 William Beuthin
Herzing Staff
Solution: A Degree at Herzing
Technology is always evolving, forcing current and prospective IT professionals to stay up to date with its changes.
As Beuthin said, "What's cool today could soon become yesterday's news."
Herzing University stays ahead of the curve thanks to its campus advisory boards. In Madison, WI, Beuthin and about 20 other experts help advise Herzing about how to make sure the curriculum reflects industry needs so students can meet market demands once they graduate.
Herzing University's IT programs recognize the need for quality talent and prepare students for real-world scenarios in IT. IT Programs at Herzing University are modeled after career-focused apprenticeships. Students are presented with real-world IT challenges to overcome, allowing them to jump right from the classroom into an IT role.
"We encourage students to find the solution, rather than providing the answers when labs do not go as planned," Beuthin said. "They are encouraged to engage peers, forums and trial and error to persevere. This foundation sets the stage for new employees to be engaged and productive resolving issues."
Just like Beuthin, many IT students don't follow a traditional career path. This is why Herzing University makes it easy for students to advance their careers without making them sacrifice a full-time position. Herzing offers options for students including online classes and, in some cases, night classes. Herzing University IT students can learn from experienced faculty with hands-on access to various technologies that allow them to adapt so seamlessly to the IT industry and its daily obstacles.
Students on the Madison, Atlanta and New Orleans campuses can use state-of-the-art industry labs to practice skills and develop proficiency. Even students not on campus can further their IT careers with remote access to virtual environments and physical networking devices.
Result: Building a New Generation of IT
Of the roughly three dozen members of the EUTS team, about one-third are Herzing University graduates, and there are also Herzing student workers. Beuthin leads the Customer Support group. His most recent hire was well-prepared for UW Health thanks to experience in IT support for Herzing.
"On day one of his new job, he was already fully contributing and helping the rest of the IS team without having to be trained on basic skills or technologies," Beuthin said. "His experience in this position was very similar to what he had dealt with in the classroom."
All IT positions require "soft" skills as well, such as excellent customer service, active listening, adaptability and the ability to work well under pressure. Herzing University has helped its graduates sharpen those skills and prepare them for the demands of a career in IT.
For example, Herzing cleared a path for one high school student with a learning disability who didn't think college would be an option for him. After hearing about Herzing and deciding to give its program a try, he ended up with a bachelor's degree and a successful career in IT, Beuthin said.
Beuthin said he likes to tell his personal story to students, to help them understand the opportunities that are waiting for them if they work hard.