Find your career path in HR
Do you enjoy getting to know people, learning about their interests, and helping them succeed? Do you enjoy planning and executing ideas down to the last detail? Maybe you've been told you're a good listener and complimented on your ability to navigate challenging situations.
If any of these describe you, you may be a great match for a career in human resources!
Human resources or HR is a popular, growing field. Whether you're a new student or an experienced professional looking to level up your career, a degree in human resources can offer many career opportunities.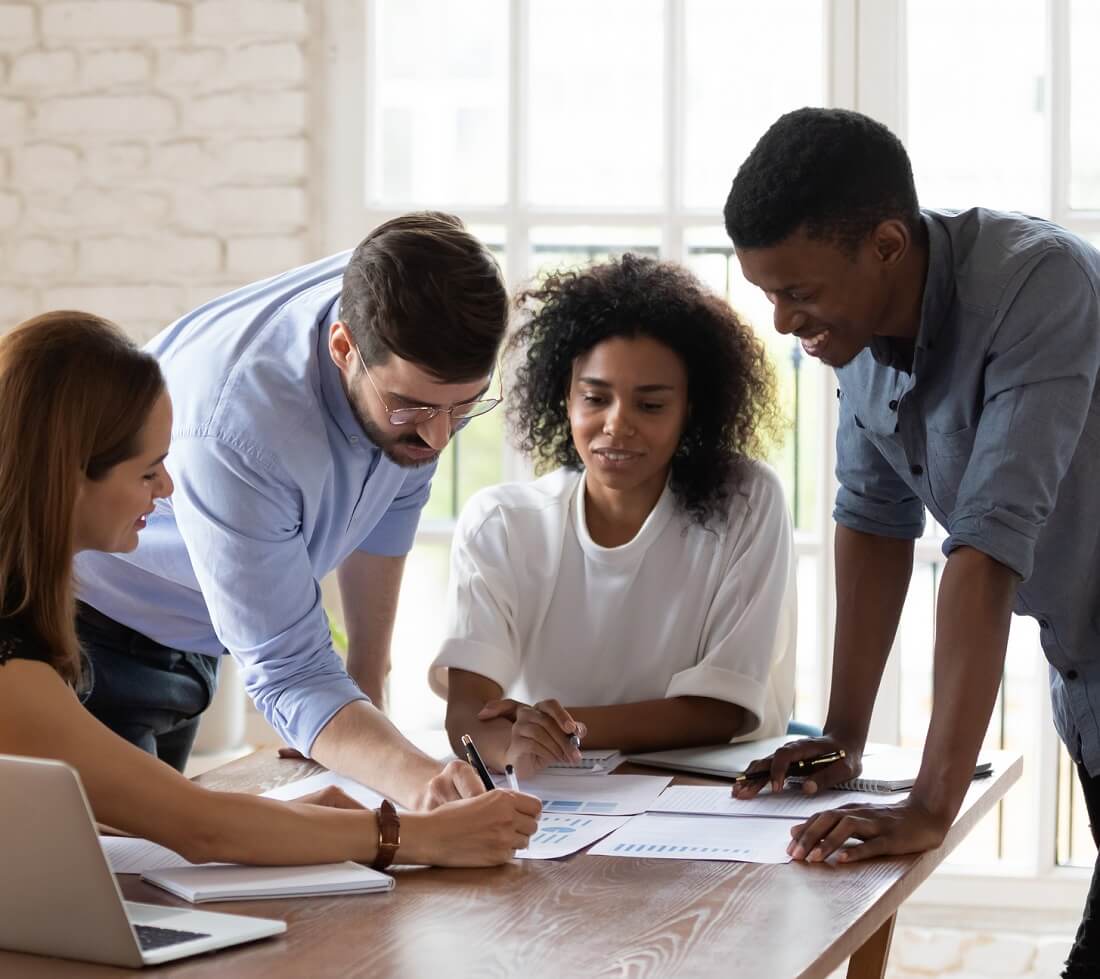 What jobs can you get with a human resources degree?
Human resource management (HRM) is the system employers use for a variety of functions, including recruiting, hiring, retaining and motivating employees. HRM is a broad field. Earn an education and you could find opportunities to work in many different areas or focus on one particular area, such as recruiting, compensation, or workforce training and development.
Here are examples of potential job titles you can potentially work toward with a bachelor's degree in human resources:
1. Human Resources Generalist
Human resource generalists are often able to support employees in a wide variety of areas. In this role, you might manage part or all areas of the hiring process, including recruiting, interviewing, and placing workers.
In addition, human resources generalists often handle tasks related to current employees, such as managing payroll, answering benefits questions, or performing new employee orientation.
This is often a good job for people who are starting out in human resources or enjoy variety in their work, because it offers you the opportunity to get experience in many different areas.
2. Human Resources Specialist
Like HR generalists, human resources specialists are often viewed as the face of HR because they may manage screening or interviewing applicants, training current employees, and payroll.
However, human resource specialists often focus on one particular area, giving them deep knowledge and expertise in an area of human resources that they are most interested in, such as benefits and compensation.
To become a human resources specialist, many employers require a bachelor's degree in human resources, business administration or related field. Human resource specialists are in demand; the field is expected to grow faster than average through 2029, and the median pay for human resource specialists was $73,080 per year ($35.13 per hour), according to the Bureau of Labor Statistics (BLS).*
3. Human Resources Manager
After you gain work experience in the human resources or related field, you may seek the satisfying challenges a management role offers. As a human resources manager, you can expect to take on more strategic responsibilities affecting the company as a whole. This may include overseeing company-wide training or benefits programs, developing policies and procedures, and dispute mediation and disciplinary actions. You may also oversee a team of employees.
In addition to work experience, qualifying for a manager position may require a master's degree, such as a master's in business administration with a concentration in human resources.
In addition to helping you prepare to become an HR manager, earning an MBA can help increase your earning potential. Human resources managers earned a median salary of $121,220 in 2020, according to the BLS.*
4. Training and Development Specialist
Many organizations require training for new employees, as well as ongoing training for established employees. To meet this need, human resource professionals may choose to specialize in training and development.
As a training and development specialist, you may help coordinate and deliver company-specific training, such as safety protocols. Additional duties may include developing course materials for in-person and online training for remote employees.
Training and development managers take a larger role planning the training and creating knowledge-enhancement programs. In this role, you may work with executives and other managers to develop learning courses created to meet the needs of different departments within an organization.
This job typically requires a bachelor's degree, but a master's degree may help you move up the career ladder faster.
Training professions can be found in most every industry, so it's no surprise that the field is growing and the pay is competitive. According to the BLS, the median annual wage for training and development managers was $115,640 in May 2020.*
Compensation/Benefits Analyst
5. Compensation, Benefits and Job Analysis Specialist
This is a specialty that is great for people who like to dive deep into data analysis. In this role, you will typically oversee salary and wage programs, as well as research and compare benefit policies and plans. This includes classifying positions, setting appropriate salaries, and ensuring an organization complies with legal requirements.
The job outlook for compensation and benefits specialists is favorable; the field is expected to grow much faster than average through 2029. According to the BLS, the median pay for a compensation, benefits and job analysis specialist was $67,190 in 2020.*
Labor Relations Specialist
6. Labor Relations Specialist
In some industries and companies, unions have a strong presence. Unions represent a group of employees and work closely with an organization's human resources department on various work-related items.
As a labor relations specialist, you will need to interpret labor contracts and ensure that companies follow pay, pension and management practice agreements. According to 2020 BLS data, the median annual wage for labor relations specialists was $73,240.*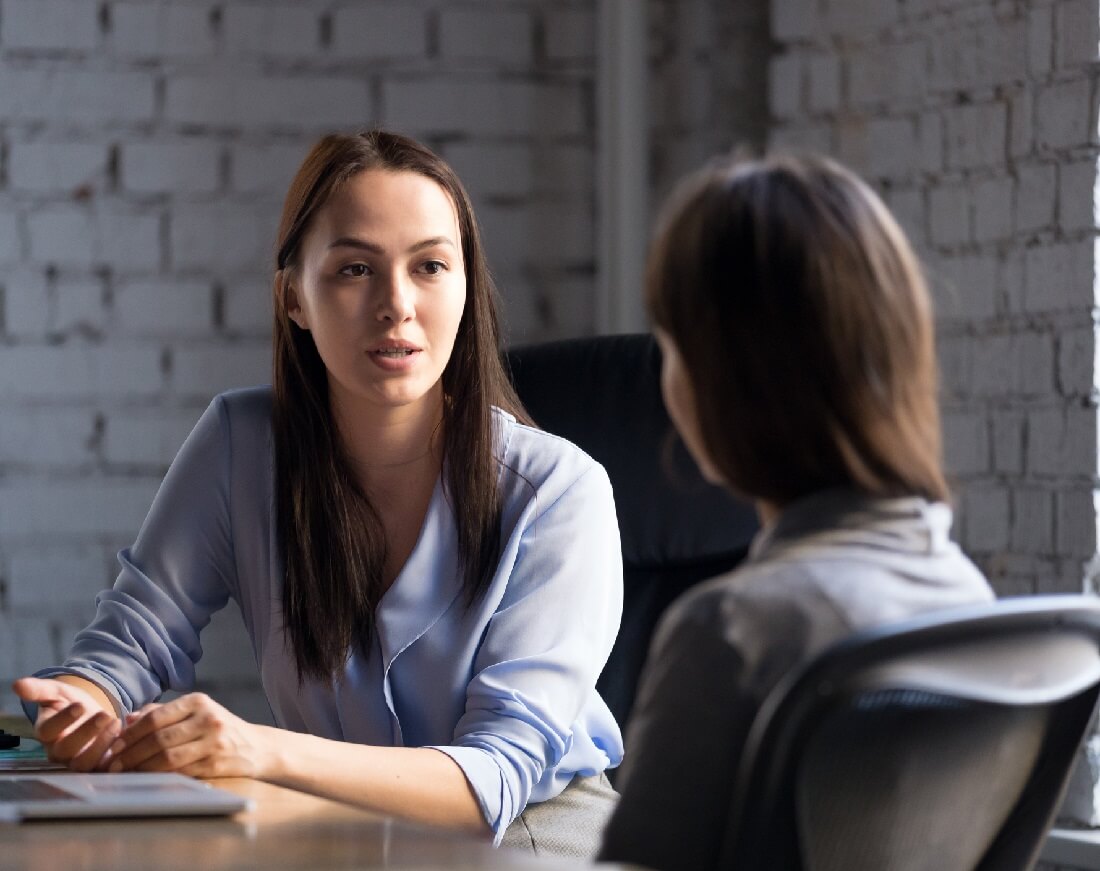 7. Diversity, Equity and Inclusion Specialist
This human resources role is growing in popularity.
Glassdoor's Job & Hiring Trends for 2020 report expects employers will further prioritize diversity and inclusion jobs in the years beyond 2020.
As a diversity, equity and inclusion (DEI) professional, you are responsible for developing and implementing programs that help encourage diversity in the workplace.
One key focus of a DEI professional is developing training programs that help employees better understand inclusions issues.
Prepare for a career in human resources
With a degree in human resources, you can prepare yourself for a variety of careers, from generalist to manager or even chief human resources officer. An HR degree can allow you the freedom and flexibility to work in almost any industry, in an office or even remote.
Start your path with an associate degree or bachelor's degree and continue your education as you grow your career. Learn more about Herzing University's Human Resources bachelor's, master's, and post-graduate certificate programs today!
---
* Bureau of Labor Statistics (BLS), U.S. Department of Labor, Occupational Outlook Handbook 2022. BLS estimates do not represent entry-level wages and/or salaries. Multiple factors, including prior experience, age, geography market in which you want to work and degree field, will affect career outcomes and earnings. Herzing neither represents that its graduates will earn the average salaries calculated by BLS for a particular job nor guarantees that graduation from its program will result in a job, promotion, salary increase or other career growth.
Classes Start January 8th
Learn More Today