AG-PCNP vs. AG-ACNP
Registered nurses seeking the next level in their career have many pathways to choose from. For those interested in a clinical role treating adults, a career as a nurse practitioner specializing in the adult gerontological population may be right for you.
There are two types of adult gerontology NP specialties to consider: Adult Gerontology Primary Care Nurse Practitioner (AGPCNP, commonly referred to as "AGNP") and Adult Gerontology Acute Care Nurse Practitioner (AGACNP).
Which pathway should you choose? Here are five important differences between these two specialty tracks for you to consider: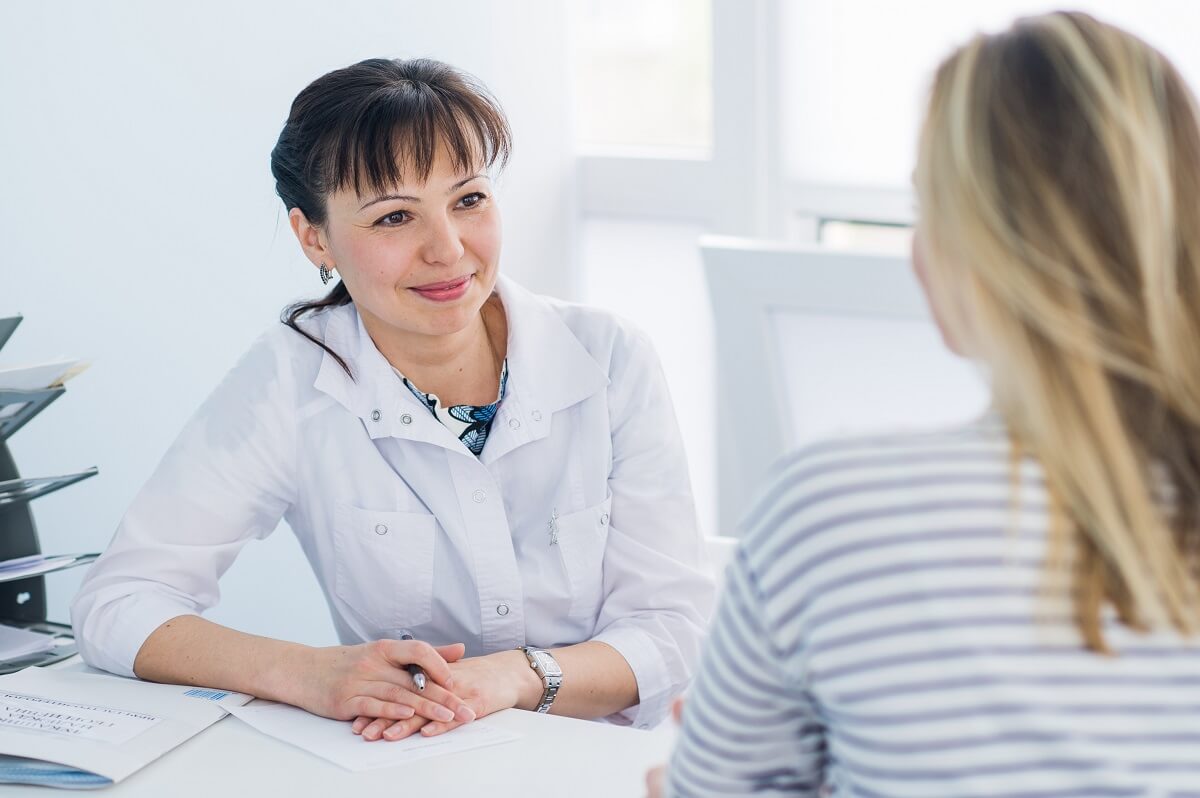 1. Their role in patient care
AG-PCNP. Primary care AGNPs provide comprehensive, continuous medical care for patients with which they build a long-term relationship. AGNPs provide ongoing health assessments, promote health maintenance and help patients manage long-term chronic illnesses.
An important part of an AGNP's role is counseling, including teaching individuals and their families about health maintenance and disease prevention.
While they are both considered general nurse practitioners, the primary difference between primary care AGNPs and Family Nurse Practitioners (FNP) is FNPs are trained for patient care across the lifespan, including pediatrics/children. AGNPs are trained specifically to treat adults, from young adults/adolescents to geriatric patients, with capabilities in palliative/end-of-life care.
AG-ACNP. Acute care NPs provide episodic care to patients who are experiencing chronic complex illness, critical illness, or those who are unstable or technologically dependent.
As opposed to primary care AGNPs who develop long-term advocate relationships with patients, AGACNPs manage patients from admission to discharge, delivering emergency and urgent care to new patients suffering serious injuries or illness. Their work includes stabilizing patients, ordering and interpreting diagnostic tests, and preventing further complications.
This represents the biggest difference between AG-PCNPs and AG-ACNPs: the difference in the nature of patient care. AG-PCNPs function more as a long-term healthcare advocate, while AG-ACNPs deliver timely care in extremely sensitive cases.
2. Where they work
Because of the significant difference in the types of patient care they provide, primary care AGNPs and AGACNPs typically work in very different environments.
AG-PCNP. Primary care NPs can work in:
Family Practice Clinics
Internal Medicine Clinics
Nursing Homes
Rural Health Clinics
Public Health Clinics
AG-ACNP. Acute care NPs can work in:
Emergency Rooms (ER)
Hospital – Medical Surgical Unit
Intensive Care Unit (ICU)
Urgent Care
Critical Care
Outpatient or Inpatient Subspecialty Practices
3. Skills and personality
AG-PCNP. As a primary care provider, you'll need to have excellent communication skills to understand patients' life circumstances and help them determine the best course for their healthcare plan. You must be compassionate, patient and focused on the big picture in patient encounters.
Primary care AGNPs, particularly those in rural and underserved settings, may work very independently. NPs always work in collaboration with a supervising physician, but AGNPs with a wealth of experience can potentially earn greater autonomy in their work. RNs seeking this kind of responsibility may be attracted to the AGPCNP career path.
AG-ACNP. Working as an acute care NP can potentially be stressful if it's not right for your personality. For many, it can be incredibly rewarding.
In acute care you'll be dealing with emergency and time-sensitive situations, with exposure to extreme cases including traumatic car accidents, violence, serious illness and other kinds of emergencies.
Successful and healthy AGACNPs keep a level head when the pressure is on, capable of rising to the occasion to quickly administer care when patients don't have time to spare. Effective communication with patients, physicians and other healthcare staff is key. You must be punctual, cooperative and become a leader when the moment demands it.
4. Specialization opportunities
AG-PCNP. Primary care AGNPs don't typically specialize in a specific area given their role in managing care across the adult lifespan. A key part of an AGNP's role is to determine when specialized care is needed and facilitate it.
AGNPs can begin in a general practice role and branch into a specialty in the future—but keep in mind specialization typically takes additional education. A primary care nurse practitioner interested in specializing in psychiatric or mental health care will need to consider a post master's PMHNP certificate program to practice as a PMHNP.
AG-ACNP. Because acute care NPs deliver episodic care without an ongoing patient relationship like a primary care NP, AGACNPs can quickly develop a specialty area depending on the practice and be called upon when their specific experience is needed.
Acute care NPs can specialize in many different types of care, including:
Cardio-pulmonary
Trauma
Oncology
Neurosurgery
Emergency medicine
5. Certification organizations
Both types of specialties are eligible for their respective certifications from the American Nurse Credentialing Center (ANCC). However, depending on the MSN concentration you choose, you may also be eligible for additional unique certification options for each track.
AG-PCNP. The American Academy of Nurse Practitioners (AANP) offers the Adult-Gerontology Primary Care Nurse Practitioner (A-GNP) certification, requiring an entry-level exam testing clinical knowledge across the adult lifespan, from adolescents to elderly. Graduate from Herzing's program and you will qualify to sit for the exam.
AG-ACNP. The American Association of Critical Care Nurses (AACCN) offers the ACNPC-AG (Adult-Gero) exam, testing a graduate nursing student's knowledge in comprehensive, advanced nursing care of adult-gerontology patients experiencing chronic or terminal illness.
Each certification exam has their own unique eligibility requirements and fees. Adult gerontology nurse practitioners who have earned board certification can add "BC" to their credential; for example, "AGPCNP-BC," or "AGACNP-BC."
Similarities
While there are significant differences between each type of NP, they share a few characteristics in common:
Both AG-PCNPs and AG-ACNPs are certified and licensed to care for adults and geriatric patients (no pediatrics).
As Advanced Practice Registered Nurses (APRN), both are required to hold a Master of Science in Nursing (MSN)
Both can prescribe medications, pending any unique state restrictions, and have a similar scope of practice
Both specialties offer potentially high pay: according to the Bureau of Labor Statistics, nurse practitioners earn an average salary of

$124,680

per year (

$59.94

per hour).

*

The need for nurse practitioners is expected to be very high over the next decade, with the BLS projecting

45%

growth in employment from

2022-2032.*

Both NPs work collaboratively with a team of physicians, nurses and healthcare staff to ensure the best care is delivered to patients.
Advance your nursing career with Herzing
The next big step in your career is advancing your education, and choosing the nurse practitioner school that's right for you. We exist to help you reach the next level and find the nursing job you've always wanted.
We offer multiple options for current registered nurses (and MSN nurses) interested in either NP specialty:
Your career as a nurse practitioner IS possible with Herzing University!
---
* Bureau of Labor Statistics (BLS), U.S. Department of Labor, Occupational Outlook Handbook 2022. BLS estimates do not represent entry-level wages and/or salaries. Multiple factors, including prior experience, age, geography market in which you want to work and degree field, will affect career outcomes and earnings. Herzing neither represents that its graduates will earn the average salaries calculated by BLS for a particular job nor guarantees that graduation from its program will result in a job, promotion, salary increase or other career growth.
Classes Start January 8th
Learn More Today