Choosing the career path that's right for you
Both nursing and psychology represent careers where you are equipped to help people—but in very different ways. Each pathway demands a unique skillset and education to succeed.
Our goal is to help you find the career path you've always wanted, regardless of who you are now or where you want to be in the future. This includes:
New students determining the first step on a new career path
Current students considering switching to another major
Nurses considering a transition into the field of psychology
Professionals with a psychology degree considering the field of nursing
We've summarized some of the most important things to consider if you're weighing careers in psychology vs. nursing.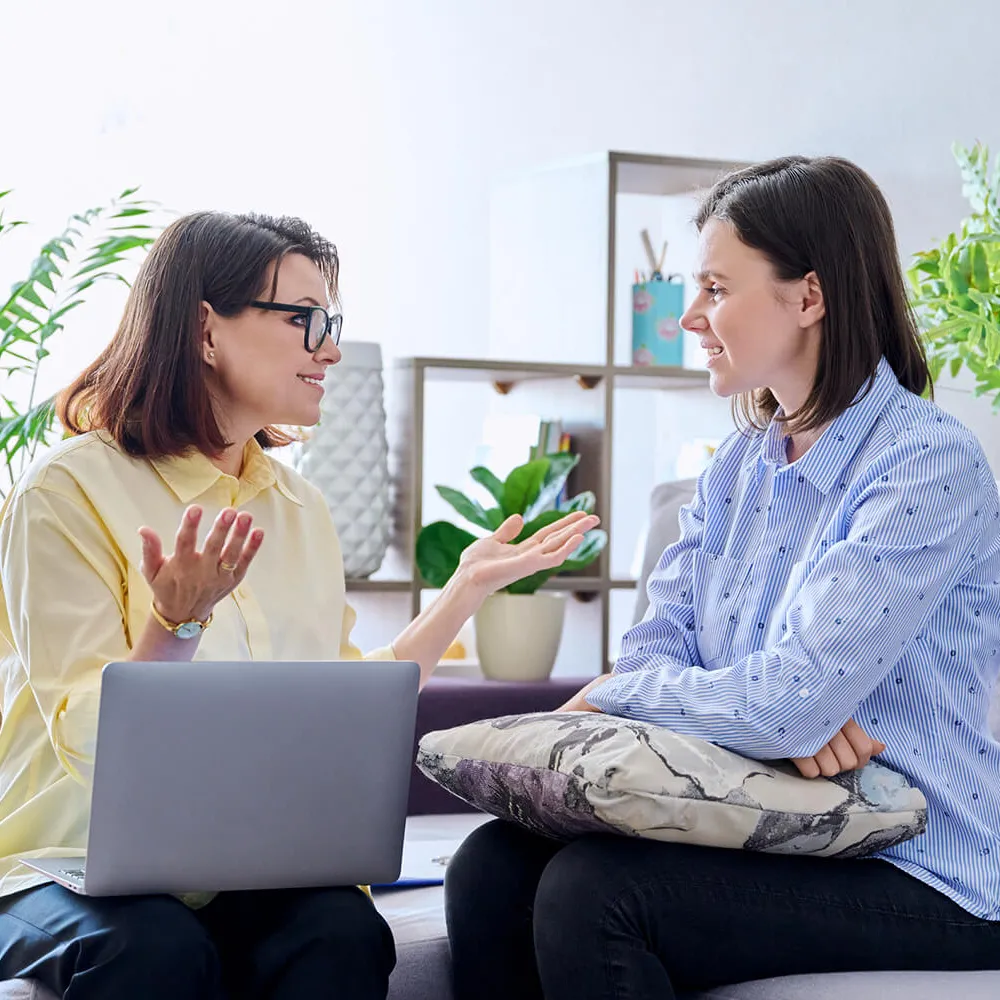 1. Scope of job possibilities
There's a big difference in potential job outcomes between undergraduate degrees in psychology and nursing.
Earning a Bachelor of Science in Psychology can potentially help you qualify for many different types of entry-level jobs. Some of the more common jobs you may pursue with a bachelor's degree in psychology include community and social services, management, educational instruction, healthcare practitioner, and office and administrative support occupations.
If you graduate with a Bachelor of Science in Nursing (BSN), there is one primary job outcome: Registered Nurse (RN). While there are many specialty career paths you may consider as an RN afterwards, this is where it all starts.
The immediate variety of job possibilities with a bachelor's degree is wider in psychology than nursing. A psychology degree provides a strong foundation to pursue career paths in many potential areas, including behavioral health, business, technology, public safety, legal studies, and more.
2. Abstract vs. tangible nature of study and practice
The state of a person's mental health can't be revealed in an x-ray or blood test. Someone's psychological state can't be cut into and examined.
While there is certainly potential room for interpretation and nothing "easy" about clinical nursing practice, diagnosis and treatment typically deals in hard physical science and objectivity. Psychology introduces subjectivity and space for interpretation you may find more frustrating than fascinating. Or the opposite!
If your passion is for analyzing how humans think more than how they work, you may prefer an education in psychology to pursue all the different job possibilities requiring that skillset.
However, if you enjoy biology and are passionate about learning how the human body works—and have the stomach for medical procedures and the general hospital environment—nursing can be a very good fit.
3. Educational requirements
To become an RN, you need to first earn either a BSN or an Associate of Science in Nursing in order to take the certification exam and meet the board of nursing requirements in your state to become licensed.
A bachelor's degree in psychology does not translate to licensure or certification eligibility for a single type of job. Degree requirements for licensure or certification can be commonly found at higher degree levels. For example, you may be required to earn a master's or doctoral degree to become a licensed psychologist in your state.
However, the knowledge and skills you develop in an undergraduate psychology degree program are applicable and beneficial for many different types of jobs in several categories.
Generally speaking, degree requirements are more clearly defined in nursing than careers aligned with a bachelor's degree in psychology.
4. Future areas of specialization
As you advance in your career, the fields of psychology and nursing can potentially diverge in several possible directions.
The psychology degree pathway can help you begin a career in behavioral health, social services, or healthcare. You may potentially choose to pursue a Master of Social Work or Master of Science in Healthcare Administration in the future. It can also potentially kickstart your career in areas such as business and technology, and eventually lead to an MBA program to build your acumen in business leadership and administration.
If you choose to pursue an undergraduate nursing degree, your future pathways are more restricted to the nursing field—but there's still ample opportunity to discover different areas of interest, including psychology.
A good combination
If you are sold on nursing but don't want to abandon psychology altogether, the best potential pathway for you may be to become a Psychiatric Mental Health Nurse Practitioner (PMHNP).
These are advanced practice nurses who provide mental health counseling and consulting to address a patient's whole health rather than only physical health. You'll need to first earn a nursing degree, then enroll in a PMHNP program in the future, as a Master of Science of Nursing (MSN) is required to become a certified PMHNP.
Find your calling with Herzing University
We exist to help you earn the education you need to find success and satisfaction in your work. Whether you're leaning towards nursing or psychology, we have potential degree pathways for you to take the first step.
Our admissions advisors are always available to help you decide and begin planning your educational pathway to a brighter future.
---
* Bureau of Labor Statistics (BLS), U.S. Department of Labor, Occupational Outlook Handbook 2021. BLS estimates do not represent entry-level wages and/or salaries. Multiple factors, including prior experience, age, geography market in which you want to work and degree field, will affect career outcomes and earnings. Herzing neither represents that its graduates will earn the average salaries calculated by BLS for a particular job nor guarantees that graduation from its program will result in a job, promotion, salary increase or other career growth.
Classes Start October 30th
Learn More Today