Banner Image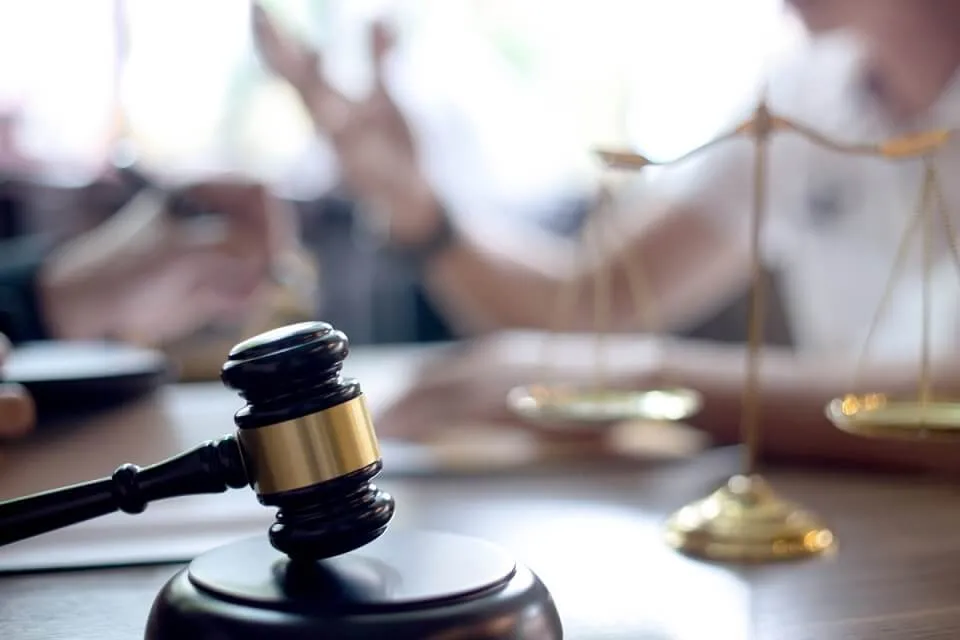 If you're considering a career in law, there are many job options available including multiple opportunities that don't require you to go to law school.
Two sought-after positions are paralegal and legal assistants because of their positive employment outlook and earning potential. Paralegals and legal assistants earn a average annual wage of $62,840, according to the Bureau of Labor Statistics (BLS).* The BLS also reports that employment of paralegals and legal assistants is expected to grow 4% from 2022-2032 .* Discover how much paralegals make on average in each U.S. state.
Paralegals vs. Legal Assistants
It can be difficult to tell the difference between paralegals and legal assistants because of some overlapping responsibilities. For instance, both positions are responsible for helping lawyers prepare for trial and conduct investigations. They both share a similar work environment with over 50% working at a legal firm or similar setting according to the BLS. Opportunities are also available at local, state and federal government facilities or in finance and insurance. Due to the need to fill paralegal and legal assistant positions, firms are starting to offer "hybrid" positions, which combine the duties of both roles and can decrease hiring costs for firms. 
The two positions, however, differ when it comes to individual tasks.
Paralegals
Paralegals, also known as lawyer's assistants, typically work directly with a lawyer to help draft legal documents, research laws and gather evidence to use in court. They're also responsible for filing appeals with the court or opposing counsel. Paralegals are able to specialize in a particular area of law if desired, such as family law, personal injury or criminal law. Depending on the specialty, paralegals will have slightly varied responsibilities. There are a few specific skills that can help paralegals be successful, including proficiency with Microsoft Office, litigation and legal document composition. Most of these skills are developed after a few years of experience, which is why two to five years of prior legal experience via internships or a few years working as a legal secretary is typically preferred.
Legal Assistants
Legal assistants, otherwise known as legal secretaries, are the head of administrative tasks at a law firm which is why data entry and experience with Microsoft Office are important proficiencies. Day-to-day tasks include answering phones and tracking appointments, as well as looking into case facts, maintaining digital databases for accuracy and preparing legal documents like subpoenas and affidavits. This role is typically an entry-level position and is therefore a stepping stone toward other jobs in law that require additional skills, experience and education.
Becoming a Paralegal or Legal Assistant
Both positions require knowledge of basic law, as well as attention to detail and strong verbal and written communication skills. Most employers require paralegals and legal assistants to have their associate degree, while other employers require a bachelor's degree in legal studies. Earning your bachelor's degree can set you up to advance your law career later on.
Herzing University offers several degree pathways in paralegal and legal assisting, including an online paralegal program and an on-campus program in Atlanta. These programs prepare you with the skills and knowledge you'll need to succeed in the field. Earning your degree opens up opportunities for legal work in areas such as bankruptcy, copyrighting, criminal law, labor law, and more.
Ready to take the first step to become a paralegal or legal assistant? Learn more about Herzing's paralegal/legal assisting degree pathway.
---
* Bureau of Labor Statistics (BLS), U.S. Department of Labor, Occupational Outlook Handbook 2022. BLS estimates do not represent entry-level wages and/or salaries. Multiple factors, including prior experience, age, geography market in which you want to work and degree field, will affect career outcomes and earnings. Herzing neither represents that its graduates will earn the average salaries calculated by BLS for a particular job nor guarantees that graduation from its program will result in a job, promotion, salary increase or other career growth.
Classes Start January 8th
Learn More Today